Throughout history of all mankind, there has never been a more powerful event than the resurrection of our Lord and Savior Jesus Christ. He did what no other man or religion could ever do. He conquered death. And He lives still today. Critics have tried hard to find holes in the resurrection story; skeptics have attempted to prove it didn't happen. Yet His power continues to impact and change lives. Historical evidence and scriptural truth continue to remind a lost world that Jesus indeed did rise again. And He's made a huge difference in so many of our lives and in our world because of it.
We generally hear more about the resurrection of Jesus around Easter, when we remember the incredible price He paid on the cross and His victory over death. But the Resurrection is not only an Easter story, to be thought about just once a year. For every believer, whether we recognize it or not, it's a daily truth, our lifeline, and our hope. The very truth that Jesus rose from the dead constantly reminds us, that no matter what we face today, what we've been through in the past, or what uncertainties are still ahead in all our tomorrows; Christ alone is our steadfast hope. He conquered death, He rose again victorious, and only He holds the power to make all things new again.
He has risen! He breathes new life, so that we can live free.You can try to bury Power, but it won't stay there. You can try to bury Truth, but it is not dead. You can try to bury Love, but it cannot be contained. God's not dead. And we're not alone. Jesus lives today and He's providing a place for us in heaven. His Spirit is freely given to every believer to help us in this life. May He fill us fresh with the power and presence of His Spirit as we reflect on the difference He has made in our lives through the power and miracle of His Resurrection.
8 Ways Jesus' Resurrection Changes Everything:
Photo credit: ©GettyImages/thekopmylife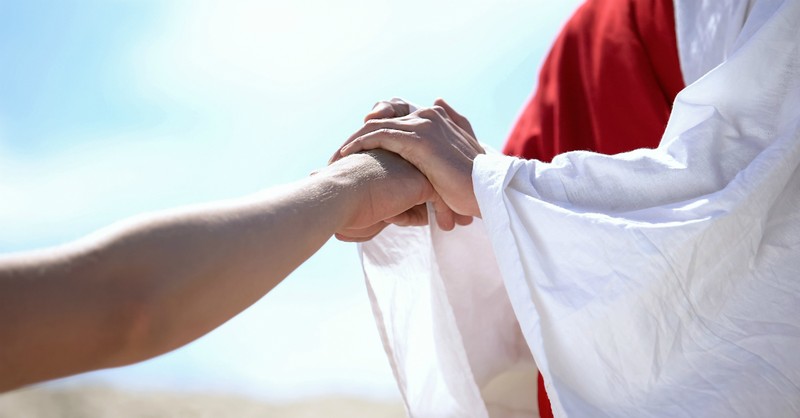 1. The resurrection proves who Jesus is
"And Jesus Christ our Lord was shown to be the Son of God when God powerfully raised him from the dead by means of the Holy Spirit." Romans 1:4
There is nothing like the power of Jesus' resurrection from the dead that proves to a lost world that He is indeed who He says He is. He is Lord. He is savior. He is king. He is victorious. He is risen! There have been many false prophets throughout history, claiming to be God or attempting to lead people astray. But no one else has ever given their lives for a lost world, then miraculously resurrect up from the dead. No one. Jesus Christ is the only one who holds the power over sin and death, who offers us a fresh beginning and new life.
Photo Credit: ©GettyImages/Motortion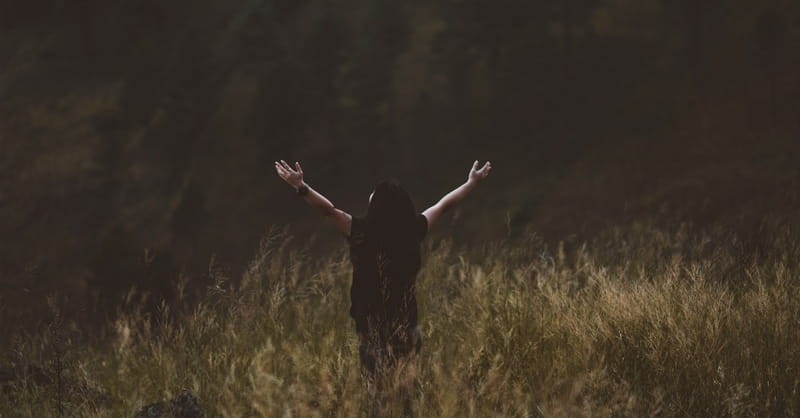 2. Jesus' resurrection offers us the gift of forgiveness
"The death he died, he died to sin once for all; but the life he lives, he lives to God. In the same way, count yourselves dead to sin but alive to God in Christ Jesus." Romans 6:10-11

Jesus conquered sin and death on the cross, and He rose again, demonstrating His power over darkness. Love provided a way for us to be forgiven once and for all.
He loosened the chains, He broke off the locks, He opened the way for us to walk in the forgiveness that He so graciously offers. He wiped the slate clean, He's paid the debt we owe.

He now gives us the choice to come to Him and ask for the forgiveness and freedom from sin that He alone can offer. Many still choose to turn away and walk through this life doing things their own way. May God give us the wisdom to choose to walk daily in the powerful forgiveness and freedom that Jesus provides.
Photo Credit: Unsplash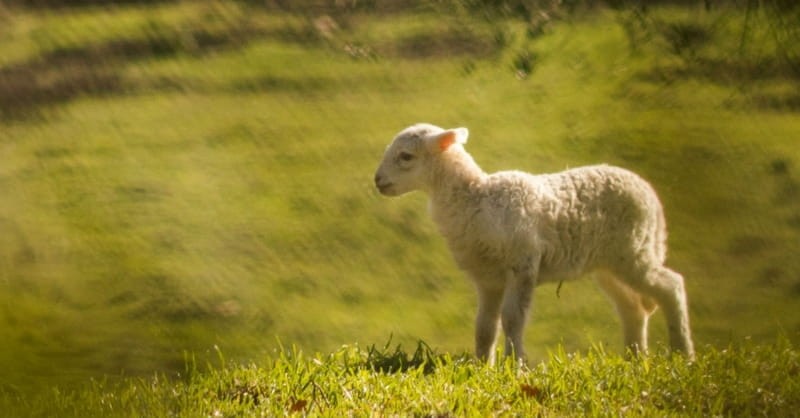 3. The resurrection offers us the gift of salvation through Christ
"If you confess with your mouth that Jesus is Lord and believe in your heart that God raised him from the dead, you will be saved." Romans 10:9

The message of the cross is that Jesus paid our penalty for death when He chose to die on our behalf. He took our place, so that we could be saved. He was the ultimate sacrifice because He never sinned, not once. He was the only one who could make the way for a great rescue of mankind. And the power of His resurrection means this: He didn't stay dead. He's not still in the tomb. Death couldn't hold Him back. Darkness couldn't bury Love and hold Him in the grave. Jesus' power broke through all that, and His nail-scarred hands that reached out to rescue a lost world is still reaching out today. It's more than just knowing the facts in your head; it's about believing the truth in your heart. That's where the change takes place. That's how we're affected by the gospel and power of Christ. He came to seek and to save all who were lost. That's the message of the resurrection power.
Photo Credit: Unsplash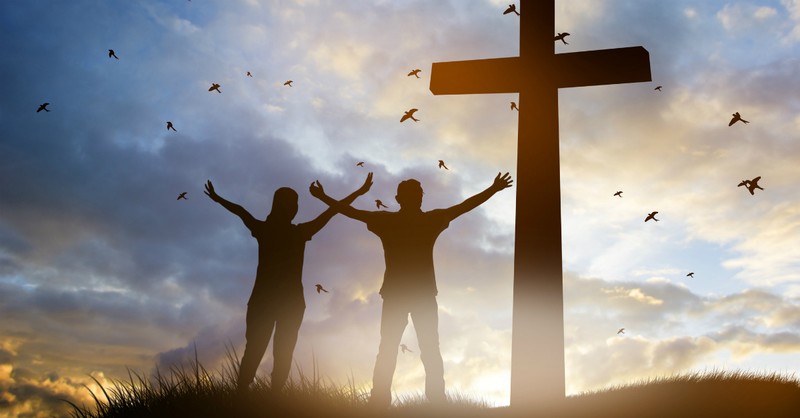 4. Jesus' resurrection gives us the ability to live free
"Jesus said to her, "I am the resurrection and the life. Whoever believes in me, though he die, yet shall he live," John 11:25

Jesus Himself is the only One who can give us new life. No one else holds, or has ever held, that power. He redeems our past and restores our brokenness. He gives us great strength and peace, He gives us hope and a future. Through Christ's victory over death, as believers in Him, we are unchained from the hold of darkness, no longer under the grip of the enemy. Though we will still face battles and struggles in this life; and many days we will find ourselves under attack or up against spiritual forces that try to defeat us, we know where our true power is found. Jesus provides all that we need to live free in this life. He is our rescuer, He is our savior, He is the Word, He is the way-maker. He is the chain-breaker, He is the truth, He is the bread of life. He offers us living water, He is the resurrection and the life.
Photo Credit:©GettyImages/Kalawin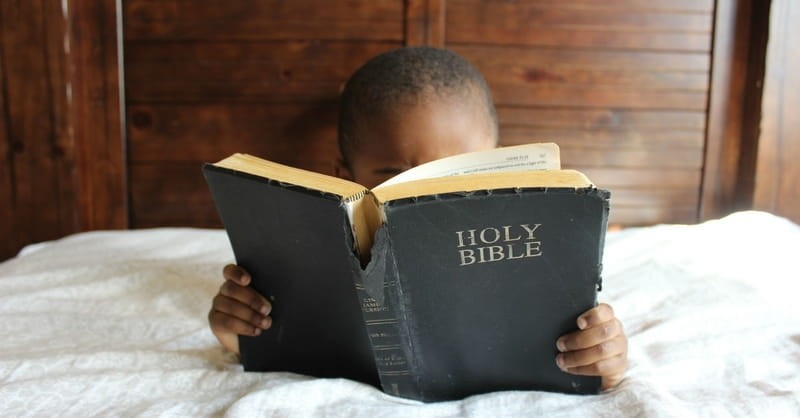 5. The resurrection means that we can have hope
"That you may know what is the hope to which he has called you, what are the riches of his glorious inheritance in the saints, and what is the immeasurable greatness of his power toward us who believe, according to the working of his great might that he worked in Christ when he raised him from the dead and seated him at his right hand in the heavenly places, far above all rule and authority and power and dominion, and above every name that is named, not only in this age but also in the one to come." Ephesians 1:18-21
Because His power over the grave is living hope, the hope that Christ offers us it's constant, active, and it lasts forever. It's never dependent on us and our own abilities; it's only found in Him. In a world of darkness, we often feel that we're up against hard struggles, or we're constantly battling fears and worries that seek to overwhelm us. It's easy sometimes to lose our hope.

Maybe we've tried to put our hope in other temporal things or even in the people that mean most to us. But people leave us or let us down at times; money is here today and gone tomorrow; material possessions fade away.

The only true promise of lasting hope in this life can be found in Christ. He is stronger than all the things that we can lose here in this world. He defeated the powers that seek to pull us from Him. He's the author of hope and the giver of peace in times when we experience troubles or struggles. If you've found your hope has run dry through the difficult seasons you're facing, ask Him for His help and refreshment in your life. His hope never runs in short supply, and He promises to provide all that we need to live strong and free.
Photo Credit: Unsplash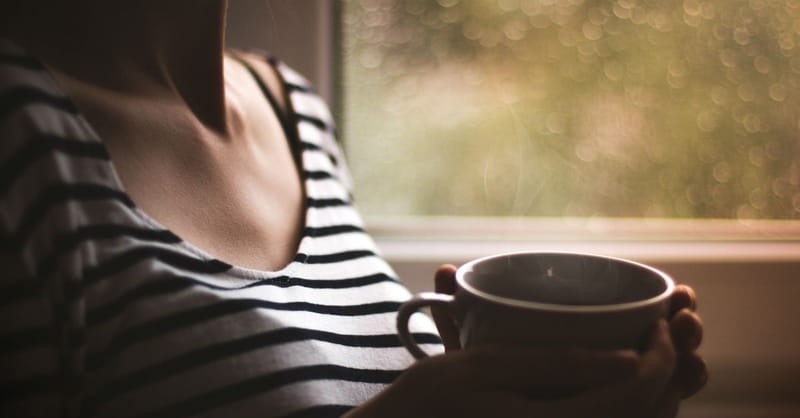 6. The resurrection means we can have the power of Christ dwelling within us today
"And with great power the apostles were giving their testimony to the resurrection of the Lord Jesus, and great grace was upon them all." Acts 4:33
The fact that Jesus rose from the grave reveals His miraculous and mighty power. It shows that Christ is victorious over all. It offers us, as believers, the promises that God is with us, and He is for us. His word is full of reminders that nothing we face in this life is greater than His power. He gives us the confidence we need to hold on to, so that when we feel weak, we're aware that He indeed is strong. He helps us in our weaknesses, He works miracles in our lives, even when we can't fully see all that He's doing. And we can be assured more than ever, He is fighting on our behalf still today. Jesus knew we would need help when He left this world, so He gave us His Spirit to dwell within us. That's the power we have as He works within us. That same power the apostles had as they shared truth. That same mighty power that Jesus had to heal the sick and drive our demons. That same power is offered to us today. We just have to choose to walk in it and recognize that it's not about us, it's about Him.
Photo Credit: Unsplash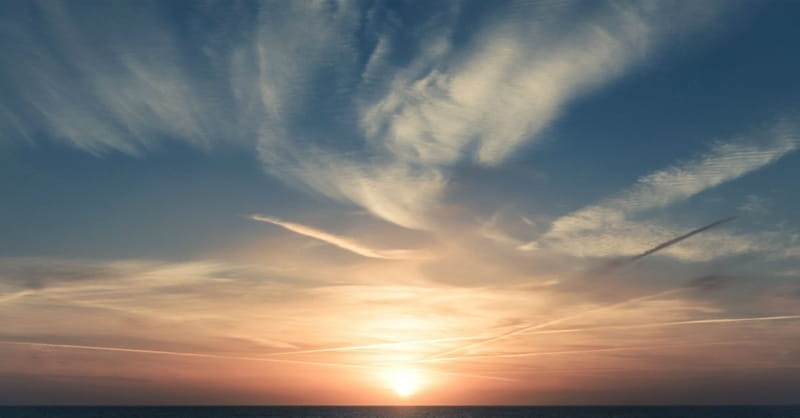 7. The resurrection of Jesus offers the promise of eternal life with Him in heaven
"Blessed be the God and Father of our Lord Jesus Christ! According to his great mercy, he has caused us to be born again to a living hope through the resurrection of Jesus Christ from the dead, to an inheritance that is imperishable, undefiled, and unfading, kept in heaven for you." 1 Peter 1:3-4
This world is not all there is. There's more still in store. Many of us would agree with that truth, yet it's easy to walk through life's problems and stress without an eternal focus. We can get so caught up in the here and now that we forget to live daily with eyes and hearts focused on what's most important. Jesus reminds us through His resurrection, that there's a place for every believer in heaven with Him. He's saving us a place, and it will never fade away. It's an inheritance that will last forever. This very truth should give us renewed focused to see those who need to hear His message of hope, and to remember that there's great blessing and reward still ahead. In this world we will endure troubles, disappointments, and pain, but we can take joy in this: Jesus has overcome it all.
Photo Credit: Unsplash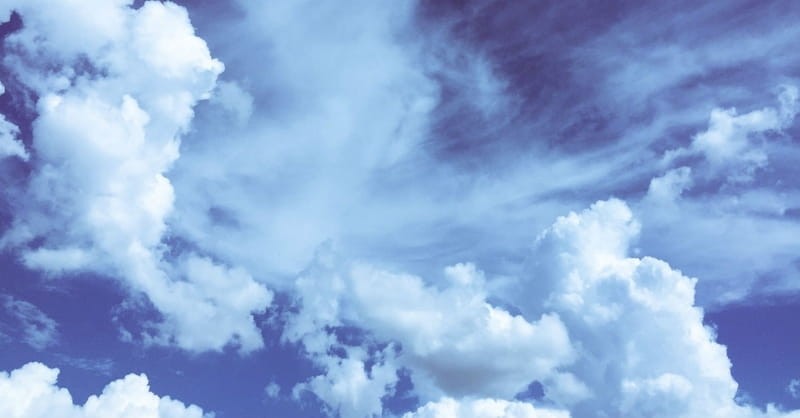 8. It reminds us that He's coming again!
"For since we believe that Jesus died and rose again, even so, through Jesus, God will bring with him those who have fallen asleep." 1 Thessalonians 4:14

As Christians, we know this truth: Death will not have the final sting. It's not the end of our story. God reminds us that because of Christ's victory through His death and resurrection, there is new life both now and for eternity. His word promises that Jesus will come again. Though no one knows the day or hour, we believe His words are true. And all believers will be caught up with Him in the sky - those who have already died and those who are still alive. We will all have new and resurrected bodies in heaven, according to Scripture, as we live united with Christ, never suffering pain or grief again. We can trust His word in 2 Corinthians 5:8 that tells us to be absent from the body (here on earth) is to be present with the Lord. We know from Luke 23:43 that Jesus even promised the thief on the cross that he would be with Him that very day in paradise. These reminders assure us, that when we die, our spirits live on in the presence of Christ our king. And He will come again, just as the Scripture says.
Photo Credit: Unsplash
Prayer of Thanks for the Resurrection of our Lord and Savior Jesus Christ
Dear God, Thank you that you make all things new. Thank you for the victory and power in your Name. Thank you that you hold the keys over death, that by your might, Jesus was raised from the grave, paving the way for us to have new life with you. Thank you that you had plan, and you made a way.

We praise you for your great strength, your power, your lavish love. We praise you that you are Conqueror, Victor, Redeemer, and Friend. We praise you that you are Deliverer, Worthy One, Everlasting Father, Great and Awesome God.

Shine your light in us, through us, over us. May we make a difference in this world, for your glory and purposes. May we reflect your peace and hope to a world that so desperately needs your presence and healing.

Thanks be to you God, for your indescribable gift!

To you be glory and honor, this day and forever. In Jesus' name, Amen.
Debbie McDaniel is a writer, pastor's wife, mom to three amazing kids (and a lot of pets). Join her each morning on Fresh Day Ahead's Facebook page, for daily encouragement in living strong, free, hope-filled lives. Find her also on Twitter and at her blog www.debbiemcdaniel.com.
Read more on iBelieve.com about preparing your heart for Easter: "How Do We Get Ready for Easter? (10 Stephs Jesus Gives Us)" and "A Prayer for Easter Morning (And 25 Bible Verses to Celebrate Easter)."
Photo Credit: Unsplash
Originally published Friday, 19 March 2021.
---
---