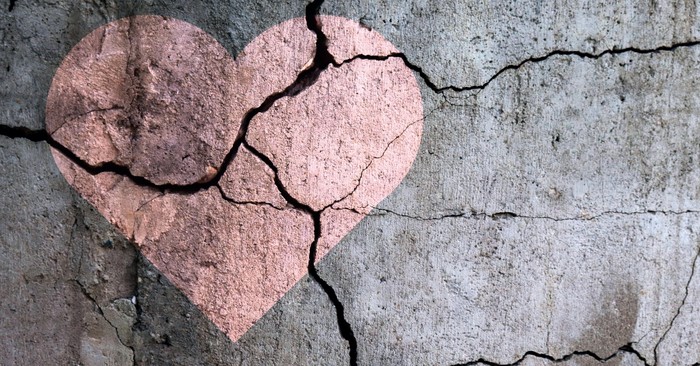 In Jesus, we are reunited with God and gathered back to him just like He gathered the exiles of Israel so long ago. This is our healing and our bandage. In Him, we find restoration, wholeness, new life, and hope.
Brought to you by
When someone is grieving the loss of a loved one or deeply wounded emotionally for another reason, the concept of moving past this painful season can feel like a faraway dream.
Perhaps that's why the hope and promise contained in Psalm 147:3 is a balm for so many.
Psalm 147 in general is an expression of praise, emphasizing how even though God's people experienced trauma and anguish over exile and other loss, they had gathered once again in Jerusalem and could trust that now God would bring about their restoration and ultimate healing.
"He heals the brokenhearted and binds up their wounds," Psalm 147:3 reassures us, going on to list many ways God would bring about renewal and wholeness both within them and in the land itself.
Praise the Lord. How good it is to sing praises to our God, how pleasant and fitting to praise him! The Lord builds up Jerusalem; he gathers the exiles of Israel. He heals the brokenhearted and binds up their wounds. He determines the number of the stars and calls them each by name. Great is our Lord and mighty in power; his understanding has no limit. The Lord sustains the humble but casts the wicked to the ground. Sing to the Lord with grateful praise; make music to our God on the harp. His pleasure is not in the strength of the horse, nor his delight in the legs of the warrior; the Lord delights in those who fear him, who put their hope in his unfailing love. Extol the Lord, Jerusalem; praise your God, Zion. He strengthens the bars of your gates and blesses your people within you (Psalm 147:1-7, 10-13).
But does this apply to us today? How does God heal the brokenhearted as promised in Psalm 147:3?
What Does it Mean to Be Brokenhearted?
In this verse, the original Hebrew for "brokenhearted" is shabar, which means shattered or broken. It is one who is like a cracked and splintered mirror, shards everywhere and no way to begin putting oneself back together.
The modern-day concept of being "brokenhearted" is further defined as someone extremely unhappy, overcome, or overwhelmed by sorrow or grief.
What Does it Mean That God Heals the Brokenhearted?
The Hebrew word used for "heals" here is rapha, which isn't just basic improvement or back to normal health, but rather a full, restored, perfect healing. It's like taking a dip in a mythical healing pool and watching your withered and peeling skin transform into the skin of a child.
As the "Great Physician," God is all-powerful and has the ability to heal us to our perfect, pure, holy state, the way God intended us to be when He designed us in His image (Genesis 1:27). This is the kind of healing God promises us all.
What Does the Psalm Promise God Will Do in This Healing?
The Israelites had endured long years of suffering in their exile to Babylon. They lost everything and many of their loved ones, and now they were in a place of despair.
Perhaps they still experienced nightmares and other trauma responses, triggered by memories and years of all they suffered.
Psalm 147 lifts up the mighty name and works of the Lord, who had gathered all the exiles to Him. The psalm reminds us of God's power, that He "determines the number of the stars and calls them each by name" (v. 4) and has limitless understanding (v. 5).
He gives clouds, rain, grass, and food for the animals (v. 8-9) and loves the humble people who choose to trust in Him (v. 11). He protects the nation and provides peace and nutritious food (v. 13-14), and He does this because we are His people, and He is our God (v. 20).
Basically, it's a psalm of hope. Trust God, it says to these Israelites, and believe. Things will go well now because you have been punished for your disobedience and learned your lesson. You have suffered enough. Now God will put things back together and bring you rest.
Indeed, God will heal you, His brokenhearted people. He will put a bandage on your blood-soaked cuts and ice on your bruises.
What Does This Psalm Mean for Us Today?
Even though we haven't necessarily been a disobedient people, forced from our homes as punishment by an angry God fed up with our willful ways and exiled to a far-off land forced to abandon our language and our religion, we can still relate to this psalm.
One of the best things about the Bible is that it's not a history tale meant to be read about a people long ago without any application to us today.
The Bible is a love story, active and alive, giving us examples of people and whole communities gone wrong, and steering us back on track and into alignment with Him.
We're meant to see the thread of Jesus Christ, our Savior, throughout every book. For even though we know Jesus didn't make His appearance in the flesh until centuries after this psalm was written, we know Jesus has always been part of the story.
He's been part of God's plan, and indeed He was there at the very start. As the Gospel of John tells us,
In the beginning was the Word, and the Word was with God, and the Word was God. He was with God in the beginning. … The Word became flesh and made his dwelling among us. We have seen his glory, the glory of the one and only Son, who came from the Father, full of grace and truth (John 1:1-2, 14).
We can read every book in the Bible and see ourselves in it, see not only the Israelites from the sixth century BC but also people from every era and every land across the centuries since. We know that God's word is universal and applies to all.
Therefore, we can know in our hearts that the promise is for us, too, that God will heal our broken hearts and tend our wounds.
Our broken hearts and wounds might not be from exile in the sense of exactly what the Israelites experienced. But in a sense, we are all exiled from God because of our sinful natures. Sin separates us from God, and not a single person on this earth is free from sin.
This is why God's path to salvation in Jesus is so incredibly generous, for none of us deserves it, yet we all have the opportunity and invitation regardless.
Jesus is that balm and healing for us today. In Jesus, we are reunited with God and gathered back to him just like He gathered the exiles of Israel so long ago. This is our healing and our bandage. In Him, we find restoration, wholeness, new life, and hope.
In Him, we find rest and peace, as well as forgiveness and eternal life.
Praise be to God!
For further reading:
How Can We Speak Life into a Broken World?
7 Healing Prayers for When Your Heart Is Broken
How Does God Restore Your Soul When You Feel Broken?
How Can I Trust the Lord with All My Heart?
Photo Credit: ©iStock/Getty Images Plus/Valentina Shilkina
---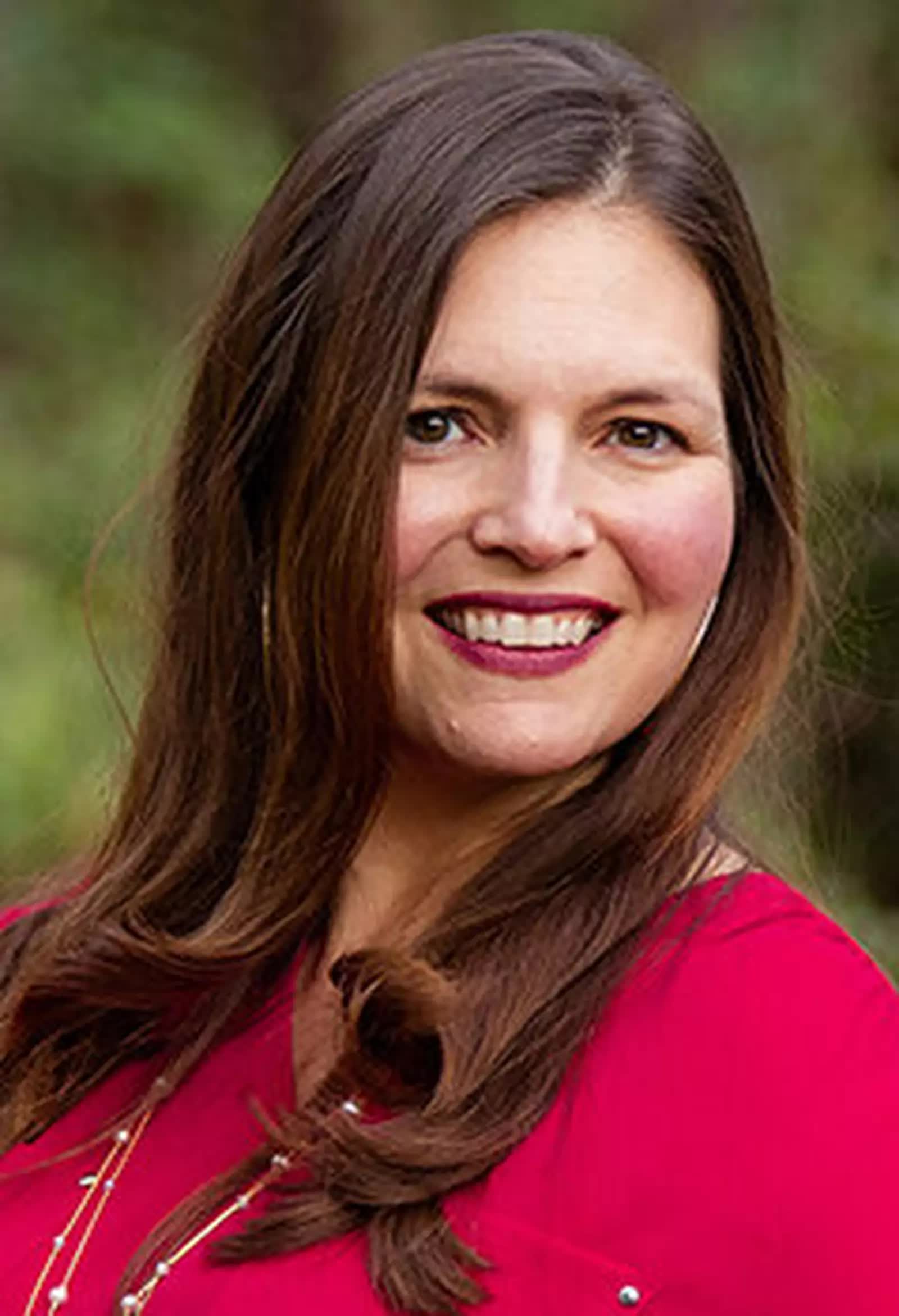 Jessica Brodie is an award-winning Christian novelist, journalist, editor, blogger, and writing coach and the recipient of the 2018 American Christian Fiction Writers Genesis Award for her novel, The Memory Garden. She is also the editor of the South Carolina United Methodist Advocate, the oldest newspaper in Methodism. Her newest release is an Advent daily devotional for those seeking true closeness with God, which you can find at https://www.jessicabrodie.com/advent. Learn more about Jessica's fiction and read her faith blog at http://jessicabrodie.com. She has a weekly YouTube devotional and podcast. You can also connect with her on Facebook,Twitter, and more. She's also produced a free eBook, A God-Centered Life: 10 Faith-Based Practices When You're Feeling Anxious, Grumpy, or Stressed
LISTEN: Who Is God?
The views and opinions expressed in this podcast are those of the speakers and do not necessarily reflect the views or positions of Salem Web Network and Salem Media Group.
WATCH: If Jesus Loves Me, Why Does He Allow Bad Things to Happen?
Jesus' presence is everywhere, but waiting is still part of prayer. Read more here.
Stock Footage & Music Courtesy of Soundstripe.com Thumbnail by Getty Images
This article originally appeared on Christianity.com. For more faith-building resources, visit Christianity.com.
---
---