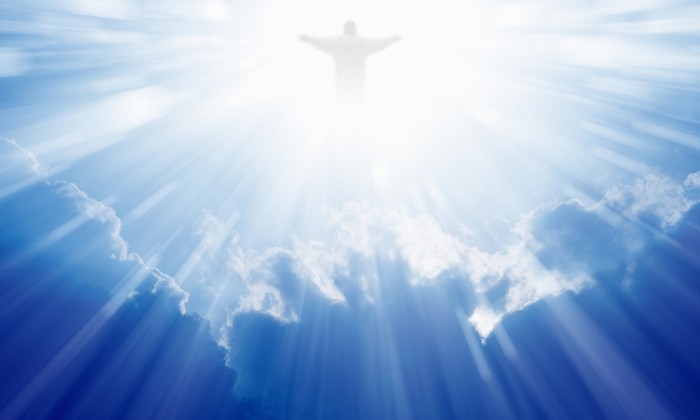 But what does it look like to seek first the Kingdom of God in our everyday lives, and how can we accomplish this when Jesus' Kingdom has yet to reach its complete fulfillment?
As Christians, we know there is more to life than this earthly one. But do we really live with this eternal reality? When Jesus told His disciplines in Matthew 6:33 to "seek first his kingdom and his righteousness," He was implying that His followers live a life dedicated in the pursuit of Kingdom works, concerned with their eternal well-being more than their earthly one. We are called to produce fruit that will outlast this life alone; because of that, our priorities should naturally look different from those who do not know Christ. If we adapt the same eternal perspective Jesus had while on earth, we, too, will be focused on seeking God first and furthering His Kingdom—which is exactly what Jesus asked of His disciplines in Matthew 6:33. But what does it look like to seek first the Kingdom of God in our everyday lives, and how can we accomplish this when Jesus' Kingdom has yet to reach its complete fulfillment?
What Does Seek First the Kingdom of God Mean?
Matthew 6:33 says, "But seek first his kingdom and his righteousness, and all these things will be given to you as well."
Typically, we only seek those things that matter most to us. The process of "seeking" involves going after a desire in hopes of seeing it through to completion.
As humans, we have basic needs in life—clothes, shelter, food, water, and community—so it's understandable that we would attempt to seek these things. However, we often forget that we have a Heavenly Father who cares for the needs of His children. He is asking us to seek Him first rather than these things. His provision for us is one of the many ways He expresses His love and goodness. So rather than chasing the things that we hope to attain, God wants us to chase after Him first and foremost. Our pursuits will always fall in alignment with where our hearts are placed.
Of course, this doesn't mean we should neglect our responsibilities or quit our jobs. That's nonsensical. We are, after all, called to be good stewards of our time and resources.
But we must ask ourselves: Are we striving to accumulate earthly treasures or heavenly treasures? Are we trusting in ourselves to provide for our needs more than we are trusting in our Heavenly Father?
There are two different kingdoms that are opposed to one another: God's Kingdom and the enemy's kingdom of this world. It may be tempting for us to seek the kingdom of this world at times; after all, it often promises wealth, prosperity, and fame. It involves putting self first and striving to accumulate more.
God's Kingdom, on the other hand, is quite the opposite. It involves a process of putting the needs of others above our own. It involves a process of dying to the flesh and resisting its cravings for more, loosening our grip on things of this world, and finding complete fulfillment in seeking God instead.
Our actions, priorities, and the way we spend our time and resources will always be an indication of which kingdom we seek first in our hearts.
"But if our God is loving," you may argue, "then wouldn't He want us to be happy as well?"
Yes, of course. But you see, the world has twisted the definition of true happiness. We aren't going to be happy and fulfilled in life when we seek first our needs and desires, attempting to gain more worldly prosperity. It's the opposite, because we will eventually find ourselves with a house full of stuff, yet a hole of emptiness will be carved within us, keeping us unsatisfied and exhausted. Why?
Because true fulfillment and joy only come when we surrender our entire lives into accumulating eternal treasures rather than earthly treasures.
This calling to seek first God's Kingdom is not going to leave us miserable. In fact, this is a privilege! Perhaps this is why Jesus said this in Matthew 16:25: "For whoever wants to save their life will lose it, but whoever loses their life for me will find it."
Earlier in Matthew 6, Jesus tells his disciplines (which includes us) about the value of earning eternal treasures versus earthly treasures. Take a look at verses 19-21:
"'Don't store up treasures here on earth, where moths eat them and rust destroys them, and where thieves break in and steal. Store your treasures in heaven, where moths and rust cannot destroy, and thieves do not break in and steal. Wherever your treasure is, there the desires of your heart will also be."
Jesus then goes on to speak against idols in verse 24:
"'No one can serve two masters. For you will hate one and love the other; you will be devoted to one and despise the other. You cannot serve God and be enslaved to money."
These verses seem to set the framework for Matthew 6:33. All of these Scriptures tie together by speaking against the temptation to seek first the world's kingdom and its profits as opposed to God's Kingdom.
Jesus then tells his disciples not to worry like those who are only living for this world alone. Those who do not live with this eternity mindset are only focused on the here-and-now. They can only trust in themselves for providing for themselves, and they believe that the treasures of this world are the only treasures to be earned in life.
We, however, have a heavenly Father who will care for our earthly needs.
Matthew 6:25-27 says, "'That is why I tell you not to worry about everyday life—whether you have enough food and drink, or enough clothes to wear. Isn't life more than food, and your body more than clothing? Look at the birds. They don't plant or harvest or store food in barns, for your heavenly Father feeds them. And aren't you far more valuable to him than they are? Can all your worries add a single moment to your life?'"
Jesus then goes on to say, in verses 31-33, "'So don't worry about these things, saying, "What will we eat? What will we drink? What will we wear?" These things dominate the thoughts of unbelievers, but your heavenly Father already knows all your needs. Seek the Kingdom of God above all else, and live righteously, and he will give you everything you need."
It's interesting to note that the Greek meaning of "seek" here is to desire, search for, demand, or to worship. It's not a coincidence that Matthew 6:33 follows Jesus' teaching against idol worship. If we are on a quest for anything that is not directed first at God and His Kingdom, then sadly, we are guilty of idol worship. If our faith is placed in our job security rather than the God who provides for us, then sadly, we are guilty of idol worship.
But if we apply Matthew 6:33 and seek God first and live righteously, even if it involves forsaking all else, then we can trust that He will give us everything we need.
What Does 'the Kingdom Is Here but not yet' Mean?
Were you raised to believe that eternity begins the moment you step over the threshold of death? Although it is true that we will enter into a new life after this one has passed, we have technically already begun our eternal life the moment we accepted Christ, and we are now seated in heavenly realms (see Ephesians 2:6).
Christ didn't just die so we could receive a ticket to heaven. John 10:10 says that "I have come that they may have life, and have it to the full." This life began the moment He entered into our hearts. Eternal life abides within us. The work we do in this life for God's Kingdom is going to follow us into the next. And this life is far more real than the one we see with our physical eyes.
This is what the phrase "the kingdom is here but not yet" implies. When Jesus tore the veil, He provided us with an entrance to approach God's throne (see Hebrews 4:14-16). We now have access to this Kingdom through the blood of the lamb. This Kingdom of God resides within us (see Luke 17:21). We also know that this Kingdom is not an earthly kingdom because of what Jesus says in John 18:36: "Jesus answered, 'My Kingdom is not an earthly kingdom. If it were, my followers would fight to keep me from being handed over to the Jewish leaders. But my Kingdom is not of this world.'"
We have also been called to continue the Kingdom work Jesus begun with His life by spreading the Good News. (Take a look at the Great Commission Jesus gave the disciples in Matthew 28:19-20.)
As the Body of Christ, we are entrusted to spread His kingdom by sharing the Gospel and making disciples.
But we know that Jesus' resurrection was only the beginning. We are still awaiting His second coming, when God will restore us back to Him and make all things new. So while the Kingdom of God is within us in the present, we are still waiting for its complete fulfillment when Jesus arrives again (see Revelation 21:1-5). The evil of this world—the enemy's kingdom—will then be abolished once and for all.
Until that day arrives, let us continue to do our part in seeking first God's Kingdom, furthering the gospel, and praying that His Kingdom come "on earth as it is in heaven," as we are instructed to do in Matthew 6:10.
How Do We Seek God's Kingdom while Being Here on Earth?
This pursuit of seeking God's Kingdom begins with positioning our hearts so that we love God more than anything this world could offer. It begins by surrendering our idols, those desires, and pursuits that consume our time, minds, and finances. And it begins by placing faith in our Heavenly Father to provide for us more than we have faith in our earthly job, house, and belongings—all of which can be stripped away from us in a blink of an eye (see James 4:14).
Remember what Jesus said to the rich man who asked Him how he could inherit eternal life? Take a look at Matthew 19:21-22:
"Jesus told him, 'If you want to be perfect, go and sell all your possessions and give the money to the poor, and you will have treasure in heaven. Then come, follow me. But when the young man heard this, he went away sad, for he had many possessions."
If we wish to seek first the Kingdom of God, this will require that we "take up our cross" and follow Him (see Matthew 16:24). But this is a small price to pay in comparison with the one that Christ paid for us.
If we wish to seek first God's Kingdom, we can ask God to give us an eternal mindset, as instructed in 2 Corinthians 4:18:
"So we fix our eyes not on what is seen, but on what is unseen, since what is seen is temporary, but what is unseen is eternal."
We can ask God to give us a heart for those who need His love and to show us how we can serve as His hands and feet as we walk through life.
We can use our gifts to spread the Good News and further His Kingdom, preparing this world for His second coming.
We can allow our affection for God to dictate how we spend our lives, including the way we talk, treat others, and the social settings we find ourselves in.
We can ask God to burn away anything within us that does not glorify Him, those desires that gratify the flesh and separate us from Him.
And we can be committed to living in total abandonment to God's will, His Word, and His ways, even if it requires forsaking all else for the pure pleasure of knowing Him.
Because we know that, in the end, it is only those eternal treasures that we will still be holding onto in eternity.
And it is this relationship with Christ that will surpass anything this world could ever offer.
Photo credit: ©GettyImages/Ig0rZh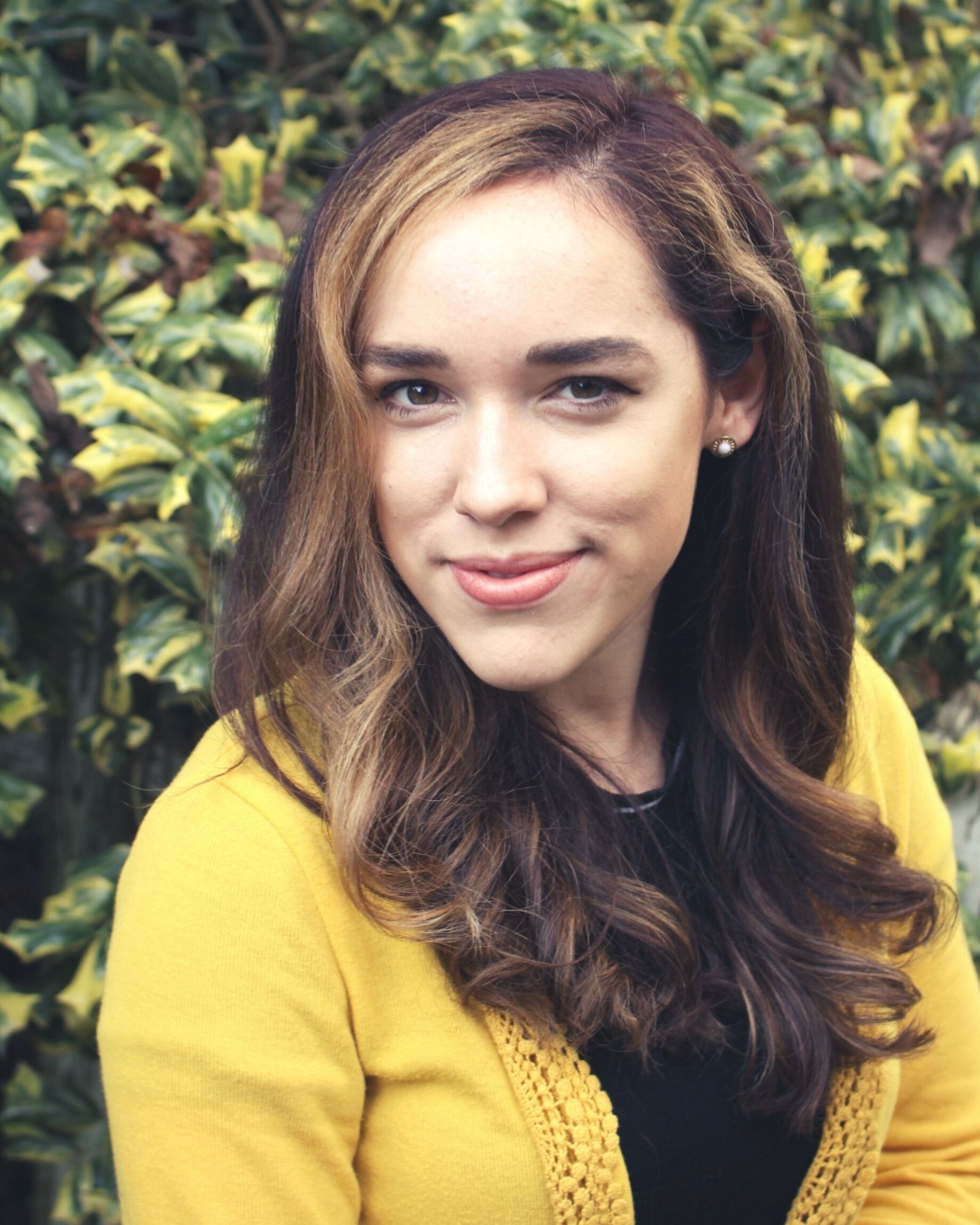 Tessa Emily Hall is an award-winning author who wrote her debut novel when she was sixteen. She is now a multi-published author of fiction and non-fiction inspirational yet authentic books for teens, including her latest release, LOVE YOUR SELFIE (October 2020, Ellie Claire). Tessa's passion for shedding light on clean entertainment and media for teens led her to a career as a Literary Agent at Cyle Young Literary Elite, YA Acquisitions Editor for Illuminate YA (LPC Imprint), and Founder/Editor of PursueMagazine.net. She is guilty of making way too many lattes and never finishing her to-read list. When her fingers aren't flying 128 WPM across the keyboard, she can speak to teens, teach at writing conferences, and act in Christian films. Her favorite way to procrastinate is to connect with readers on her mailing list, social media (@tessaemilyhall), and website: www.tessaemilyhall.com.
---
This article is part of our larger resource library of popular Bible verse phrases and quotes. We want to provide easy to read articles that answer your questions about the meaning, origin, and history of specific verses within Scripture's context. It is our hope that these will help you better understand the meaning and purpose of God's Word in relation to your life today.
This Is the Day the Lord Has Made
Iron Sharpens Iron
Blessed Are the Peacemakers
Faith without Works Is Dead
Be Anxious for Nothing
Listen to our Daily Bible Verse Podcast Now!
The views and opinions expressed in this podcast are those of the speakers and do not necessarily reflect the views or positions of Salem Web Network and Salem Media Group.
---
---