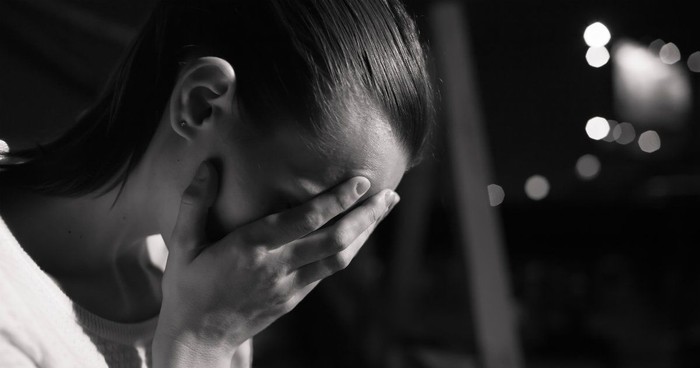 Lust. Anger. Worry. Binging. For women, these four sins leave us feeling overwhelmingly ashamed. Here's what God wants to remind you in the face of sin you just can't seem to quit.
One of the most difficult parts of navigating sin in the Christian life is knowing how to handle it afterward. As women, especially, we tend to carry shame a lot longer than necessary (and by "necessary", I mean "at all!")
Sure, we know the verses about there being no condemnation for us in Christ Jesus (Romans 8:1) but we don't truly believe those verses apply to us. Or we aren't sure how to tangibly make them apply, so we strive in our fleshly effort—and when we still don't feel any less shame, we consider ourselves a failure at that too, and the endless cycle continues. 
It's an exhausting thing, being a woman.
The good news is, we're not alone in this struggle. The things women are the most ashamed of are universal.
And the even better news? God has specific hope for us as we battle these sins.
While there is no "sin scale", I do believe there are particular sins that carry more shame afterward than others. For women, this includes lust, anger, worry and binging.
Any of these feel familiar?
Lust: When you have inappropriate, wandering thoughts about that man in the produce section of the grocery store…When you read that sexy romance novel everyone was raving about at work…When you don't change the channel when a sexy scene comes on the television…When you fantasize during the day about another man instead of your husband…When you engage in premarital sex because you're tired of waiting for Mr. Right…When you push the boundaries you set with your boyfriend, knowing it's going to go further…
Anger: When you're stressed and take it out on your kids by snapping at them…When you blow up at your child over his messy room…When you yell instead of explain that difficult math problem during homework time…When you explode on your significant other over something small…When you shoot off that sarcastic text or email because it feels good to be right…When you snap over your shoulder at your spouse during an argument because you like having the last word…
Worry: When your spouse is traveling and you're worrying over his free time…When your child has a big test at school…When your mom gets a bad report from the doctor…When the phone rings at 3 a.m....When your kid is on custody time with their father…When you can't reach your significant other on the phone…When there are rumors about your company shutting down or downsizing…When the money in the bank account starts to dwindle…
Binging: When you feel numb about your actual life so you binge watch fourteen episodes of a new TV show in one sitting…When you had a bad day and eat the entire carton of ice cream…When you're stressed and escape into a book instead of being productive with other responsibilities…When you're wanting to hide from the world so you take long naps instead of spending time with your family…
Those choices often leave us feeling dirty, ashamed, and like a complete failure. We know we're supposed to trust God, be patient and loving with those around us, take care of our bodies, protect our hearts and eyes, think holy thoughts, and surrender our fears to the Lord—but so many times, our flesh gets in the way and we sin.
The worst part is the aftermath. We know we messed up, and much like Eve in the Garden so many days ago, now we feel like we have to hide. Our pathetic fig leaves aren't covering much of anything, and our guilt and shame is exposed.
In those moments, it's much easier to sin again than return to the Lord. Too often at this crossroads, we choose to self-medicate instead of feast on the Word of the God, choose to admit self-defeat instead of reliance on Him.
It's in these moments we forget something crucial. We forget that when believers sin, God deals with us as a Father—not as a judge.  
Let that sink in. Doesn't that change everything? That access to Him as Abba is part of the amazing heritage we have as heirs of Christ It's part of the amazing message of the Cross.
When we keep this perspective forefront in our minds, it really helps us go to war against the shame and condemnation that tries to latch on after sin. The only cure for shame is to go to God—even when it's awkward. Even when it's hard.
Maybe especially when it's awkward and hard.
Rather than distancing yourself, run to God as Father—a Father Who, yes, most certainly disciplines and chastises as He sees fit, but always in love. We don't cower in fear before a Judge, we come vulnerable and open to a loving Abba, who offers grace and mercy.
I remember one time when I was a teenager, I broke curfew. It wasn't typical, but it happened, and when I got home, I was anxious. I had a punishment coming and I deserved it. I hadn't even called to give a head's up—and it was late. My parents were both awake in bed, watching TV and waiting on me. I slunk into their room, offered my flimsy explanation/confession, and waited for my sentence.
I'll never forget— my Dad looked at me long and hard, and finally said "I feel led right now to give you grace. That's what God does for us. So I'm doing that now."
I went to bed with grateful tears, feeling more loved and accepted than I'd felt in a long time.
Such a small, yet powerful reminder of the bigger picture we are a part of. And my earthly Father's example could never come close to the magnitude of God's extravagant love and mercy for us.
That's not to say there aren't consequences to sin. That's not to say we get a Free Pass and a license to sin all the more. (Romans 6:1)
No, it's an invitation. One that beckons, pulsing with hope.
Hebrews 4:16 (KJV) "Let us therefore come boldly unto the throne of grace, that we may obtain mercy, and find grace to help in time of need."
Come boldly, daughter. Come boldly.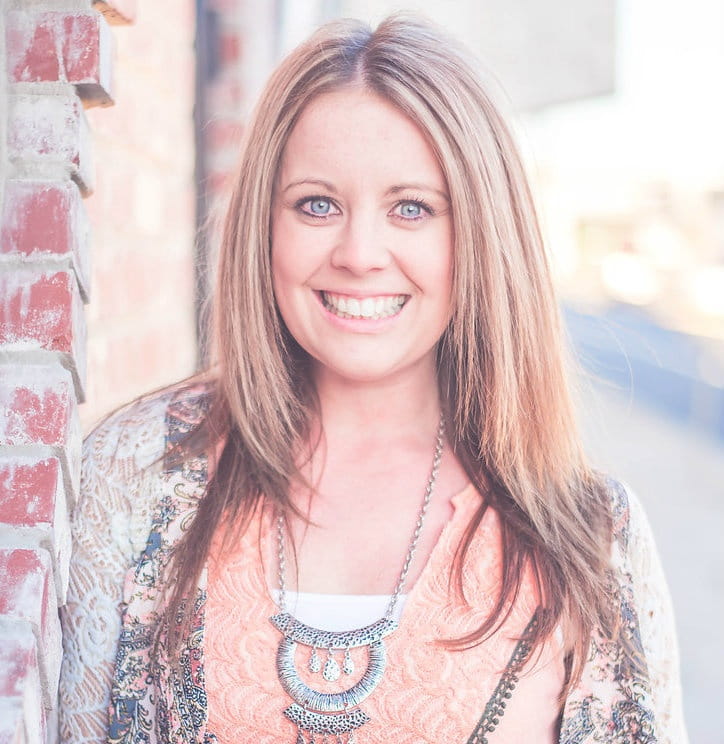 Betsy St. Amant has a heart for three things - chocolate, new shoes and sharing the amazing news of God's grace through her novels. She lives in Louisiana with her adorable story-telling young daughter, a collection of Austen novels, and an impressive stash of Pickle Pringles. A freelance journalist and fiction author, Betsy is a member of American Christian Fiction Writers and is multi-published in Contemporary Romance. Her newest novel LOVE ARRIVES IN PIECES releases via Zondervan Fiction in June 2015. When she's not reading, writing, or singing along to the Tangled soundtrack with her daughter, Betsy enjoys inspirational speaking and teaching on the craft of writing and can usually be found somewhere in the vicinity of a white-chocolate mocha. You can read more from Betsy at www.betsystamant.com and www.writergetsreal.blogspot.com.
---
---