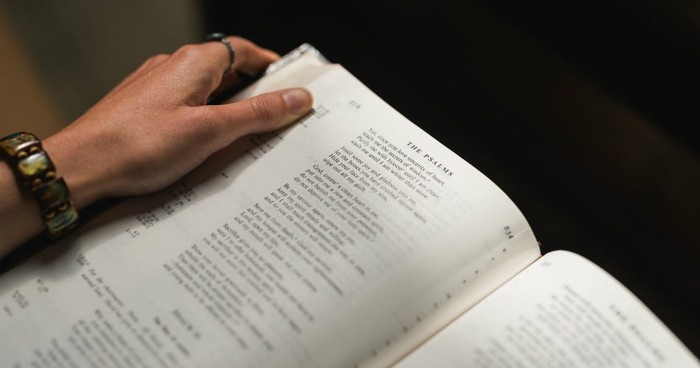 Psalms 25 is a place I once landed when life became heavy. It quickly became a respite and refuge, a landing pad of hope. In fact, the Psalm 25 in its entirety became a prayer, one offered to God Almighty often.
Has life ever felt heavy? Maybe it's a broken relationship, a financial tightrope, a marriage crashing against the rocks, a poor choice that led to painful consequences, or an ever-growing avalanche of "to do" items. The weight of life sometimes presses hard, doesn't it?
God and His word are faithful – even in times of heaviness, even when we might question whether He or His word could do a single thing to help us. Psalms 25 is a place I once landed when life became heavy. It quickly became a respite and refuge, a landing pad of hope. In fact, the Psalm 25 in its entirety became a prayer, one offered to God Almighty often. But His word isn't only for some of us. It's for all of us.
Here are 5 verses from Psalm 25 we can gather when heaviness rears:
It's all about focus.
My eyes are ever on Yahweh, for he will pluck my feet out of the net. Psa 25:15
It's often easy to focus on problems. If we listen closely, we can hear it in conversations often. The recount of the day's troubles and woes slip off our lips or sit firmly in our minds without hesitation. We think about the problem and wonder why, how, and why again. But what if we changed our focus from the issues at hand to Yahweh, our God - the One who has all the wisdom of the world? What if we purposed and willed ourselves to keep the Lord, His saving ways, and past miracles in focus?
It's all in the ask.
The troubles of my heart are enlarged. Oh bring me out of my distresses. Psa 25:17
Sometimes it's as simple as asking. Maybe that makes it sound far too easy, and there may be a battle in the midst, but unless we ask for help, we are lost. Hoarding our need is like trusting ourselves far more than safety deems wise. We can find ourselves in the waters of daily life, flailing alone among the pounding waves, or we can ask God for help.
Asked to be forgiven lately?
Consider my affliction and my travail. Forgive all my sins. Psa 25:18
Isn't forgiveness at the heart of much? It's at the core of Jesus returning to earth. It's the purpose of love, His walk with man, and our eternity. It's at the heart of His ascension, and it's certainly at the heart of our day-to-day. Sitting with the Lord, asking Him to consider our afflictions and troubles sits solidly with faith. Asking Jesus for forgiveness is its building place.
Where do you take refuge?
Oh keep my soul, and deliver me. Let me not be disappointed, for I take refuge in you. Psa 25:20
Imagine a hurricane or winter storm descending on our location. What if we bounded out the front door and sat on the lawn, our legs crisscross as we watched the storm brew? Can you feel the harsh elements pelting our cheeks, causing them to grow increasingly rosy with each sting? We'd either find ourselves chilly with the frigid, northern temperatures or soaked silly in one big puddle as the army of raindrops continued to their battle. Sitting stark in the elements, choosing to withstand the conditions versus seeking shelter, seems silly, doesn't it?
Where we take refuge is paramount – both in the natural and in the spiritual. Choosing not to seek God's refuge or heading to the wrong shelter, such as sin or an addiction, can cause the sting of the pelting adversary to grow worse. Our Father's refuge is a safe haven.
Wait lately?
Let integrity and uprightness preserve me, for I wait for you. Psa 25:21
It's safe to say waiting isn't at the top of most people's list of favorites. Simply look at rush hour traffic or lines at the grocery store – folks don't love to wait. Christians aren't exempt. When God calls us to wait, we sometimes find it hard, uncomfortable even. Waiting simply doesn't feel natural. It seems like wasted, lost effort. In reality, it might be one of the strongest "moves" of faith we ever make.
Waiting on God is righteous and overflowing with wisdom. It's His way of guiding us faithfully, and it's the building place of trust. Instead of reaching for our own preserver, what if we reach for His? What if we allow integrity and uprightness to preserve us as we wait on Him? What if we cling tightly, determine to simply wait on the Lord, holding hope in Him?
Yes, what if. And what if we gather Psalm 25, especially these five verses and walk solidly with God when life gets heavy?
Image Credit: Unsplash.com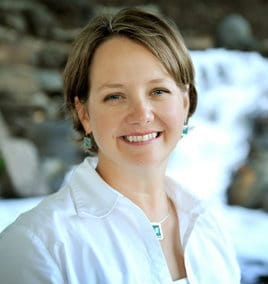 Kristi Woods is a writer and speaker passionate about seeing women walk deeper with God. She clicks her words of encouragement at http://www.KristiWoods.net regularly and is published in Chicken Soup for the Soul: Dreams and Premonitions as well as on Proverbs 31 Encouragement for Today and on various blogs. Kristi, her retired-from-the-military husband, and their three children survived a nomadic, military lifestyle and have now set roots in Oklahoma. Connect with Kristi here: Facebook, Twitter, Instagram, and Pinterest.
---
---