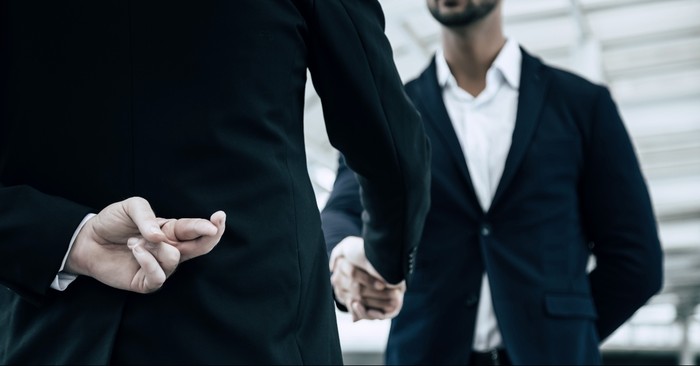 What lies are you believing today? Replace them with God's Truth.
He was a murderer from the beginning, not holding to the truth, for there is no truth in him. When he lies, he speaks his native language, for he is a liar and the father of lies. (John 8:44, NIV)
Satan wants nothing more than to make you ineffective in ministry. He wants you to quit before you start, falter in all your attempts, stray from the truth, and feel isolated in your quest. Don't fall for his lies. Here are five lies Satan wants you to believe and scriptures to combat them. If it worked for Jesus, certainly it is a model we should follow.
Your goal is impossible and will end in disappointment; quit while your ahead. Our generation is programmed to believe that if what we aim to achieve isn't quickly given it must not be worth while. We hate the wait and the work that impactful endeavors require. Let's face it, we are often tempted to quit. However, God urges us to keep going--one faithful step after another--to overcome and be rewarded.
Let us not lose heart in doing good, for in due time we will reap if we do not grow weary. (Galatians 6:9, NASB)
He who overcomes will inherit these things, and I will be his God and he will be My son. (Revelation 21:7, NASB)
You are alone in your struggles. Recall the song, "nobody knows the trouble I've seen, nobody knows my sorrows?" Satan would have you believe that you are all alone and nobody can empathize. Not so!
The temptations in your life are no different from what others experience. And God is faithful. He will not allow the temptation to be more than you can stand. When you are tempted, he will show you a way out so that you can endure. (1 Corinthians 10:13, NLT)

So if you are suffering in a manner that pleases God, keep on doing what is right, and trust your lives to the God who created you, for he will never fail you. (1 Peter 4:19, NLT)
If you make yourself your number one priority, everything else will fall in place. Selfishness never leads to serenity for yourself and certainly not for others. Yes, we should take care of our bodies, soul, and minds as they are a temple unto the Lord. However, our temple is not a shrine and our chief aim is not the satisfaction of ourselves but our sanctification.
Let each of you look not only to his own interests, but also to the interests of others. Have this mind among yourselves, which is yours in Christ Jesus, who, though he was in the form of God, did not count equality with God a thing to be grasped, but emptied himself, by taking the form of a servant, being born in the likeness of men. (Philippians 2:4-7, ESV)

...but for those who are self-seeking and do not obey the truth, but obey unrighteousness, there will be wrath and fury. (Romans 2:8, ESV)
There is an end to your desires; therefore, obtain, achieve, or accumulate X, Y, or Z and you will be filled. We so easily fall for the lie time and time again that if we obtain this one thing we will be happy. If we achieve this one goal, then we will be enough.
Do not love this world nor the things it offers you, for when you love the world, you do not have the love of the Father in you. For the world offers only a craving for physical pleasure, a craving for everything we see, and pride in our achievements and possessions. These are not from the Father, but are from this world. And this world is fading away, along with everything that people crave. But anyone who does what pleases God will live forever. (1 John 2:15-17, NLT)

Death and Destruction are never satisfied, and neither are human eyes. (Proverbs 27:20, NIV)
What you can see, feel, taste, or smell is all there is. The devil would love to have us think that all we see is all there is, after all, according to him, you only live once.
He is clothed with a robe dipped in blood, and His name is called The Word of God. And the armies which are in heaven, clothed in fine linen, white and clean, were following Him on white horses. (Revelation 19:13-14, NIV)

Jesus said to him, "Have you believed because you have seen me? Blessed are those who have not seen and yet have believed."
(John 20:29, ESV)

Then Elisha prayed and said, "O LORD, please open his eyes that he may see." So the LORD opened the eyes of the young man, and he saw, and behold, the mountain was full of horses and chariots of fire all around Elisha. (2 Kings 6:17, ESV)
What would you add to these five? What scriptures do you use to combat the lies with the Sword of the Spiri
Photo credit: Photo Credit: ©iStock/Getty Images Plus/Love portrait and love the world
---
---