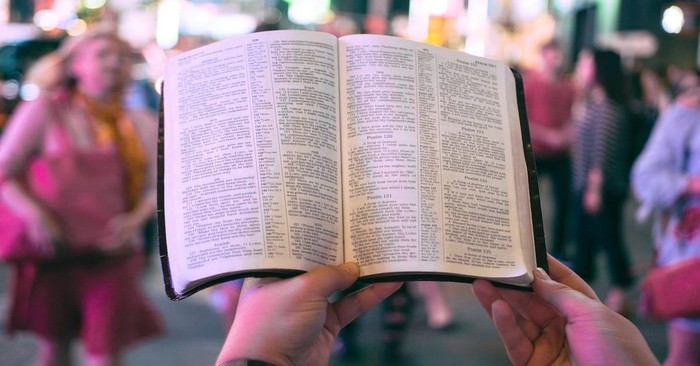 Every once in a while, especially when I write an article on heaven or death, atheists and agnostics send me emails questioning the validity of Scripture and its doctrines. How can I follow a faith based on such an ancient book, they ask, one they're certain is filled with contradictions? I doubt our conversations impact their perceptions much, but they've greatly blessed me. Every interaction, every "biblical discrepancy" posed, spurs me to seek out answers which in turn have strengthened my faith.  
The deeper I dig, the more I learn, and ironically enough, the more I question this sacred Book, the greater my respect for every narrative and verse contained within. More importantly, it increases my awe for its Author, the One who went to such lengths to speak to me—and you.
If you're wrestling with questions and doubts, I hope this article produces a similar result. I hope it draws you to your Savior, the One who knows all the answers and always leads us to truth.
Here are 3 commonly quoted "contradictions in the bible."
Photo Credit: Unsplash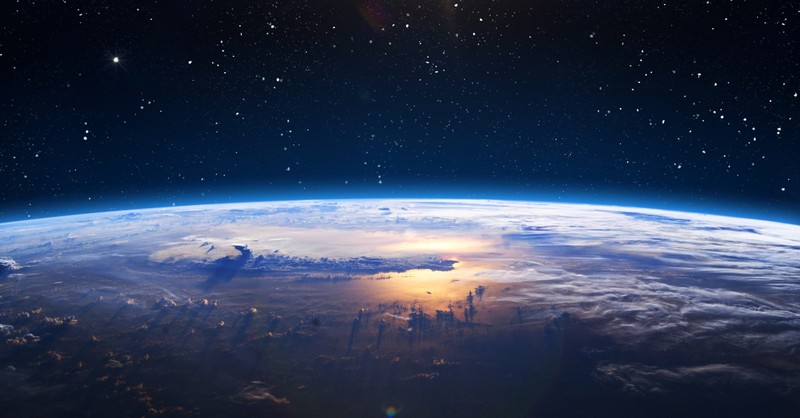 1. "Two" Creation Accounts in Genesis 1 and 2
As a writer who took English composition in college, this claim surprised me. To put it simply, some assume both chapter 1 and 2 present a chronology of events. Therefore, they see discrepancies with the overall timeline. In Genesis 1, Scripture says plants were created before animals and humans. So how can we explain Genesis 2:5-7, which tells us, "Now no shrub had yet appeared on the earth and no plant had yet sprung up. … Then the Lord God formed man from the dust of the ground and breathed into his nostrils the breath of life, and the man became a living being."
This passage appears to indicate that God created man before foliage, not after as chapter 1 records. And while this might appear to be a contradiction, when we investigate further, we're reminded of some of the challenges that come during translation. The Hebrew writer used different words for plant life in these passages. According to Got Questions, in Genesis 1, the word indicates vegetation in general. But in chapter 2, the word chosen suggests agriculture or farmland. Therefore, the writer went from a big-picture overview in Genesis 1, climaxing with the creation of man. Then, in chapter 2, our focus zeroes in on day six, when God formed man, created a garden for him to tend, and placed him in that garden.
When writing research papers back in college, I often used a similar pattern. I began with a thesis statement, then spent the bulk of my paper developing the various points presented. When I read the creation account, I see a clear and orderly retelling that illustrates some important truths: God is greater than all and the initiator of all. He created our world and mankind with purpose then placed His beloved child in a literal paradise, a garden to tend and enjoy.
© Getty Images/buradaki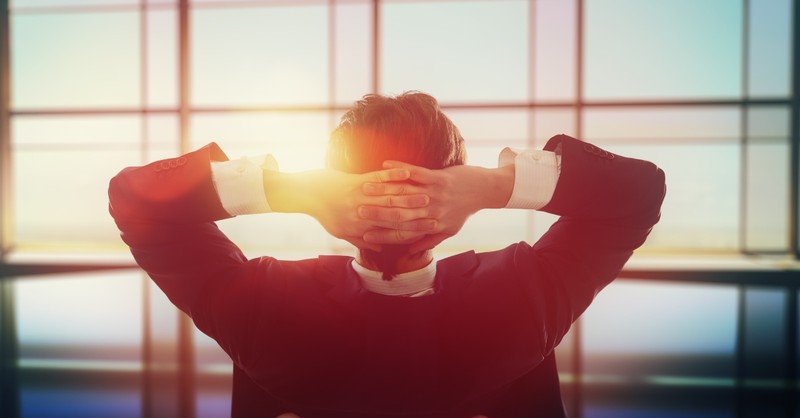 2. Instructions Regarding the Sabbath
In Exodus 20:8, God said, "Remember the Sabbath day by keeping it holy" (NIV). In fact, this command in many ways defined the Jews and their unique relationship with God. Established at the very beginning of creation, God told man, in essence, to rest. To cease their labors and draw closer to Him every Friday night through Saturday. By the time Jesus came to earth, this command had become one of the most dominant observances within the Jewish faith. It also became a frequent point of contention between Christ and the religious leaders, simultaneously demonstrating God's heart and man's inability to grasp the reality of God's grace and truth.
We can experience the same struggle. We, like the Pharisees in Jesus' time, might become so distracted by an ordinance that we miss its purpose and symbolism. This is likely the reason many atheists and agnostics cite Romans 14:5 as a contradiction. This verse says, "One person considers one day more sacred than another; another considers every day alike. Each of them should be fully convinced in their own mind."
How can one part of Scripture instruct us to keep a particular day holy when another verse seems to imply this is unnecessary?
Purpose of the Sabbath
To answer that, we need to understand why God established the Sabbath in the first place. Like so many other Old Testament rituals, this day of rest, observed throughout the generations, pointed to Jesus, our only lasting source of rest. As He stated in Matthew 5:17, "Do not think that I have come to abolish the Law or the Prophets; I have not come to abolish them but to fulfill" or complete "them" (NIV). The Sabbath was a day when men and women rested from all their labors, which were extensive.
Now, notice Jesus' invitation in Matthew 11:28: "Come to Me, all you who are weary and burdened, and I will give you rest" (NIV). Though we often quote this verse when we're fatigued and in need of supernatural strength, Christ's invitation went much deeper.
Speaking to people who likely spent a lifetime trying to earn God's favor, He said in essence, "Stop. Stop striving for a moral purity you'll never be able to reach in your own strength. I see your exhaustion and the futility of your efforts. You'll never be able to work your way toward Me; that is why I have come to you. I have fulfilled all righteousness on your behalf."
When Jesus invites us to rest, He's inviting us to rest completely, and we can only do that when we rest fully in Him.
New Testament Evidence
Scripture expands on the idea of Jesus as our Sabbath rest in Hebrews 3 and 4. First, the author explained Jesus' authority over mankind. Then, he correlated present unbelief with the distrust the Israelites showed when God called them to enter the Promised Land.
After drawing an analogy between the geographical land long promised to Abraham's descendants, God said, "So in my anger I took an oath: They will never enter My place of rest." The writer went on to warn his readers not to approach Christ with the same kind of hard-heartedness and unbelief, adding, "For only we who believe" –in Christ­– "can enter His rest" (Hebrews 4:3, NLT).
Therefore, we receive Sabbath rest not through toiling, as ancient Israel had strived to do for so long, but through faith in Jesus.
© Getty Images/Choreograph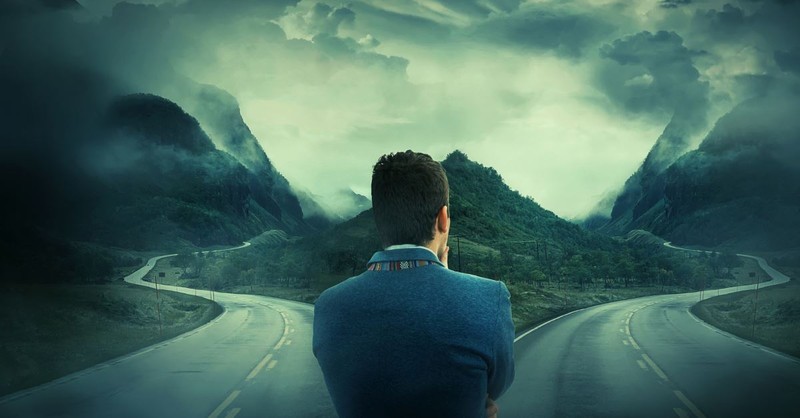 3. The Moral State of Man
In numerous places, Scripture tells us all mankind has sinned. 1 Kings 8:46, Psalm 14:3, Ecclesiastes 7:20, and Romans 3:23 tell us that no one is righteous or does good, and that all have "fallen short of God's glorious standard" (Romans 3:23, NLT). In fact, "If we claim to be without sin, we deceive ourselves, and the truth is not in us" (1 John 1:8, NIV).
Yet, in the same ancient letter, the author of 1 John also said that he wrote to them "so that [they would] not sin" (1 John 2:1a, NIV). Directly following this, we read, "But if anybody does sin, we have an advocate with the Father—Jesus Christ, the Righteous One" (1 John 2:1b, NIV). Then one chapter later, in the same letter, he said, "No one who lives in Him keeps on sinning. No one who continues to sin has either seen Him or known Him" (1 John 3:6, NIV), and "No one who is born of God will continue to sin, because God's seed remains in them …" (1 John 3:9a, NIV).
Does this seem confusing? We all sin, yet we won't sin? How is that possible?
Two Types of People with Two Types of Hearts
First, we need to understand the original audience in each instance. Some verses, like those cited initially, refer to those who have not turned to Christ for salvation and therefore haven't received a new, regenerated heart empowered by the indwelling Holy Spirit. Apart from Christ, yes, we are enslaved to sin, and often unable to reach our own standards and ideals, let alone God's.
Once we turn to Christ, however, and confess Him as Lord, Scripture says we're changed. He replaces our hardened, stubborn, selfish and sinful hearts with those that seek after Him. But even then, growth and life change are a process that involve progressively yielding to God's power within. We have moments of surrender followed by instances of pride and rebellion. Yet, if we belong to Christ, God calls us righteous, despite our moral failings because He views us through the lens of Christ. Upon salvation, He, not our actions, became our righteousness.
Speaking of Jesus, 2 Corinthians 5:21 put it this way: "God made Him who had no sin to be sin for us, so that in Him we might become the righteousness of God" (NIV).
This doesn't fully explain the apparent discrepancies in 1 John, however, as the author was clearly writing to the same audience. In this instance, we can discern his meaning based on context and the original Greek. Some suggest 1 John 1:8 refers to anytime a person breaks God's moral law, whereas later, the author specifically refers to the sin of apostacy. Others point out the emphasis of the Greek verb "poieo," which "denotes the habitual working of sin."
Perhaps we could put John's words another way, stating "If you say you always act as God desires, you're lying. But if you continue to live however you want without even trying to please Him, then you don't really know Him."
Though many of us tend to read Scripture in bits and pieces, we must remember each section in some way reinforces God's overarching redemptive story. Every scene, symbolism, hyperbole, and idiom make sense in relation to the whole. When we approach the Bible with this understanding, what once appeared to be a discrepancy becomes clear and rich with truth and depth.
---
Jennifer Slattery is a writer and speaker who's addressed women's groups, Bible studies, and writers across the nation. She's the author of the Cultivating a Thankful Heart Bible Reading Plan, Hometown Healing and numerous other titles and maintains a devotional blog at JenniferSlatteryLivesOutLoud.com. As the founder of Wholly Loved Ministries, she's passionate about helping women discover, embrace, and live out who they are in Christ. Visit her online to learn more about her speaking or to book her for your next women's event and sign up for her free quarterly newsletter HERE and make sure to connect with her on Facebook and Instagram.
Photo Credit: © Getty Images
Originally published Friday, 24 January 2020.
---
---