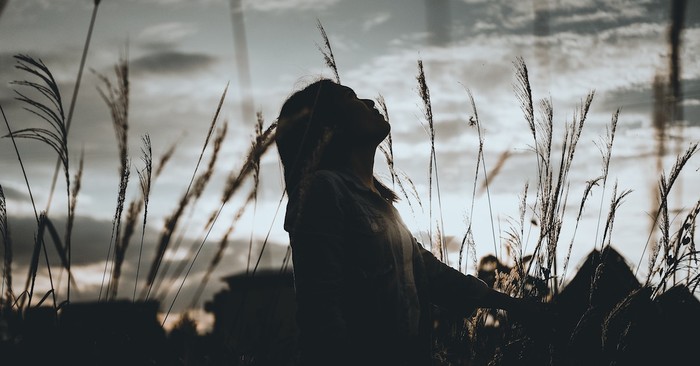 Christ tells us that the truth he came to tell us sets us free. Why is it then that so often we still feel bogged down and held back? What does it really mean and look like for truth to set us free?
"Then you will know the truth, and the truth will set you free." – John 8:32
While I would like to write this post with the confession that all my struggles ended once I entered into a personal relationship with Jesus Christ, such a statement wouldn't be true. Over the two and a half decades of my existence, I have learned what it's like to embrace struggle and be free from it. Often though, I still get frustrated when my trials come to haunt me.
You worked out when you didn't feel well; anxiety reminds me of my orthorexic past.
No one will ever think I am enough; confusion cripples my soul.
It's no wonder you're not married yet; you're such a messy wreck; unwarranted thoughts cloud my mind.
If Jesus set me free, why does the struggle still cripple me?
What Does 'the truth will set you free' mean in John 8:32
In John Chapter 8, the Apostle John writes to show that Jesus is the Son of God. Though most events within the chapter occurred in Judea, John's appeal presents salvation for all.
Within this selected passage, Jesus has a lengthy discussion with a woman caught in adultery, followed by a paradox of what it means to be the light of the world. After warning those who choose not to believe Him, He then has a conversation with Abraham about what it means to possess the truth that will set them free (a relationship with Jesus Christ obtained through salvation and the forgiveness of sins).
Finishing a speech at the temple, Jesus presents a stark comparison between Himself and those of the world. Taken aback by His bold claims, this offer of light and truth to dark and sin-filled humanity rocks many souls (John 8:21-30). They cling to religious laws and rules, but he offers salvation for all through the death of His body to come on a cross.
"You are from below; I am from above. You are of this world; I am not of this world. I told you that you would die in your sins; if you do not believe that I am he, you will indeed die in your sins." (John 8:22-23, ESV)
Though the result of Jesus' message was that many would believe in Him, others did not, and thus, he speaks in verses 31-32 to those who've chosen to accept Him.
The King James Version translation of John 8:31-32 says: "Then said Jesus to those Jews which believed on him, If ye continue in my word, then are ye my disciples indeed; And ye shall know the truth, and the truth shall make you free. (John 8:31-32, KJV).
According to this Scripture, I think there is one question we all want to know the answer to: If we believe in Jesus, how does that truly set us free?
What Is Truth in 'The Truth Will Set You Free'?
The word "truth" comes from the word aletheia, meaning what is objective in any matter under consideration or appertaining to God and the duties of man, moral, and religious fact. It can also be translated as subjective truth as personal excellence; that openness of mind free from affection, pretense, simulation, falsehood, deceit. To know the authenticity of Jesus Christ is to not only factually believe but to proclaim faithfully.
As Hebrews 11:1 reminds us, "faith is the substance of things hoped for, the evidence of things not seen" (Hebrews 11:1, KJV). Grasping truth is buying into the Good News of the gospel of Jesus Christ and evaluating that belief through the lens of your heart, mind, and soul. Once we know the truth, we can then allow this truth to set us free.
The Passion Translation of John 8:32 says, "For if you embrace the truth, it will release true freedom into your lives" (John 8:32, TPT). The phrase "make you free" in the KJV is transcribed as "set us free" in the TPT, but both converge to mean "Eleutheroo Humas Eleutheroo." Here, "make," and "free" are derived from Eleutheroo, meaning to make free, and set at liberty from the dominion of sin. Eleutheroo Humas suggests freedom for you, me, and anyone reading the Scriptures that chooses to believe here and now.
What Does the Bible Say about 'The Truth Will Set You Free'?
Psalm 25:5: "Lead me in your truth and teach me, for you are the God of my salvation; for you I wait all the day long."
Proverbs 12:22: "Lying lips are an abomination to the Lord, but those who act faithfully are his delight."
John 14:6: "Jesus said to him, "I am the way, and the truth, and the life. No one comes to the Father except through me.."
John 16:13: "When the Spirit of truth comes, he will guide you into all the truth, for he will not speak on his own authority, but whatever he hears he will speak, and he will declare to you the things that are to come."
1 John 3:18: "Little children, let us not love in word or talk but in deed and in truth."
How Can the Truth Set Us Free?
True disciples of Jesus believe Him when He speaks about who He is as God the Father and Holy Spirit, and the Scriptures. This truth is therefore freely available to all who believe, yet many will still deny Him. Romans 10:5-15 highlights this when Paul says, "For everyone who calls on the name of the Lord will be saved" (Romans 5:13, NLT). Although the truth can set you free, you have the responsibility to believe in your heart the beautiful perfection of the gospel.
So if the truth can set us free, what does that look like?
The truth that Jesus gives us about our lives provides us with the relief from perfection that far too many of us strive to achieve. When Jesus offers us His freedom, it is not ours. Our freedom is limited and faulty, but He is freedom Himself, a holy, blameless, and eternal fact.
Jesus gives us release from the bondage of our past, present, and future failures. 2 Corinthians 5:17 tells us this in that once we've accepted a personal relationship with Jesus Christ, we are a new creation created in Christ Jesus for His eternal purpose and pleasure. Jesus sets us free from the past, sins, and religion, but we are still free to struggle while here on earth. Life is not a destination but a journey to that place of life-long, permanent freedom.
Living in the Truth of the Reality of Christ
As the Passion Translation Commentary adds, truth must be embraced and worked out through this process of spiritual maturity. The Greek word for "truth" is reality, and embracing the reality of Christ will bring freedom. In our daily lives, the truth can set you free one second, minute, hour at a time. Surrender your thoughts, lives, doubts, and questions to Him, and watch Him reveal more and more of Himself to you. Pray, call upon His name, and believe.
Jesus answered, "I am the way, the truth, and the life. No one can come to the Father except through me" (John 14:6, NLT). The best way to be set free is to call upon the Father's name and say, "Lord, I believe; help my unbelief" (Mark 9:24).
Sources:
What does it mean that "the truth will set you free"?
Photo Credit: @rainierridao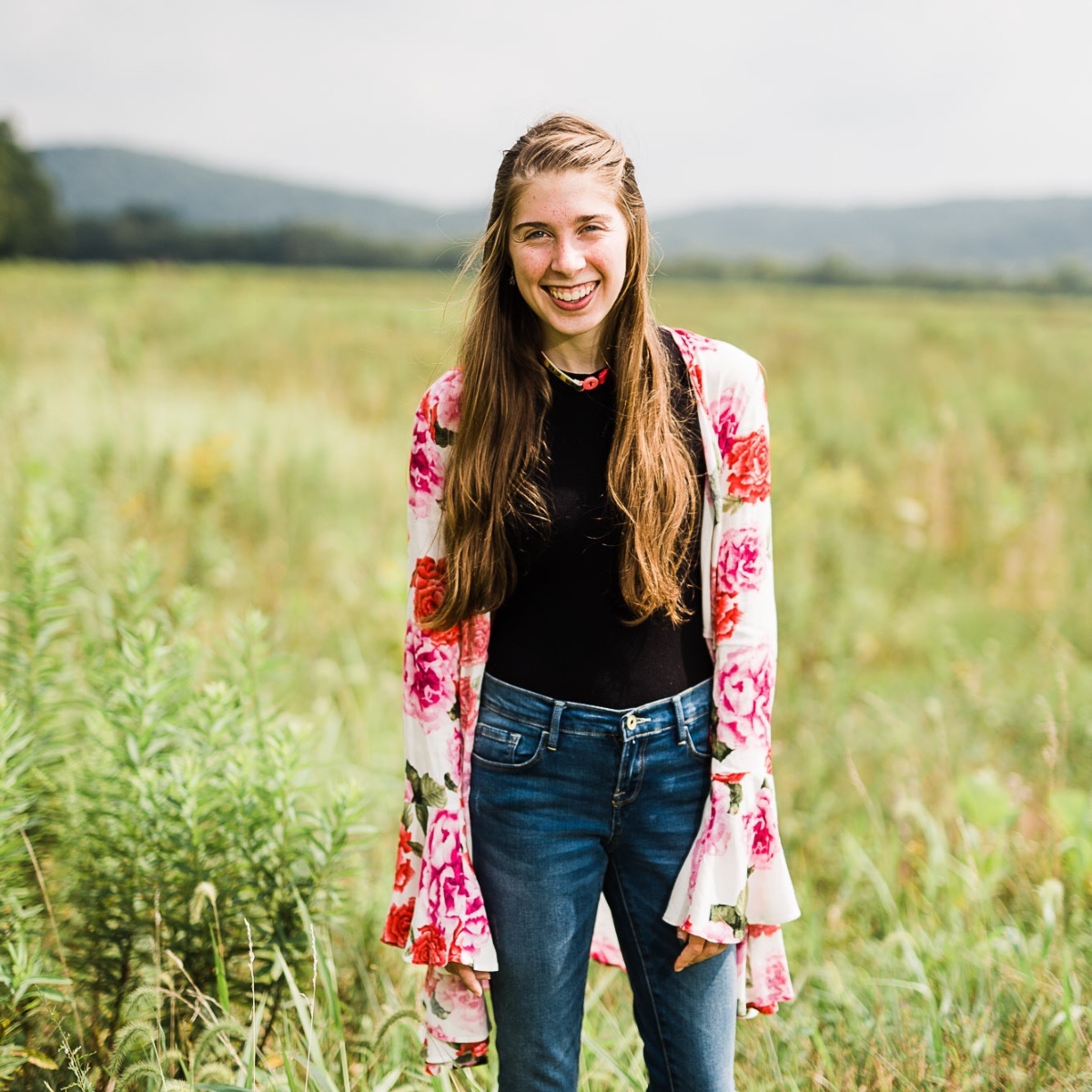 Amber Ginter is a young adult writer that currently works as an English teacher in Chillicothe, Ohio, and has a passionate desire to impact the world for Jesus through her love for writing, aesthetics, health/fitness, and ministry. Amber seeks to proclaim her love for Christ and the Gospel through her writing, aesthetic worship arts, and volunteer roles. She is enrolled in the YWW Author Conservatory to become a full-time author and is a featured writer for Crosswalk, ibelieve, Salem Web Network, The Rebelution, Daughter of Delight, Kallos, Anchored Passion, No Small Life, and Darling Magazine. In the past, she's also contributed to Called Christian Writers, Southern Ohio Today News, Ohio Christian University, and The Circleville Herald. Visit her website at amberginter.com.
---
This article is part of our larger resource library of popular Bible verse phrases and quotes. We want to provide easy to read articles that answer your questions about the meaning, origin, and history of specific verses within Scripture's context. It is our hope that these will help you better understand the meaning and purpose of God's Word in relation to your life today.
This Is the Day the Lord Has Made
Iron Sharpens Iron
Blessed Are the Peacemakers
Faith without Works Is Dead
Be Anxious for Nothing
---
---