Can God Redeem Lost Time?
In our humanity we are bound to experience loss never to be regained. We may not tangibly get the minutes, moments, and days back in which we felt a loss. Even though time is fleeting, our God is full of mercy and abundant grace, and able to fully restore.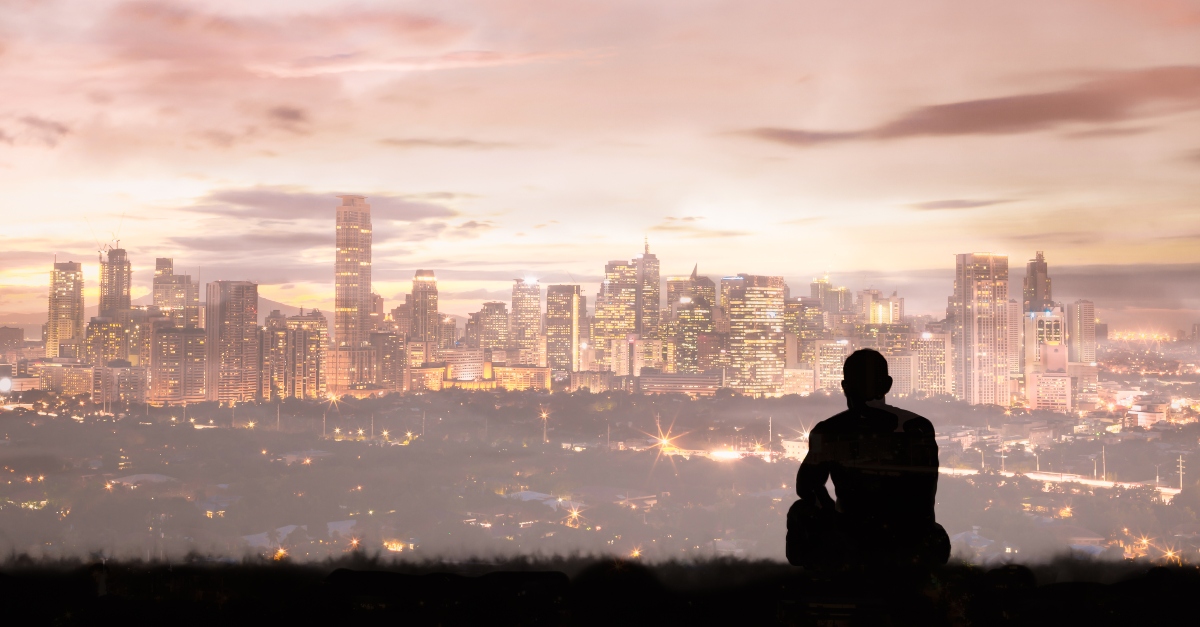 I was only a child when I first felt the weight of time lost. A messy divorce between my parents spiraled into my childhood ending abruptly. Those years lost, and all the gatherings and memories that were supposed to be—I felt jipped.
By the time I entered adulthood I was eager to get married and start my own family. I married my highschool sweetheart and a year later was pregnant with our first child. I had known from the time we were dating my husband would eventually join the military, following in his dad's footsteps. I just didn't expect Air Force life to come knocking when it felt as if our lives were just beginning.
He left for basic training when I was three months pregnant. Set to come home after tech school, just a week before my due date. Maybe I was young and naive, or caught up in the excitement of this new chapter in our lives of starting a family, but I wasn't concerned. "Your first never comes early!" everyone said, including the pregnancy books I had been reading. They were wrong.
I had barely entered my third trimester when continuous contractions landed me in the hospital on bed rest. Despite best efforts and 48 hours on a magnesium drip, I delivered our son at 29 weeks. Not only did my husband miss the birth, but I had a slight fever after the emergency c-section and was unable to see him for over 30 hours. He laid in the NICU, fragile and fighting for his life while I laid in a hospital bed alone.
It was an overwhelming season of lost moments.
Was It Meant to Happen This Way?
Here I was, embarking on this journey of motherhood I had so looked forward to, but nothing unfolded the way I had envisioned. Those first moments, days, weeks, and months of becoming a mom resulted in so much loss. My husband was still several states away completing his training while our son spent seven weeks in the NICU. I missed out on so many "firsts" with him.
I missed out on nighttime feedings.
I missed out on his first bath.
I missed out on his first Halloween when a positive strep test kept me home.
I missed out on holding him when he was so fragile that the IV's and cords that wrapped his tiny limbs were safer than my arms.
I know I am not alone in experiencing the sadness that comes with these junctures. Together, as a country, we are in a significant season of loss. Missing out on things that were supposed to be—lost time. Birth plans tossed to the side as hospitals follow new protocols. Vacations and time with family and friends postponed. So many graduations, weddings, and celebrations alike cancelled as we face this storm. An upheaval of plans made.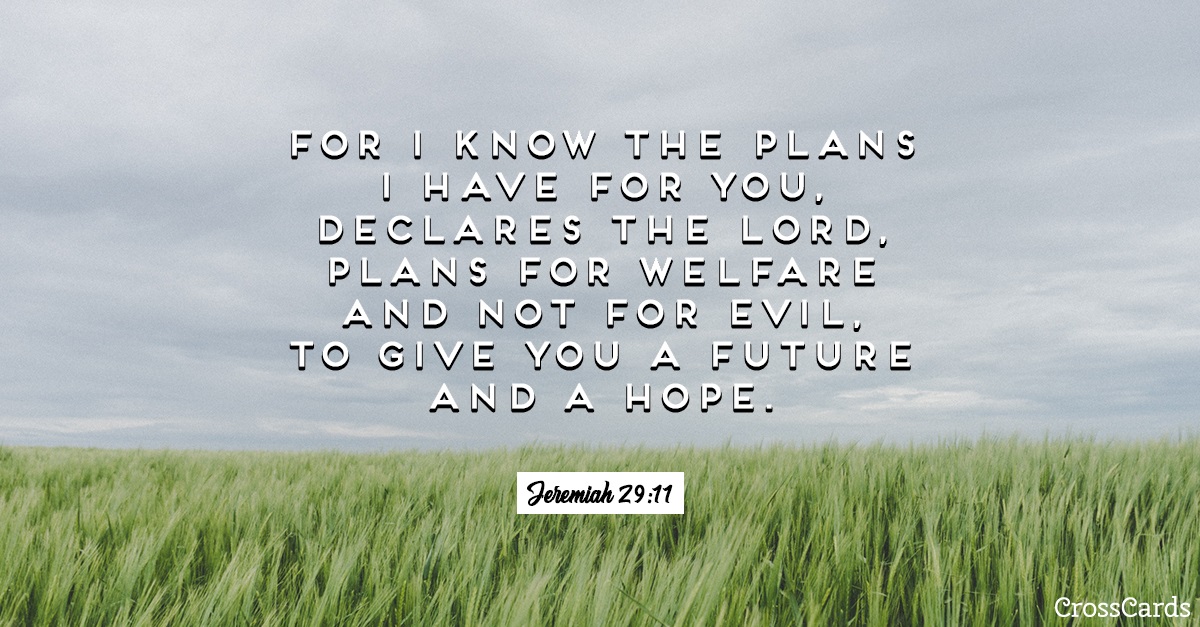 What Happens to the Time That Is Lost?
In the book of Joel, the people and land experienced a locust infestation, drought, and threat of a great army.
"I will restore to you the years that the swarming locust has eaten, the hopper, the destroyer, and the cutter, my great army, which I sent among you." (Joel 2:25)
In our humanity we are bound to experience loss never to be regained. We may not tangibly get the minutes, moments, and days back in which we felt a loss. Even though time is fleeting, our God is full of mercy and abundant grace, and able to fully restore.
"For I know the plans I have for you, declares the Lord, plans for welfare and not for evil, to give you a future and a hope." (Jeremiah 29:11)
When time is lost, this truth remains: God has a plan for us. Sometimes the seasons that feel like a walk in the wilderness are the ones where we grow the most, reminding us to rest in the one who is leading us through that desert.
"For I consider that the sufferings of this present time are not worth comparing with the glory that is to be revealed to us. For the creation waits with eager longing for the revealing of the sons of God. For the creation was subjected to futility, not willingly, but because of him who subjected it, in hope that the creation itself will be set free from its bondage to corruption and obtain the freedom of the glory of the children of God. For we know that the whole creation has been groaning together in the pains of childbirth until now. And not only the creation, but we ourselves, who have the firstfruits of the Spirit, groan inwardly as we wait eagerly for adoption as sons, the redemption of our bodies. For in this hope we were saved. Now hope that is seen is not hope. For who hopes for what he sees? But if we hope for what we do not see, we wait for it with patience." (Romans 8:18-25)
As Christians our ultimate glory will be so breathtaking that the sufferings and any lost time we experience will be insignificant in comparison.
I won't necessarily get back those years from my childhood, or those first moments with my son. You may not get back the years a broken relationship suffered. Or the time it took to climb the ladder at the job you lost. You may not get back the prom you missed. Or the conference you had been looking forward to all year that was cancelled.
In these times, let us remember the assurance of hope we have as believers. Our God restores and redeems. One day everything that seems like a desolate wilderness will be turned into the likes of the Garden of Eden. There are many precious things to look forward to when we experience seasons of lost time.
A Prayer for Those Experiencing Lost Time
Dear God,
When we experience time lost we feel as if we are missing out. It's hard for things to unfold differently than the way we thought they were supposed to be. Even though we know we live in a fallen world, we feel unprepared and caught off guard in circumstances such as these. Help us to grow in our relationship with you and learn to lean on you more through such trials.
Sometimes the purpose of trauma is to know your presence more. Help us to remember how merciful you are. You are a covenant-keeping God and a God who will restore and redeem. We may not see that on this side of Heaven Lord, but one day we will.
One day seasons that feel like a desolate wilderness will be restored and renewed like a garden. Our ultimate glory will be astonishing in comparison to the sufferings we experience right now. Help us to be there for others in their seasons of loss, to share this truth they may not yet know. May we be faithful servants in all seasons of life.
Amen
Photo Credit: © Getty Images/kieferpix

---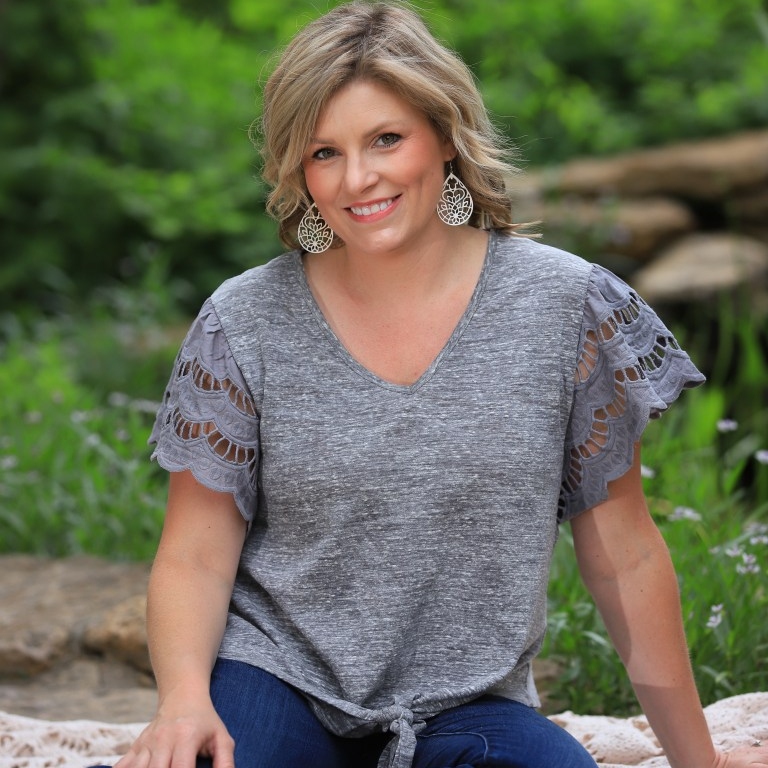 Sarah Nichols is a writer who loves to encourage women by sharing hope-filled stories that point others to Jesus. She lives in Kansas City, MO with her high school sweetheart and their three kids. You can find more from Sarah at her blog sarahnicholswrites.com and on Instagram @sarahnicholswrites.
---
Want more interaction with the women of iBelieve? Join our fans, writers, and editors at the iBelieve Facebook group, Together in Faith, for more videos, stories, testimonies, prayers and more. Visit here to join the community!
Comments