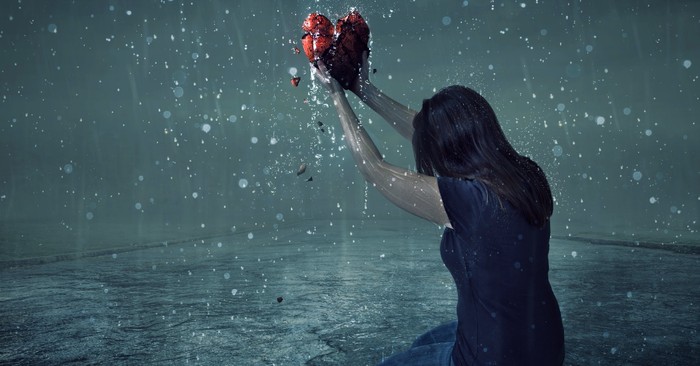 No matter what caused our hearts to break, we can trust God. He will help us break free of the things, feelings, and memories stemming from brokenness. He wants us whole in Him. He is there in our midst fighting to heal our hearts!
Brought to you by
I wanted so badly to erase and eradicate this moment from my children's lives. They were heartbroken and I felt so useless and helpless as I gathered them into my arms — as if holding them tight might pull away some of the pain.
We all knew this moment was coming. Grandpa had been fighting cancer for years. But then he got sick and was hospitalized for nine days. When his medical team realized, he wasn't going to get better — they sent him home with a death sentence.
For 60 hours, we helped him be as comfortable as possible, and then one morning, he passed from this side of heaven to the next.
The term "broken heart" is so widely used in our culture, that it sounds romantic but those who have walked the road of healing from a broken heart beg to differ.
Why? A broken heart floods your soul with immense pain and grief. It's as if your heart was ripped out of your body with a spoon. A tub of Ben & Jerry's isn't a Band-Aid that can heal this wound.
There are so many things that can break our hearts. Charles Spurgeon puts it this way: "There are many sorts of broken hearts, and Christ is good at healing them all."
So, what can break your heart? The death of a loved one. A job can break your heart. The end of a friendship. A church situation can break your heart. The realization that life is unfair.
Being helpless can break your heart. A phone call confirming you've miscarried. Being bullied will definitely bruise your heart. A dream unrealized or ending.
Your spouse walking out forever. This can definitely break your heart.
As much as I would love to put all three of my children's hearts in bubble wrap, I can't. It would be a disservice to them and to how God works on a broken heart.
At some point, our hearts will encounter a situation that causes us to fall to our knees. Everyone has felt the agony of a broken heart. It is excruciating; sometimes the journey is long-lasting, and it paints every area of your life.
The realization is this: Our hearts will break — time and time and time again — over the course of our lives on this earth. Life is messy, chaotic, beautiful, and hard.
When you love someone or something enough to build an intimate relationship, the depth of your soul is exposed and woven into the fabric of, "us."
God created us this way. But when a heart breaks, it feels like nothing will ever heal it, but God can. Most often, God works His best healing and transformation when we have broken hearts.
God Knows Your Heart Needs Healing
One truth I often tell my kids is that God was already putting a plan together to heal our broken hearts. He sent Jesus to step in and die for us. Our lives would be totally broken had God not sent Jesus to take our place on the cross.
Our lives would totally be broken if Jesus had not put His own life on the line and took our own place for our sins. Our lives would never be good if Jesus had not done that.
Jesus came to heal all kinds of brokenness. He heals attitudes, bodies, corrupted hearts, marriages, relationships, and the list goes on.
This is the one reassurance and promise we have: Jesus came to bind up our wounds. Psalm 147:3 comes to mind: "He heals the brokenhearted and bandages their wounds."
Some say we feel closest to God when we are standing in awe of His creation on a mountaintop at sunrise, watching the crashing waves, seeing the sunset in the middle of the ocean or holding a squirmy newborn baby, or when a favorite couple of yours says, "I do." Or when God meets the desires of our hearts through our spouse.
I beg to differ. I tell my kids often these are amazing "soul moments" when our hearts expand volumes in our love for God, but I honestly believe we are closest to God when we're standing in the aftermath of our hearts shattered into pieces like broken glass.
C. S. Lewis said after his wife died that he could hear the door closing and the lock being double-bolted. We sit in these moments when it feels like we can't take another breath as we whisper like the authors of Psalms "Where are you, God? Do not be so far from me. How long will you hold back from helping me?" But the Bible tells us, God is there in the midst of our grief and heartache.
Jesus said, "Blessed are those who mourn for they shall be comforted." Psalm 147:3 says, "He heals the brokenhearted, and bind up their wounds." And Psalm 51, the most honest confession ends with these words, "You will not despise this broken and crushed heart."
These scriptures promise us that even when we feel alone in our brokenness, we're not alone at all. We also know Jesus was a man of sorrows, well acquainted with grief. God is always with those who are hurting, and He sees their broken hearts.
Five Verses to Cling to When Your Heart Is Breaking
If you feel like you're walking on broken glass, you aren't alone, and God won't leave you this way. Most often, healing is a process that He uses to teach us more about Him and about ourselves.
This process weeds out sin, feelings of rejection, hurt, abandonment, and pain as He renews our hearts and minds in Him. He holds us as we grieve.
1. Romans 12:2. The holy spirit reminds you how God sees you as we meditate on these words:
Do not conform to the pattern of this world, but be transformed by the renewing of your mind. Then you will be able to test and approve what God's will is — his good, pleasing and perfect will (Romans 12:2).
Renewing our minds on His Word helps us remember He is with us and He is for us. It reminds us what the enemy tried to use to destroy us, God is using it for our good — and there is good coming from these circumstances.
At the same time, He reminds us that He will wipe away all tears, there will be no more death, mourning, crying, or pain (Revelations 21:4).
2. 2 Corinthians 4:8-10. Despite the adversity and sorrow, we have the promise of peace knowing God will take all the pain and heartache we are going through to use it to glorify Him. He is our refuge and strength. He is there in our midst fighting to heal our hearts!
We are hard pressed on every side, but not crushed, perplexed, but not in despair; persecuted, but not abandoned; struck down, but not destroyed. We always carry around in our body the death of Jesus, so that the life of Jesus may also be revealed in our body (2 Corinthians 4:8-10).
3. Psalm 71:20. Regardless of the troubles and despair, God has something better planned for you. He will use the bitterness and troubles to restore your life into something so much better than you could've imagined.
Though suffering is never a small thing, God is always greater, and this Psalm is a promise nothing can touch you except what has been carefully filtered through His fingers. Whatever heartache He allows, it's because He has a purpose and a plan.
Though you have made me see troubles, many and bitter, you will restore my life again; from the depths of the earth you will again bring me up (Psalm 71:20).
4. Isaiah 41:10. God promises to lend His strength and love when we're feeling threadbare. He also reminds us we will face heartache, but we won't be alone. No matter how "bad" things may seem, He is holding us.
You do not have to hold on to the hurt because He is holding you up in His hands. No matter how hard it may feel to journey through the healing of your heart, there will come a day that you will get through your hurt.
"So do not fear, for I am with you; do not be dismayed, for I am your God. I will strengthen you, I will help you; I will uphold you with my righteous hand" (Isaiah 41:10).
5. Proverbs 19:21. We know God has plans and a purpose for our lives and our pain. We also know He intends to use it for our good. We can cling to this verse and Him to plant hope in our hearts.
No matter what caused our hearts to break, we can trust God. He will help us break free of the things, feelings, and memories stemming from brokenness. He wants us whole in Him.
While this moment may be an ending for you — it's the beginning for God. A new beginning to receive His love, to truly love yourself, and then to love those around you through what He has done in your life.
Many are the plans in the mind of a man, but it is the purpose of the Lord that will stand (Proverbs 19:21).
For further reading:
What Did Jesus Mean by 'Let Not Your Hearts be Troubled'?
15 Uplifting Verses for a Broken Heart for When You Can't Seem to Heal
Why Did God Withhold from His Most Faithful in the Bible?
What Is the Significance of 'Jesus Wept' in the Face of Death?
5 Encouraging Verses for When You Experience Grief
Photo Credit: ©iStock/Getty Images Plus/kevron2001
---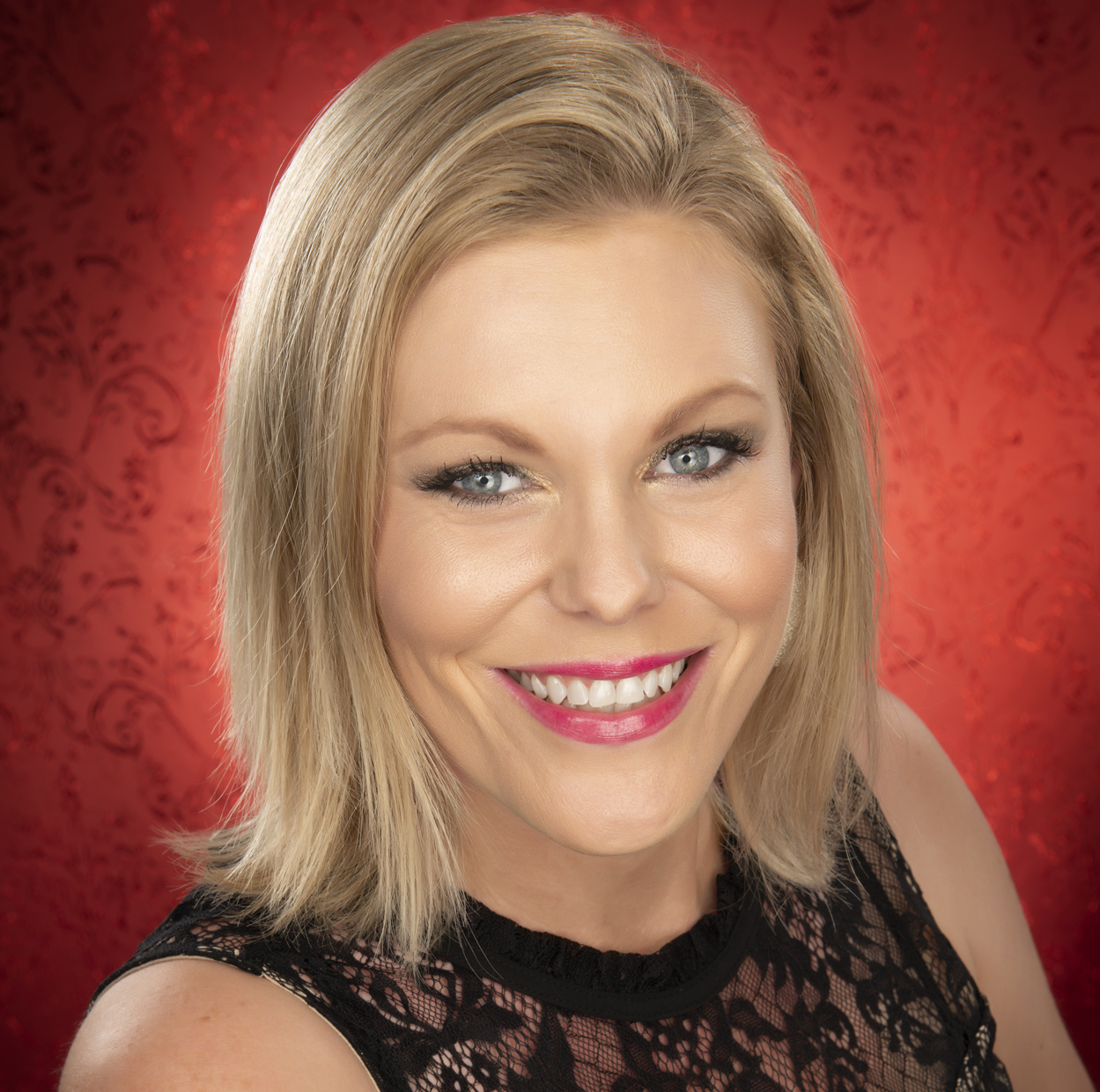 Heather Riggleman is a believer, wife, mom, author, social media consultant, and full-time writer. She lives in Minden, Nebraska with her kids, high school sweetheart, and three cats who are her entourage around the homestead. She is a former award-winning journalist with over 2,000 articles published. She is full of grace and grit, raw honesty, and truly believes tacos can solve just about any situation. You can find her on GodUpdates, iBelieve, Crosswalk, Hello Darling, Focus On The Family, and in Brio Magazine. Connect with her at www.HeatherRiggleman.com or on Facebook.
LISTEN: Who Is God?
The views and opinions expressed in this podcast are those of the speakers and do not necessarily reflect the views or positions of Salem Web Network and Salem Media Group.
WATCH: If Jesus Loves Me, Why Does He Allow Bad Things to Happen?
Jesus' presence is everywhere, but waiting is still part of prayer. Read more here.
Stock Footage & Music Courtesy of Soundstripe.com Thumbnail by Getty Images
This article originally appeared on Christianity.com. For more faith-building resources, visit Christianity.com.
---
---