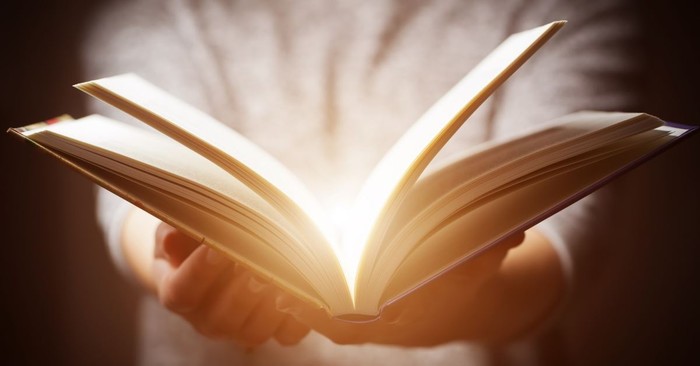 We're in a battle in this world. We may not see it; we might forget it's there. But the enemy would love nothing more than to fill our minds with fear and defeat. We don't have to let him win.
If you're a believer who is living like salt and light in a dark world, you won't go for long without encountering obstacles and attacks. God reminds us in His word to stay aware of Satan's schemes, to live alert in this world, and to stay close to Him.
He arms us with the sword, the Word of God, to stand against the enemy's lies. He equips us with strength, wisdom, and discernment through His own Spirit to stay strong in the battle. He invites us to spend time in His presence, through prayer and worship, pressing in to know Him more.
We never have to wrestle through on our own; God covers and surrounds us in His care. Every force of darkness will be brought down under His command.
Don't be afraid. Be confident to stand in His truth, no matter how difficult the spiritual battles may be. Know beyond a doubt, that God is mightily at work on your behalf even now.
In the following seven passages from the Bible, we are reminded that spiritual forces are still battling against God's truth and light, even today. And just as He fought on behalf of His people then, He does still today.
Photo Credit: GettyImages/NiseriN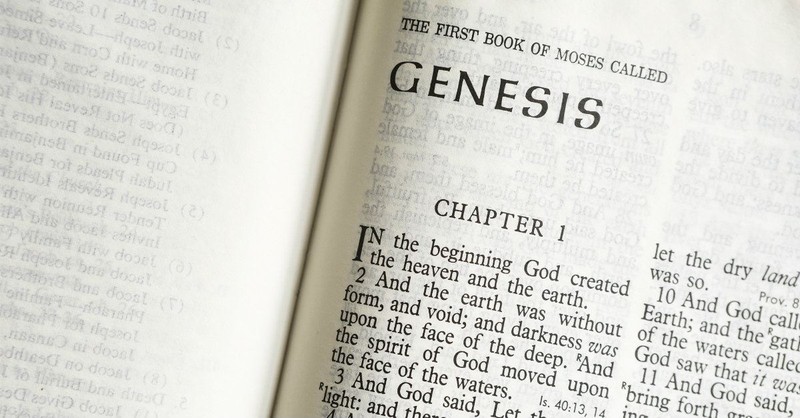 From the beginning of time, Satan has waged war against us.
"Now the serpent was more crafty than any of the wild animals the Lord God had made. He said to the woman, 'Did God really say, 'You must not eat from any tree in the garden?'" (Genesis 3:1)
The enemy has sought to destroy our lives since the beginning of creation. He has devised his evil plans and incited fear, disunity, and division. You can be assured, even today, he is set on bringing down every relationship we hold dear, lead us astray, and cause us to doubt God's very words.
He wants nothing less than to completely take us out. Adam and Eve's story should be a constant reminder of how much we need God every moment of every day. We must stay aware and be vigilant against Satan's attack on our lives, marriages, children, and the future that God has planned for us.
When Adam and Eve chose to turn away from God's commands, sin entered the world. And Satan has not stopped. He is craftier today than ever before. The times have changed, but his ways have not. May God help us to remain submitted to His word, resist the enemy's schemes, and remember that the only control Satan has over us is what we choose to give him.
Our hope: "Submit yourselves, then, to God. Resist the devil, and he will flee from you." (James 4:7)
Photo Credit: ThinkstockPhotos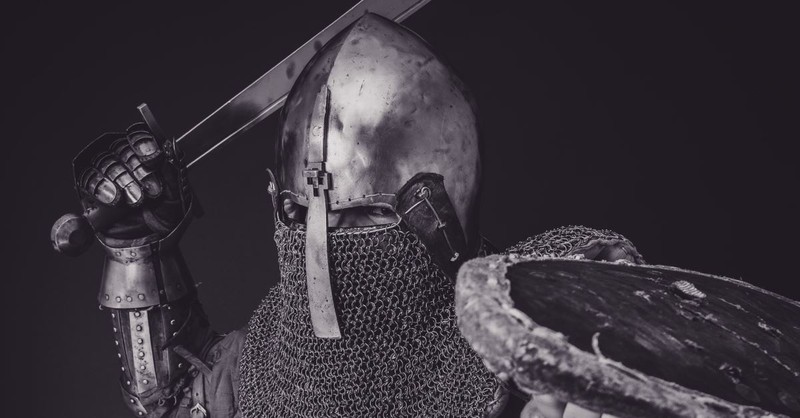 God reminds us to put on His armor and stand strong.
"Put on the full armor of God, so that you can take your stand against the devil's schemes. For our struggle is not against flesh and blood, but against the rulers, against the authorities, against the powers of this dark world and against the spiritual forces of evil in the heavenly realms. Therefore put on the full armor of God, so that when the day of evil comes, you may be able to stand your ground, and after you have done everything, to stand. Stand firm then, with the belt of truth buckled around your waist, with the breastplate of righteousness in place, and with your feet fitted with the readiness that comes from the gospel of peace. In addition to all this, take up the shield of faith, with which you can extinguish all the flaming arrows of the evil one. Take the helmet of salvation and the sword of the Spirit, which is the word of God." (Ephesians 6:11-17)
Many of us have heard and read these verses over the years. We believe in the importance of being prepared for spiritual battle, knowing that none of us are immune to the enemy's attacks.
But what's interesting to note is that these verses were written by Paul while he sat chained in prison. These are the powerful, anointed words of God, who helps us to see beyond our current situation into the truth that sets us free. Though Paul was imprisoned, truth says this: the enemy we face, no matter how cruel and vicious his schemes, can never chain our spirits that have been set free by Christ.
Paul was not silenced by the attacks from dark forces. Neither should we be today. The armor of God is a powerful force, protecting us from head to toe. We are secured by the very one who sets us free from chains, sin, and death.
Our hope: "No weapon that is formed against you will prosper…" (Isaiah 54:17)
Photo Credit: Unsplash/henry-hustava-knight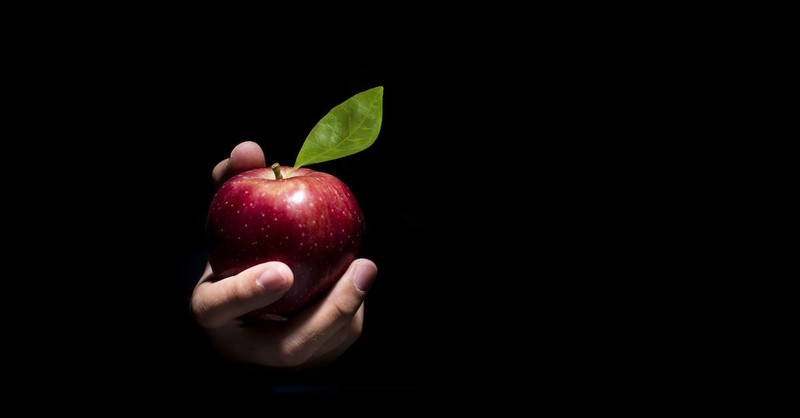 Jesus understands the temptations we face daily.
"Then Jesus was led by the Spirit into the desert to be tempted by the devil…" (Matthew 4:1-11)
Jesus Himself faced the devil's temptation in the wilderness. He was fasting, hungry, physically weakened, and tired. And, of course, the enemy jumped on that time to bring temptations to a greater degree than ever.
One slip-up is all he was looking for. One wrong move. One "yes" to sin. But Jesus stood strong and resisted his attacks—every single one. He spoke God's word out loud, He held fast to truth and stepped over Satan's vicious lies. And He leads us to do the same today. Don't be caught unaware. When you start sensing strong pulls away from God's truth, you can know who is at the bottom of it all.
Our hope: "No temptation has overtaken you except what is common to mankind. And God is faithful; he will not let you be tempted beyond what you can bear. But when you are tempted, he will also provide a way out so that you can endure it." (1 Corinthians 10:13)
Photo Credit: Thinkstock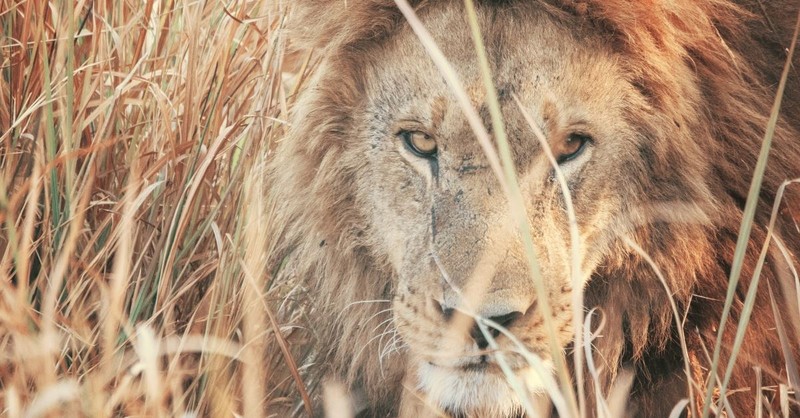 The devil is a roaring lion seeking to devour us, but God's protection is real.
"So the king gave the order, and they brought Daniel and threw him into the lions' den. The king said to Daniel, 'May your God, whom you serve continually, rescue you!'" (Daniel 6:16)
Daniel faced real and hungry lions in the lion's den. His attackers thought he'd be gone by morning, but God intervened and sent His angle who shut the lion's mouths (Daniel 6:22).
Be assured: God is still shutting mouths today. If you're facing attacks and feel your life has been threatened, remember our God is a miracle worker. The Bible reminds us that our times are in His hands. We can be confident that He knows every day we will live on earth, and He will keep us safely in His care until He calls us home to heaven. There's no reason to fear. Stand strong through prayer and His word.
Our hope: "Be self-controlled and alert. Your enemy the devil prowls around like a roaring lion looking for someone to devour. Resist him, standing firm in the faith..." (1 Peter 5:8-9)
Photo Credit: Unsplash/tobias-adam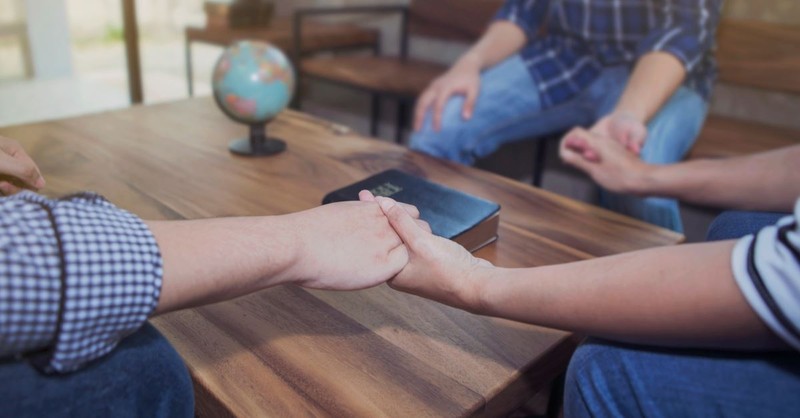 Jesus prays on our behalf and will use our battles to encourage others in the faith.
"Simon, Simon, behold, Satan demanded to have you, that he might sift you like wheat, but I have prayed for you that your faith may not fail. And when you have turned again, strengthen your brothers." (Luke 22:31-32)
Just moments after Peter had declared his allegiance to Christ, these words were spoken. Jesus knew the spiritual attack that would come his friend's way, and He was already preparing him for battle. He reminded Peter that His prayers were covering him and that, even in his failures, God still had a great purpose in store for him.
I don't know anyone who hasn't faced huge battles and felt the failure of defeat with temptation and sin in this life. We've all known this journey, yet, God still has a plan to use our failures for good—to strengthen others in the fight. Praise God, He offers us so much grace and forgiveness, even in the seasons we feel like we've blown it. His mercies are new every morning; great is His faithfulness.
Our hope: "Therefore, there is now no condemnation for those who are in Christ Jesus." (Romans 8:1)
Photo Credit: GettyImages/freedom007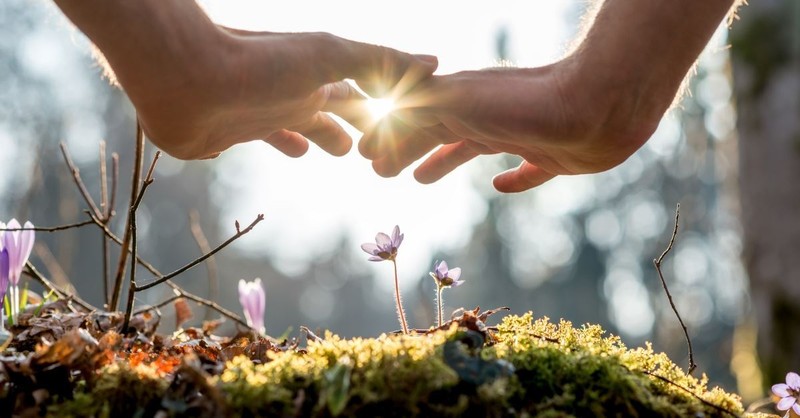 God understands our weaknesses and covers us like a shield.
"'Don't be afraid,' the prophet answered. 'Those who are with us are more than those what are with them.' And Elisha prayed, 'Open his eyes, Lord, so that he may see.' Then the Lord opened the servant's eyes, and he looked and saw the hills full of horses and chariots of fire all around Elisha. As the enemy came down toward him, Elisha prayed to the Lord, 'Strike this army with blindness.' So he struck them with blindness, as Elisha had asked." (2 Kings 6:16-18)
This story of Elisha and the Israelites once again reminds us of God's sovereign care of His people. When Elisha's servant noticed that the enemy had surrounded their city with horses, chariots, and strong forces, he was afraid and didn't know how they'd survive. But when Elisha prayed that God would open his eyes, he immediately saw the hills all around full of spiritual forces waiting to defend their people. God is always doing so much more than we can fully see.
May He open our eyes so that we can recognize His powerful work on our behalf. Though we may feel outnumbered in the spiritual battle we're facing, God's presence with us is mighty. And He and His angel armies fight for us, even when we're unaware.
Our hope: "He who dwells in the shelter of the Most High will rest in the shadow of the Almighty. I will say of the Lord, 'He is my refuge and my fortress, my God, in whom I trust.' Surely he will save you from the fowler's snare and from the deadly pestilence. He will cover you with his feathers, and under his wings you will find refuge; his faithfulness will be your shield and rampart." (Psalm 91:1-4)
Photo Credit: GettyImages/Gajus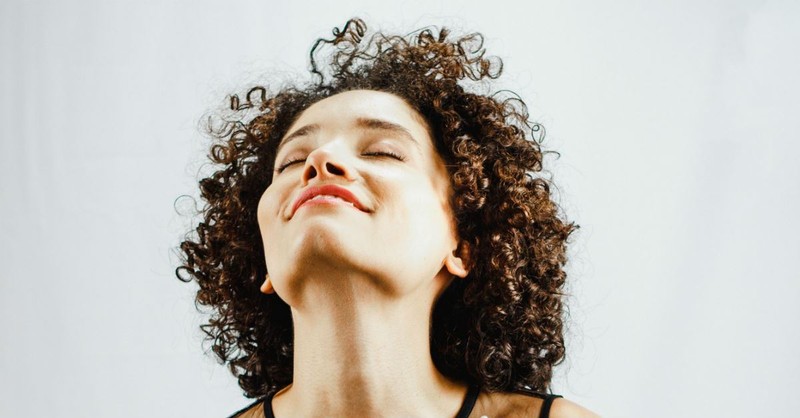 God is ultimately in control and will use our trials for good.
"'Does Job fear God for nothing?' Satan replied. 'Have you not put a hedge around him and his household and everything he has? You have blessed the work of his hands, so that his flocks and herd are spread throughout the land. But stretch out your hand and strike everything he has, and he will surely curse you to your face.' The Lord said to Satan, 'Very well, then, everything he has in in your hands, but on the man himself do not lay a finger.' Then Satan went out from the presence of the Lord." (Job 1:9-12)
Satan will often bring his ruthless attacks against believers. It may seem to come out of nowhere—one thing after another. It's hard to even see straight. You feel like your life is suddenly spinning out of control.
Job's life is an example to us of what this may be like (Job 1-2). And as we know from the book of Job, this righteous man stood strong. Though it seemed he was losing everything dear to him, he knew that God held him through every loss and hardship.
God will never allow the enemy to have full control; Satan doesn't have the final say over our lives. We will face battles in this world, but we can trust in our Mighty God to be our shelter through it all.
Our hope: "But he knows the way that I take; when he has tested me, I will come forth as gold." (Job 23:10)
Be encouraged, my friends who are facing hard battles. God knows your way and He has a plan. He's leading you through the darkest times, building strength, deeper perseverance, character, and faith. He will never waste these painful times but promises to turn them around for good. Trust Him in this season. He is always with you and He fights for you today.
---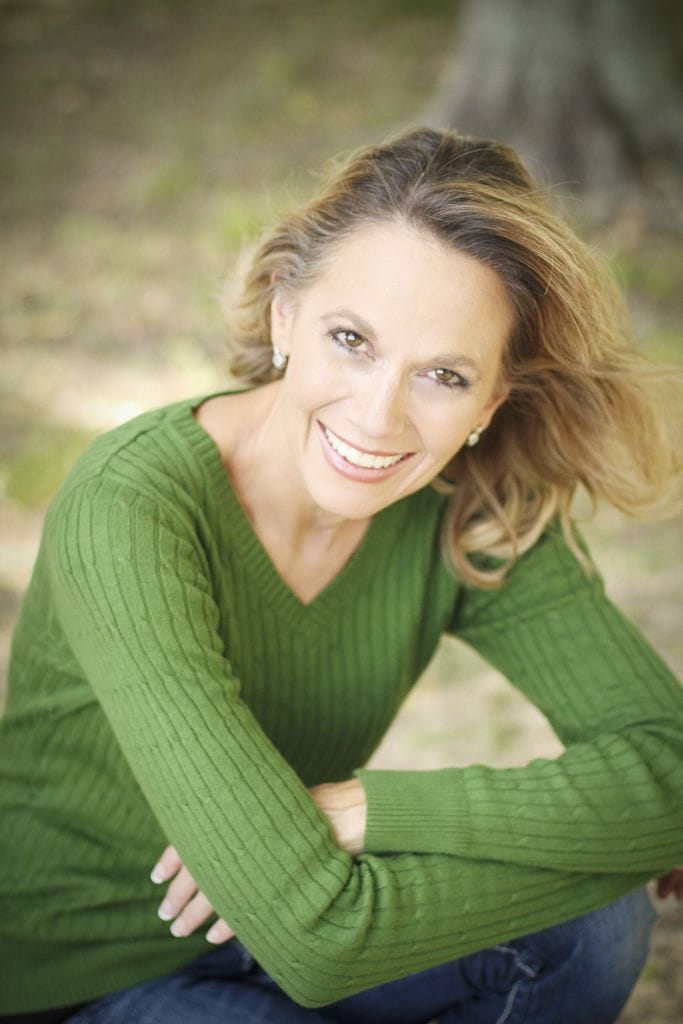 Debbie McDaniel is a writer, pastor's wife, mom to three amazing kids (and a lot of pets). Join her each morning on Fresh Day Ahead's Facebook page, for daily encouragement in living strong, free, hope-filled lives. Find her also on Twitter and at her blog www.debbiemcdaniel.com.
Photo Credit: Unsplash/matheus-ferrero
Originally published Monday, 10 June 2019.
---
---