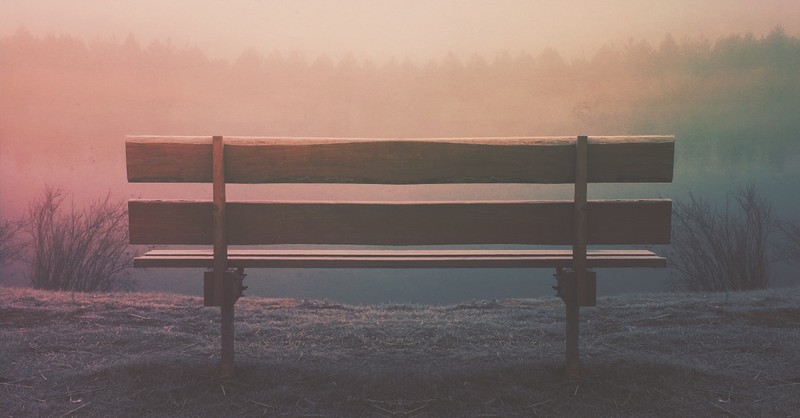 10 Verses and Prayers for Patience That Lead to a Better Life
Compiled & Edited by iBelieve Staff

Editorial
If you desire to grow in the practice of patience that leads to a life of joy in the Lord, here are 10 verse and prayers for you to rest in.
Be patient Bible verses .... Patience. We know we need more of this virtue in our lives, but few of us are eager to experience the sanctifying work that God uses to form patience in us. The days of our lives can be full of waiting and the testing of our patience and emotional limits.
And yet, even though it goes against everything culture tells us, that we can have what we want whenever we want, God in His Word shows us again and again that the things truly worth having only come with a patient and humble heart, one that is willing to wait on the Lord, and bears all things that don't go according to our plans, because God is good and worthy of our trust.
Need some "be patient" Bible verses and prayers? If you desire to grow in the practice of patience that leads to a life of joy in the Lord, here are 10 Bible verses and prayers for learning how to be patient.
Photo Credit: © Unsplash/Aaron Burden
10 Be Patient Bible Verses and Prayers
A Prayer for Patient Love
1 Corinthians 13:4 – Love is patient, love is kind. It does not envy, it does not boast, it is not proud.
Dear Lord,
You say in your Word that love is patient. Help us God to grow in the love you desire for us to have for one another — a love that bears all things, bearing with one another patiently, just as others bear with us when we struggle to do things right the first time. Help us to learn how sweet it is to give and receive such patience, and experience the fruit of it.
In Jesus' Name,
Amen
A Prayer for Waiting on the Lord
Isaiah 40:31 – but those who hope in the Lord will renew their strength. They will soar on wings like eagles; they will run and not grow weary, they will walk and not be faint.
Dear Lord,
Where would we be without your strength? We would be burnt out, worn out, weary and broken. But instead, we have hope for the future, because you promise strength to those who wait on you. Help us learn to wait on you, and not run forward in our own will and limited strength. Lead us, with your grace, to soar.
In Jesus' Name,
Amen
A Prayer for Bearing with One Another
Ephesians 4:2 – Be completely humble and gentle; be patient, bearing with one another in love.
Dear Lord,
Teach us humility, Father. Instruct us in the way of Jesus, who did not consider equality with God something to be grasped, but came in the form of a servant. Such knowledge is too wonderful to comprehend! Nonetheless, let us be formed by your vision of humility for our hearts, so that true patience can find a home in us.
In Jesus' Name,
Amen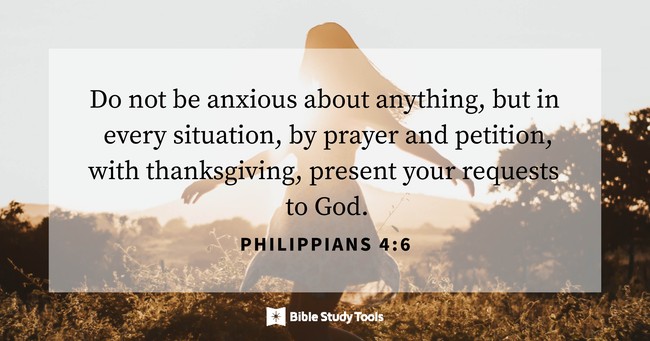 A Prayer for Freedom from Anxiety
Philippians 4:6 – Do not be anxious about anything, but in every situation, by prayer and petition, with thanksgiving, present your requests to God.
Dear Lord,
Anxiety so often steals our peace, Father. The world offers us so many reasons to be afraid and overwhelmed. But you, God, tell us that you are so much greater than the causes for our anxiety. Give us patience, Father, so that our peace and confidence may be found in you. Lead us in our prayers to thanksgiving. May we turn to you first and foremost, and trust you with the desires of our hearts.
In Jesus' Name,
Amen
A Prayer for Patience in Affliction
Romans 12:12-13 – Be joyful in hope, patient in affliction, faithful in prayer. Share with the Lord's people who are in need. Practice hospitality.
Dear Lord,
It is one thing to wait patiently for good things to come to pass. It is another thing to wait patiently to be relieved of suffering. Help us, Father, in our affliction, to know that you are with us. Fill us with your presence, and shape us by the suffering we experience so that we might better reflect your Son. As we wait for you, God, give us joy in what we hope for, perseverance in prayer, and generous and tender hearts to those around us, both high and low, rich and poor, friend and stranger. Help us wait for you to move while we actively serve others.
In Jesus' Name,
Amen
A Prayer for Perseverance in Good Works
Galatians 6:9 – Let us not become weary in doing good, for at the proper time we will reap a harvest if we do not give up.
Dear Lord,
It is so easy to become discouraged when things don't go our way, even when we try to do good, to treat others with kindness, to think of others before ourselves. Father, help us not to become cynical or beat down when the fruit we long to see seems to wither on the vine. Give us patience with the hard days, and perseverance in doing what pleases you, so that one day we might rejoice in the harvest you bring.
In Jesus' Name,
Amen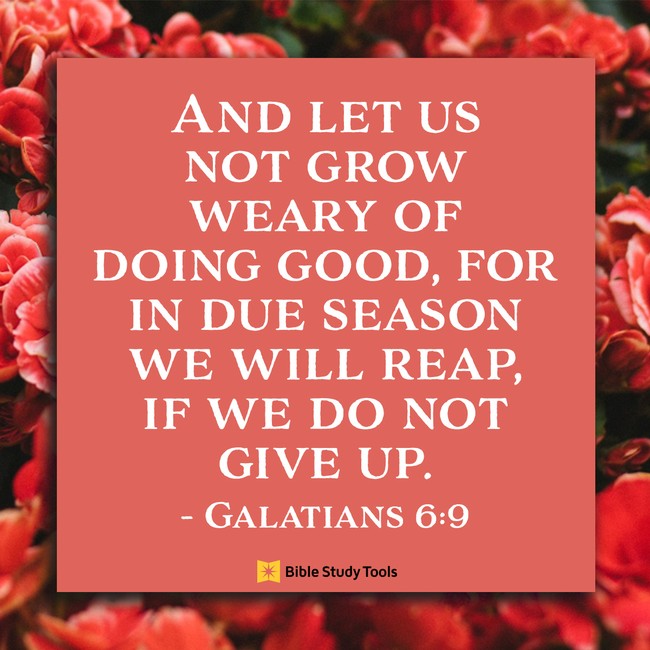 A Prayer for Being Still
Psalm 37:7-9 – Be still before the Lord and wait patiently for him; do not fret when people succeed in their ways, when they carry out their wicked schemes. Refrain from anger and turn from wrath; do not fret—it leads only to evil. For those who are evil will be destroyed, but those who hope in the Lord will inherit the land.
Dear Lord,
Help us to keep our eyes on you, God. Teach us what it means to be still. Meet us in those quiet moments, when we're tempted to fill it with words or activity, when we feel we haven't accomplished enough. Keep us safe from the trap of comparison. Help us believe that we are enough as we are and that you are our portion. You are all we truly need. Help us to find our peace in you, as we wait patiently for you.
In Jesus' Name,
Amen
A Prayer for Trust in God's Timing
Psalm 27:14 – Wait for the Lord; be strong and take heart and wait for the Lord.
Dear Lord,
The urgency of life tempts me to find confidence and security in things other than you. When I can see or hear or feel you, I rush to what is familiar, even if it's a shadow of your presence. Help me to grow in patience so that my heart might be truly strengthened and encouraged by your mighty hand. I want to trust you, God. I will trust you.
In Jesus' Name,
Amen
A Prayer for Finding the Path of Life
Psalm 25:4-5 – Show me your ways, Lord, teach me your paths. Guide me in your truth and teach me, for you are God my Savior, and my hope is in you all day long.
Dear Lord,
I need you to guide me into what is true and good. I do not know the way. Teach me to be still, to wait on you. Deliver me from the anxiety that tells me to run ahead, to get to somewhere safe. Remind my mind and heart that you are the path of life. I will wait all day long just to see you point the way. Spring new hope in me, and give me patience.
In Jesus' Name,
Amen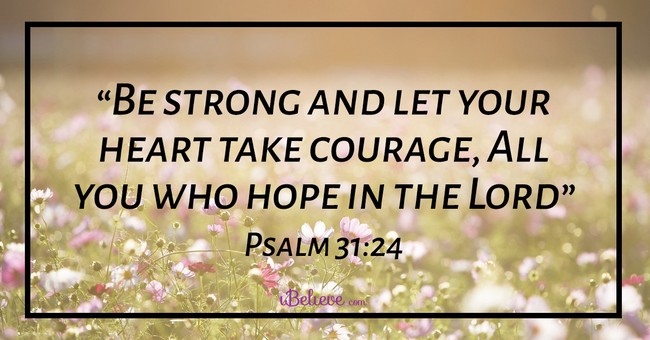 Be Patient Bible Verses on Trust in God's Timing
Proverbs 3:5-6 – "Trust in the Lord with all your heart and lean not on your own understanding; in all your ways submit to him, and he will make your paths straight."
Psalm 9:10 – "Those who know your name trust in you, for you, Lord, have never forsaken those who seek you."
Romans 15:13 – "May the God of hope fill you with all joy and peace as you trust in him, so that you may overflow with hope by the power of the Holy Spirit."
Psalm 46:10 – "He says, 'Be still, and know that I am God; I will be exalted among the nations, I will be exalted in the earth.'"
Ecclesiastes 8:8 – "The end of something is better than its beginning. Patience is better than pride."
2 Peter 3:8 – "But do not forget this one thing, dear friends: With the Lord a day is like a thousand years, and a thousand years are like a day."
2 Chronicles 15:7 – "But as for you, be strong and do not give up, for your work will be rewarded."
Hebrews 10:36 – "You need to persevere so that when you have done the will of God, you will receive what he has promised."
Romans 8:25 – "But if we hope for what we do not see, we wait for it with patience."
Psalm 40:1 – "I waited patiently for the Lord; he inclined to me and heard my cry."
Further Reading
Be Patient Bible Verses - Scriptures on Patience and Trusting God
Bible Verses for Patience: Calming Scriptures
Photo credit: © Unsplash/Aaron Burden
---
Want more interaction with the women of iBelieve? Join our fans, writers, and editors at the iBelieve Facebook group, Together in Faith, for more videos, stories, testimonies, prayers and more. Visit here to join the community!
Comments
---
---