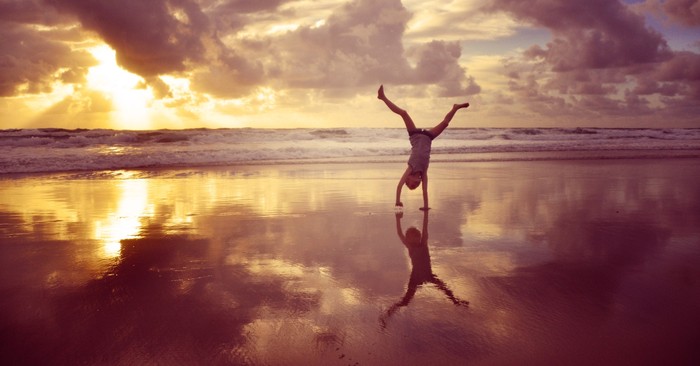 Joy was always God's plan. And it is joy we embrace to endure our purposed steps on earth and will enjoy for eternity.
"Though you have not seen him, you love him. Though you do not now see him, you believe in him and rejoice with joy that is inexpressible and filled with glory, obtaining the outcome of your faith, the salvation of your souls." (1 Peter 1:8-9)
Joy lives in every Christ follower. It is a supernatural product God's love. Scripture is filled with Bible verses about joy to remind us of what is already ours! He sent His one and only Son to earth to save us from sin. The night Christ was born, angels sang and Joy entered the atmosphere. He lived a human life, died sacrificially, rose from the dead and ascended to heaven to sit at the right hand of the Father. Joy was always God's plan. And it is joy we embrace to endure our purposed steps on earth and will enjoy for eternity.
The common English dictionary definition of joy is the emotion of great delight or happiness caused by something exceptionally good or satisfying. Biblical joy, though it may evoke the same feelings, surpasses fleeting happiness. Joy remains in us eternally, from the minute we embrace Christ as our Savior. The original Greek word used in Scripture by Peter penned means joy and gladness, but the root word further defines the depth of joy as to be thriving and well. God's blessings, the New Bible Commentary explains, "are so great that we can pass joyfully through times of testing holding by faith to a Christ we have not seen." The joy of the Lord causes us to rejoice! Let's read some of our favorite Bible verses about joy to reflect on the goodness of God.
Photo Credit: © Getty Images/frankiefotografie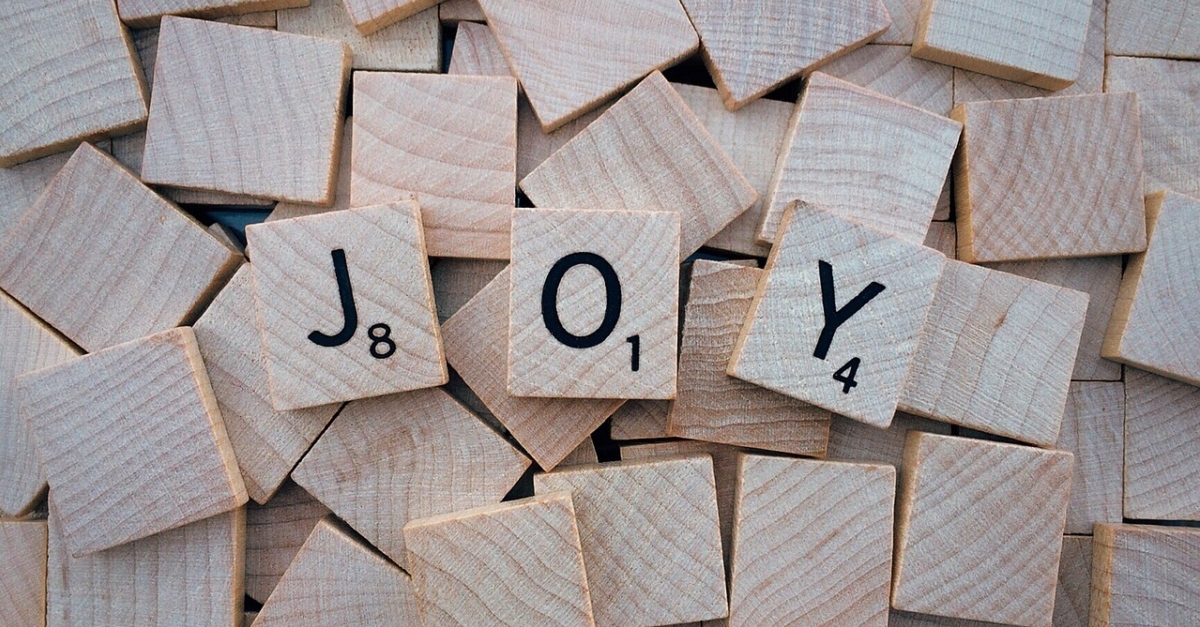 Old Testament Bible Verses Proclaiming God's Joy
"…And do not be grieved, for the joy of the LORD is your strength." — Nehemiah 8:10
"Than shall the trees of the forest sing for joy before the LORD, for he comes to judge the earth." — 1 Chronicles 16:33
"Behold, this is the joy of his way, and out of the soil others will spring." — Job 8:19
"then man prays to God, and he accepts him; he sees his face with a shout of joy, and he restores to man his righteousness." — Job 33:26
"But let all who take refuge in you rejoice; let them sing for joy, and spread your protection over them, that those who love your name may exult in you." — Psalm 5:11
"You make known to me the path of life; in your presence there is fullness of joy; at your righthand are pleasures forevermore." — Psalm 16:11
"For his anger is but for a moment, and his favor is for a lifetime. Weeping may tary for the night, but joy comes with the morning." — Psalm 30:5
"For to the one who pleases him God has given wisdom and knowledge and joy, but to the sinner he has given the business of gathering and collecting, only to give to one who pleases God. This also is vanity and a striving after wind." — Ecclesiastes 2:26
"I will turn their mourning into joy; I will comfort them, and give them gladness for sorrow.' — Jeremiah 31:13
"yet I will rejoice in the LORD; I will take joy in the God of my salvation." — Habakkuk 3:18
Scriptures on Rejoicing in the Joy of the Lord
"You heard me say to you, 'I am going away, and I will come to you.' If you loved me, you would have rejoiced, because I am going to the Father, for the Father is greater than I." — John 14:28
"Love is patient and kind; love does not envy or boast; it is not arrogant or rude. It does not insist on its own way; it is not irritable or resentful; it does not rejoice at wrongdoing, but rejoices with the truth. Love bears all things, believes all things, hopes all things, endures all things." — 1 Corinthians 13:4-7
"But God, who comforts the downcast, comforted us by the coming of Titus, and not only by his coming but also by the comfort with which he was comforted by you, as he told us of your longing, your mourning, your zeal for me, so that I rejoiced still more." — 2 Corinthians 7:6-7
"Finally, brothers, rejoice. Aim for restoration, comfort one another, agree with one another, live in peace; and the God of love and peace will be with you." — 2 Corinthians 13:11
"Rejoice always;" — 1 Thessalonians 5:16
"For what thanks can we render God for you in return for all the joy with which we rejoice before our God on your account," — 1 Thessalonians 3:9
"Let us rejoice and be glad and give the glory to Him, for the marriage of the Lamb has come and His bride has made herself ready." — Revelation 19:7
"You have turned for me my mourning into dancing; you have loosed my sackcloth and clothed me with gladness" — Psalm 30:11
Photo Credit: © Pixabay/Wokandapix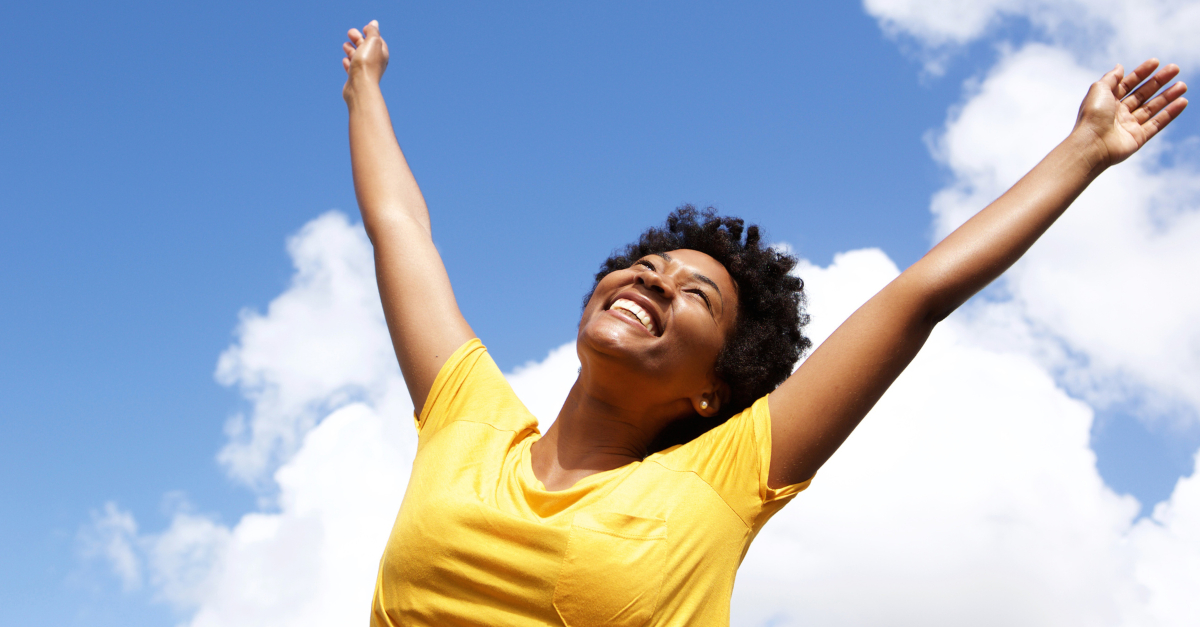 Bible Verses That Tell of the Joy We Have in Jesus
"You will have joy and gladness, and many will rejoice at his birth." — Luke 1:14
"But the angel said to them, 'Do not be afraid; for behold, I bring you good news of great joy which will be for all the people;" — Luke 2:10
"When they saw the star, they rejoiced exceedingly with great joy." — Matthew 2:10
"If it turns out that he finds it, truly I say to you, he rejoices over it more than over ninety-nine which have gone astray." — Matthew 18:13
"As soon as He was approaching, near the descent of the Mount of Olives, the whole crowd of the disciples began to praise God joyfully with a loud voice for all the miracles they had seen," — Luke 19:37
"When he had said this, he showed them his hands and his side. Then the disciples were glad when they saw the Lord." — John 20:20
"What then? Only that in every way, whether in pretense or in truth, Christ is proclaimed, and in that I rejoice. Yes, and I will rejoice," — Philippians 1:18
"Finally, my brothers, rejoice in the Lord." — Philippians 3:1
"Rejoice in the Lord always; again I will say, Rejoice." — Philippians 4:4
"but to the degree that you share the sufferings of Christ, keep on rejoicing, so that also at the revelation of His glory you may rejoice with exultation." — 1 Peter 4:13
"Therefore, since we are surrounded by so great a cloud of witnesses, let us also lay aside every weight, and sin which clings so closely, and let us run with endurance the race that is set before us, looking to Jesus, the founder and perfecter of our faith, who for the joy that was set before him endured the cross, despising the shame, and is seated at the right hand of the throne of God." — Hebrews 12:1-2
"These things I have spoken to you so that My joy may be in you, and that your joy may be made full." — John 15:11
"Until now you have asked for nothing in My name; ask and you will receive, so that your joy may be made full." — John 16:24
New Testament Verses Proclaiming God's Joy
"I tell you that in the same way, there will be more joy in heaven over one sinner who repents than over ninety-nine righteous persons who need no repentance." — Luke 15:7
"In the same way, I tell you, there is joy in the presence of the angels of God over one sinner who repents." — Luke 15:10
"And the disciples were continually filled with joy and with the Holy Spirit." — Acts 13:52
"for the kingdom of God is not eating and drinking, but righteousness and peace and joy in the Holy Spirit." — Romans 14:17
"Now may the God of hope fill you with all joy and peace in believing, so that you will abound in hope by the power of the Holy Spirit." — Romans 15:13
"These things we write, so that our joy may be made complete." — 1 John 1:4
"Though I have much to write to you, I would rather not use paper and ink. Instead I hope to come to you and talk face to face, so that our joy may be complete." — 2 John 1:12
Photo Credit: © Getty Images/m-imagephotography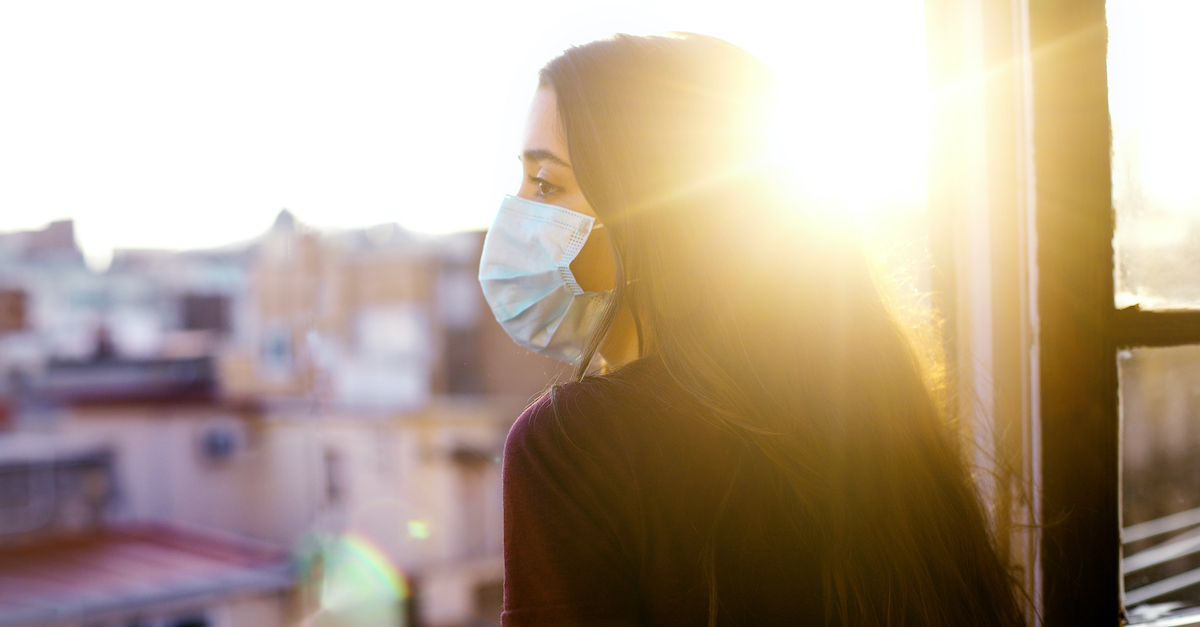 Scripture That Tell about Joy in Suffering
"Rejoice and be glad, for your reward in heaven is great; for in the same way they persecuted the prophets who were before you." — Matthew 5:12
"Nevertheless do not rejoice in this, that the spirits are subject to you, but rejoice that you names are recorded in heaven." — Luke 10:20
"Then Jesus told them plainly, 'Lazarus has died, and for your sake I am glad that I was not there, so that you may believe. But let us go to him.'" — John 11:14-15
"Truly, truly, I say to you, you will weep and lament, but the world will rejoice. You will be sorrowful, but your sorrow will turn to joy." — John 16:20
"So also you have sorrow now, but I will see you again, and your hearts will rejoice, and no one will take your joy from you." — John 16:22
"Then they left the presence of the council, rejoicing that they were counted worthy to suffer dishonor for the name." — Acts 5:41
"Rejoice with those who rejoice, weep with those who weep." — Romans 12:15
"We are treated as imposters, and yet are true; as unknown, and yet will known; as dying, and behold, we live; as punished, and yet not killed; as sorrowful, yet always rejoicing; as poor, yet making many rich; as having nothing, yet possessing everything." — 2 Corinthians 8-10
"Even if I am to be poured out as a drink offering upon the sacrificial offering of your faith, I am glad and rejoice with you all. Likewise you also should be glad and rejoice with me." — Philippians 2:17-18
"All discipline for the moment seems not to be joyful, but sorrowful; yet to those who have been trained by it, afterwards it yields the peaceful fruit of righteousness." — Hebrews 12:11
"I am acting with with great boldness toward you; I have great pride in you; I am filled with comfort. In all our affliction, I am overflowing with joy." — 2 Corinthians 7:4
"Truly, truly I say to you, that you will weep and lament, but the world will rejoice; you will grieve, but your grief will be turned to joy. Whenever a woman is in labor she has pain, because her hour has come; but when she gives birth to a child, she no longer remembers the anguish because of the joy that a child has been born into the world. Therefore you too have grief now; but I will see you again, and your heart will rejoice, and no one will take your joy away from you." — John 16:20-22
"Consider it all joy, by brethren, when you encounter various trials," — James 1:2
Verses That Tell about the Joy of Salvation
"But we had to celebrate and rejoice, for this brother of yours was dead and has begun to live, and was lost and has been found." — Luke 15:32
"John answered, 'A person cannot receive even one thing unless it is given him from heaven. You yourselves bear me witness, that I said, "I am not the Christ, but I have been sent before him." The one who has the bride is the bridegroom. The friend of the bridegroom, who stands and hears him, rejoices greatly at the bridegroom's voice. Therefore this joy of mine is now complete. He must increase, but I must decrease.'" — John 3:27-30
"Already the one who reaps is receiving wages and gathering fruit for eternal life, so that sower and reaper may rejoice together." — John 4:36
"And when the Gentiles heard this, they began rejoicing and glorifying the word of the Lord, and as many as were appointed to eternal life believed." — Acts 13:48
"Rejoice in hope, be patient in tribulation, be constant in prayer." — Romans 12:12
"As it is, I rejoice, not because you were grieved, but because you were grieved into repenting. For you felt a godly grief, so that you suffered no loss through us. For godly grief produces a repentance that leads to salvation without regret, whereas worldly grief produces death." — 2 Corinthians 7:9-10
"But the fruit of the Spirit is love, joy, peace patience, kindness, goodness, faithfulness, gentleness, self-control; against such things there is no law. And those who belong to Christ Jesus have crucified the flesh with its passions and desires." — Galatians 5:22-24
Conclusion
Joy is birthed from the very character of God. We, created in His image, crave the joy we can only attain through salvation in Christ. Only through Jesus are we ushered into the presence of our Creator, our Abba Father, and sealed by the Holy Spirit for eternity. This supernatural joy sustains us on earth until we arrive home in heaven for eternity. Jesus, our Joy, is the Way, the Truth, and the Life.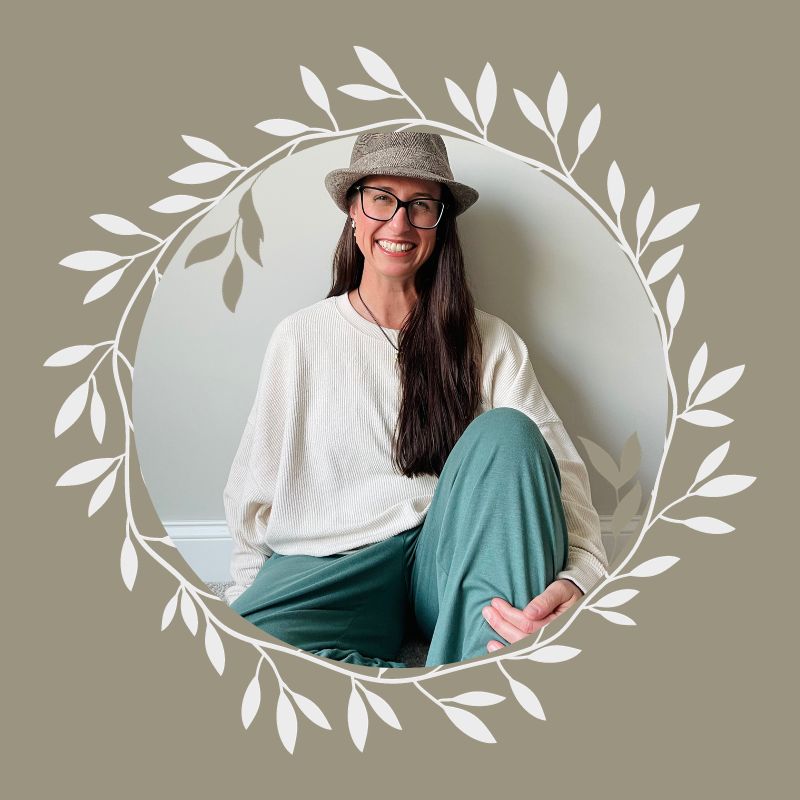 Meg writes about everyday life within the love of Christ at Joy Overflowing and Sunny&80. She is the author of "Friends with Everyone, Friendship within the Love of Christ," "Surface, Unlocking the Gift of Sensitivity," "Glory Up, The Everyday Pursuit of Praise," "Home, Finding Our Identity in Christ," and "Sent, Faith in Motion." Meg earned a Marketing/PR degree from Ashland University but stepped out of the business world to stay home and raise her two daughters …which led her to pursue her writing passion. A contributing writer for Salem Web Network since 2016, Meg is now thrilled to be a part of the editorial team as Editor of Christian Headlines. Meg loves being involved in her community and local church, leads Bible study, and serves as a youth leader for teen girls.

LISTEN: Being Complete in Jesus (Understanding Matthew 5:21-48)
Hearing Jesus is a devotional journey through the gospels, where we explore the teachings of Jesus chapter by chapter. If you're seeking to live a life that reflects God's, this podcast is for you.
The views and opinions expressed in this podcast are those of the speakers and do not necessarily reflect the views or positions of Salem Web Network and Salem Media Group.
WATCH: 10 Sins Christians Downplay (and Why They're So Destructive)
Stock Footage & Music Courtesy of Soundstripe.com Thumbnail by Getty Images

---
---