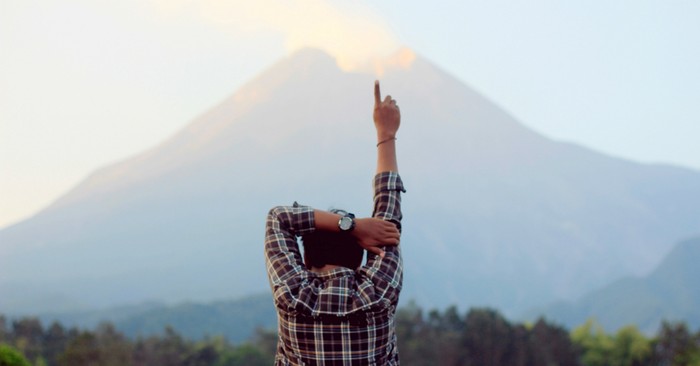 "Nay in all these things we are more than conquerors through him that loved us." No matter what we are going through, we are still conquerors.
What Does 'More than Conquerors' Mean?
We are more than conquerors because all our fights are fixed. When Jesus died on the cross that settled it. Yes, I know you say that you have lost some battles. However, the Bible declares that all things work together for good to those who love the Lord and are called according to his purpose (Romans 8:28).
What Is the Context of Romans 8:37 and 'More than Conquerors'?
Paul wrote this epistle to the Romans. He was planning a visit to Rome on his way to Spain. This is evident in Romans 15:23-25. So, he writes in anticipation of his visit. Paul lays out God's plan of salvation to the Jews and the Gentiles. In this eighth chapter, he delves into the struggles of the flesh. He seeks to provide security to believers with Romans 8:37. "Nay in all these things we are more than conquerors through him that loved us."
No matter what we are going through, we are still conquerors. If you remember history, you will know that in some wars different opponents won different battles. There may have been several battles in one war but overall, there was one victor or conqueror. We have faced many challenges in our lives. This does not mean that our life will not be victorious in the end. The more battle scars, the greater your testimony.
Why Does Paul Use This Imagery?
He wants us to visualize ourselves as being victorious. Usually, before we come into anything, we must visualize it. I have done this a lot. Before I was married, I visualized myself as being a wife in the spirit. Then, when I was dating my husband, I visualized myself as being a wife. A lot of what I have attained, I visualized it beforehand.
When I was a teenager, I knew in ninth grade that I wanted to be a television news reporter or news anchor. I would take a cardboard box and turn it upside down in the yard. I would have a chair sitting behind it. I would go inside and pack a brown bag lunch and take it into the yard. A cousin of ours always came to visit and she would read the newspaper. I asked her when she finished with the paper if I could have it. So, she would give me the paper when she finished. Then, I think she just started bringing me my own newspaper.
I watched the news. When I was outside in our yard in rural West Tennessee, I would present the news. Eventually, I did become a news reporter and later an overnight news anchor. I had used imagery and visualized this moment since I was a teen.
You as a Christian need to visualize your loved ones being saved. Visualize your testimony of overcoming trouble in whatever area you currently have it. Visualize yourself coming out of debt. Visualize yourself being healed. Visualize yourself in Heaven. If thou canst believe, all things are made possible to them that believe (Mark 9:23). Sometimes, the challenges come when the enemy wants to keep us from visualizing things. He wants you confused and upset. Put him under your feet.
5 Ways to Know We're 'More than Conquerors'
1. We are more than conquerors because we are saved through Jesus Christ. God sent Jesus to Earth to make a ransom for our sins. By doing this. He put the devil under our feet. Even before Jesus came, it was pronounced where the devil would be. "And the Lord God said unto the serpent, Because thou hast done this, thou art cursed above all cattle, and above every beast of the field; upon thy belly shalt thou go, and dust shalt thou eat all the days of thy life" (Genesis 3:14).
Even though this was a snake. The devil was in the details. The devil often uses animals to possess. I believe he was in the snake because this was a master plan of the devil to make man disobey God. So, symbolically the devil is under our feet. Once you get a revelation of what that means, that makes you victorious in your battles.
2. We are more than conquerors because we can plead the blood. I will never forget that before I received the call to teach, I was going through some testing. So, when people have bizarre stories to tell about some of their encounters with the enemy, I am not too surprised. We have seen some of the movies that talk about demon possession or oppression. Most of us may be covered from some of these experiences because we are saved and are members of a church. What about people are who are not saved? Some of us may have been oppressed by the enemy or people whom he has used. I have heard about what goes on in certain countries where there is not a strong Christian influence. I often pray for these countries. Not being under the banner of Jesus Christ can bring about many challenges.
Anyway, I pleaded the blood. At the exact moment that I pleaded the blood, what was occurring stopped instantly. I did not have to plead the blood twice. Understand, that I could barely say, "I plead the blood." But when I said it, the enemy stopped his shenanigans. When facing issues in your life or shenanigans, just plead the blood.
3. We are more than conquerors because of access to God. We can go boldly before the throne of grace to receive help in the time of trouble (Hebrews 4:16). We are God's children. We have been grafted in because we have accepted His Son, Jesus. Therefore, we are partakers of what is available to us because of this relationship. We can pray to God through Jesus Christ. "And this is the confidence that we have in him, that if we ask any thing according to his will, he heareth us: And if we know that he hears us, whatsoever we ask, we know that we have the petitions that we desired of him" (1 John 4:14-15).
Sometimes, when I pray, I can feel God listening. Usually, this is a time when I am in most desperate need. Sometimes, it has been when I have been brokenhearted about something. "God is close to the brokenhearted and saves those who are crushed in their spirit" (Psalms 34:18).
4. We are more than conquerors because we have a rule book…The Bible. We have the Bible as a testament to what God has done and can do. I have often heard that there is nothing new under the sun. This is also in Ecclesiastes 1:11. The pandemic is nothing new. These have been happening at least every century. Sickness is nothing new. Emotional problems are not new. Financial issues are not new. Wayward spouses or children are not new. Family issues are not new. There is nothing happening to you that has not already occurred to someone else. But we have the Bible to help gird us up.
5. We are more than conquerors because of our faith. The Bible says that without faith it is impossible to please God. For He that comes to God must believe that He is and that He is a rewarder of them who diligently seek Him. (Hebrews 11:6).
5 Verses that Show We Are More Than Conquerors as Believers
1."For God so loved the world, that gave us His only begotten Son, that whosoever believeth in Him should not perish, but have everlasting life" (John 3:16)
2. For whatsoever is born of God overcometh the world; and this is the victory that overcometh the world, even our faith (1 John 5:4).
3. "He will swallow up death in victory; and the Lord God will wipe away tears from off all faces; and the rebuke of his people shall he take away from off all the earth: for the Lord hath spoken it" (Isaiah 25:8).
4. "But thanks be to God, which giveth us the victory through our Lord Jesus Christ" (1 Corinthians 15:57)
5. "O sing unto the Lord a new song; for he hath done marvelous things: his right hand, and his holy arm, hath gotten the victory" (Psalm 98:1).
Further Reading
How Are We More Than Conquerors?
What It Means to Be "More Than Conquerors" and Have Victory in Everything
Photo credit: ©Unsplash/Iyan Kurnia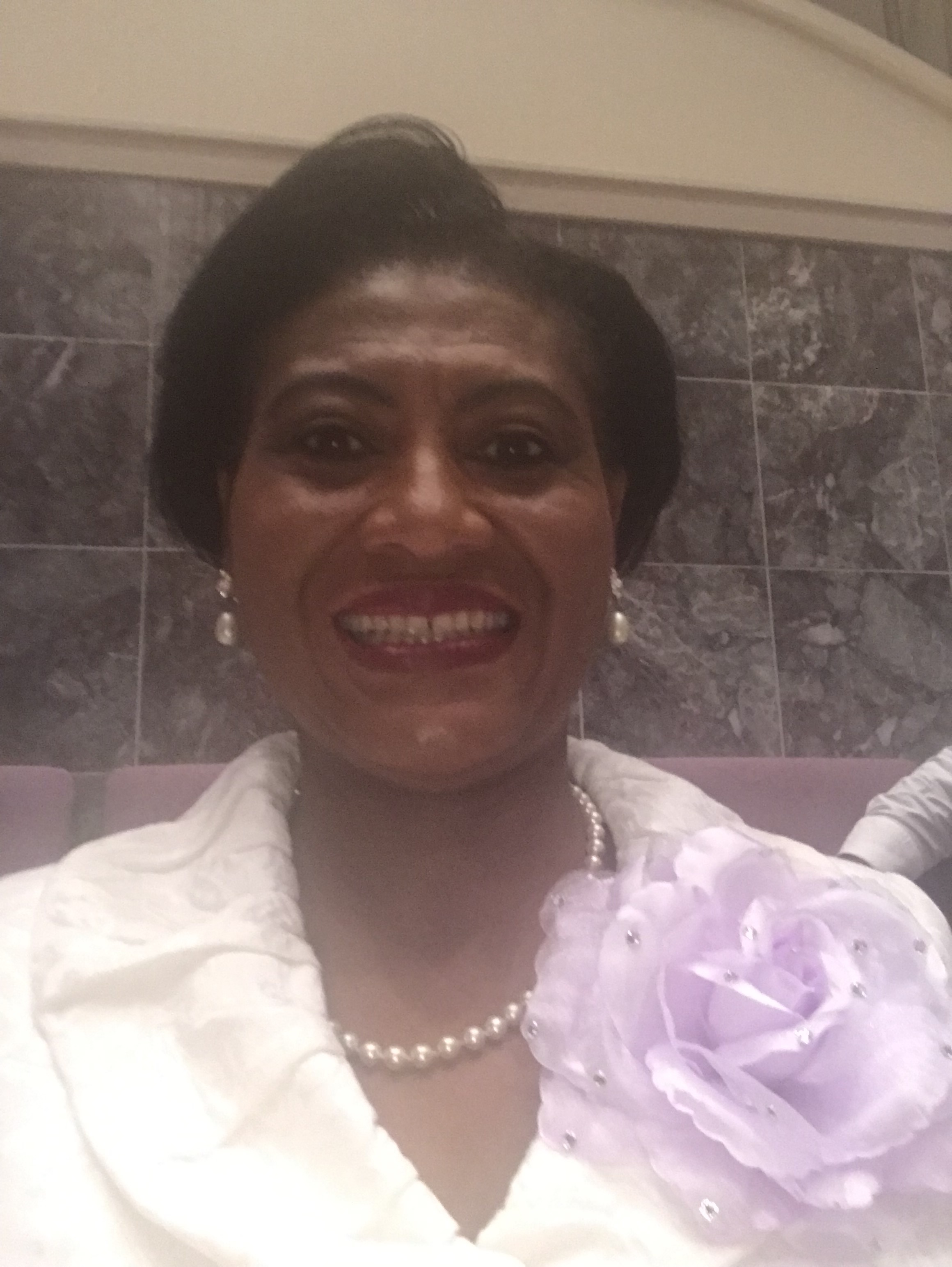 Dr. Sandra Hamer Smith is a Christian and wife to Sylvester Smith. She has one stepson, Greg. Smith lives and resides in Memphis, Tennessee. The University of Memphis alumnae has been in education for about 20 years after receiving the call to teach. Dr. Smith primarily teaches language arts. Prior to education, she worked in local and national television news for 13 years including positions as an overnight news anchor, reporter, and assignments editor at two local network affiliate stations. Smith was also a freelance correspondent for BET news. Dr. Smith has freelanced for the Tri-State Defender newspaper and Contempora magazine. She is the author of the self-published novel GLORY…THE HAIR. Smith is also a playwright and poet. The Tennessee native is a member of Temple of Deliverance COGIC, Delta Sigma Theta Sorority Inc, Omicron Delta Kappa, The Golden Key International Honour Society, and Kappa Delta Pi.
---
This article is part of our larger resource library of popular Bible verse phrases and quotes. We want to provide easy to read articles that answer your questions about the meaning, origin, and history of specific verses within Scripture's context. It is our hope that these will help you better understand the meaning and purpose of God's Word in relation to your life today.
This Is the Day the Lord Has Made
Iron Sharpens Iron
Blessed Are the Peacemakers
Faith without Works Is Dead
Be Anxious for Nothing
---
---