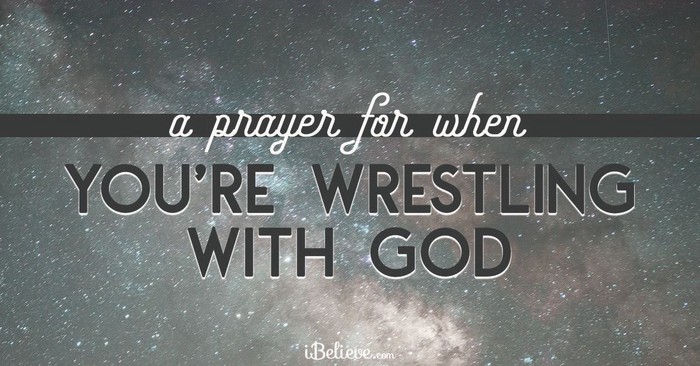 Some days get hard. The pressures of life can start to feel like a struggle. Maybe we've been waiting on an answer to the prayers we've been praying. Yet God's timing seems off. We start to wonder if He's even listening, or if He really cares about all that concerns us. We may feel stuck in difficult situations. We just don't know what else to do.
If you're wrestling today, in your thoughts, in your heart, and peace seems far away, press in close to Him my friends. He is near to all those who are crushed in Spirit. He gently reminds you He is faithfully leading, even in the most difficult of times. He will carry you through all that He's purposed in His heart for your journey in this life. Often our greatest battles are more about what is unseen than what is seen. We may not fully understand why everything has happened the way it has this side of heaven. But we can be assured that God is a light-bringer, a hope-giver, and He will use this trial for great good, both in our lives, and in those around us.
And who knows, but that you were called to this season, for such a time as this…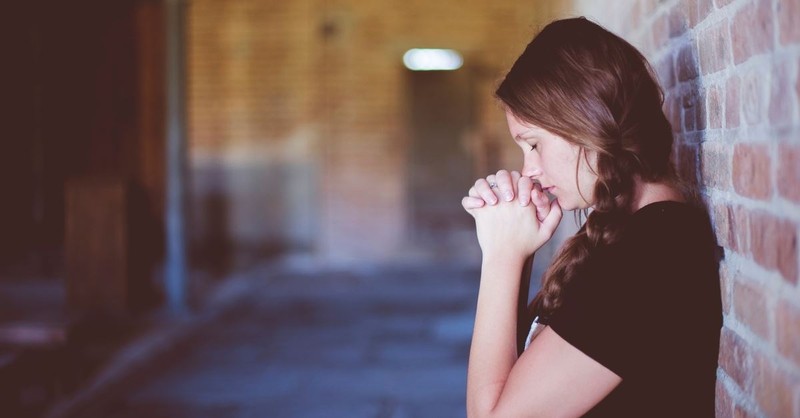 Dear God,
We come before you, humbly and broken, for our spirits are heavy and our souls can find no rest outside of your Presence. We need you Lord to show up strong on our behalf right now. We're tired of wrestling, we're weary in the struggle of it all. We don't understand what you're doing, we can't fully wrap our minds around your ways, but our hearts cry out to you for help and peace in our time of desperate need.
We proclaim again, that no matter what we face, we trust you, Father God. We know that your plans for us are good and filled with hope. We know that you have the best in store for us, even though our circumstances seem too hard to bear right now. We believe that this storm won't last forever. We know that light will break through the dark. And we have confidence in you to bring us through. 
Image Credit: Pixibay/stocksnap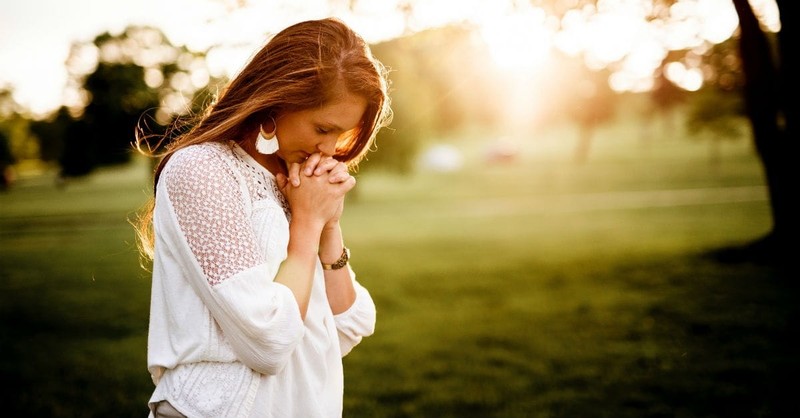 "You alone see the big picture..."
God, we confess to you that sometimes our worries seem too big. We don't see a way out of our current situation, and your timing seems different than what we would have chosen. But we know and believe that no matter how much we've struggled, you alone can see the big picture. And we praise you, that you are with us in it all. Help us to hear your voice through the difficult days. Help us to set our eyes on you alone. Help us to keep moving in the direction you are leading us. Thank you for your reminders that through every weakness and hard place, your strength is displayed in beautiful ways through our lives. We can't do it on our own Lord. We're so freshly aware of that. But you can work your great miracles in us, and through us.
Thank you that this battle will never have the final say over our lives. And because of your power and compassion, we will come through to the other side, with greater perseverance, stronger faith, and deeper awareness of your presence with us. Thank you that you are fighting for us, and will bring us out as gold.
In Jesus' Name,
Amen.
Photo Credit: Unsplash/Ben White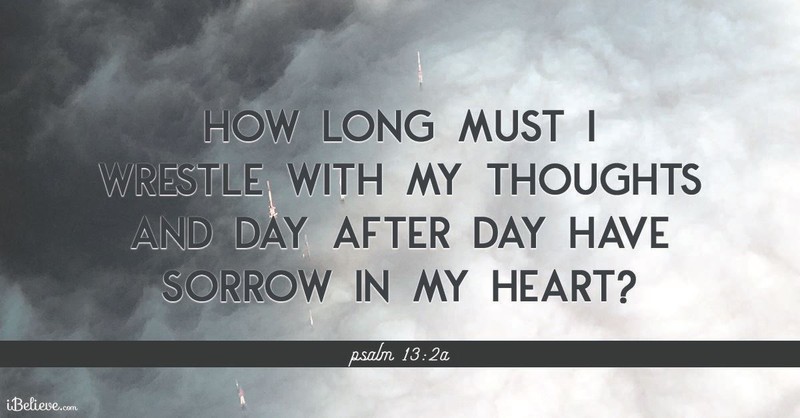 How Our Heroes of the Faith Wrestled with God:
Many men and women in the Bible who loved God dearly also had moments when they struggled with what He was doing in their lives, and in the very purpose of what He was calling them towards. It isn't always easy to follow through with Gods' leading. We see only a small glimpse of the whole big picture that He can see. And yet His word reminds us that our thoughts are not always His thoughts, and that many times, our ways are not His ways.
And the list goes on. The truth is, God is never unloving towards our struggles with His will and ways. He understands. He longs to bring peace to our fears and security to our doubts. He never asks us to figure it all out on our own, but simply to trust Him, and to recognize His leadership and Sovereignty in our lives. Often, that's a choice - to keep trusting. But in it, are found the keys to lasting soul-rest and joy, for He promises to be with us, and to make our pathways straight.
Design Credit: Rachel Dawson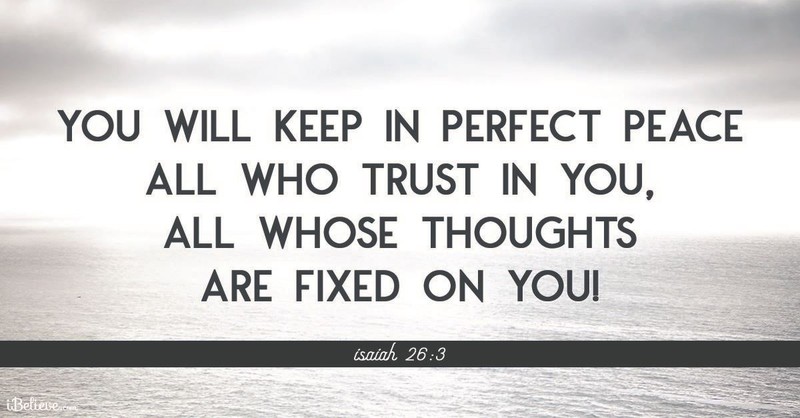 12 Verses of Hope for When You're Wrestling:
"Cast all your anxiety on him because he cares for you." 1 Peter 5:7
"The LORD will fight for you; you need only to be still." Exodus 14:14
"Peace I leave with you; my peace I give you. I do not give to you as the world gives. Do not let your hearts be troubled and do not be afraid." John 14:27
"You will keep in perfect peace all who trust in you, all whose thoughts are fixed on you!" Isaiah 26:3
"Do not be anxious about anything, but in every situation, by prayer and petition, with thanksgiving, present your requests to God. And the peace of God, which transcends all understanding, will guard your hearts and your minds in Christ Jesus." Philippians 4:6-7
"Consider it pure joy, my brothers, whenever you face trials of many kinds, because you know that the testing of your faith develops perseverance. Perseverance must finish its work so that you may be mature and complete not lacking anything." James 1:2-4
"Put on the full armor of God so that you can take your stand against the devils' schemes. For our struggle is not against flesh and blood, but against the rulers, against the authorities, against the power of this dark work and against the spiritual forces of evil in the heavenly realms." Ephesians 6:12-13
Design Credit: Rachel Dawson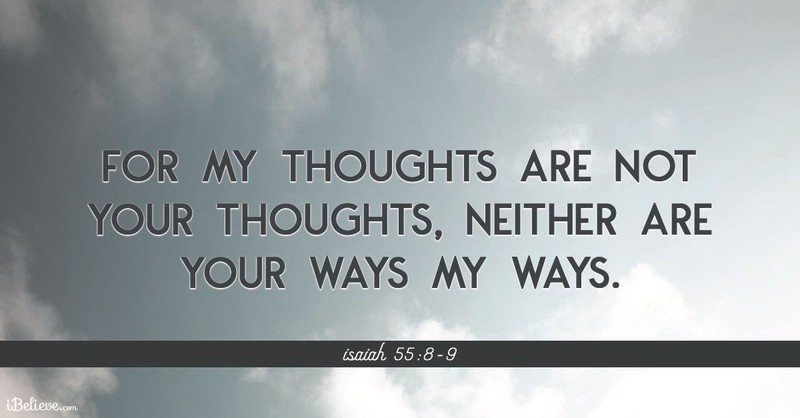 "But he knows the way that I take; when he has tested me, I will come forth as gold." Job 23:10
"But he said to me, "My grace is sufficient for you, for my power is made perfect in weakness." Therefore I will boast all the more gladly about my weaknesses, so that Christ's power may rest on me. That is why, for Christ's sake, I delight in weaknesses, in insults, in hardships, in persecutions, in difficulties. For when I am weak, then I am strong." 2 Corinthians 12:9-10
"Yet those who wait for the LORD Will gain new strength; They will mount up with wings like eagles, They will run and not get tired, They will walk and not become weary." Isaiah 40:31
"For my thoughts are not your thoughts, neither are your ways my ways," declares the LORD. "As the heavens are higher than the earth, so are my ways higher than your ways and my thoughts than your thoughts." Isaiah 55:8-9
"Trust in the Lord with all your heart, and lean not on your own understanding, in all your ways acknowledge him, and he will make your paths straight." Proverbs 3:5-6
The burdens you find yourself carrying aren't meant to be shouldered by you alone. Lay them down, and lean on Him. He promises to bring peace to our souls when we bring our cares to Him.
He gives peace and strength to overwhelmed souls, and rest to the battle-weary. He's at work on your behalf right now, lining out pathways, smoothing out the road ahead, working through every burden and care, working out miracles as only He can do. So you can let go, and move forward in His fresh power and strength. 
Debbie McDaniel is a writer, pastor's wife, mom to three amazing kids (and a lot of pets). Join her each morning on Fresh Day Ahead's Facebook page, for daily encouragement in living strong, free, hope-filled lives. Find her also on Twitter and at her blog www.debbiemcdaniel.com.

---
This article is part of our Prayers resource meant to inspire and encourage your prayer life when you face uncertain times. Visit our most popular prayers if you are wondering how to pray or what to pray. Remember, the Holy Spirit intercedes for us and God knows your heart even if you can't find the words to pray.
Serenity Prayer
The Lord's Prayer
Irish Blessings & Prayers
Morning Prayers
Good Night Prayers
Prayer for Healing
Prayer for Protection
Design Credit: Rachel Dawson
Originally published Monday, 11 February 2019.
---
---