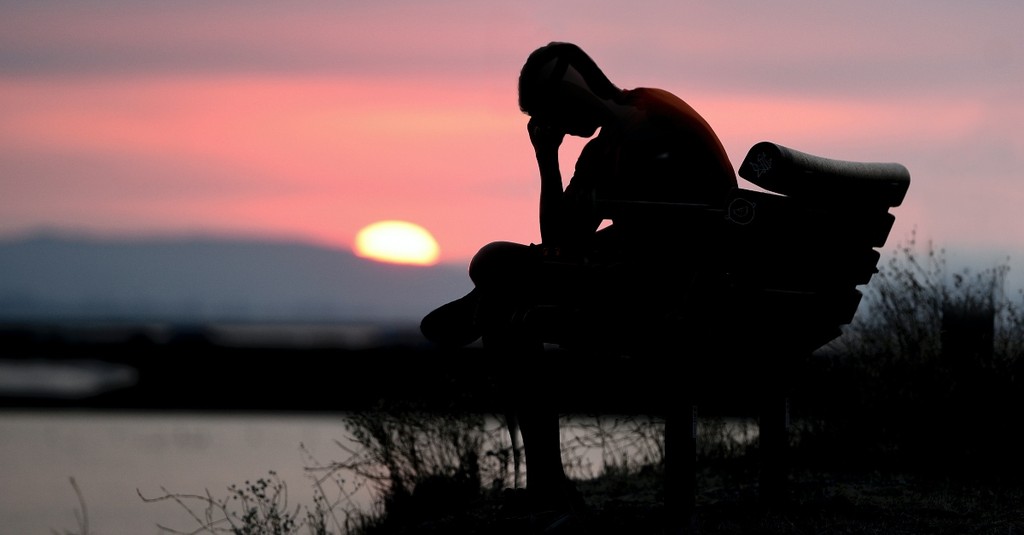 So much craziness is going on in our world today—political battles, conflicts, divisions, persecution, violence, crime, economic uncertainty, unemployment, disease, death. It can all start to feel overwhelmingly dark. No matter how long we have walked with God, or how strong our faith has been at times, the hard days can make us feel rattled, fearful, burdened, and tired. We fear for our children's future, we fear for our families, we fear for our financial future, we fear for our safety. The list may go on long. There actually is a lot we could potentially worry about in this life. Yet reality tells us that so much of what we spend our time worrying about never even happens. Living under the weight of the "what if's" is a hard place to dwell.
Worry and weariness often go hand in hand. When our spirits are troubled and emotions are heightened, the natural processes in our bodies can lead to us feel weakened and weary. None of us are immune. Difficulties and struggles can get the best of us. We need God's strength to keep moving forward. We need His peace like never before, to feel strengthened on the inside. God never intends for us to just try and keep getting through the tough times all on our own. He reminds us that He is close, and He promises to hold us secure and steady, even when our own faith is faltering.
The important thing to remember is this: Our faith is never based on us and our own abilities or strength. Our faith is placed in Him. And He is always faithful to hold us secure, no matter how weary we are, no matter how much we feel like we've failed, and no matter how uncertain the times are that we're walking through. He promises to be our refuge and shield.
Photo Credit: © Unsplash/Jude Beck
Slide 1 of 5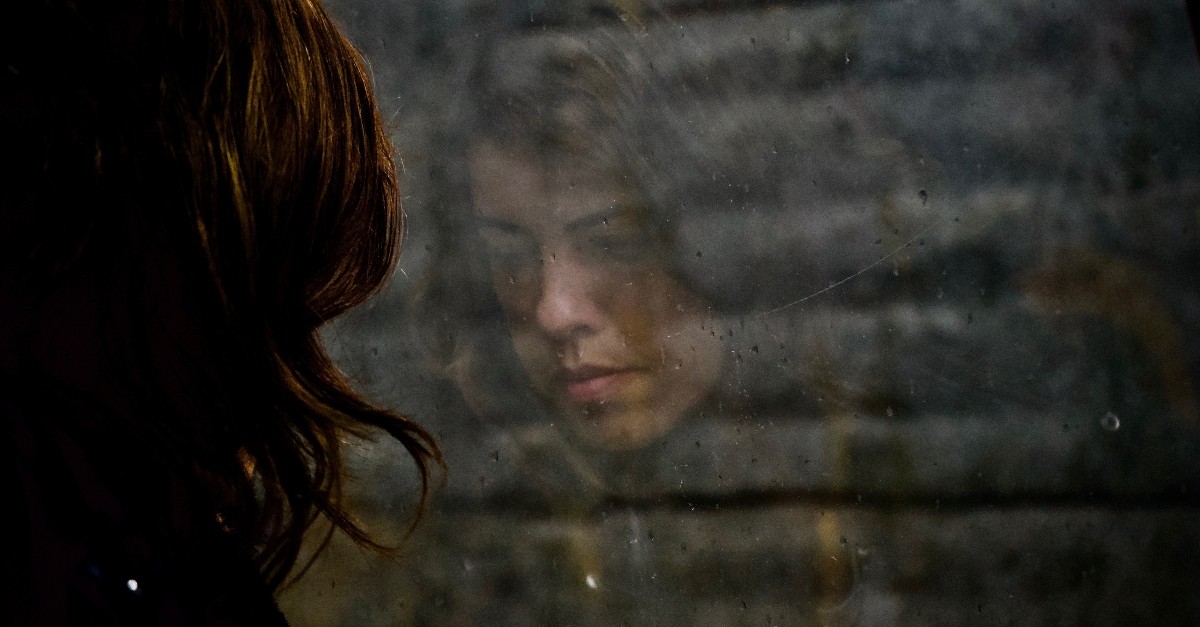 A Prayer for God to Hold Up Your Faith:
Dear God,
We come to you today and admit how much we need you. We're tired. Weary. Worn. Defeated. We've tried to keep battling and pressing through our troubles, but sometimes we feel like we can't go on. Lord, please help us in our weakness. We need your strength and power to refresh our hearts and renew our minds in you.
Thank you that you are our refuge and our strength, an ever-present help in trouble. Help us to trust you, to stop wasting so much time just spinning our wheels, distracted and worried, or wrestling in our own strength.
Forgive us for the times we've failed to lift our eyes first to you, for the days we've forgotten to even come before you. Fill us with the power of your Holy Spirit today; with your strength, your peace, your joy. Fill us with your spiritual wisdom and discernment, and the constant reminders that your presence will go with us, and you will give us rest.
We know that, "faith comes from hearing, and hearing from the word of Christ," so we pray that you'd help us to meditate on your Word and listen closely for your voice (Romans 10:17).
We believe your truth, "For we walk by faith, not by sight," so we ask that you would help us to see things as you do through our journey of faith. Help us not to rely on our own understanding, but to believe that you are in control, no matter how hard things may seem (2 Corinthians 5:7).
We believe that "…if you have faith as small as a mustard seed, you can say to this mountain, 'Move from here to there,' and it will move. Nothing will be impossible for you," so we ask that you'd help us grow in our faith through every struggle and difficulty we might face (Matthew 17:20).
We ask for your healing over every part of our lives—physically, emotionally, mentally, and spiritually. We ask that you would make us strong and resilient for the days ahead. We know that you have great purpose for those who believe in your name. Help us not to allow the distractions and struggles of our days, to weary us down to the point of exhaustion.
We know that your desire is for us to live this life abundantly and free. Thank you that you are greater than anything we face here in this life. Please strengthen our faith in you and believe you for what seems impossible to us. Thank you that you are a miracle-working God. Help us to reflect your hope and light to a world that so desperately needs you. We choose to hold fast to you today, and we thank you that you hold us.
In Jesus' Name,
Amen.
Photo Credit: © Unsplash/Tiago Bandeira
Slide 2 of 5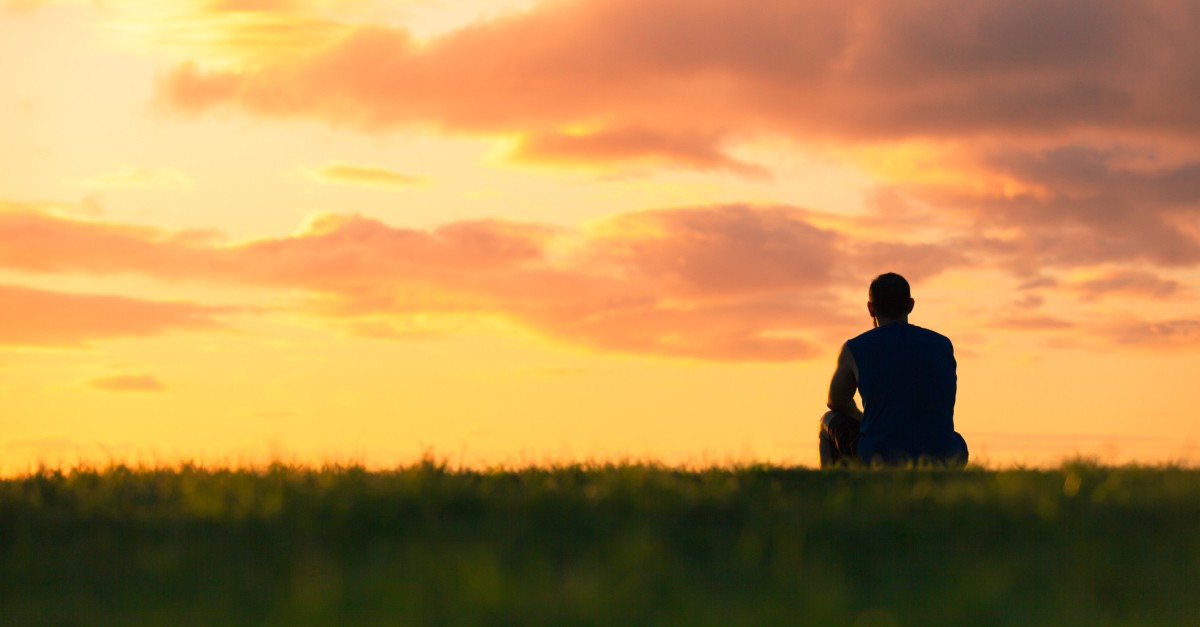 20 Verses for When You Feel Tired and Burdened:
God calls us to come to Him to find rest and peace:
"Come to me, all you who are weary and burdened, and I will give you rest. Take my yoke upon you and learn from me, for I am gentle and humble in heart, and you will find rest for your souls. For my yoke is easy and my burden is light." (Matthew 11:28-30)
"Let us then approach the throne of grace with confidence, so that we may receive mercy and find grace to help us in our time of need." (Hebrews 4:16)
"My presence will go with you, and I will give you rest." (Exodus 33:14)
"But the Lord answered her, 'Martha, Martha, you are anxious and troubled about many things, but one thing is necessary. Mary has chosen the good portion, which will not be taken away from her.'" (Luke 10:41-42)
Photo Credit: © Getty Images/kieferpix
Slide 3 of 5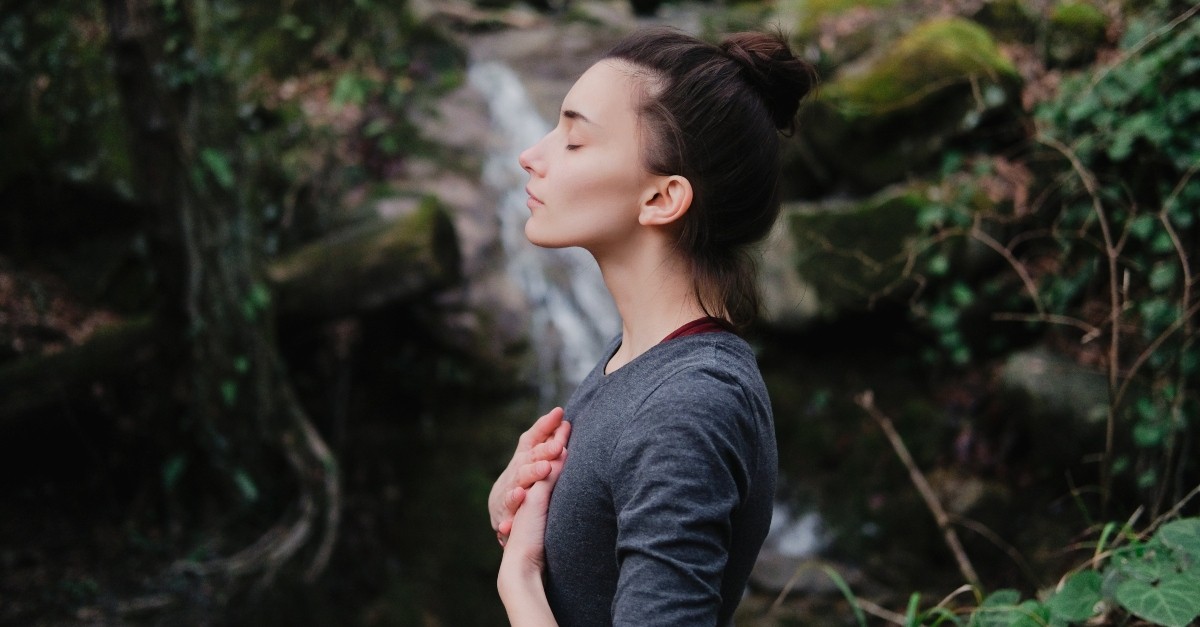 God reminds us to cast our burdens and cares on Him:
"Cast all your anxiety on Him because he cares for you." (1 Peter 5:7)
"Cast your cares on the Lord, and He will sustain you; He will never let the righteous fall." (Psalm 55:22)
"I have told you these things, so that in me you may have peace. In this world you will have trouble. But take heart! I have overcome the world." (John 16:33)
God calls us to trust Him:
"Trust in the Lord with all your heart and lean not on your own understanding; in all your ways acknowledge him, and he will make your paths straight." (Proverbs 3:5-6)
"Do not be anxious about anything, but in everything, by prayer and petition, with thanksgiving, present your requests to God. And the peace of God, which transcends all understanding, will guard your hearts and your minds in Christ Jesus." (Philippians 4:6-7)
"Finally, brothers, whatever is true, whatever is noble, whatever is right, whatever is pure, whatever is lovely, whatever is admirable—if anything is excellent or praiseworthy—think about such things…and the God of peace will be with you." (Philippians 4:8-9)
Photo Credit: © Getty Images/Yolya
Slide 4 of 5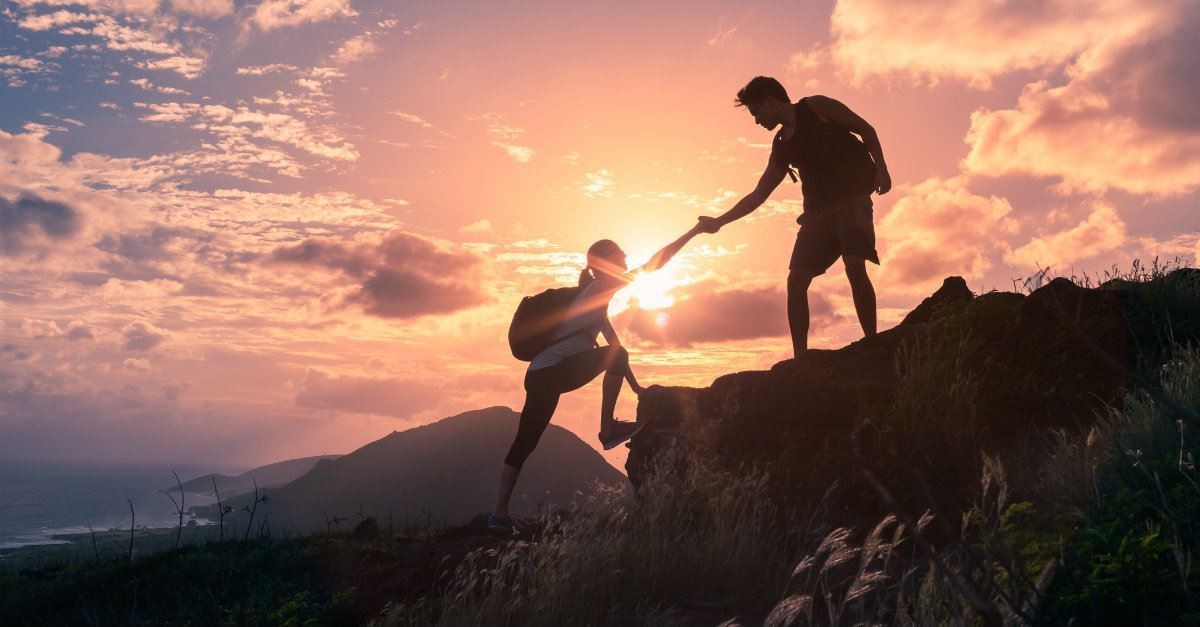 God reminds us that He will give us strength:
"But those who hope in the Lord will renew their strength; they will soar on wings like eagles; they will run and not grow weary; they will walk and not be faint." (Isaiah 40:31)
"Do not grieve, for the joy of the Lord is your strength." (Nehemiah 8:10)
"For the eyes of the Lord range throughout the earth to strengthen those whose hearts are fully committed to him." (2 Chronicles 16:9)
"In the day that I called, you answered me. You encouraged me with strength in my soul." (Psalm 138:3)
God's grace and power are sufficient to meet our needs:
"But he said to me, 'My grace is sufficient for you, for my power is made perfect in weakness.' Therefore I will boast all the more gladly of my weaknesses, so that the power of Christ may rest on me." (2 Corinthians 12:9)
"So do not fear, for I am with you; do not be dismayed, for I am your God. I will strengthen you and help you; I will uphold you with my righteous right hand." (Isaiah 41:10)
"My flesh and my heart may fail, but God is the strength of my heart and my portion forever." (Psalm 73:26)
Photo Credit: © Getty Images/kieferpix
Slide 5 of 5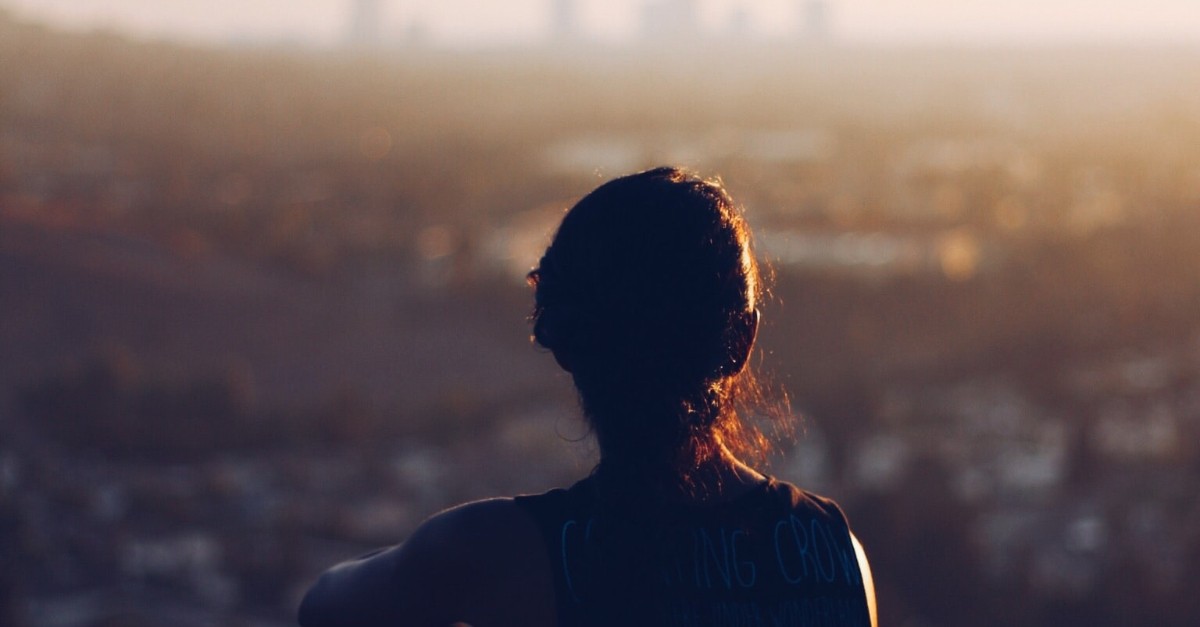 God is our refuge:
"He who dwells in the shelter of the Most High will rest in the shadow of the Almighty. I will say of the Lord, 'He is my refuge and my fortress, my God, in whom I trust'…He will cover you with his feathers, and under his wings you will find refuge…" (Psalm 91:1-2,4)
"God is our refuge and strength, a very present help in trouble." (Psalm 46:1)
"I lift up my eyes to the hills, where does my help come from? My help comes from the Lord, the Maker of heaven and earth. He will not let your foot slip, he who watches over you will not slumber." (Psalm 121:1-3)
Be assured, God is with you always in whatever you face, in the turmoil and struggles, amidst the anxious thoughts and the worries of life. He is there, strengthening, helping, and He holds you in His hands.
He gives us the power to live courageously, boldly, fearlessly in this life, when many things that surround us would tell us to be afraid. His truth whispers strong and sure to the deepest core of our spirits.
"Peace. Don't be afraid."
---
This article is part of our Prayer resource meant to inspire and encourage your prayer life when you face uncertain times. Visit our most popular prayers if you are wondering how to pray or what to pray. Remember, the Holy Spirit intercedes for us and God knows your heart even if you can't find the words to pray.
Serenity Prayer
The Lord's Prayer
Irish Blessings & Prayers
Morning Prayers
Good Night Prayers
Prayer for Healing
Prayer for Protection
Prayer for God's Help
Prayer to the Holy Spirit
Prayer for Strength
Photo Credit: © Unsplash/Christopher Sardegna
Originally published Tuesday, 14 July 2020.