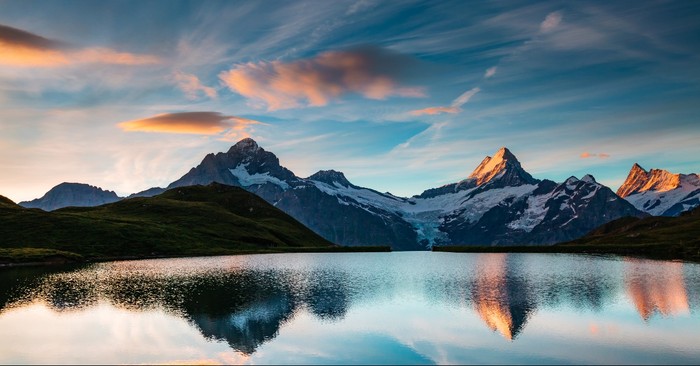 Today, I am grateful that I serve a God of the mountains. A God of my highest peaks and lowest valleys. A God who turns my most inferior places into my greatest victories.
For as long as I can remember, I have always been drawn to the majesty and wonder of mountains. Whether that be the mountains in Ohio shape-shifting their way behind trees and cornfields or the crystal blue mountains found only beyond shores of icebergs and frozen ponds, mountains are my thing.
I find it funny that in Jesus' lifetime, two mountains create the beauty of His life and the horror of His death.
Two Mountains:
In Mark 9, Jesus takes Peter, James, and John to the Mountain of Tabor, where He is transfigured before them. Shortly before this occurrence, however, He reveals to them that the Son of Man will suffer many things, including death and resurrection (though they do not understand Him).
Mount Tabor:
On Mount Tabor, Jesus shines before these three disciples. Scripture tells us, "Six days later Jesus took Peter, James, and John, and led them up a high mountain to be alone. As the men watched, Jesus' appearance was transformed, and his clothes became dazzling white, far whiter than any earthly bleach could ever make them" (Mark 9:2-3, NLT).
Before those who would soon desert Him, Jesus became whiter than snow. And not only that, but He had Moses and Elijah, two of the most profound leaders, at His side, during that time.
"Then Elijah and Moses appeared and began talking with Jesus. Peter exclaimed, "Rabbi, it's wonderful for us to be here! Let's make three shelters as memorials—one for you, one for Moses, and one for Elijah." He said this because he didn't really know what else to say, for they were all terrified" (Mark 9:4-6, NLT).
As the glory of God rushed down from heaven, Peter, James, and John were in the presence of the Almighty God, and they knew it. In commendation, they were told, "This is my dearly loved Son. Listen to him." Suddenly, when they looked around, Moses and Elijah were gone, and they saw only Jesus with them" (Mark 9:7b-8, NLT).
This was Jesus' moment.
It was His highest place.
His peak.
His best moment.
Mount Calvary:
Yet, less than ten chapters later, in Mark 15, this same Jesus is at another mountain, in a less stellar predicament.
On top of Mount Calvary, He is beaten and bruised by those He once called friends.
The mountain He is on top of is anything but a peak moment.
It is a mountain decorated with the bloodshed of an innocent yet crucified man.
Yet, somehow, in the horror, it is still His moment.
From the brutality of Mount Calvary, this is still His peak.
And why?
Because while the blood flowed down the cross He was hanging from, He was bleeding out the sins of the world through a death we deserved.
And while the Father turned His back on His only Son, and Jesus felt alone and forsaken in a dark place, He did so so that we would know we are never alone.
"At noon, darkness fell across the whole land until three o'clock. Then at three o'clock Jesus called out with a loud voice, "Eloi, Eloi, lema sabachthani?" which means "My God, my God, why have you abandoned me?" (Mark 15:33-34, NIV)
For even on Mount Calvary, where God was silent, Jesus knew that Mount Calvary was just as, if not more, important than His moment on Mount Tabor.
Today, I am grateful that I serve a God of the mountains. A God of my highest peaks and lowest valleys. A God who turns my most inferior places into my greatest victories.
I think of how I have always been taken away by the beauty of mountains and drawn to them. And how from far away, an avalanche looks beautiful, but if you are attempting to climb Mount Everest, it is deadly.
From far away, the Mountain of Calvary shows three crosses. The one in the middle held an innocent man. The ones on the right and left held those who deserved to be there.
It is a scene of bloodshed, murder, sins, and sacrifice.
The brutality chills me to the bone.
But up close, we see the blood that was spilled for us.
We see that it was our sin that held Christ to the cross because He loved us so, and not the nails in His hands and feet.
He could have jumped down and walked away.
He could have said it was too hard, too painful, too much a burden to bear.
But He chose that mountain moment to prove His love for me. For you. For us.
A Reason to Rejoice
How great is it to know that on the top or the bottom of the mountains we face in life, God knows and has been exactly where we are? And because of Jesus, just as He experienced the transfiguration of the cross to life, we can experience death to life through our relationship with Him.
We will not, are not, and will never become God. Let me make that clear. God's transfiguration is not about us.
But it is about realizing how a perfect man named Jesus Christ, the Holy Spirit, and God, the three-in-one Trinity, saved my soul and continues to save my soul, no matter where I am on that mountain.
For in this life, we will have plenty of hills and valleys. We will have Moses and Elijah that encourage us in the faith and strengthen us along the way.
But we will also have moments when mockers and criminals seem to win and hang by our side. Seem to spit in our face and tear us down.
In either situation, both groups will someday fade away when the end comes, and we are met face-to-face with the one who created us all (Mark 9:8). So too, will the same be for us: "Suddenly, when they looked around, Moses and Elijah were gone, and they saw only Jesus with them" (Mark 9:8, NIV).
The Mountains You Face Today
As we face our mountains of life, it is my prayer that we will be able to lift our eyes above and beyond the mountains to the Mountain Maker, not allowing our eyes to rest and reside in the valleys, or get distracted and prideful in the peaks.
Because maybe God died on Mount Calvary, a mountain of despair and sorrow, to show us that even in the worst of nights and lowest of places, even death and darkness cannot hold the grave. Even horror can be made into something beautiful.
And maybe Jesus was transfigured on a mountain in the presence of Moses, Elijah, Peter, James, and John to show us He is in the highest and best peaks, too. But even then, we must remember to listen to Him, and never forget what He has done for us (Mark 9:7).
He Traded the Peak for the Valley
For even on His mountaintop experience, Jesus was thinking of and talking about His coming death on a cross. He traded in His peak not for pride, like many of us do, but a valley where He would be brutally murdered and hung for me and you.
And if we are honest, most of us love the peaks and hate the valleys. And even more so, we hate the journey up them.
Yet Jesus teaches us that even in the high places, He brought Himself low because He loved us. And He would bring Himself low, even though He knew those people who would "do to Him whatever they pleased" (Mark 9:13) were ones who once called Him Savior and friend.
Because Jesus loved us more than the mountains, and He still does.
We cannot understand it, but we can be thankful.
He doesn't even ask us to build shelters (Mark 9:5-6).
He asks us to listen to Him (Mark 9:7).
On the mountaintop or valley low, He asks us to belong to Him.
Agape, Amber
Photo Credit: ©iStock/Getty Images Plus/leonid_tit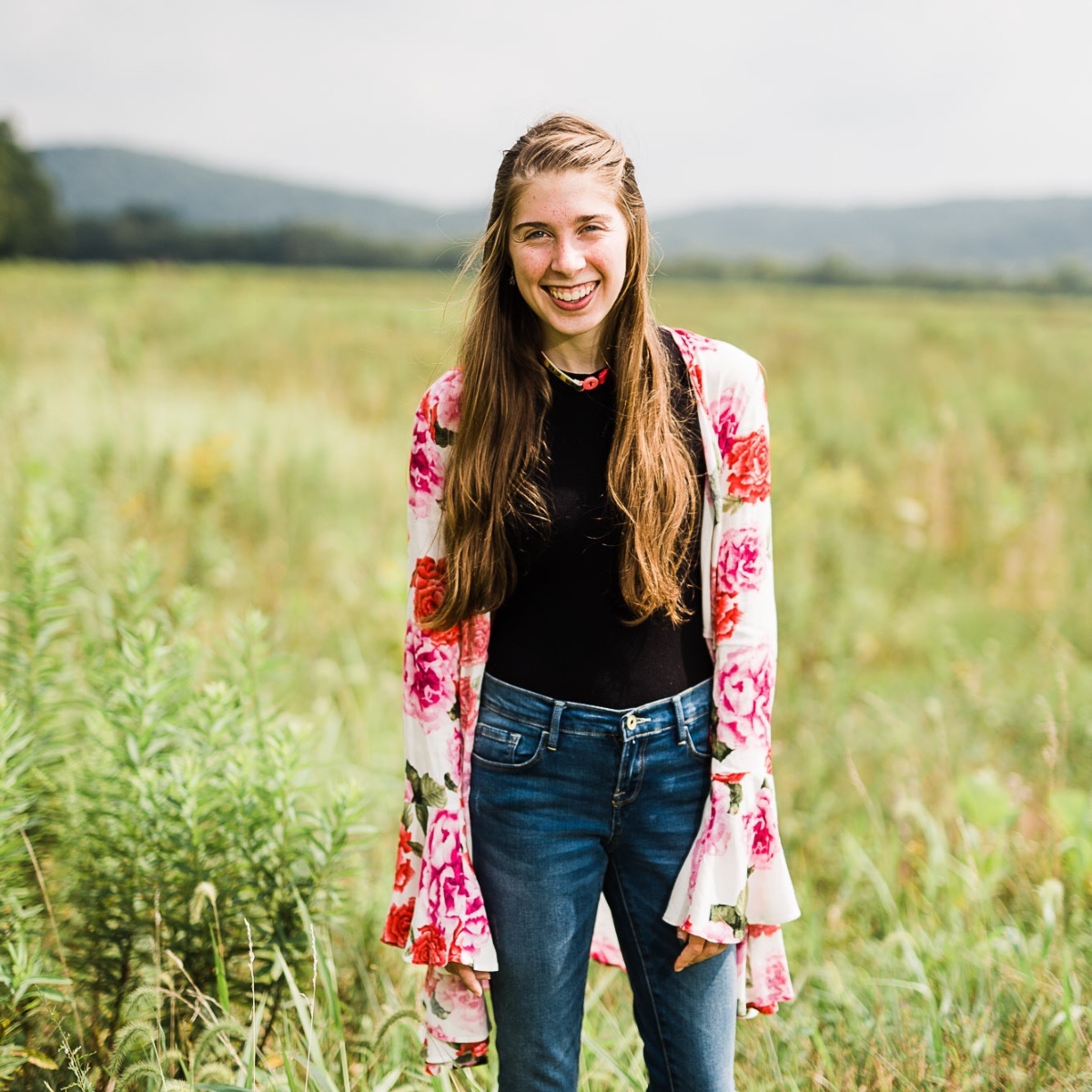 Amber Ginter is a young adult writer that currently works as an English teacher in Chillicothe, Ohio, and has a passionate desire to impact the world for Jesus through her love for writing, aesthetics, health/fitness, and ministry. Amber seeks to proclaim her love for Christ and the Gospel through her writing, aesthetic worship arts, and volunteer roles. She is enrolled in the YWW Author Conservatory to become a full-time author and is a featured writer for Crosswalk, ibelieve, Salem Web Network, The Rebelution, Daughter of Delight, Kallos, Anchored Passion, No Small Life, and Darling Magazine. In the past, she's also contributed to Called Christian Writers, Southern Ohio Today News, Ohio Christian University, and The Circleville Herald. Visit her website at amberginter.com.
---
---