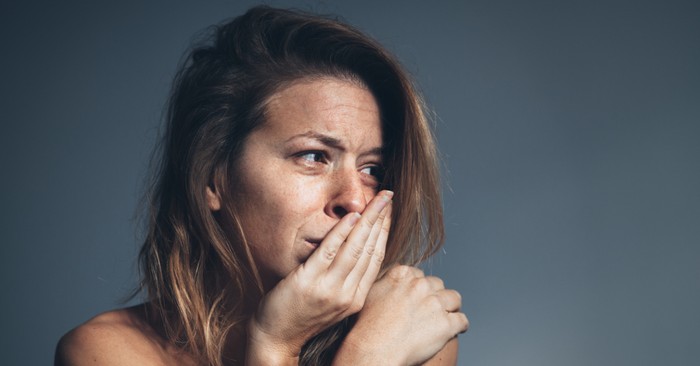 It gets difficult when we navigate desperate times without any sign of change, but God often works in the dark. We don't see what He is doing, but we must keep the faith that He is at work.
I created my own list of Scriptures for the mountain before me. In less than two weeks, I will be waking up in a recovery room after having most of my spine reconstructed through spinal fusion surgery. I'm facing months of recovery. The doctors found my scoliosis when I had a painful case of sciatica. Now I have to face the pain again. Having Scriptures handy will help me when the pain overwhelms me and taking just one step seems impossible.
What do you face today? Is it a surgery or other health crisis? Is it the loss of a loved one? Are you trying to adjust to life as a widow? Have addictions touched your life? Have children gone astray? Whatever your hard season is, I know these verses will encourage you:
"I can do all this through him who gives me strength." (Philippians 4:13 NIV)
God will never call you to what He won't take you through. Perhaps your future looks daunting. You have to climb a mountain that has high cliffs and steep trails. The trails are there because someone has come before you. You aren't the only climber. Jesus climbs that mountain with you. He stops when you need to rest, and He climbs while encouraging you all the way. Whatever you face today, know that Jesus will strengthen you to accomplish it.
"Though he slay me, yet will I hope in him..." (Job 13:15a NIV)
Job faced more heartache than any believer in the Bible. He lost everything in a matter of minutes. How could God allow such devastation to come upon such a godly man? Job never knew what we do.
When we read the first two chapters of the book of Job, we learn how bad things happen to godly people. Job was a righteous man, so Satan requested to harm Job. Yes, the devil has to get permission to touch God's children. God allowed Satan to do anything as long as he didn't harm Job's body. God allowed this to demonstrate Job's righteousness.
Within minutes, Job lost everything: his livestock, servants, and even his children. Job refused to curse God as his wife suggested.
Unpleased with these results, Satan requested to harm Job's body, and God allowed it as long as Job didn't die. Satan afflicted Job's body with boils. Still, Job didn't turn his back on God. That is why Job makes the above statement. His hope remained steadfast even if God would slay him. He would trust God. Let's hang onto this one, sister.
"Consider it pure joy, my brothers and sisters, whenever you face trials of many kinds, because you know that the testing of your faith produces perseverance." (James 1:2-3 NIV)
Suffering isn't joyful. Far from it, but we can find joy in the reason for our pain. Trusting God gets difficult here, but like Job, we have no choice but to trust God. We know that when the smoke and the ashes clear away, joy will rise.
"I can do all things through Christ who strengthens me." (Philippians 4:13)
God looks for perseverance in our trials. He wants to see us as overcomers, but we don't have to do it in our own strength. We do it in the strength of Jesus. This passage reminds me why I'm going through this trial.
"Do not be anxious about anything, but in every situation, by prayer and petition, with thanksgiving, present your requests to God. And the peace of God, which transcends all understanding, will guard your hearts and your minds in Christ Jesus." (Philippians 4:6-7 NIV)
We look to verse six for our instructions. I don't know about you, but I forget when I am hurting. I've been telling my pastor to remind me of everything he tells me now because when I'm in pain, my brain grows numb. It becomes difficult to recall truths like these. That's why I'm making my own list to remind me of God's Word.
First, we stop the anxiety. Stop the worry and fear. Speak to it and demand it to leave in the name of Jesus. Then pray, and not just any kind of prayer, but start thanking Jesus. Even in the worst of situations, we have plenty to thank Him for. We have life. We have breath. We have Jesus as our Lord and Savior.
When we follow through with verse six, verse seven kicks in. Peace will flood into our hearts and minds, and we will be able to walk through this season with perfect peace. Peace is demonstrated in the crisis, not in the calm.
"Whoever dwells in the shelter of the Most High will rest in the shadow of the Almighty. I will say of the Lord, "He is my refuge and my fortress, my God, in whom I trust." (Psalm 91:1-2 NIV)
I would love to include every verse from Psalm 91. It is a prayer for protection. It includes prayers against pestilence and plagues. It promises freedom from the fear of the terror of the night.
The key to this psalm is the word "dwell" in verse one. It is the same as the word "abide" in John 15. It means we must spend some serious time with Jesus. Time in His Word and time in prayer. Are you abiding?
"But he said to me, "My grace is sufficient for you, for my power is made perfect in weakness." Therefore I will boast all the more gladly about my weaknesses, so that Christ's power may rest on me." (2 Corinthians 12:9 NIV)
No list of Scriptures for suffering could be complete without this verse. We don't want to hear "No." But if "No" is God's answer, and our prayers aren't answered the way we expected, we receive His grace.
That grace turns our weakness into the power of Jesus, which rests upon us. His power stays upon us as long as we need it.
"Therefore confess your sins to each other and pray for each other so that you may be healed. The prayer of a righteous person is powerful and effective." (James 5:16 NIV)
I selected this verse because it reminds me that our prayers are valuable. First, it draws our attention to sin. We need to do some self-examination to remove any and all sin in our lives. Sin will stop prayers from being answered. Confessing sin to another can be used when we need someone to hold us accountable. Perhaps a pastor or close friend.
During my season of severe pain, I became addicted to sweets. Now I'm praying for lab work to come back with some normal levels.
Regardless of the outcome, I need someone to hold me accountable. Knowing that I must tell someone I overindulged helps me want to pass on dessert.
Next, it reminds us to pray for one another. God commands that we pray for each other, but when I pray for someone who is in worse shape than me, it stops a pity party before it can even get started.
Prayer is powerful, and we need to remember that. Sometimes we grow weary, praying and waiting on God to answer. This verse gives us a reason to keep praying and never give up.
I hope you have found something to hold on to in your hard season. The Bible is rich in comfort and encouragement. Several months ago, I read through the entire book of Psalms, and it was perfect. I could pray many of the same prayers that the psalmist prayed. It comforted me and lifted me up.
Remember that just because God is silent, it doesn't mean He has stopped working. It gets difficult when we navigate desperate times without any sign of change, but God often works in the dark. We don't see what He is doing, but we must keep the faith that He is at work.
We also must trust His timing. We want it done right now, but His timing is perfect. Trusting God means trusting His timing.
Now I'd like to pray for you: Lord, the roads we travel are rough. We desire Your help. We grow tired and impatient. Give us a breath of fresh air with perseverance. We trust You, and we know You do what is best. While we wait, comfort us, and every now and then, can You just give us a sign that You haven't forgotten us? We know that all things are possible with You, and You still do miracles today. We praise You now with bountiful thanks for what You are about to do. Thank You that we are covered by the blood of Jesus Christ, and we look forward to our victory. In Jesus's name. Amen.
Photo Credit: ©Getty Images/Marjan Apostolovic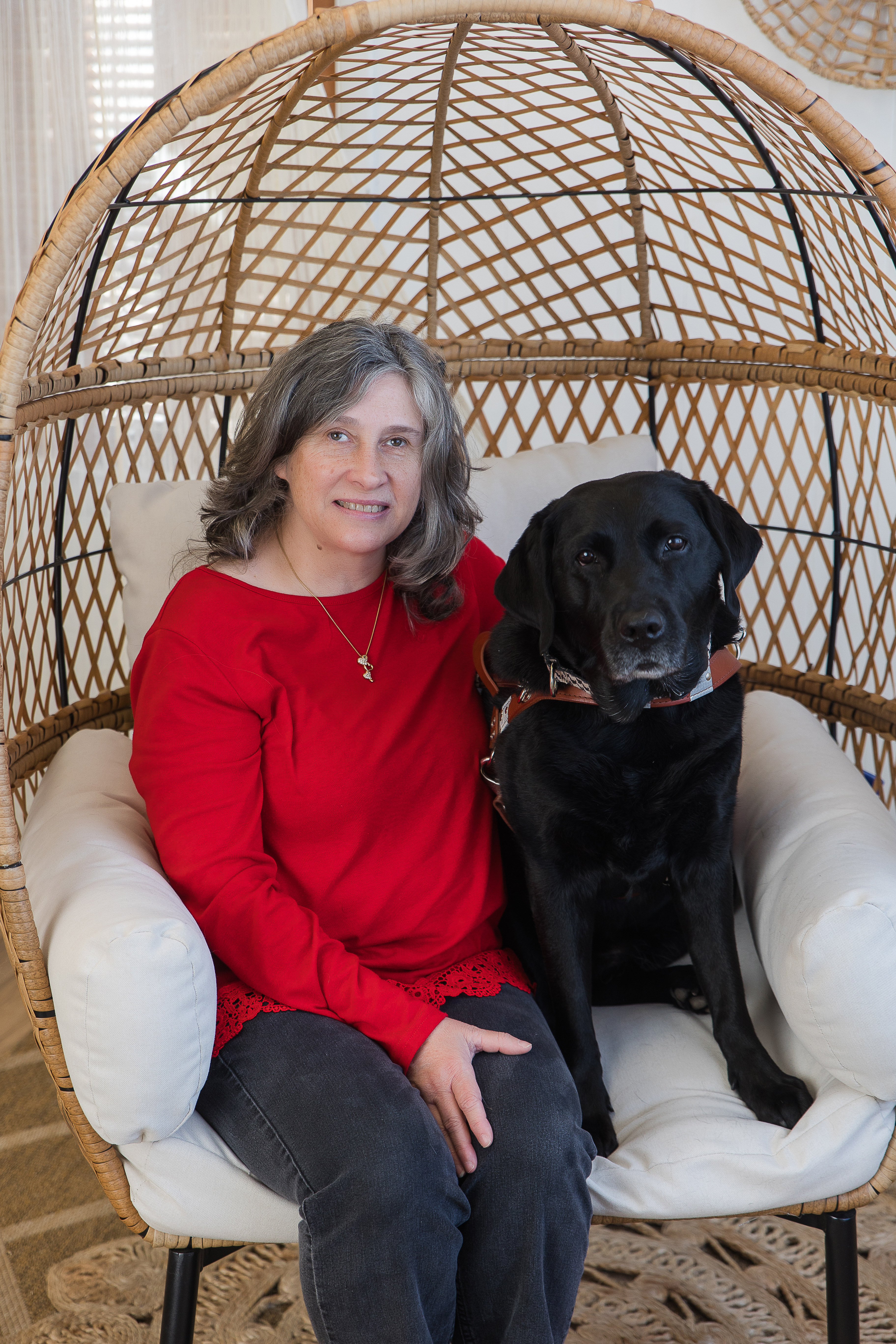 Carolyn Dale Newell is an author and certified speaker. She knows what it is to live with blindness, but she calls her disability a gift from God. Her passion is to equip women to break free from emotional strongholds through her book, Faith That Walks on Water: Conquering Emotional Bondage with the Armor of God. You can connect with Carolyn on her website and her women's ministry group on Facebook.
---
---