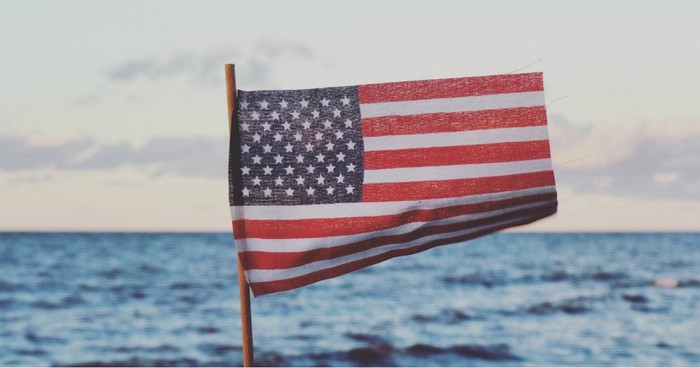 Are you concerned about the current state of America? Would you like to pray more effectively for God's Kingdom to come and His will to be done here? If so, here are seven Scriptures you can pray that will help you intercede for our nation.
Are you concerned about the current state of America? Would you like to pray more effectively for God's Kingdom to come and His will to be done here? If so, here are seven Scriptures you can pray that will help you intercede for our nation.
1. First of all, pray for America's leaders at the federal, state, and local levels.
1 Timothy 2:1-2 says, "Therefore I exhort first of all that supplications, prayers, intercessions, and giving of thanks be made for all men, for kings and all who are in authority, that we may lead a quiet and peaceable life in all godliness and reverence."
How do we intercede for our leaders? Pray:
That our leaders would know God and serve Him;
That God would give them wisdom and surround them with godly counselors;
That they would stand boldly and courageously in the face of evil, without backing down from righteousness; and
That they would have ears to hear God's instruction and eyes to see His strategies.
Even if a leader is currently not doing any of the above, we can change that reality through our prayers.
2. Pray for God's people to turn back to Him.
2 Chronicles 7:14 says: "... if My people who are called by My name will humble themselves, and pray and seek My face, and turn from their wicked ways, then I will hear from heaven, and will forgive their sin and heal their land."
This promise is not contingent upon lost people coming to Jesus. It's completely dependent upon us--God's people--humbling ourselves, praying, seeking God's face, and turning from our wicked ways!
Ouch! That puts a new perspective on our usual thought pattern, doesn't it? It brings home God's message to the Church in Revelation 2:4, which says: "Nevertheless I have this against you, that you have left your first love."
God wants us to be hot on fire for Him. Therefore, when you pray, pray for revival in the Church. Pray for Christians everywhere to get right with God; to return to their first love; and to seek Jesus with all their hearts.(Read my letter of hope to America for more.)
3. Pray for God's people to love and serve America again in practical ways.
Proverbs 11:11 says, "By the blessing of the upright the city is exalted, but it is overthrown by the mouth of the wicked." If a city can be lifted up when God's people bless it, how much more a nation? We as God's people need to bless our nation.
Blessing our nation is a very practical thing. Therefore, pray that God's people will bless America in practical ways. For example, pray:
For individuals whom God is calling to run for office to answer that call;
For people to answer God's call to become entrepreneurs, providing jobs for others;
For Christians to get involved in civic duties, so they witness for Jesus in those spaces; and
For people even to buy American-made goods whenever possible.

4. Ask God to raise up the leaders He wants in office, and to bring down the leaders He doesn't want in office.
The Bible tells us specifically that it is one of God's jobs to promote certain people, according to His choosing, and to bring others down. Psalm 75:6-7 says, "For exaltation comes neither from the east nor from the west nor from the south. But God is the Judge: He puts down one, and exalts another."
Also, Daniel 2:20-21 says, "Daniel answered and said: 'Blessed be the name of God forever and ever, for wisdom and might are His. And He changes the times and the seasons; He removes kings and raises up kings; He gives wisdom to the wise and knowledge to those who have understanding."
Therefore, when you pray, ask God to raise up and bless every leader who suits His purposes for our nation--and to bring down every leader who does not.
According to 1 Timothy 2, we should always pray for all leaders--even for those leaders who lead unrighteously. It is not God's will that any should perish, but that all should come to repentance (2 Peter 3:9). We should always ask God to save and have mercy on individual leaders.
However, the Bible specifically says that bringing down unrighteous government is just as important to God as raising up righteous government. Therefore, we should pray both sides of this Scripture. "God, raise up righteous leaders, and remove those leaders from their offices who work against You, in Jesus' name."
5. Ask God to teach us how to disciple this entire nation for Him.
The Great Commission was not just a command to disciple people; it was a command to disciple nations. Matthew 28:18-20 says:
"And Jesus came and spoke to them, saying, 'All authority has been given to Me in heaven and on earth. Go therefore and make disciples of all the nations, baptizing them in the name of the Father and of the Son and of the Holy Spirit, teaching them to observe all things that I have commanded you; and lo, I am with you always, even to the end of the age.' Amen."
Therefore, we need to pray that God will show us how to influence entire nations for Him. How can we use each sphere of society--media, arts, business, government, religion, etc--to show people His glory? The Lord will show us if we pray.
6. Pray for the hearts of parents to turn back to their children, and the hearts of the children to turn back to their parents.
Malachi 4:5-6 says, "Behold, I will send you Elijah the prophet before the coming of the great and dreadful day of the Lord. And he will turn the hearts of the fathers to the children, and the hearts of the children to their fathers, lest I come and strike the earth with a curse."
It is God's will for parents and children to love, serve, protect, and honor one another. The family was one of the very first institutions God created. Families matter!
Nevertheless, many families are in a shambles. We need God to pour out the spirit and power of Elijah—the same gift He gave John the Baptist—and turn the mothers' and fathers' hearts back to their children, and the hearts of children back to their mothers and fathers.
7. Pray that America would become a 'sheep nation' that protects and shelters God's people.
According to Matthew 25:31-36, "sheep nations" are those nations who bless, protect, and care for Jesus' brothers and sisters. "Goat nations" are those who do not--and goat nations will be judged by God when Jesus returns.
How should we pray, then? Simply pray that America would again become a safe place for the Gospel to be preached. Pray that America would protect and care for all of God's people and that we would remain free to preach and live biblical truths.
Would you join me in praying these seven Scriptures for our beautiful nation? Leave a comment below if so!
---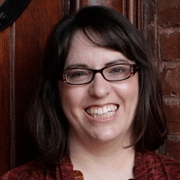 Jamie Rohrbaugh is an author, speaker, and Presence seeker whose heart is for the local church. Called to edify, encourage, and equip the Body of Christ, her passion is to see sons and daughters of all ages transformed by the love of Abba Father. Jamie blogs at FromHisPresence.com® about prayer, revival, and the manifest presence of God. She is the author of four books and of numerous articles around the web. Jamie is a grateful member of the Redbud Writers Guild. She and her husband live in Chattanooga, Tennessee, and together they have one cat. Follow her on Pinterest, Facebook, or Twitter.
---
---