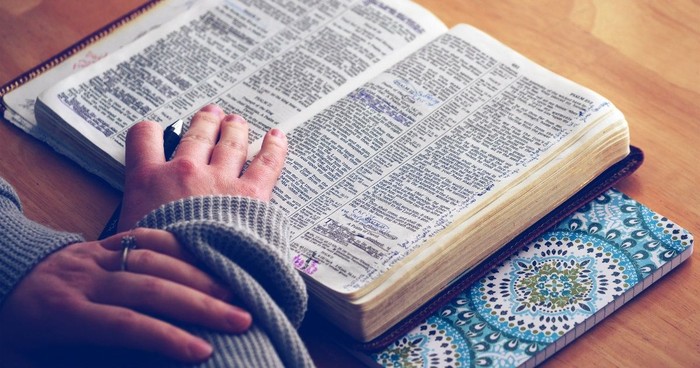 Dear believer, you are not forgotten. God knows the deepest desires of your heart, and He is ready and willing to move on your behalf. Are you ready to ask Him?
It was late at night, but sleep eluded me. The anguish in my heart burned strongly and I crumpled to my knees beside the bed. As soon as I knelt before God, the agony of my soul came rushing out in a flood of soul-baring prayer.
I was upset because I had such huge dreams in my heart, but I saw no progress toward those dreams. Friends all around me seemed to be advancing rapidly into their callings, but I was not. I felt overlooked and forgotten by both God and people.
While I poured out my heart to the Lord, the Holy Spirit brought seven Bible promises to my remembrance. As He reminded me of each verse, I prayed it back to God like an attorney standing before her Judge. Since God can never go back on His Word, I pointed to His Word in prayer and insisted that He keep His promises in my life!
The very next day, I began to see change. Radical things began to happen seemingly out of nowhere. Even to the current time, radical things continue to happen whenever I pray these promises.
Are you also struggling with feeling forgotten? If so, are you ready to go boldly before the throne of grace?
Here are the seven Bible promises that, I believe, will change your life as they have mine:
1. Pray for God to answer you and honor you.
Psalm 91:15 expressly states that God will answer us, deliver us, and honor us when we call upon Him:
"He shall call upon Me, and I will answer him; I will be with him in trouble; I will deliver him and honor him" (NKJV).
Yes, honor belongs to God. Nevertheless, it's His desire to clothe us with it, just like the father placed his robe upon the prodigal son. It delights our Father's heart to watch us wear His mantle. So ask Abba Father to honor you, and see what He does!
2. Ask God to perform the duties of a Father for you.
Psalm 27:10 promises that when your father and your mother forsake you, then the Lord will take you up and adopt you as His child. What a precious promise!
Just like you promoted your children from baby food to solid food when they were old enough, God will also promote you into the next part of your destiny when you are ready. It is Abba's sacred duty as a Father to grow, develop, and promote His children. Ask Him to take you to the next level!
3. Remind God that promotion comes from Him alone.
Your destiny does not depend on people. Instead, men's hearts are in the hand of God. Scripture expressly tells us that exaltation comes directly from God alone:
"For exaltation comes neither from the east nor from the west nor from the south.
But God is the Judge: He puts down one, and exalts another" (Psalm 75:6-7 NKJV).
When it's time to promote you, God will influence the hearts of the right people. The Holy Spirit can whisper one word in the right person's ear and change your life forever.
So put God in remembrance of the fact that He—and He alone—is in charge of your promotion. Insist that He promote you when you're ready. And while you wait, keep your eyes fixed on Jesus.
4. Ask God for favor.
Luke 2:52 tells us that even Jesus had to increase in favor with both God and man. If Jesus had to increase in favor, how much more do you and I need it?
I encourage you to pray for favor with individuals by name. Pray for favor in every situation. If we ask, God will grant us the favor we need. He is always ready to make us more like Jesus, His Favored One.
5. Pray for influence.
Psalm 2:8 records the Father's command to Jesus to ask for the nations as His inheritance. If we are to become like Jesus and also carry out His Great Commission, we also should ask God for Kingdom influence.
Isaiah 55:5 contains a beautiful promise about influence for the Gospel's sake:
"Surely you shall call a nation you do not know, and nations who do not know you shall run to you, because of the Lord your God, and the Holy One of Israel; for He has glorified you" (NKJV).
Influence is part of every Christian's Kingdom destiny. I have prayed for godly influence for many years, and I encourage you to pray the same way. When we pray for godly influence, we are both praying in faith and also entrusting ourselves to God, who alone knows the condition of our hearts.
Without influence, we cannot reach people. Pray for influence so that you can expand the reach of the Kingdom everywhere you go.
6. Ask the Holy Spirit to advocate for you.
John 14:26 tells us that the Holy Spirit is our Helper and Advocate. You may feel like you have no one else advocating for you, but the Holy Spirit is!
When you pray, ask the Holy Spirit specifically to advocate for you before all the people that He wants to use in your life. When the Holy Spirit advocates for you, you will find that:
New opportunities and relationships come to you that you could never have obtained for yourself.
When it's time for you to be promoted, the Holy Spirit will tell the people He wants to use to do so.
When people, rumors, situations, or any other enemy attack comes against you, the Holy Spirit will plead your case against the accuser—and He will win every time.
7. Ask God to bring you the reward of your labor.
Rewards matter to God. God's Word says that he who comes to God must believe that He exists, and that He is a Rewarder of those that diligently seek Him (Hebrews 11:6). His Word also proclaims that where we have sown, we should also reap.
Are you tired of sowing and working, but watching someone else get the harvest of reward, promotion, honor, recognition, or influence that you rightfully earned? If so, then it's time to start praying Isaiah 62:8-9. This passage says:
"The Lord has sworn by His right hand and by the arm of His strength: "Surely I will no longer give your grain as food for your enemies; and the sons of the foreigner shall not drink your new wine, for which you have labored. But those who have gathered it shall eat it, and praise the Lord; those who have brought it together shall drink it in My holy courts" (NKJV).
God has sworn that He will not give the fruit of your labor to another. If you're tired of watching an enemy steal your harvest, it's time to claim this promise in fervent prayer.
Dear believer, you are not forgotten. God knows the deepest desires of your heart, and He is ready and willing to move on your behalf.
Are you ready to ask Him?
Is the Holy Spirit speaking to you about these promises also? If so, please leave a comment below!
Image Credit: Unsplash.com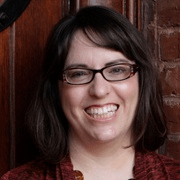 Jamie Rohrbaugh is an author, speaker, and Presence seeker whose heart is for the local church. Called to edify, encourage, and equip the Body of Christ, her passion is to see sons and daughters of all ages transformed by the love of Abba Father. Jamie blogs at FromHisPresence.com® about prayer, revival, and the manifest presence of God. She is the author of four books and of numerous articles around the web. Jamie is a grateful member of the Redbud Writers Guild. She and her husband live in Chattanooga, Tennessee, and together they have one cat. Follow her on Pinterest, Facebook, or Twitter.
---
---