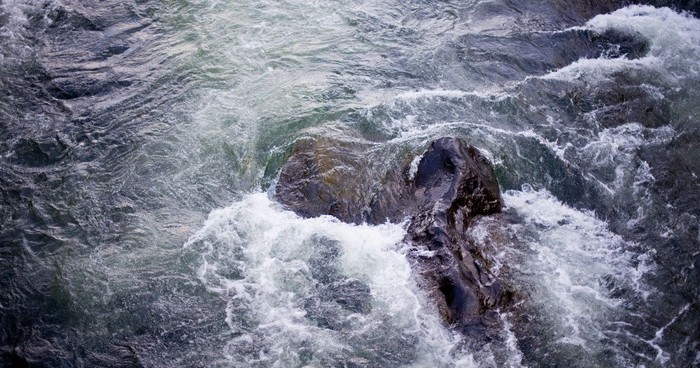 May these 7 lessons help us grow our faith when we come to our next Jordan.
As a suddenly single mom, I've found myself up against circumstances far outside my capability. I cannot count the number of times I've told God that something is too hard as I've faced my own grief, my children's grief, raising seven kids to adulthood, constant decisions and more.
The first year after my husband's death, I'd been reading through the Bible and one morning arrived in Joshua. I was riveted as I read how God parted the flood-stage Jordan river so the Israelites could cross over on dry ground.
Lord, I prayed, part our Jordan and stay the flood waters until every single one of my children and I are safely on the other side of all this.
Maybe you're facing your own Jordan right now. Chances are, at some point this year, we'll be up against something far too hard for us. Even impossible.
The same powerful God who parted the Jordan for Israel cares just as much for you and me. And those first chapters of Joshua give us 7 lessons when our faith is tested.
1. Recognize God brought us here.
For 40 years, God had led the Israelites through the wilderness by a pillar of cloud and fire.  Now, right when the Jordan was at its highest and most treacherous level, God led the Israelites to cross it. Wouldn't it have been easier for Israel to ford when the Jordan was a sleepy ribbon of water? Yes, but they would have missed the miracle. God leads us with "cords of kindness" to overwhelming circumstances precisely to show us His glory.
2. Remember God's promises.
Before God ever perched Israel in front of the Jordan, He reminded Joshua: "I will give you every place where you set your foot, as I promised Moses…As I was with Moses, so I will be with you; I will never leave you nor forsake you." (Joshua 1:3, 5). And this is not just an Old Testament promise to Israel. This promise is equally for us. In Hebrews 13:5, God says, "Never will I leave you; never will I forsake you."
3. Obey God's Word.
Along with His promises, God reminded Joshua to obey every bit of God's law. "Do not turn from it to the right or to the left, that you may be successful wherever you go." (Joshua 1:7) When God told Joshua to be strong and courageous, it wasn't chest-thumping or positive thinking that made him brave. It was knowing that only full obedience to God would bring about their success.
4. Stay in God's Word.
"Do not let this Book of the Law depart from your mouth; meditate on it day and night…" (Joshua 1:8) When we're facing overwhelming circumstances, we must saturate ourselves with the Word. Facebook memes will never give us the meat we need to face our situation with faith. Daily time in the Bible helps us know Who God is and how to align our life to Him.
5. Keep our focus on God.
As the Israelites prepared to cross, they were instructed to watch for the Ark of the covenant and follow it. "Then you will know which way to go, since you have never been this way before." (Joshua 3:4) The Ark encompassed the very Presence of God. We will lose heart and lose faith every time if we focus on the floodwaters around us. We must keep our mind on God's truth and open our eyes for His leading hand. Martin Luther said, "I know not the way He leads me, but well do I know my Guide."
6. Get our feet wet.
Joshua records that "as soon as "their feet touched the water's edge, the water from upstream stopped flowing." (Joshua 3:15-16) God did not part the Jordan as they camped on the bank. The miracle only happened once they stepped into the water. God delivers as we step out in faith with Him.
7. Make a memorial.
God directed Joshua to take 12 stones from the dry sand of the Jordan riverbed and set them up as a memorial, to forever remind all succeeding generations of God's miracle. What a faith-booster every time they faced a new, difficult task! We too need memorials. Mine are usually recorded in my journal or Bible and marked with a date and details of how God worked. What a faith boost every single time I re-read those and am reminded that God who delivered me in the past will deliver me again.
Listen, none of us wants to face the impossible. But if God leads us to it, He will surely lead us through it. May these 7 lessons help us grow our faith when we come to our next Jordan.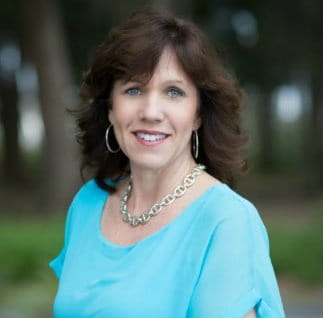 Lisa Appelo is a single mom to 7, young widow, author & crazy in love with Christ. She shares soul-deep encouragement for the life of faith at LisaAppelo.com. Check out her free Bible study & journal 100 Days with Christ here. You can also find her on Facebook and Instagram.
---
---