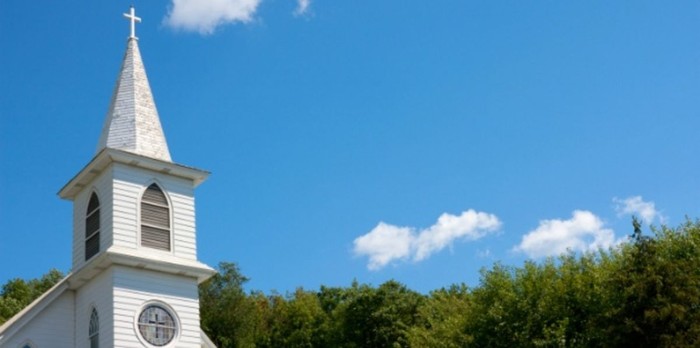 No church is perfect. But we're still called to love the Body of Christ and serve it well.
For as long as I can remember, I've spent every Sunday morning, a lot of Sunday evenings and quite a few Wednesday nights at church. Like most everyone who has grown up in the church (especially in the Bible Belt), I've done my time in Vacation Bible School, played numerous biblical characters in church pageants, been baptized, sang in front of the congregation on Youth Sunday, and been on plenty of youth retreats. My experiences as a whole in the church have been normal and simple, and I'm grateful for them.
As I've grown older, however, I've become more aware of the issues the church faces today, the people around me whose experiences in the church haven't been so positive, the unrealistic expectations we have for our churches, and the shortcomings of all of them. I've sat in two different congregations while two different pastors' infidelities have become public, and experienced first hand the painful feelings of shock, betrayal and anger that accompany such a scandal. In one of those cases I chose to remain a member of that church. In the other case, I did not.
Recently, there has been a significant amount of controversy surrounding a large, well-known church in my city and the man who pastors it. I've visited the church, read the articles in the media, talked with friends who have attended and left, and talked with friends who continue to attend and are extremely blessed through it. These stories and conversations have prompted a lot of thought about the Body and Bride of Christ, what we should expect from it, and how we should behave as members. I won't pretend to be a theologian or anyone with any authority on the matter, but through these conversations and my own experiences, the Lord has taught me a great deal about church andmy perceptions of it.
1. Every church is flawed.
The church I chose to attend when I moved to Charlotte is one of the biggest blessings I have been given over the pastyear. I have never been part of a more authentic, more challenging, more loving, and more thought-provoking body of believers. I am unbelievably grateful for the role it is playing in my life and am actually finding myself more enthusiastic about church itself than I've been in a long time.
This same church, however, is one of the two I referenced earlier – the past six months haven't been anywhere close to what I expected, as we have navigated some significant issues among our leadership. It's been a good reminder to me that while this church is a valuable part of my life, there are still flaws. No matter how great Sunday seems to be from our position in the pews, there are always shortcomings, poor decisions, vulnerabilities, conflicts and sin. Just like its members, no church is perfect and no church is immune.   
2. The work God does through a church is never diminished by its failure or strengthened by its success. 
In light of the recent controversies surrounding the church I mentioned above, many members' have defended their community and talked about the remarkable impact the church has had on their lives and the way the Lord has used it to teach and strengthen them. I don't doubt that this is true. Just because a church has specific issues does not mean the Lord isn't working through it and that people aren't being changed as a result. The issues in His church cannot diminish the Lord's ability to create good out of everything.
Similarly, though, I think it's dangerous to begin assuming that just because a church is popular, powerful or large, that it has enhanced authority or influence. The Lord uses people in powerful ways, but to assume He looks with more favor on a flashy congregation than on a humble, faithful one is to assume His work is dependent upon our own abilities or budgets.   
3. Don't mistake the power of the church for the power of its leadership.
Although our pastors and worship leaders are the ones we see regularly, and while many of them are making important decisions on behalf of the church, I think it's dangerous to definethe quality or power of a church based upon these individuals. In 1 Corinthians 12, Paul discusses the Body of Christ and the importance of the many parts. He even goes so far asto say that the parts of the body that are less presentable and less honorable deserve special treatment, verses the presentable parts that do not need it (v. 22 – 24).
The power of a church is certainly contingent on its leaders and their own walks with Christ, but it is important to remember the church needs deacons, nursery workers, secretaries, greeters, and quiet members who faithfully support it behind the scenes, perhaps even more than it needs a dynamic pastor or worship leader.
4. Always be on guard.
If a church is always flawed, then it is always vulnerable. Churches are held to a high standard in the public eye and when they experience a downfall or questions of integrity are raised, it isoften highly publicized in the media and painful for its members. The best way to avoid these types of issues, in my opinion, is to remain on guard and above reproach. If church leadership and its members are always vigilant to protect a church's reputation by creating accountability and transparency surrounding its operations, the church itself is much less vulnerable.
5. Church membership is a responsibility.
It's easy to attend on Sunday, sit in a pew, listen to a sermon and maybe drop a check in the offering plate. It's also easy to form our own opinions and ideas about the church and how it's not meeting our needs or is being poorly managed in some sense. I've done it. In some ways, I still do it. It's easy to associate ourselves with a church body, but not really take an active role. I don't believe this is true membership—it's a one-sided relationship where the pastor and the leadership serve us and we receive it.
Instead, church membership is a responsibility. In order for a church to grow and be used by the Lord (and for us to do the same as individuals), its members must commit to serving. Members should be praying for church leaders, supporting the church financially, stepping into various volunteer roles, and speaking up if there are issues. If we're truly the Body, every part must play a role and have a purpose in order to function properly. 
Despite the various clichés that accompany growing up in the church, I believe the Lord still works in and through the church and through the people who lead it – from the tiny sanctuary on the corner that still uses hymnals to the mega-church with five campuses and a massive audio visual budget.
I've found myself somewhere in the middle, and I'm grateful for the people who surround me on Sunday, the pastor who teaches me through his own mistakes, and for the way the Lord is carefully making me into His image as a result.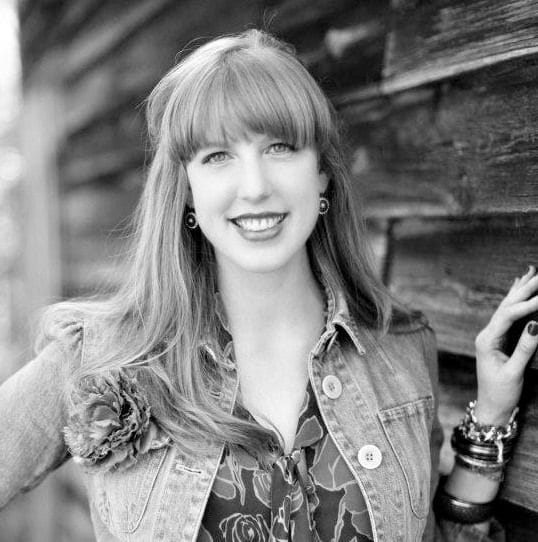 Chelsea Cote is a Type A twenty-something residing in Charlotte, NC. A non-profit development director by day, Chelsea loves Jesus, fashion, her family (including her giant cat Liam), decorating, art in all its forms, gummy candy, thrifting, liquid eyeliner, and watching The West Wing and Friends reruns. You can follow her on Twitter, Instagram and Pinterest and read her thoughts on faith, fashion and everything in between at www.bloomingbranchblog.com. 
---
---