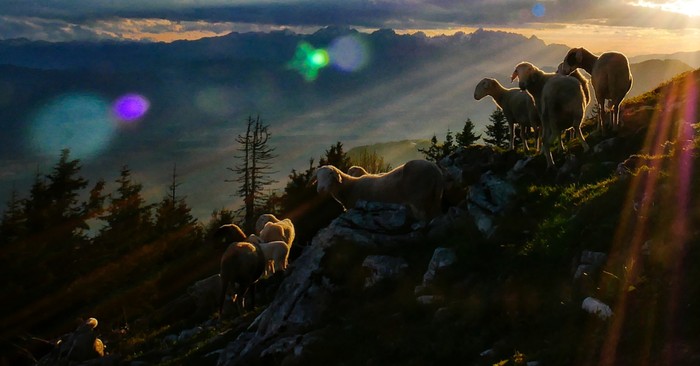 There is not a second of the day that God is not carefully guiding us toward our purpose, shielding us from the evil one.
The book of Psalms is one of my favorite books of the Bible. Maybe it is one of your favorite books too. The book of Psalms was written by a variety of psalmists, the most notable being King David. The Psalms were crucial in helping me out of bad times while I struggled with anxiety and depression. I would memorize these specific Psalms to recite whenever anxiety, fear, or depression would creep into my mind.
Here are five of my favorite Psalms that have helped me beyond what I can write in a single article. I hope they bring peace and serenity to your weary soul too:
"The Lord is my shepherd, I lack nothing. He makes me lie down in green pastures, he leads me beside quiet waters, he refreshes my soul. He guides me along the right paths for his name's sake. Even though I walk through the darkest valley, I will fear no evil, for you are with me; your rod and your staff, they comfort me. You prepare a table before me in the presence of my enemies. You anoint my head with oil; my cup overflows. Surely your goodness and love will follow me all the days of my life, and I will dwell in the house of the Lord forever" (Psalm 23:1-6)
Psalm 23 will always have a special place in my heart. My sister and I would often read this Psalm and memorize it together. My sister was actually the one who got me deeply connected to this passage of Scripture. She knew I was dealing with horrible anxiety and she had known in the past it gave her great comfort, therefore, she suggested it to me. I cannot tell you how much this Psalm has calmed my weary soul. If you are in need of peace and comfort, turn to this Psalm. It will surely bring solace to your weary soul just like it does for mine.
Don't neglect the power of these verses simply because of how popular this Psalm is. It encompasses the unfathomable peace and steady assurance we have in Christ our Shepherd.
"The Lord is my light and my salvation—whom shall I fear? The Lord is the stronghold of my life—of whom shall I be afraid? When the wicked advance against me to devour me, it is my enemies and my foes who will stumble and fall. Though an army besiege me, my heart will not fear; though war break out against me, even then I will be confident" (Psalm 27:1-3).
The entirety of Psalm 27 hits home with me and can always lift my spirits. Whenever my anxiety causes me fear, I turn to this psalm. As this psalm tells us, we have nothing to fear because the Lord is our light, salvation, and the stronghold of our lives. Since the Lord has us safely in the palm of His hand, we have nothing to fear. Don't allow your life to become engulfed by fear because it will only hinder the difference you can make for the Kingdom. Stand strong in the light and salvation of Jesus Christ.
Another key part of Psalm 27 that resonates with me is verse ten: "Though my father and mother forsake me, the Lord will receive me" (Psalm 27:10). This speaks to me because, like most people, I have had some negative experiences with my parents. Psalm 27 reminds me that even if my parents abandon me, God will always want me and will always love me.
"The righteous cry out, and the Lord hears them; he delivers them from all their troubles. The Lord is close to the brokenhearted and saves those who are crushed in spirit" (Psalm 34:17-18).
Psalm 34 is another favorite psalm of mine. This psalm brings serenity to my soul whenever I read it. I often turn to this psalm when feeling down, depressed, or crestfallen. Specifically, the verses of Psalm 34:17-18 help me not feel so alone when I am crushed in spirit. It reminds me that the Lord is close to the broken-hearted, and He will heal my wounds. David showed his vulnerability when he wrote Psalm 34, and it helps us know that being vulnerable is okay and that it is needed in order to heal. Often in our modern day, we are seen as being "weak" if we are vulnerable, yet there is great power in showing vulnerability, just as David does in this psalm. When individuals show their vulnerability, it helps us better connect with them and feel not so alone in our own struggles. It also encourages us to be vulnerable with God, allowing Jesus to work through our most insecure spaces.
"Whoever dwells in the shelter of the Most High will rest in the shadow of the Almighty. I will say of the Lord, 'He is my refuge and my fortress, my God, in whom I trust'" (Psalm 91:1-2).
Psalm 91 is another great psalm to turn to when you are sad, worried, or scared. As this passage tells us, God is our refuge and fortress, which means He is our strength. Often in the midst of anxiety or fear, our natural reaction is to run away from the situation, but we can stand strong in the face of anxiety and fear because we know God is our secure fortress. We can trust God because the Bible has proven over and over that He is dependable.
I memorized the entire Psalm 91 at a crucial time in my life. By reciting this psalm in my head, it helped me not to run away at the first sign of trouble or at an anxiety-provoking situation. Rather than running away, I could stay because I knew God was my refuge and strength. I could trust Him because He is God and He loves me unconditionally and eternally. When you are afraid, turn to God and rest in His peaceful shadow. You can always trust in God because you are His dearly loved child.
"I lift up my eyes to the mountains—where does my help come from? My help comes from the Lord, the Maker of heaven and earth. He will not let your foot slip—he who watches over you will not slumber; indeed, he who watches over Israel will neither slumber nor sleep. The Lord watches over you—the Lord is your shade at your right hand; the sun will not harm you by day, nor the moon by night. The Lord will keep you from all harm—he will watch over your life; the Lord will watch over your coming and going both now and forevermore" (Psalm 121:1-8).
Psalm 121 reminds us of where our help comes from—the Lord. This passage tells us the Lord watches over us night and day, which can bring peace to our hearts. If you're like me, sometimes you get scared when you are alone, but by turning to this passage, it reminds us that God is always watching over our lives. There is not a second of the day that God is not carefully guiding us toward our purpose, shielding us from the evil one. When the feelings of anxiety, fear, or depression come into your mind, lift up your head and remind yourself of where your help comes from. People in our lives will let us down, but God never will. He will always watch over us and He will always be by our side.
Photo Credit: ©Unsplash/Jaka Skrlep
---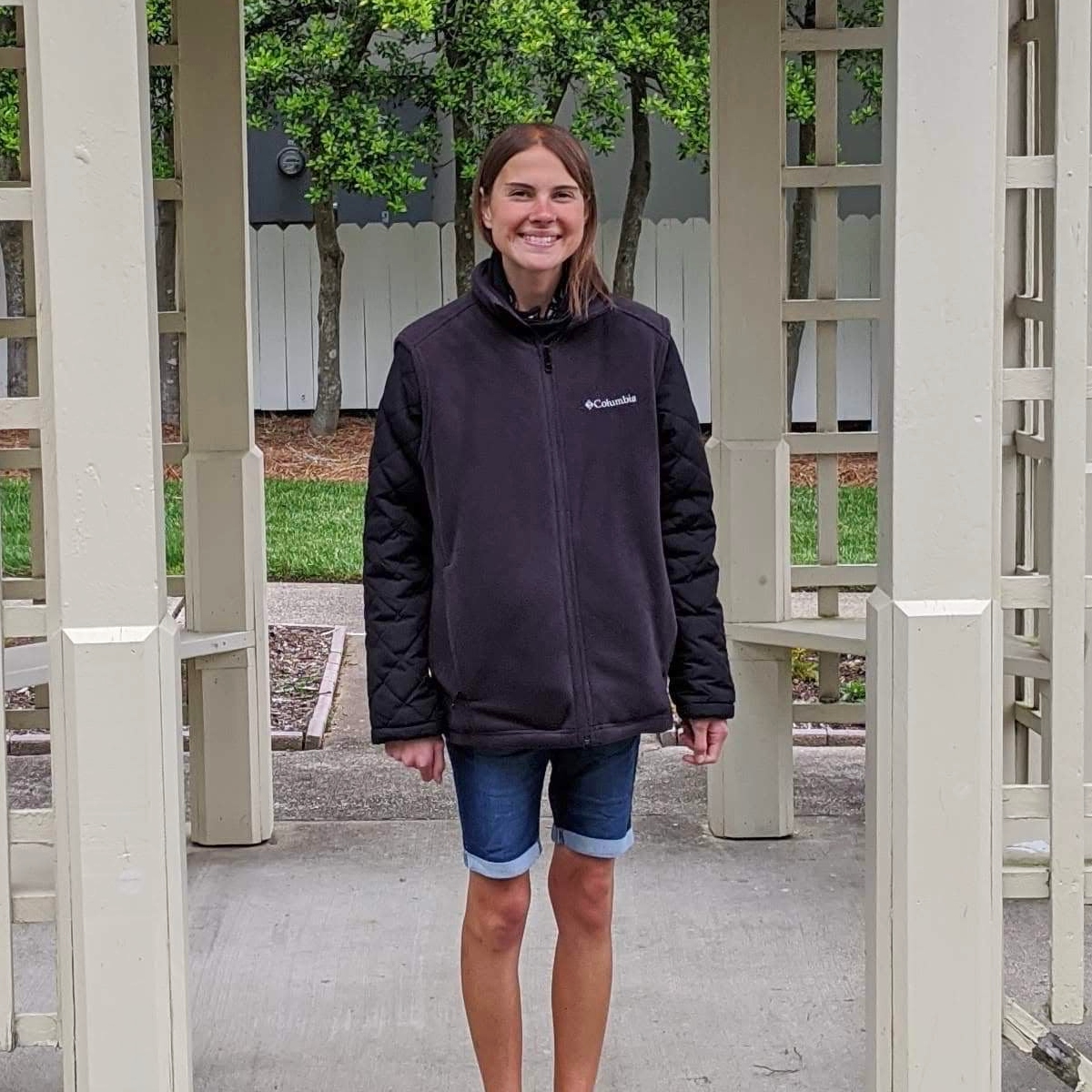 Vivian Bricker loves Jesus, studying the Word of God, and helping others in their walk with Christ. She has earned a Bachelor of Arts and Master's degree in Christian Ministry with a deep academic emphasis in theology. Her favorite things to do are spending time with her family and friends, reading, and spending time outside. When she is not writing, she is embarking on other adventures.
Related podcast:
The views and opinions expressed in this podcast are those of the speakers and do not necessarily reflect the views or positions of Salem Web Network and Salem Media Group.
So when sin is not being confronted, or even viewed as sin at all, it's time to address it with the hope of gently helping to restore believers caught in its web. Here are 10 sins that often go overlooked in Christian community.
Stock Footage & Music Courtesy of Soundstripe.com Thumbnail by Getty Images
---
---