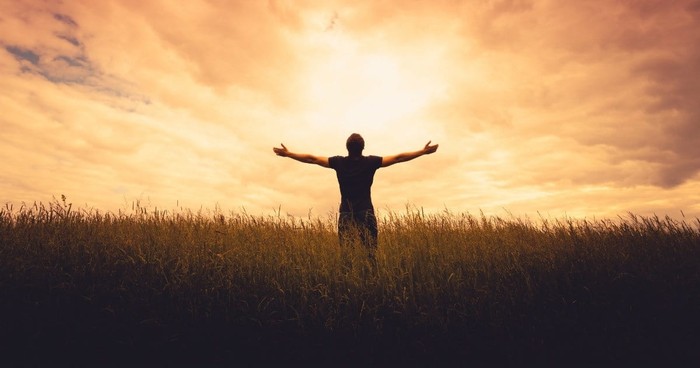 The story of Joshua reminds us that even when things seem hopeless or impossible, God is always at work on our behalf.
It happens. From time to time we walk away from a challenge or situation, defeated and feeling like a loser. But what if we didn't marry that feeling? What if, instead, we walked hand-in-hand with God's word? 
Joshua was a man who faced many battles. The term "leader" was pinned on his lapel as well. But I often wonder if discouragement tried to become chums with Joshua. After all, one of the first things God spoke to him after he became Israel's leader was to not be dismayed or discouraged – to not walk in "loser" status.  
Those two "D" words, dismay and discouragement, often fuel feelings of being a loser. Let's take a look at our friend, Joshua, in order to gain fuel for our journey in overcoming discouragement, leaving behind loser status. 
1. Remember the Commander
Joshua's battle with Jericho is widely known. There was a victory. But there was also a beginning, when the victory wasn't known. Hop back to the beginning of the book of Joshua and take a good, long gander at this powerful verse:
"Haven't I commanded you? Be strong and courageous. Don't be afraid. Don't be dismayed, for Yahweh your God is with you wherever you go." Joshua 1:9
God reassured Joshua that He was with him – even before the battle began. Our Father reminded the warrior that He was at the helm. There was no need to fear. When we walk where we're led and hear fear roaring, remember God and His words: 
Be strong. Be courageous. Haven't I commanded you?  
2. Ask for Help
Oftentimes we need others to stand alongside us in the battle. Joshua experienced this with Moses.
"So Joshua did as Moses had told him, and fought with Amalek; and Moses, Aaron, and Hur went up to the top of the hill. When Moses held up his hand, Israel prevailed. When he let down his hand, Amalek prevailed. But Moses' hands were heavy; and they took a stone, and put it under him, and he sat on it. Aaron and Hur held up his hands, the one on the one side, and the other on the other side. His hands were steady until sunset." Exodus 17:10-12
Whether prayer warriors, mentors, pastors, counselors, or even a simple set of listening ears or a truthful tongue come alongside us, asking for help is often necessary. 
With Moses' arms held high, Joshua and the army fought well. But when Moses grew weary, victory appeared to waiver. Then along came friends. 
With the help of Aaron and Hur, victory became certain. They were part of the body of believers who gathered, each doing their part to secure the victory. We're wise to not struggle alone and in silence. 
3. Follow God's Counsel 
Yahweh said to Joshua, "Behold, I have given Jericho into your hand, with its king and the mighty men of valor. All of your men of war shall march around the city, going around the city once. You shall do this six days. Seven priests shall bear seven trumpets of rams' horns before the ark. On the seventh day, you shall march around the city seven times, and the priests shall blow the trumpets. It shall be that when they make a long blast with the ram's horn, and when you hear the sound of the trumpet, all the people shall shout with a great shout; and the wall the city shall fall down flat, and the people shall go up, every man straight in front of him." Joshua 6:2-5 WEB
I don't know about you, but I might have questioned a seven-day march. But that's what it took to overthrow Jericho. Joshua was wise. His counselor – God, was even wiser. The end result of Joshua's obedience to God was an overthrow and victory.
Like Joshua, we have sound counsel. It's the Bible. It's God and His very word. If we follow our Father's truth, the walls of discouragement falter. And like Joshua's situation, it may take time or it may come after a hearty battle, but following God's counsel is a walk with wisdom that offers victory.
4. It's about More than Us
"Be strong and courageous; for you shall cause this people to inherit the land which I swore to their fathers to give them." Joshua 1:6
When loser status hits, think big. The situation is likely about more than simply us. If we're trotting into new ministry territory, there may be souls at risk. If we're a parent, there are future generations watching and learning. And if we're a friend or co-worker, there are others keeping watch to see how we waiver or walk.

Darkness loves nothing better than to single us out, reminding us that it's only about us. That's not true. Our lives intersect with others' – that's God-ordained for His purposes. This battle and its outcome are about more than just us. 
5. God is with Us
It may not feel like it. It may not look like it. But when loser status hits, our God is with us. 
As I was with Moses, so I will be with you. I will not fail you nor forsake you.  Joshua 1:5
Joshua had just taken over the leadership role. Mighty and humble Moses was gone. Joshua had big shoes to fill, and with God's help, he did.
Sometimes we have big shoes – or even little ones - to fill as well. There may be bumps along the way, but let's promise each other to keep this verse solidly before us, okay? God isn't in the business of failures. He's not an absent Father, either. No, when we feel like a loser, it's okay to tell those feelings to take a hike, to set them in prayer at the throne of the Almighty. After all, God is with us.  
Photo Courtesy: Thinkstock.com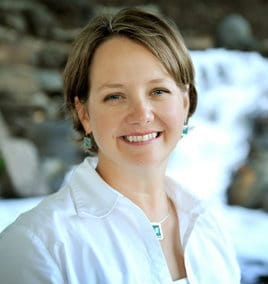 Kristi Woods is a writer and speaker passionate about seeing women walk deeper with God. She clicks her words of encouragement at http://www.KristiWoods.net regularly and is published in Chicken Soup for the Soul: Dreams and Premonitions as well as on Proverbs 31 Encouragement for Today and on various blogs. Kristi, her retired-from-the-military husband, and their three children survived a nomadic, military lifestyle and have now set roots in Oklahoma. Connect with Kristi here: Facebook, Twitter, Instagram, and Pinterest.
---
---