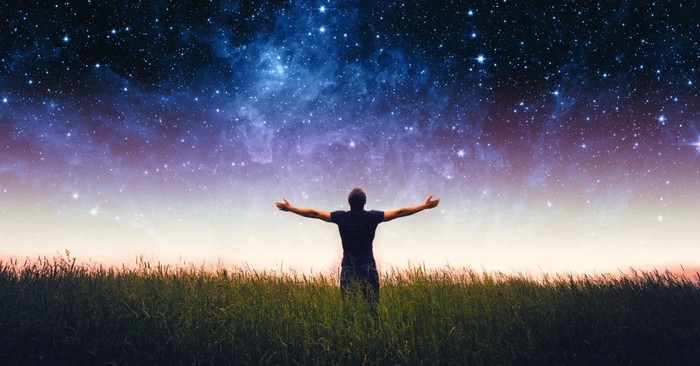 One of the most common questions people ask about prayer is whether or not it changes God.
What does prayer do?
Prayer Builds Relationships
The whole thrust of this section and chapter is this: Christianity offers a genuine re- lationship with the living God. I don't think I can say it too many times! Christianity promises that you can and will encounter the one true and living God. You can have a thriving and growing relationship with him. You can restore the relationship you were meant to have with him, which was disrupted by sin. You can enjoy this relationship for the rest of eternity. Prayer is an essential means of forming that relationship, fostering it, and increasing it. Pray to be close to God, and pray to remain close to God. Pray as a foretaste of the face-to-face relationship you will enjoy with him forever. Pray that you and God will be the best and closest of friends.
Prayer Changes You
One of the most common questions people ask about prayer is whether or not it changes God. "If God is unchangeable, and if he already knows the future, why should I bother praying?" This is a valid question with at least two sound answers. In the first place, prayer does not change the unchangeable God, yet it still does make a difference. God ordains not only the end of all things but the means as well. God ordains what he will do in a certain situation or to accomplish a certain purpose, yet he also ordains that prayer will be the means by which he does it. God acts through prayer, not apart from prayer. This means there are many things God will not do if you will not pray. But there are many things he will do if you will pray.
The second answer is that prayer is not meant to change God — to change who he is or to alter his eternal purposes. Prayer is meant to change you. As you seek God in prayer, your faith grows. God enables you to see his goodness, his grace, his glory, and even his purposes. As you seek him, you will find that you are the one who is transformed.
Prayer Prepares You
Because you pray, God will do certain things, grant certain things, or permit certain things he otherwise would not have apart from prayer. Prayer is one of the means he uses to prepare you to receive whatever he gives and whatever he does. If God extends great grace and mercy to you, prayer will prepare you to receive it without pride and without presumption. If God extends trial or difficulty to you, prayer will prepare you to receive it without anger and without despair. If God extends great means or great riches, prayer will prepare you to steward it faithfully instead of waste it foolishly. Prayer is like the trailblazer that goes out before you — it acknowledges your weakness and declares God's strength, and it prepares you, no matter the circumstance, to say, "God is good."
Prayer Brings Results
Because you are in a genuine friendship with God, he answers your prayers. At the most basic but astounding level, prayer works. It works! God is not obligated to anyone and does whatever he wishes, but he chooses to act through prayer and because of prayer, not apart from prayer. This means that prayer brings results. Prayer makes a difference to the world. Matthew 7:7 reads, "Ask, and it will be given to you; seek, and you will find; knock, and it will be opened to you."
It goes on: "For everyone who asks receives, and the one who seeks finds, and to the one who knocks it will be opened. Or which one of you, if his son asks him for bread, will give him a stone? Or if he asks for a fish, will give him a serpent? If you then, who are evil, know how to give good gifts to your children, how much more will your Father who is in heaven give good things to those who ask him!" (verses 8 – 11).
James 4:2 makes it perfectly clear: "You do not have, because you do not ask." It's that simple. You do not have the things you want because you do not ask for them. God has blessings stored up for those who will ask. Though God can act in any way he pleases, he chooses to work through prayer.
Prayer builds a relationship between you and your God; it changes and prepares you; and it just plain works. God uses this unique form of relationship to bring you countless blessings.
[Editor's Note: Content taken from Visual Theology by Tim Challies and Josh Byers. Copyright ©2016 by Tim Challies and Josh Byers. Used by permission of Zondervan. www.zondervan.com.]
A pastor, a noted speaker, and an author of numerous articles. TIM CHALLIES is a pioneer in the Christian blogsphere. More than thirty thousand people visit Challies.com each day, making it one of the most widely read and recognized Christian blogs in the world. Tim is the author of several books, including The Next Story: Life and Faith after the Digital Explosion.
JOSH BYERS is a communications pastor, artist, speaker, husband, and father who resides in Carlisle, Iowa.
Publication date: May 19, 2016
---
---