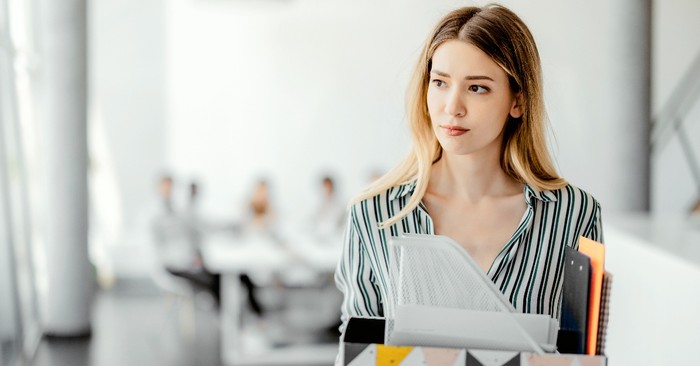 Jesus sees you, and He loves you dearly. He wants you to endure until the end. Don't give up. Don't throw in the towel. You will get through this trial. He's got you!
Brought to you by
Have you ever felt like giving up? Sometimes, life can get so hard that you just want to throw your hands up and quit. Maybe that's quitting a job, stepping down from a ministry position, wanting a divorce, or maybe ending your life or walking away from the faith.
Wherever you are, know that you are not alone. There are many in the faith who think the same thoughts, but there is hope for you today as you encounter your current tests, temptations, and trials.
Can I just tell you that God is with you? Yep. He knows your heart. He knows you're tired. He hears your prayers. Actually, He knew that you would be reading this article right now. And guess what else? He cares about you and wants you to know that He loves you right here in this very moment.
Remember, I mentioned that there are other believers who are experiencing some of the same things. Truth be told, our enemy Satan is the great tempter, and he wants nothing more than to entice us to quit too soon (and without divine direction) or slickly persuade us to make detrimental decisions that will cost us greatly.
1 Peter 5:8-11 enlightens us, "Be alert and of sober mind. Your enemy, the devil, prowls around like a roaring lion, looking for someone to devour. Resist him, standing firm in the faith, because you know that the family of believers throughout the world is undergoing the same kind of suffering. And the God of all grace, who called you to his eternal glory in Christ, after you have suffered a little while, will himself restore you and make you strong, firm, and steadfast. To him be the power forever and ever, Amen."
So, whatever you're facing right now, consider the enemy's tactics, resist him, and stand firm in what you know is the right thing to do.
1. Examine Your Motives
If you're thinking about quitting your job or stepping down from a ministry position or role, is it time? Examine yourself for a moment to determine whether you are tired or if God is calling you to lay it down, move on, or retire.
The point here is that you want to watch out for the enemy's schemes before you turn in your letter of resignation or walk away due to possible irrational emotions or maybe even offense from a boss, ministry leader, co-worker, or co-laborer. In other words, don't quit without the clear green light "go" from God.
2. Pray for Discernment
Now, if it's relationship issues, pause here for a moment, and let's have a quick digital chat. Personally, I wish relationships were pure bliss. However, on this side of heaven, we will have trials and hardships even in our relationships.
So, for starters, if you're not married and working through a few bumps in the road, pray and ask the Lord to help you resolve your issues with love, patience, humility, and grace.
But this could also be a time in your relationship to make sure that you two are spiritually compatible and share the same values. If not, this trial could possibly be a supernatural wake-up call from the Lord. Pray for discernment.
Regarding a heavier relational matter, if you're married and considering a divorce, I would encourage you to talk to God, as well as seek wise Christian counselors who will lead you according to sound doctrine while educating you on biblical grounds for divorce, before making this major decision.
3. Study Scripture
On another note, if you are thinking about throwing in the towel because times are hard financially or you can't quite seem to get along with your spouse, then I want to lovingly encourage you to embark upon a thorough Bible study on marriage either alone or with your spouse to strengthen your bond as you work through the issues.
Weathering storms of life together can sometimes put stress on your union, but it's in times like this when remembering your wedding vows, pressing through in prayer, and forgiving one another can be mighty weapons against Satan's attempt to destroy your marriage.
4. Remember That There Is Always Hope
Lastly, if you feel like the trials of life are weighing you down to the point that you want to either walk away from Christ or end your life, then I believe it's not by chance that you're reading this article right now.
Jesus sees you, and He loves you dearly. He wants you to endure until the end (take a moment to read Matthew 24:13). Don't give up. Don't throw in the towel. You will get through this trial. He's got you!
For further reading:
How Does the Bible Teach Us to Handle Anxiety?
3 Ways to Remember God's Goodness When Life Is Hard
ristian-life/what-are-biblical-reasons-for-divorce.html">What Are Biblical Reasons for Divorce?
How Do We Discover the Purpose Behind Our Trials?
What Kind of Trial Are You Going Through?
Photo Credit: ©iStock/Getty Images Plus/PixelsEffect
---
Courtnaye Richard is the founder of Inside Out with Courtnaye, a ministry that helps women grow in Christ, character, and calling. She is an author and sought-out speaker. Her speaking appearances include She Speaks, Hope*Writers Tuesday Teaching, Christian Parenting Conference, and Entrusted Women's Conference. In addition, her blog and podcast, Inside Out with Courtnaye reaches thousands of women across the globe! She is also the founder of the faith-based marketing and mentorship agency, Inside Out Media Group, LLC, where she's worked with platforms such as PBS, CBN, TCT Networks, and Yahoo. Connect with her at www.courtnayerichard.com or on Instagram @insideoutwithcourtnaye.
Click here to see the full list of Inside Out with Courtnaye episodes!
Related podcast:
The views and opinions expressed in this podcast are those of the speakers and do not necessarily reflect the views or positions of Salem Web Network and Salem Media Group.
So when sin is not being confronted, or even viewed as sin at all, it's time to address it with the hope of gently helping to restore believers caught in its web. Here are 10 sins that often go overlooked in Christian community.
Stock Footage & Music Courtesy of Soundstripe.com Thumbnail by Getty Images
This article originally appeared on Christianity.com. For more faith-building resources, visit
Christianity.com.
---
---