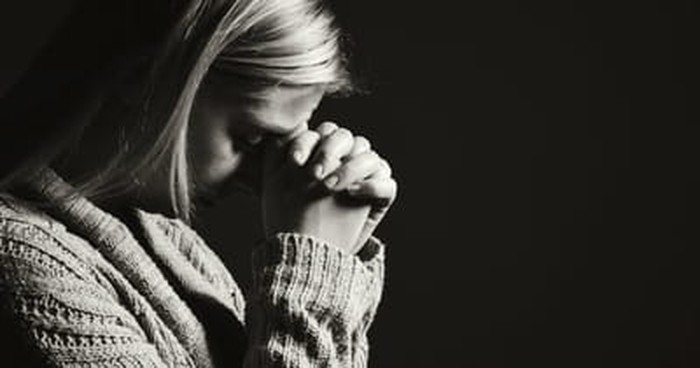 We can ask God simple prayers such as "God, what will help me heal?" Or "Father, how do I breathe in and out, or get up and live today? My heart is so sad." God invites the holy honest. He sees our grieving hearts. He welcomes every simple prayer as an act of communion.
"All change involves loss, and loss involves grief, and grief involves pain." Author Unknown
I still remember the days and months after my husband and son died. Half of a century later, vivid scenes will still, on occasion, spring to my mind. The moment I lay with a tear-washed face on the floor of my living room, surrounded by cards and letters of condolence. My tears gave way to stomping my feet on the ground and a simple anguished prayer of "Why?" Another remembrance of months later, as I sat in the parking lot of the middle school my son had attended, pounding my hands on the steering wheel of my "family" van. It was a simple wordless prayer of anger to God, who I needed to know could hold my pain.
After the loss of his beloved wife Joy, author and theologian C.S. Lewis depicts a similar experience of grief-laden prayer. In his journal "A Grief Observed," he writes of his prayer life early on after her death, "I was getting from it the only pleasure a man in anguish can get; the pleasure of hitting back. It was really just... 'telling God what I thought of Him.' And, of course, as in all abusive language, 'what I thought' didn't mean what I thought was true. Only what I thought would offend Him (and His worshippers) most. That sort of thing is never said without some pleasure. Gets it 'off your chest.' You feel better for a moment."
The Psalms evidence that David also spoke his honest grief and heartache to God in psalms that theologians refer to as lamentations. He speaks out his lament as he cries to God, saying, "My soul is in deep anguish. How long, Lord, how long?" Throughout the Book of Psalms, many other verses of lament, anger, and heartbreak can be found as the authors work through the hardness of life in holy and honest conversation with God.
Priest and spiritual mentor Henri Nouwen wrote, "Our grief makes us experience the abyss of our own life in which nothing is settled, clear, or obvious, but everything is constantly shifting and changing. But in the midst of all this pain, there is a strange, shocking, yet very surprising voice. It is the voice of the One who says: "Blessed are those who mourn; they shall be comforted." Somehow, in the midst of our tears, a gift is hidden."
God desires to comfort his children. It is at the very core of his Father's heart. As a little child, with tears inconsolable is welcomed into the arms of a loving daddy, so our Father longs for us to run to him. He welcomes our incoherent sobs, simple words, and seemingly inappropriate emotions.
Nouwen further notes, "Prayer is communion with God in the privacy of our own places." The process of grieving well can sometimes be mixed with feelings of shame as the one in grief allows themselves to experience the full weight of their loss and emotions. Throughout Scripture, and especially within the book of psalms, it becomes clear that there is a profound holiness in bringing our honest hearts before God. He invites us to come into communion with him in places where no shame can sneak in to rob us of his tender healing.
Here are four simple prayers for your grieving heart.
1. A Prayer of Tears
John 11 records the death of Lazarus, a dear friend of Jesus. When Jesus encounters the grief and weeping of Mary, the sister of Lazarus, Scripture notes that Jesus was deeply moved and troubled. It is here we find the simple words, "Jesus wept."
God is compassionate with us in our grief and marks our sorrow as worthy of his notice. The psalmist writes, "You keep track of all my sorrows. You have collected all my tears in your bottle" Psalm 56:8 NLT. In his letter to the church in Rome, the apostle Paul writes, "We do not know what we ought to pray for, but the Spirit himself intercedes in wordless groans." Romans 8:26
Our tears in his presence are prayer. The Spirit intercedes for us.
Author and host of the podcast Prayer Starters, Suzie Eller, offers this simple prayer to put words to your tears:
Jesus, tears come without warning. I understand they are not a sign of weakness but a demonstration of the depth of love I have for _______. The thought that You weep with me is beautiful, for Your tears demonstrate your love for me. Thank you so much for that beautiful gift in this time of sorrow. In Jesus' name, Amen.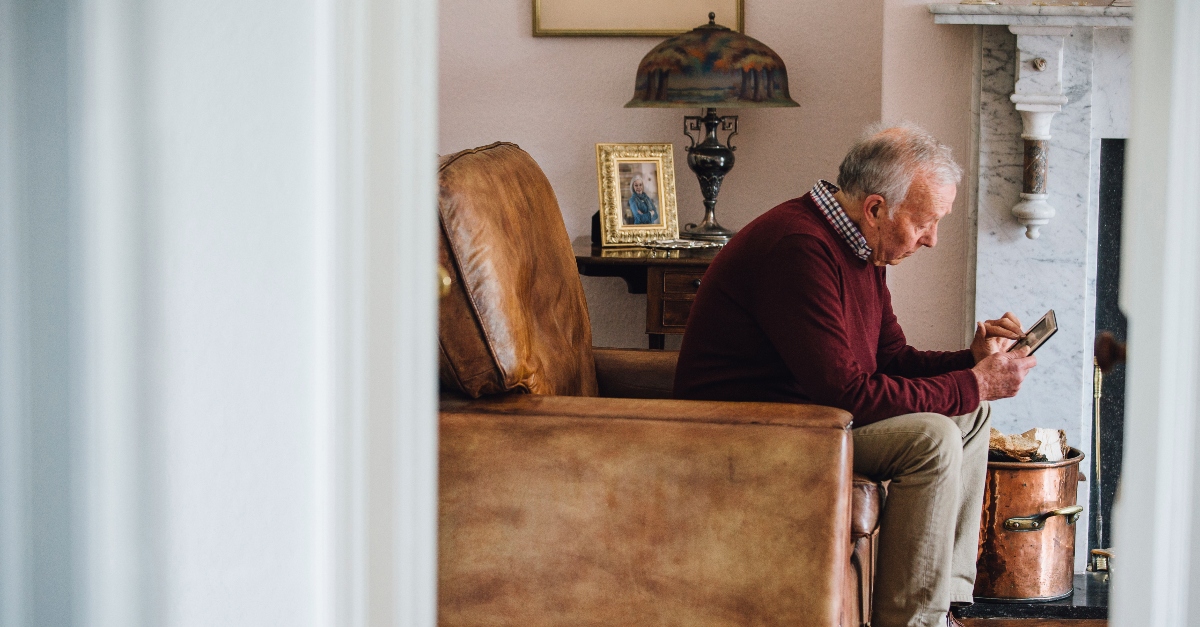 Photo Credit: ©iStock/Getty Images Plus/DGLimages
2. Praying the Psalms
The Book of Psalms reads like a poetic treatise on how to express the full orb of our human experience and emotions back to the God by whom we are created and beloved. Times of grief can often drag our hearts and minds to a place of being Scripture-avoidant. In this season, I would offer the psalms. I would even urge you to grab a copy of the psalms that is printed separately from the complete Bible.
Personalizing verses from Psalm 10:1 & 14, Psalm 23, Psalm 30:11-12, Psalm 31:9, Psalm 34:18, Psalm 42, and Psalm 147:3, among many others, can be a simple way to talk to God about your sorrow and grief when your own words just seem to be absent. Here is my personalization of Psalm 13:
Lord,
I feel forgotten. I feel like I have not ever truly seen you and as if there is no way for me to find you. How long will I feel like this? It is too hard.
I am struggling with so many thoughts I don't want to have in my mind. Thoughts that you are not here for me. I am wrestling with so much sadness and pain that I feel my broken thoughts will take me over, and I will never find hope again.
Lord! My God! I feel like I might die in my sadness. Answer my prayers, and don't let this sadness have the final word. Somehow, bring back even the smallest bit of hope and joy. I am coming to you in my heartache because deep within me, my heart is telling me I can trust you. You will be faithful to save me. Even in my darkest sorrow, I want to trust in you. I want to remember that you are good.
Amen.
3. Breath Prayer
Breath prayer is an ancient Christian prayer practice that dates back to the desert fathers, in which a follower of Christ would repeat a prayer phrase to the rhythm of their breath. One breath prayer that has been particularly rich for me finds its foundations in Psalm 31:5 and the crucifixion passage found in Luke 23. As Jesus exhales his last bit of breath on the cross, he calls out, "Father, into your hands I commit my spirit." They are words of release, rest, and deep faith.
Grief can strip our souls of the ability to release, rest or move forward in faith. Breath prayer offers the beautiful simplicity of allowing our own bodies to breathe out our deepest needs in the slow rhythm of breath itself.
I take a deep breath. In my mind or with my voice, I pray, "Into your hands. I exhale. I pray; I commit my spirit, sadness, heartache, hopes, and dreams."
You fill in those things that are weighing on your heavy heart, repeating as many things as you need to commit, and as often as you find yourself weighed down and needing to cast your burdens over onto the God who is well able to bear each one.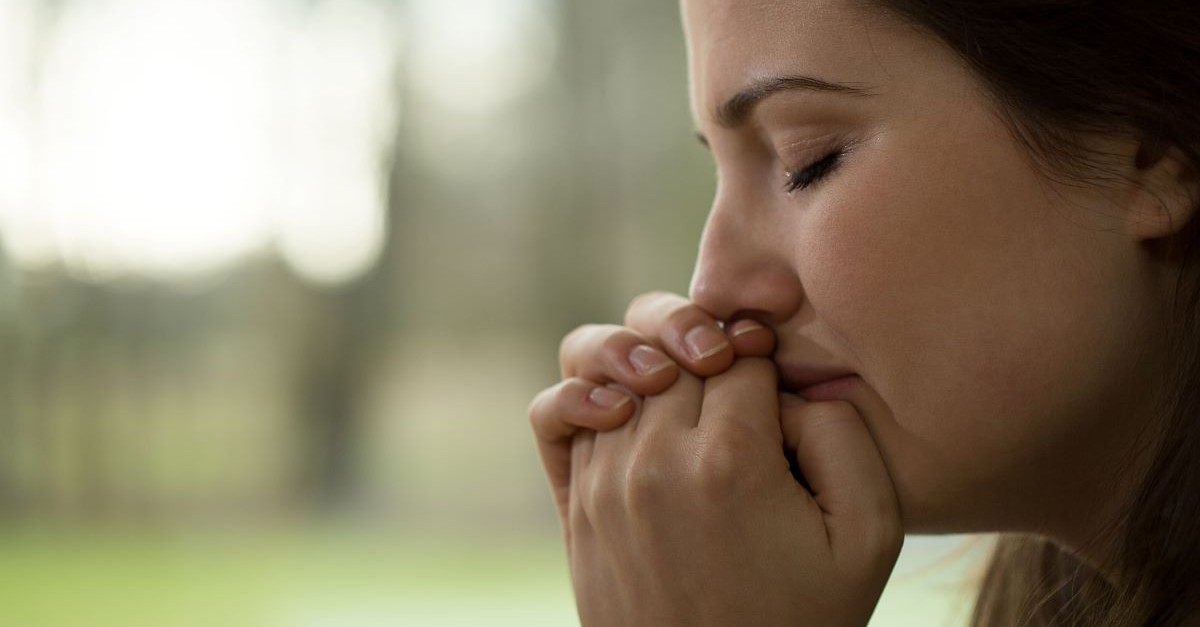 Photo credit: ©GettyImages/KatarzynaBialasiewicz
4. A Prayer of Holy Honesty
After the loss of her only sister, author Amanda Held Opelt notes in her book A Hole in the World, "The church embraces the sorrow of the cross." She also writes, "…the holy Scriptures of the church, the Word of God, is full of raw and relatable truth about the experience of grief and sorrow…Most powerful of all, the God we worship is a God who chose to descend into the depths of our grief so He could rescue us from sin and pain forever."
Loss involves grief.
Opelt recounts a day of Lent when she finds herself circling the cross with her simple prayers. Prayers of sadness and grief. Prayers of joy and hope. The truth is that they are often intermingled. Literally or figuratively, the cross invites us to bring it our fullness—the full scope of our pain and our joy.
Opelt circled the cross and prayed, "Thank you, God," over the joy of a new life growing inside her. She continued her circle, "Why Lord? I will never understand," as she continued to grieve and process the loss of her sister.
Your simple prayers from your grieving heart are yours. They may come in tears and groans, Scripture prayed out, short sentences found in a grief devotional, or heart-wrenching rants with one hand clinging to God in longing desperation and the other clenched in a fist shaking toward heaven in confusion and anger.
We can ask God simple prayers such as "God, what will help me heal?" Or "Father, how do I breathe in and out, or get up and live today? My heart is so sad."
God invites the holy honest. He sees our grieving hearts. He welcomes every simple prayer as an act of communion.
Photo credit: ©Thinkstock/itsmejust
LISTEN: Being Complete in Jesus (Understanding Matthew 5:21-48)
Hearing Jesus is a devotional journey through the gospels, where we explore the teachings of Jesus chapter by chapter. If you're seeking to live a life that reflects God's, this podcast is for you.
The views and opinions expressed in this podcast are those of the speakers and do not necessarily reflect the views or positions of Salem Web Network and Salem Media Group.
WATCH: 10 Sins Christians Downplay (and Why They're So Destructive)
Stock Footage & Music Courtesy of Soundstripe.com Thumbnail by Getty Images

---
---