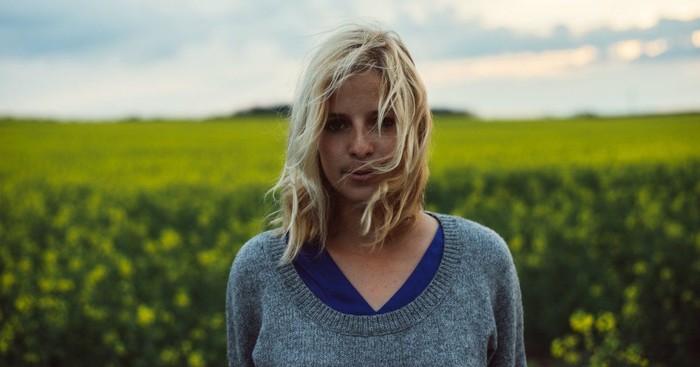 If you're like Jacob or myself today and you are struggling with something that's happened to you that just doesn't make sense, I pray some of the lessons I learned in the wrestling match will help you.
Today is a special day in my heart. It has been three months to the day that my mom, my best friend, went home to be with Jesus. As I sit at my desk and write, I can see her all over my office. I see all of the amazing things she did in my office while she was my secretary. I haven't moved many things on her desk. It still looks the way she always kept it and besides, I can find everything on HER desk! She was always so organized, especially with paperwork. Did I mention that I am NOT gifted when it comes to paperwork? She could always put her hands on any folder I needed. I'm praying I don't mess up her filing system because so far, it still works really well.
During mom's four-year battle with colon cancer, I always prayed that we would have a long goodbye. God was very gracious and allowed me to have that long goodbye with her. Some of the funniest things that we ever shared were during the last four years she was alive.
During the last year of her life, I would like to say I was faith-filled each day and ready for battle. Actually, during mom's last year of life, I wrestled with God...INTENSELY. Remember Jacob? I think I could have given him a run for his money. When I say I wrestled, I wrestled! I wanted to know "why?" WHY my mom? WHY now when she could go everywhere with me for ministry like we always planned? WHY when everyone was praying? WHY? WHY? WHY?
Have you ever been there?
Maybe it's not a death, but a divorce, a wayward child, a loss you never expected or an illness. You know God is there, but He just doesn't make any sense. You can't feel Him, you can't hear Him, and you definitely can't see any proof He's listening. I get it. The last year mom was alive, I wrestled. I also wrestled with the fact that being in ministry, I shouldn't be wrestling. I should be full of faith and raring to trust. Well, if that was the criteria for standing on a stage and ministering, I failed miserably. 
Thankfully, some of the most exciting things that I have seen God do in the lives of women happened during that year I wrestled. Thank God that what He can do through us isn't contingent on our strength and it's certainly not based on when we "have it all together." He's amazing like that.
I did learn something while i was in the wrestling ring. God didn't mind my questions. I was never afraid to ask Him the hard stuff because I knew He could handle it. Not only did He handle it, He showed me a few things that have gotten me through every day with victory. In the days after mom died, some were "concerned" about me because I seemed so calm and "at peace." I can tell you with every honest bone in my body, I WAS calm and at peace after mom died. I miss her terribly, but I came to a place during my wrestling match that I won't trade for anything in this world. I found I could REALLY trust Him. Yep. I said it out loud. I'm in full-time Christian ministry, and that was a revelation to me. Don't get me wrong. I knew I could trust Him in the things I had experienced before, but this wasn't anything like I had ever gone through. This was different.
If you're like Jacob or myself today and you are struggling with something that's happened to you that just doesn't make sense, I pray some of the lessons I learned in the wrestling match will help you:
1. Don't let the "betrayal barrier" become truth.
Satan does all He can to tell us God doesn't care, The enemy tells us God isn't listening and that He has finally decided to leave us - to betray us - during our greatest time of need. That is a lie. God's Word says, "I will never leave you nor forsake you" in Hebrews 13:5. I came to a place of decision. I could believe my feelings, doubts and fears or I could believe truth, no matter how hard my feelings fought. I CHOSE to believe truth. It is a choice, by faith.
2. God's ways don't always make sense, but they do make for a better life.
Don't misunderstand. The death of my mom did not make my life better. What made my life better is seeing what God could do in SPITE of what death tried to do. When we are in the middle of the crisis, there seems no way that it could ever be used for a better life, but I've seen it with my own eyes. My Dad has been in church everySunday since my mom passed away. That was a prayer of my mom for years. He wouldn't mind me telling you that after experiencing some "religious folk" in the church and being hurt by some, he sat out of church for a while. Maybe you can identify. I can tell you now that he is reading his bible every day and every book that He can get his hands on about the mysteries of God. God's way has made for a better life in my Dad. Not because of the absence of mom, but in spite of the absence of mom.
3. We are more precious to God than we can ever grasp.
When I began questioning if God "really" cared about what was tearing my heart out, He didn't swing down from Heaven in person...but He kind of did. I have never had so many people show up at "just the right time" and say "just the right thing" or send "just the right text" or share "just the right story" as I did when I was most broken. He uses people to be his hands, feet, arms, and mouth. When we pray and cry out to Him in our brokenness, the Bible tells us in Psalm 57:2 that He accomplishes His purposes for us. Not always what I want, but HIS purposes for me. Trusting God and His plan over something we can't see takes some "grown up" guts. We are so precious to Him that He will offer us gentle reminders that He is paying attention, and He knows right where are when we struggle. Our job is to watch for those things and receive them when they arrive.
4. We can have peace that transcends understanding.
After my wrestling match, I FINALLY laid down on the mat in the ring. I was worn out. I had no more tears to cry, no more prayers to pray, and no more questions to ask. That's when it happened. When I came to the end of myself, I collapsed on the mat. And you know what? He laid down right beside me. I could feel that He had been in the ring with me the whole time. He didn't answer every question I had, but He constantly reminded me that He was still there. As I lay exhausted on the mat, I felt Him gently say, "I am still here. I know you don't understand, but you can trust me. I love your mom even more than you do. I made her. I knew her before you ever knew her. Trust me. I am doing what's best for her." When I could FINALLY grasp that He loved her even more than I did, I CHOSE to trust that He was doing the best thing for her. My feelings still screamed, but somehow, there was a peace in my heart that never left, and hasn't to this day.

Some day, we will understand. And by then, I'm not sure it will even matter. So I'm leaving the ring for now, and letting God heal my heart and feelings. I will choose to trust He knows best, even when He doesn't make sense.
Image Credit: Thinkstock/betyarlaca
Shannon Perry hosts the television show "Grace in High Heels" which broadcasts into over 74 million home each week. She is the author of three critically-acclaimed books, and is a national recording artist. She earned her Master's Degree in Education and Counseling, and speaks for women's conferences, retreats, churches, schools and educational organizations across the country. Her website is www.ShannonPerry.com.
---
---