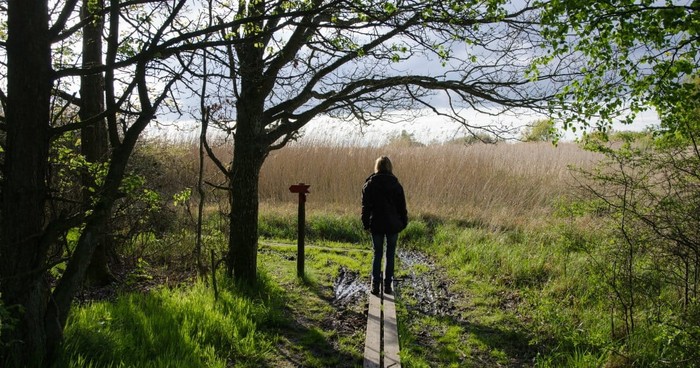 God might be asking you to surrender your dreams to him so that he can do faith building, good work in your soul.
The comment popped into my inbox, and it was as though the reader saw directly into my heart. Tears formed and I knew God was speaking.
"Go to the conference with a song in your heart, holding lightly to your hopes and dreams and tightly to God's promises. Sounds like the two work against each other, but His promises go further than our dreams."
I knew this woman spoke the truth, but I didn't hold my dream lightly. I grasped it for dear life, afraid if I let it go it would disappear. With mere months standing between me and my first writers' conference, I worked feverishly on a book proposal. My publisher's appointment was scheduled, and the plan was to walk away with a contract in the works.
In the months that followed, my dream became an idol. Although I didn't see it at the time, it took the place of the God who gave it life. But since he is an ever-loving and patient giver, he put it back in its rightful place.
Whether this reader who commented on my blog realized it or not, she was speaking words I would need in the months to come. When I questioned God's call and wondered whether I should continue writing, I came back to her insight. What did she mean? Did I trust God's promises more than I trusted my plans?
The truth was, I didn't.
Sometimes God allows the death of a dream to bring surrender to the One who can make it fly. And do you know what's beautiful? Our God loves to resurrect what's broken for him.
It is painful. It can take months or years before we realize his ways are higher than our ways and his thoughts higher than our thoughts. But once we realize his plans are for good and we can fully trust him, we also see his promises do go further than our dreams.
What my reader said was true. But it took the surrender of my dream for me to realize it. Here are 3 reasons why God's promises go further than our dreams:
1. God sees the transformation needed for our dream to flourish. In the process of delaying our dream, God will also transform us if we let him. His word promises he will give us a new heart and spirit (Ezekiel 36:26) but often our minds are still fixed on the things of this world. We may crave recognition or social status. We may long for others pat us on the back for a job well done. However, the spotlight of success can also bring criticism and naysayers, and we may quickly find that our insecurities are exposed.
The Bible is filled with stories of men and women who were given a vision or dream of something greater, but had to wait years or even a lifetime to see the fulfillment of it. When David was anointed as king, he did not immediately take the throne. Joseph dreamed being a ruler, but then was taken captive as a slave.
God wants our focus to be him, not the world. Although it is human nature to desire encouragement and praise, our security must be found in what he says about us. Otherwise, it will easily crumble when we're criticized or face trouble.
If we let him transform our mind, we will be able to discern his will and act on it. (Romans 12:2)
2. God's plans and promises are not short term. They are eternal. God is writing a story of redemption that stretches far past our limited imagination. And here's what's beautiful: we get to be a part of it. But often we're so focused on achieving the next goal and we lose sight of what's truly important. Our Savior is ultimately concerned with the destination of souls, not whether we make it to the next rung on the success ladder on our timeline. He can move mountains with the touch of his hand when he knows the time is right.
If we look at Hebrews 11, which is aptly named "The Faith Chapter" we see a list of men and women whose faith still inspires us today. But these people didn't see the fulfillment of God's promise in their lifetime. It would be easy for them to think God let them down, but that wasn't the case.
God wasn't withholding his best. He was preparing perfection.
"These were all commended for their faith, yet none of them received what had been promised, since God had planned something better for us so that only together with us would they be made perfect." Hebrews 11:39-40 NIV
3. God sees not just our dream, but the people who are a part of it. If we look at the promises God makes in scripture, it is never just about one person. It is about generations. It is about nations and those who will follow in their footsteps. If we think our dream is only about us, God will work out this mindset before he fulfills the vision we have in our heart. He wants more than the recognition of a dream. He wants to see lives transformed as we glorify his name and make our lives centered in him. This is our purpose, and often he spends years humbling us so he can exalt us in due time. (1 Peter 5:6)
God's purpose is never to dangle a carrot in front of our face and send us on a wild chase for something he will never give us. This isn't his heart at all. He sees our desires and the lives of those who need our vision. He is at work and is preparing us, even when we don't see it.
If God placed a dream in your heart and you are in a period of waiting, keep seeking his will and his purpose. He hasn't forgotten you. He wants to bless you and use you to do a mighty work.
Sometimes he needs to bring us to the altar before he can give us the microphone. He's creating a path for us as we follow him. Keep abiding in his Spirit, and he will keep making the way.
Image Credit: Unsplash.com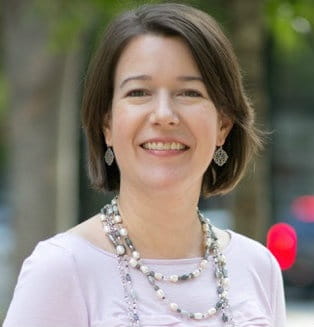 Abby McDonald is the mom of three, a wife and writer whose hope is show readers their identity is found in Christ alone, not the noise of the world. When she's not chasing their two boys or cuddling their newest sweet girl, you can find her drinking copious amounts of coffee while writing about her adventures on her blog and at PurposefulFaith.com. Abby would love to connect with you on her blog and her growing Facebook community.
---
---