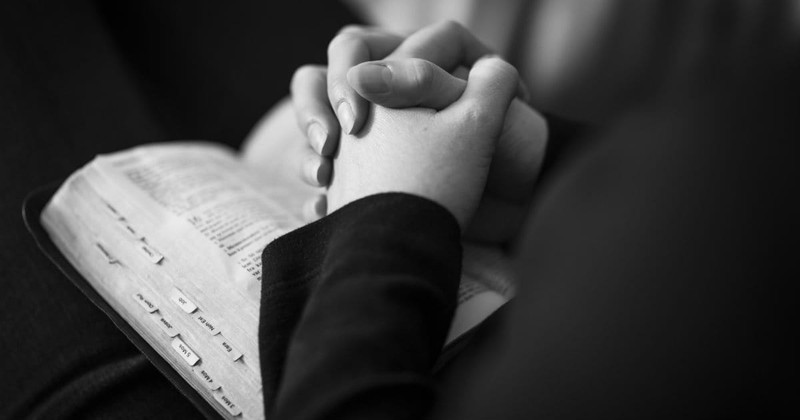 3 Prayers You Should Pray before Reading Your Bible

Taking time to pray before reading my Bible has had a dramatic change on how much I get out of my time in God's Word. It invites the very power of God into my studying to do what I can't do on my own.
The Bible compares the Word of God to a double-edged sword showing its ability to cut the heart and change lives forever. (Hebrews 4:12) Whenever I pick up my Bible I feel the weight of this sword and its power. It makes me feel like a little girl holding a weapon too big to carry. Handling something so powerful is exciting yet intimidating at the same time. 
So I never go into studying God's Word lightly. We never should. The Word of God has the power to change minds, heal hearts, and cut out sin. However, something so powerful handled the wrong way can also cause harm. I never want to be the one using God's Word to cause hurt, pain, or confusion. And I'm sure you don't either.
For this reason, before I open my Bible and heart to the Word of God I first open my mouth in prayer to request three specific things from God. And over years of studying my Bible God has faithfully answered each one. I want to share my three prayers with you in hopes it will increase the quality of your time in God's Word and help you to handle it's truths with clarity and confidence.
1) Pray for Wisdom and Discernment
I always start off praying for discernment and wisdom. James 1:5 tells us:
"If any of you lacks wisdom, you should ask God, who gives generously to all without finding fault, and it will be given to you."(NIV)
Coming across a scripture I do not understand can be discouraging. But I've found that unlocking the mysteries of scripture starts with prayer. All wisdom, knowledge, and correct understating come from God and He is ready to grant us understanding if we are willing to ask.  This also ensures that I am receiving God's understanding and intention about a scripture and that I am not relying on my own understanding.
2) Pray to Live What You Learn
Next, I always pray for the power to live out what I learn from God's Word. James 1:22 says:
"Do not merely listen to the word, and so deceive yourselves. Do what it says."
If I have all biblical understanding and knowledge but do not do what I learn I waste my time studying. The purpose of God's Word is to instruct us and show us how to live a purposeful and God-glorifying life. However, if I do not act on the instruction, simply hearing it does nothing. Living out the truths of God that we read about in the Bible is no easy task. This is why I do not pray for my strength, I pray for God's. I pray He will grant me the grace that only He can give me to turn me from a mere hearer of His Word to a doer of His Word.
3) Pray for Overflow
Last, I always pray that what I learn in my time with the Lord not only helps me, but also others around me. 1 Thessalonians 5:11 tells us to: "Encourage one another and build each other up, just as in fact you are doing."
One of the best ways I have found to build others up is through the Word of God. The truths and freedom that I find in my Bible are just too good not to share. As the Word of God changes me I become a witness to others that it may change them too.  So I pray that the Lord will fill me with His truth so much that it overflows into the lives of those around me. I pray that I will not be stingy with God's truth but willingly share it with others as He has shared it with me. 
Taking time to pray before reading my Bible has had a dramatic change on how much I get out of my time in God's Word. It invites the very power of God into my studying to do what I can't do on my own. Prayer takes reading God's Word from a mundane task to a powerful encounter with God that overflows into every aspect of my life. And I know it can do the same for you too.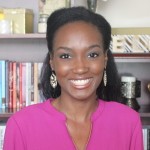 Christina Patterson is a wife and stay-at-home mom with a passion to encourage women in the love of Jesus Christ and the truth of God's Word. When she is not folding laundry or playing blocks you will find her with her head deep in her Bible or a commentary. She holds her masters in Theology from Liberty University and is the founder of Beloved Women, a non-profit providing resources and community for women to truly know who they are in Christ: His Beloved. She blogs at belovedwomen.org.
Comments
---
---