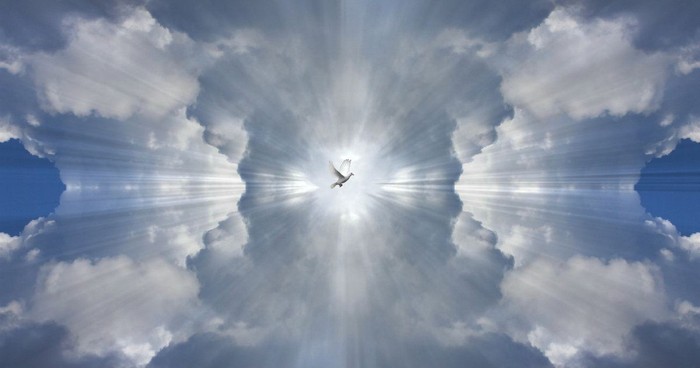 Here are three important lessons Jesus' baptism has for us as we walk out a life of faith.
"I saw the Spirit come down from heaven as a dove and remain on him… I have seen and I testify that this is God's Chosen One." - John 1:32,34
John baptized those who needed to repent of their sin and become right with God. But Jesus was sinless. He didn't need to be cleansed and made right with His Father. But his baptism fulfilled Scripture and confirmed who he was.
When we falter and fumble over our first steps of faith, or even after decades of faithful walking, we can look to the life of Christ and his baptism in particular to redirect our steps.
Here are 3 things we can learn from Jesus' baptism:
1. God Honored Jesus' Humility Then, and Honors Our Humility Now
Then Jesus came from Galilee to the Jordan to be baptized by John. But John tried to deter him, saying, "I need to be baptized by you, and do you come to me?" Jesus replied, "Let it be so now; it is proper for us to do this to fulfill all righteousness." Then John consented. – Matthew 3:13-15
"Participating in a baptism of repentance even though he had no sins to repent of," writes John Piper, "shows that the righteousness he wanted to fulfill was the righteousness required not of himself, but of every sinful man." In Christ's humble obedience of baptism, we see God opening a way into relationship with him. His humility should be the model for our own humble attitude toward God and one another.
"Jesus was baptized as a sign of his dedication (wholehearted obedience)," writes Jonathan Pennington, "and so too we follow his example."When we humbly bow before the Father in obedience, he is faithful to equip us one step at a time.
2. The Holy Spirit Equipped Jesus Then, and Equips Us Now
"Just as Jesus was coming up out of the water, he saw heaven being torn open and the Spirit descending on him like a dove." - Mark 1:10
The Holy Spirit descended upon Jesus, the NIVSB study notes explain,"not to overcome sin (for he was sinless), but to equip him for his work as the divine-human Messiah." Through Christ's baptism, the Father raised him up and the Holy Spirit equipped him. We, too, need to be equipped by the Holy Spirit for our earthly ministries. Each of us are commissioned by Jesus to bring the gospel to the world and reflect the gospel by the way we live our lives as believers.
If Christ, who had no sin, had the Holy Spirit's equipping to walk out his earthly ministry, how much more so do we need the Spirit's equipping?
As believers we are sanctified, (made holy) one obedient stride at a time. Every ministry looks different, so it's important to focus (and occasionally fast) to ensure we are in line with God's will and the work he has equipped us to do.
3. The Father Encouraged His Son Then, and Encourages Us Today
"And a voice from heaven said, 'This is my Son, whom I love; with him I am well pleased.'" - Matthew 3:17
According to the NIV Study Bible, three important things are happening in this line of Scripture.
First, God is confirming Jesus is his Son, which in ancient times was terminology used to affirm kings. This act affirmed his Sonship, but it also affirmed his Jesus is the King of the Jews (John 19:19), Savior of the world (Luke 2:11), Prince of Peace (Isaiah 9:6), and his Lordship at the right hand of God's throne in heaven (Hebrews 12:2).
Secondly, it connected Jesus to Isaiah 42:1: "Behold my servant, whom I uphold, my chosen, in whom my should delights; I have put my Spirit upon him; he will bring forth justice to the nations."
Finally, the phrase,"with him I am well pleased," brings God's compassionate heart to the forefront. This is his only son, and he this significant moment in biblical history lets Jesus know that his Father is now and forever pleased with him.
All of these things show us that the Father's heart for us is unfathomable. In his love for us, Scripture says he searches for us, shields us, defends us, and encourages us. Though a mighty God, he comes incredibly close to our daily situations. We are never alone. Through his sacrifice we can live in the presence of our Almighty, our powerful, compassionate and merciful God. What we witness at Jesus' baptism is no less than an incredible revelation of God's character.
Our Challenge: Take the Gift of Jesus' Righteousness, Imputed to Us, into Our Daily Lives
"All righteousness that would be required of men before the court of God, Jesus performed," writes John Piper, "So he joined fallen humanity, for whom he was providing rightness by sharing their baptism."
Our challenged as modern-day Christians is to carry the baptismal moment of our saving faith into our daily lives. To remember that, like Jesus, we are to humbly obey God, praying his will over our agendas. We often pray for an equipping, but are we humbly ready to receive it, and obedient enough to work hard at the talents he's woven into our lives?
Seeking God daily in prayer and in his Word, we will not only find direction, discipline, and inspiration, but personal encouragement. He who has numbered our days loves us as purposefully as He's placed us.
Photo Credit: ©Getty/flik47
Meg Bucher writes about everyday life within the love of Christ. She stepped out of her comfort zone, and her Marketing career, to obey God's call to stay home and be "Mom" in 2011. From that step of obedience her blog, Sunny&80, was born, a way to retain the funny everyday moments of motherhood. (https://sunnyand80.org) Meg is also a freelance writer and author of "Friends with Everyone." She loves teaching God's Word and leading Bible study, being a mom, distance running and photography. Meg resides in Northern Ohio with her husband, two daughters, and Golden-Doodle … all avid Cleveland Browns fans.
---
---