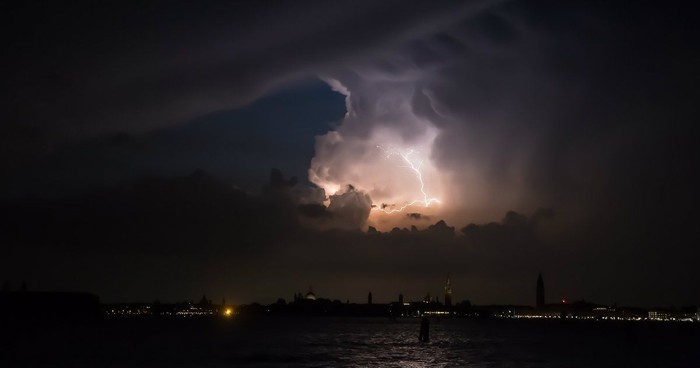 God's Word highlights the many facets of his character, including His strength. This strength is available to us if we accept what He offers us.
God's strength is part of God's character, illustrated in His acts towards us and directly through his promises. God's strength, unlike ours, has the power to consistently strengthen us as it is part of our relationship with Him. Even while we are weak. God sympathizes with our weakness and even asks that we place our burdens on Him as He goes with us through this journey called life because He has the ability to sustain us. God's strength is our inheritance, in that through Him we are born again creatures and death has no power. His Word highlights the many facets of his character, including His strength. This strength is available to us if we accept what He offers us. Here are 20 incredible verses about God's Strength.
Note: All verses are the NKJV except where noted.
Bible Verses About God's Strength
1. The Lord is my Rock and my Fortress and my Deliverer. My God, my strength, in whom I will trust; my shield and the horn of my salvation, my stronghold. ~ Psalms 18:2
2. The Lord is my Light and my Salvation, whom shall I fear? The Lord is the strength of my life, of whom shall I be afraid? ~ Psalms 27:1
3. The Lord is my strength and my shield; my heart trusted in Him, and I am helped; therefore my heart greatly rejoices, and with my song I will praise Him. ~ Psalms 28:7
4. Ascribe strength to God; His excellence is over Israel, and His strength is in the clouds. O God, You are more awesome than Your holy places. The God of Israel is He who gives strength and power to His people. Blessed be God! ~ Psalms 68:34-35
5. For we do not have a High Priest who cannot sympathize with our weakness but was in all points tempted as we are, yet without sin. ~ Hebrews 4:15
Praying for God to Impart His Strength to Us
6. Wait on the Lord; be of good courage, and He shall strengthen your heart; wait I say on the Lord! ~ Psalms 27:14
7. The Lord God is my strength; He will make my feet like deer's feet, and He will make me walk on my high hills. ~ Habakkuk 3:19
8. He remembered us in our weakness. His faithful love endures forever. He saved us from our enemies. His faithful love endures forever. He gives food to every living thing. His faithful love endures forever. Give thanks to the God of heaven. His faithful love endures forever. ~ Psalms 136:23-26 [NLT]
9. Sing aloud to God our strength; make a joyful shout to the God of Jacob. ~ Psalms 81:1
10. My soul melts from heaviness, strengthen me according to your word. ~ Psalms 119:28
11. The Lord is my strength and song, and He has become my salvation; He is my God, and I will praise Him; my father's God, and I will exalt Him. ~ Exodus 15:2
12. The way of the Lord is strength for the upright, but destruction will come to the workers of iniquity. ~ Proverbs 10:29
13. He gives power to the weak, and to those who have no might he increases strength. Even the youths shall faint and be weary, and the young men shall utterly fall, but those who wait on the Lord shall renew their strength; they shall mount up with wings like eagles, they shall run and not be weary, they shall walk and not faint. ~ Isaiah 40:29-31
14. Fear not, for I am with you; be not dismayed, for I am your God. I will strengthen you, Yes, I will help you, I will uphold you with my righteous right hand. ~ Isaiah 41:10
15. When you pass through the waters, I will be with you; and through the rivers, they shall not overflow you. When you walk through the fire, you shall not be burned, nor shall the flame scorch you. For I am the Lord your God, the Holy One of Israel, your Savior. ~ Isaiah 43:2
16. For when we were still without strength, in due time Christ died for the ungodly. ~ Romans 5:6
17. For I am persuaded that neither death nor life, nor angels nor principalities nor powers, nor things present, nor things to come, nor height nor depth, nor any other created thing, shall be able to separated us from the love of God which is in Christ Jesus our Lord. ~ Romans 8:38-39
18. Then, when our dying bodies have been transformed into bodies that will never die, this Scripture will be fulfilled: "Death is swallowed up in victory. O death, where is your victory? O death, where is your sting?" For sin is the sting that results in death, and the law gives sin its power. But thank God! He gives us victory over sin and death through our Lord Jesus Christ. ~ 1 Corinthians 15:54-57
19. For God has not given us the spirit of fear but of power, love, and sound mind. ~ 2 Timothy 1:7
20. Behold, I give you the authority to trample on serpents and scorpions, and over all the power of the enemy, and nothing shall by any means hurt you. ~ Luke 10:19
Nylse is a Christian wife and a mother of four who loves life and inspiring others. She likes to have fun but is very clear on who she is and Whose she is. A prolific thinker, she blogs to encourage others from a Christian perspective at www.lifenotesencouragement.com. I can be found online on Facebook, Twitter, and Pinterest. I can also be reached via email at nylse.esahc@gmail.com.
---
---