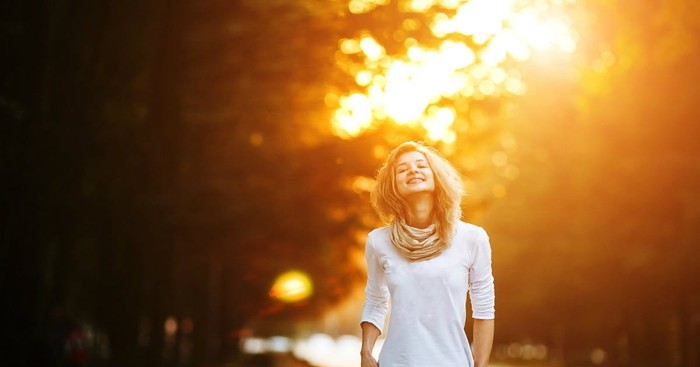 The Word of God is living and applicable for our lives across the ages. What was penned years ago is wisdom that's appropriate for our place in time. Let's visit some verses that will guide us through our day.
Discover some of the best encouraging Bible verses in this collection of scripture quotes!
Routines. Auto-pilot. Distracted living. These words define my days. I have a calendar, not to help me be organized, but so I can remember what I did yesterday, last week, and a month ago. I hit cruise when I wake up, and at the end of the day, I wonder how I got there. I want to live intentionally each day, with purpose, for God's glory, but sleepwalking through life doesn't help me meet that goal. He guides us incrementally, moment by moment, step by step. If we want to be guided by him, then we learn his voice within the context of a relationship with him, which means we need to be in his Word. We learn his heart for us and what he desires for us when we take time to ponder the Holy Scriptures. The Word of God is living and applicable to our lives across the ages. What was penned years ago is wisdom that's appropriate for our place in time? Let's visit some verses that will guide us through our day.
Encouraging Verses For The Morning
"The steadfast love of the Lord never ceases; his mercies never come to an end; they are new every morning; great is your faithfulness." Lamentations 3:22-23
"And rising very early in the morning, while it was still dark, he departed and went out to a desolate place, and there he prayed." Mark 1:35
"O Lord, in the morning you hear my voice; in the morning I prepare a sacrifice for you and watch." Psalms 5:3
"O Lord, be gracious to us; we wait for you. Be our arm every morning, our salvation in the time of trouble." Isaiah 33:2
Encouraging Verses For Interacting With Family
"Behold, children are a heritage from the Lord, the fruit of the womb a reward." Psalms 127:3
"A soft answer turns away wrath, but a harsh word stirs up anger." Proverbs 15:1
"Put on then, as God's chosen ones, holy and beloved, compassionate hearts, kindness, humility, meekness, and patience." Colossians 3:12
"Bear one another's burdens, and so fulfill the law of Christ." Galatians 6:2
Encouraging Verses For When You're at Work
"Whatever you do, work heartily, as for the Lord and not for men." Colossians 3:23
"Do all things without grumbling or disputing, that you may be blameless and innocent, children of God without blemish in the midst of a crooked and twisted generation, among whom you shine as lights in the world." Philippians 2:14-15
"And let us not grow weary of doing good, for in due season we will reap, if we do not give up." Galatians 6:9
"For we are his workmanship, created in Christ Jesus for good works, which God prepared beforehand, that we should walk in them." Ephesians 2:10
Encouraging Verses For Encountering Others
"As each has received a gift, use it to serve one another, as good stewards of God's varied grace." 1 Peter 4:10
"But if anyone has the world's goods and sees his brother in need, yet closes his heart against him, how does God's love abide in him?" 1 John 3:17
"Love one another with brotherly affection. Outdo one another in showing honor." Romans 12:10
"Do not withhold good from those to whom it is due, when it is in your power to do it." Proverbs 3:27
Encouraging Verses For The End Of Day
"From the rising of the sun to its setting, the name of the Lord is to be praised." Psalms 113:3
"It is good to give thanks to the Lord, to sing praises to your name, O Most High; to declare your steadfast love in the morning, and your faithfulness by night." Psalms 92:1-2
"Oh give thanks to the Lord, for he is good, for his steadfast love endures forever." Psalms 107:1
"In peace I will both lie down and sleep; for you alone, O Lord, make me dwell in safety. Psalms 4:8
Image Credit: Thinkstock.com
---
This article is part of our larger Prayers resource meant to inspire and encourage your prayer life when you face uncertain times. Visit our most popular prayers if you are wondering how to pray or what to pray. Remember, the Holy Spirit intercedes for us and God knows your heart even if you can't find the words to pray.
Prayer for Stress
Prayer for First Thing in the Morning
Prayer for Hope
Prayer for a Broken Heart
Prayer for Worry
---
---