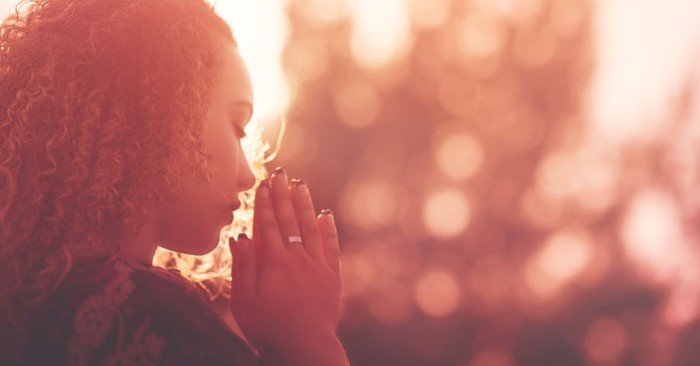 The following verses help us to embrace the power of prayer. They teach us words to say and attitudes of the heart to adopt as we pray. May these twenty verses inspire heartfelt prayers and a craving to dig deeper into God's rich Word.
"This is the confidence we have in approaching God; that if we ask anything according to his will, he hears us." 1 John 5:14
Prayer is our lifeline to God. Paramount to the way we pray is the fact He hears us. God in heaven sees, hears, and answers us according to His sovereign timing and will. His heart is moved by prayer, and because of Jesus, we have the surreal opportunity to keep a conversation going with our Creator. The power of the Holy Spirit helps us to remember and understand God's Word, to express the pains and desires of our hearts to Him. The following Scriptures help us to embrace the power of prayer. They teach us words to say and attitudes of the heart to adopt as we pray. May these twenty Bible verses about prayer inspire heartfelt prayers and a craving to dig deeper into God's rich Word.
20 Bible Verses About Prayer that Teach Us How to Pray:
1. "He withdrew about a stone's throw beyond them, knelt down and prayed, 'Father, if you are willing, take this cup from me: yet not my will, but yours be done.'" Luke 22:42
2. "This, then, is how you should pray: 'Our Father in heaven, hallowed be your name, your kingdom come, your will be done, on earth as it is in heaven. Give us today our daily bread. And forgive us our debts, as we also have forgiven our debtors. And lead us not into temptation, but deliver us from the evil one.'" Matthew 6:9-13
3. "Very early in the morning, while it was still dark, Jesus got up, left the house and went off to a solitary place, where he prayed." Mark 1:35
4. "I know, LORD, that our lives are not our own. We are not able to plan our own course. So correct me, LORD, but please be gentle. Do not correct me in anger, for I would die." Jeremiah 10:23-25
5. "Search me, O God, and know my heart; test me and know my anxious thoughts." Psalm 139:23
6. "Create in me a pure heart, O God, and renew a steadfast spirit within me." Psalm 51:10
7. "And Mary said: 'My soul glorifies the Lord and my spirit rejoices in God my Savior, for he has been mindful of the humble state of his servant. From now on all generations will call me blessed, for the Mighty One has done great things for me- holy is his name. His mercy extended to those who fear him, from generation to generation. He has performed mighty deeds with his arm; he has scattered those who are proud in their inmost thoughts. He has brought down rulers from their thrones but has lifted up the humble. He has filled the hungry with good things but has sent the rich away empty. He has helped his servant Israel, remembering to be merciful to Abraham and his descendants forever, just as he promised our ancestors." Luke 1:46-55
8. "Jabez cried out to the God of Israel, 'Oh, that you would bless me and enlarge my territory! Let your hand be with me, and keep me from harm so that I will be free from pain.' And God granted his request." 1 Chronicles 4:10
9. "This is the day the LORD has made; I will rejoice and be glad in it." Psalm 118:24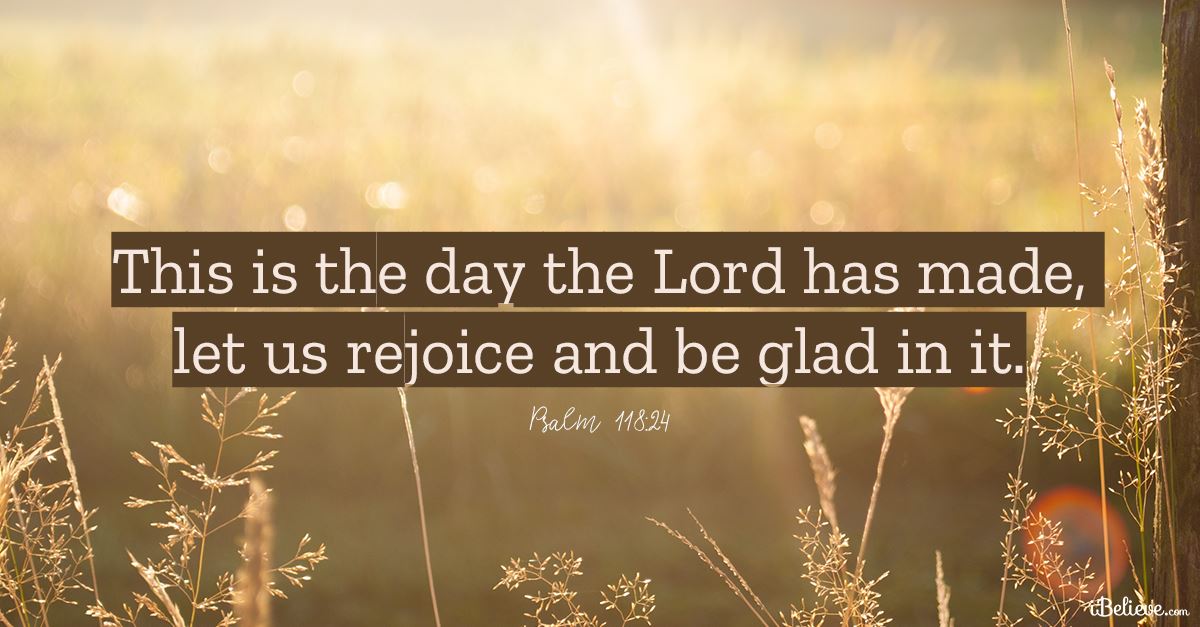 10. "We know that our old sinful selves were crucified with Christ so that sin might lose its power in our lives. We are no longer slaves to sin. For when we died with Christ we were set free from the power of sin. And since we died with Christ, we know we will also live with him." Romans 6:4-8
11. "Rejoice in the Lord always! I will say it again: Rejoice! Let your gentleness be evident to all, for the Lord is near. Do not be anxious about anything, but in every situation, by prayer and petition with thanksgiving, present your requests to God. And the peace of God which transcends all understanding will guard your hearts and your minds in Christ Jesus." Philippians 4:3-7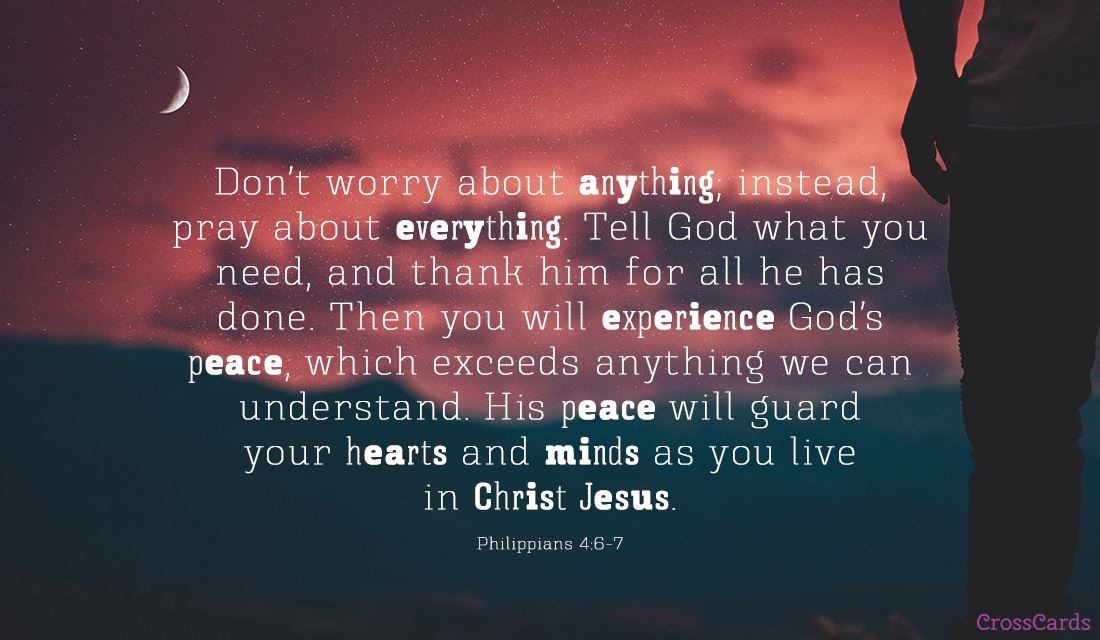 12. "For this reason, since the day we heard about you, we have not stopped praying for you. We continually ask God to fill you with the knowledge of his will through all the wisdom and understanding that the Spirit gives, so that you may live a life worthy of the Lord and please him in every way: bearing fruit in every good work, growing in the knowledge of God, being strengthened with all power according to his glorious might so that you may have great endurance and patience, giving joyful thanks to the father, who has qualified you to share in the inheritance of his holy people in the kingdom of light." Colossians 1:9-12
13. "My heart says of you, 'Seek his face!' Your face, LORD, I will seek. Do not hide your face from me, do not turn your servant away in anger; you have been my helper. Do not reject me or forsake me, God my Savior." Psalm 27:8-9
14. "For this reason I kneel before the Father, from whom every family in heaven and on earth derives its name. I pray that out of his glorious riches he may strengthen you with power through his Spirit in your inner being, so that Christ may dwell in your hearts through faith. And I pray that you, being rooted and established in love, may have power together with all the Lord's holy people, to grasp how wide and long and high and deep is the love of Christ, and to know this love that surpasses all knowledge- that you may be filled to the measure of all the fullness of God." Ephesians 3:14-19
15. "Let the beloved of the LORD rest secure in him, for he shields him all day long, and the one the LORD loves rests between his shoulders." Deuteronomy 33:12
16. "Keep me as the apple of your eye; hide me in the shadow of your wings." Psalm 17:8
17. "Teach me your way, LORD, that I may rely on your faithfulness; give me an undivided heart, that I may fear your name. I will praise you, Lord my God, with all my heart; I will glorify your name forever. For great is your love toward me; you have delivered me from the depths, from the realm of the dead." Psalms 86:11-13
18. "The Lord is a refuge for the oppressed, a stronghold in times of trouble. Those who know Your name will trust in You, for You, Lord, have never forsaken those who seek You." Psalm 9:9-10
19. "You, God, are my God, earnestly I seek you; I thirst for you, my whole being longs for you, in a dry and parched land where there is no water." Psalm 63:1
20. "Be joyful in hope, patient in affliction, faithful in prayer." Romans 12:12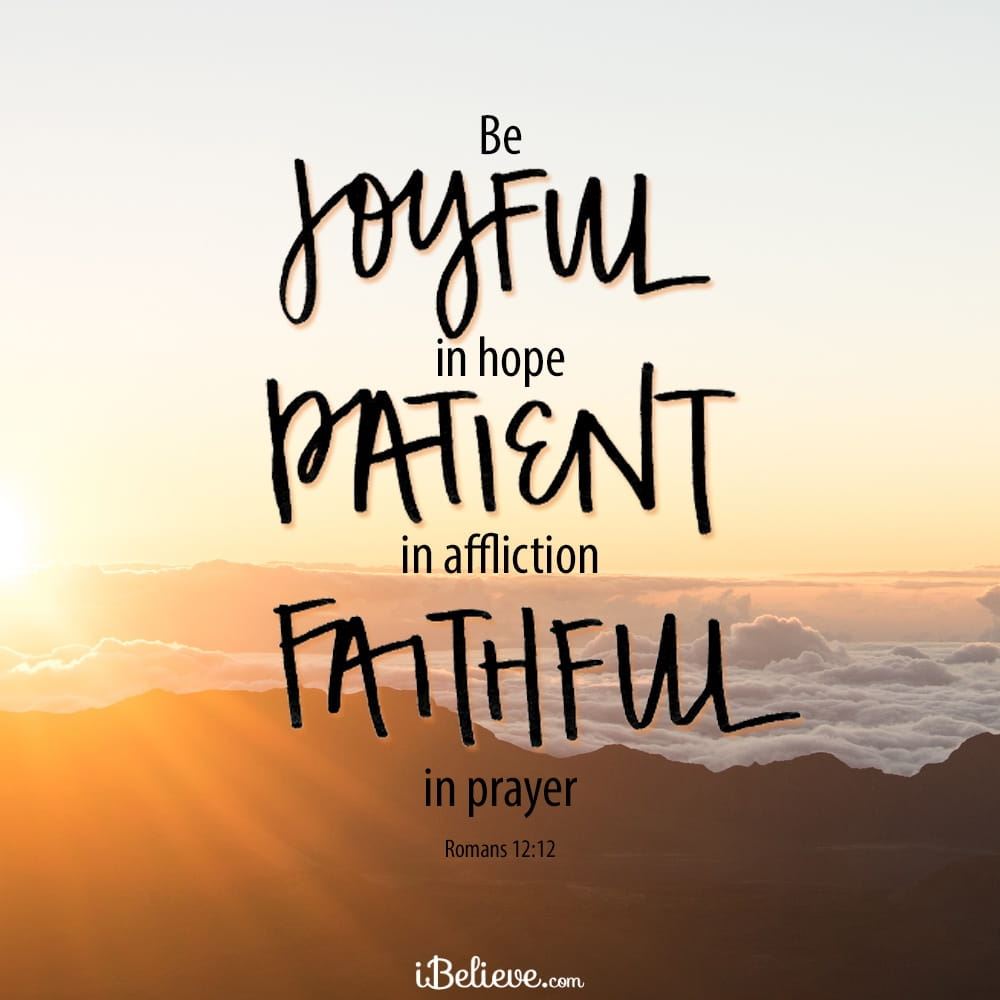 Meg Bucher writes about everyday life within the love of Christ. She stepped out of her comfort zone, and her Marketing career, to obey God's call to stay home and be "Mom" in 2011. From that step of obedience her blog, Sunny&80, was born, a way to retain the funny everyday moments of motherhood. Meg is also a freelance writer and author of "Friends with Everyone." She loves teaching God's Word and leading weekly Bible study, being a mom, distance running and photography. Meg resides in Northern Ohio with her husband, two daughters, and Golden-Doodle… all avid Cleveland Browns fans.
Photo Credit: ©GettyImages
---
---