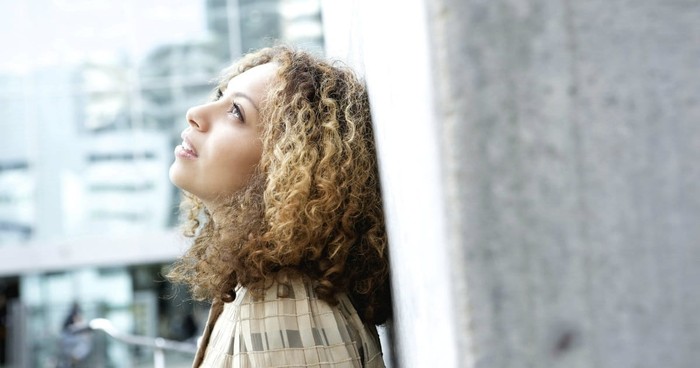 As Christians, we talk a lot about having faithful confidence in God. But God can also handle our hardest questions and doubts.
Cross necklace? Check. Fish sticker on the car bumper? Check. Kid who can buzz in with "begotten!" for VBS Bible relay? Check. Woman who should know better but still, sometimes, just a little, wonders about God? Check.
There. I said it. I admit that on occasion, I might mention aloud something like this, "God? You're, ah, real? Right?"
We would all like to sustain a deliberate walk. A steadfast faith. Not even perfect–just forward trajectory at least, please. But this is earth, not heaven. This place is rough. It can be confusing, even for steadfast giants in the faith. Like John the Baptist.
When the men approached Jesus, they told Jesus that John the Baptist had sent them to ask, "Are you the Messiah we've been expecting, or should we keep looking for someone else?"
Question #1 You're Allowed to Ask God: Are You the One?
It is written in the gospel of Matthew (Matthew 11:3) and then it is written again in the gospel of Luke (Luke 7:20). John the Baptist dared to boldface, irreverently, go to God and…ask: Are you the one?
What kind of man does that?
A human. A man attempting to be in this world but not of this world. Sweaty. Stretched thin. Stressed out. 
I appreciate when Bible people show their vulnerable walks in this life and with their God. It gives me the idea that their God is not so … moody. That He is not waiting with a mad face when we just ask a question. Like, "Hello? God? Are you there? It's me, John. So…I believed you. And that wasn't a bad idea or anything. Right?" It was a reasonable line of questioning, since John was sitting, alone, in jail.
Jesus replied, "Go back to John and tell him what you have heard and seen…" (Matthew 11:4). It's a nice enough answer I guess, but wouldn't John prefer a report of "Here's the key to get OUT OF JAIL?"
Question #2 You're Allowed to Ask God: If You're Real, How Will I Know?
Jesus' response to John the Baptist went on with this: "The blind see, the lame walk, the lepers are cured, the deaf hear, the dead are raised to life, and the Good News is being preached to the poor" (Matthew 11:5).
In other words: look what I'm doing, John. Isn't this what the prophecies said you would see the Messiah doing?
Yes. Yes, it is.
We readers are not given John's response to Jesus' words. However, some Scripture does share character responses – like in the case of Job, when he replied to God with, I had only once heard about you, "…but now my eye sees you." (Job 42:3-5). His circumstance hadn't changed, but he knew God in a way he never had before.
We are to walk by faith, not by sight, because sight can be so…confusing. When our circumstances look wrong, we need reassurance - something that makes sense in our context.
Something personal.
God wants us to see Him. Circumstances can confuse us, so, when it comes to God, ask. We're allowed. We have questions…which does not appear to panic God. After all, He is the one who put John the Baptist's doubtful dialogue in the Bible for us to read. 
Twice.
On the other side of doubt can be understanding. God can take it! What kind of God can withstand doubt? One that's real.
Image Credit: Thinkstock.com
Janelle Alberts writes pithy pieces that usually feature a bit of Scripture you've never heard, but wish you had. Knowing things like even Noah got tipsy & embarrassed his kids can help a girl rally to the end of the day. She is a regular contributor to Christianity Today's Gifted for Leadership. Find out more about Alberts here.
---
---