10 Stories of True Courage from the Bible (and How to Live that Way Today)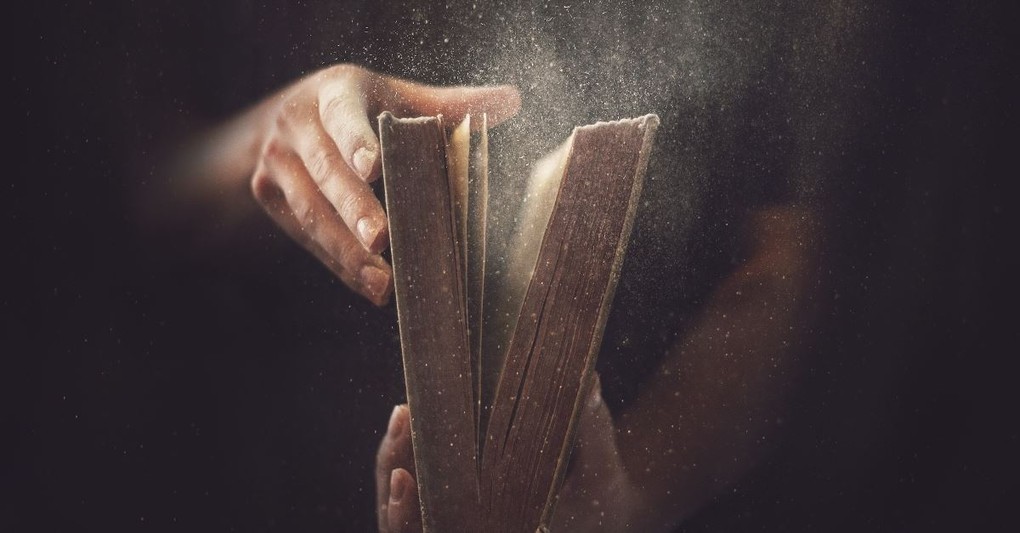 Lack of courage is one of my biggest challenges. There are many things I want to try, places I want to go, and business ventures I wish to embark upon. However, fear, insecurity, and doubt sometimes leave me unfruitful and unproductive, living with the regret that I didn't step out in faith and do the things I desired to do.
Can any of you relate? I'm sure you can. However, the Bible is full of people doing courageous things with the Lord's help. Come with me on a brief journey through Scripture as we take a look at courageous people in the Bible, and see how we can apply their lessons to our own lives.
Photo Credit: Getty Images
1. Daniel in the Lion's Den (Daniel 6)

Slide 1 of 10

Many of you already know this story. King Darius set Daniel over the whole realm because there was an excellent spirit in Daniel. Some of the other princes and presidents became jealous and plotted against him. They knew Daniel wouldn't stop praying to God, so they persuaded Darius to proclaim a decree that anyone who prayed within 30 days would be thrown into the lion's den. Daniel disobeyed the order, and those who set him up told Darius. Although it grieved Darius to throw Daniel into the lions' den, he did it anyway because of his decree. 

Believers today, as always, must remain faithful to their God despite any persecution, ridicule, or laws we encounter. The beauty at the end of this story is that Darius said God, "...is the living God, and steadfast forever..." (Daniel 6:26). When we obey the Lord, even our enemies can become friends, and those who mock God can become believers. Let's be courageous in the face of persecution. 

Photo Credit: Facebook

2. Three Hebrew Boys (Daniel 3)

Slide 2 of 10

Daniel isn't the only person in the book of Daniel who followed God despite the laws of the land. Daniel's friends did the same. King Nebuchadnezzar created a golden image and commanded everyone to bow down and worship it. Shadrach, Meshach, and Abed-nego refused to bow down and worship the golden image. When Nebuchadnezzar heard that the three boys didn't bow down, he became angry and told them that if they didn't worship the golden image, he would have them thrown into the fiery furnace. The young men told Nebuchadnezzar that they knew God could deliver them from the furnace and his hand but, "...even if He does not, let it be known to you, O king, that we are not going to serve your gods or worship the golden image that you have set up." (Daniel 3:18).

Are we courageous enough to disobey those in authority even when our lives are threatened? Today's Christians need to be that audacious, that courageous. We need to refuse anything that contradicts God's will for our lives, even in the face of death threats. 

Photo Credit: Getty Images

3. Esther Going before the King (Esther 4-5)

Slide 3 of 10

Esther was a beautiful orphan girl who was being raised by her cousin, Mordecai. When the queen at that time, Vashti, was dethroned, the king sought a new queen. Esther was selected queen and soon found herself facing a decision that could cost her life. The wicked Haman plotted to exterminate the Jews. But Mordecai had someone on this inside. However, just because Esther was queen, didn't mean she would be granted an audience with King Ahasuerus. Esther promised to try to get an audience with the king but knew she could be killed for the bold move. Esther told Mordecai, "...And thus I will go in to the king, which is not according to the law; and if I perish, I perish" (Esther 4:16). 

God has strategically placed us in the homes, jobs, churches, neighborhoods, and countries in which we live. He has given us divine connections and influence with people who can bless us and help further the kingdom of God. We need to step out in faith and make our voices heard for the Lord, knowing He will protect and deliver us. 

Photo Credit: Getty Images

4. David and Goliath (1 Samuel 17)

Slide 4 of 10

While everyone stood around, too afraid to confront Goliath, David wasn't scared. David had faith in God and believed God would deliver Goliath into his hands. David was correct. God did deliver Goliath into his hand, and Israel enjoyed a period of peace. 

Just as David wasn't afraid to confront the giant, we shouldn't be afraid to confront our giants either. Regardless of what giant faces us, illness, job loss, relationship issues, financial problems, we can step out in faith and know God is going to work everything together for our good. Don't be afraid of the giants. Be a giant slayer. 

Photo Credit: Getty Images

5. Joshua Taking Over for Moses (Joshua 1)

Slide 5 of 10

Moses was dead, and God told Joshua he was Israel's next leader. Imagine the intimidation and uncertainty Joshua must have felt. I always felt some insecurity when my boss was on vacation, and I had to fill in for her. I knew she had big shoes to fill, and I wanted to do a good job. I'm sure Joshua felt the same way because the Lord told him multiple times in Joshua 1 to be courageous. Regardless of any doubt or fear he may have felt, Joshua stepped up to the plate and led God's people.

We need to step up and move despite intimidation, uncertainty, insecurity, fear, or doubt. Although we doubt ourselves, we can have full confidence in God Almighty. We can rest assured He will never leave us nor forsake us. We can relax because we have God on our sides, and He always comes through for His children. 

Photo Credit: Getty Images

6. Deborah Going into Battle (Judges 4)

Slide 6 of 10

Wife, prophetess, judge – Deborah was doing it all when she sent for Barak and gave him the Lord's instructions to take 10,000 men to fight Sisera. Barak told Deborah, he'd go if she went with him. Deborah went into battle with Barak, and God gave them the victory. 

There will be times in our lives when something is asked of us that takes us out of our comfort zone. As leaders, we have to be proactive and take the initiative. We have to get ahead of our team and lead them to victory. We have to confront the issues head-on and take decisive action.

Photo Credit: Getty Images

7. Abraham Leaving His Father's House (Genesis 12)

Slide 7 of 10

Imagine living amongst your family and friends and suddenly hearing the Lord telling you to leave it all behind to move to an unnamed, unfamiliar place. That's precisely what happened to Abram, later named Abraham when the Lord told him to leave his country, relatives, and his father's house. Abram obeyed the Lord's voice and became the father of a great nation.

We, too, are called by God. We are called to do great things for the kingdom of God. We are called to leave what's familiar to embark upon a journey with the Lord. When we obey God, He uses us in surprising ways, and we too will be a blessing to many people. Obey the Lord's voice and do everything He's calling you to do. 

Photo Credit: Getty Images

8. Peter Walking on Water (Matthew 14:22-33)

Slide 8 of 10

Peter and the other disciples were on a ship one stormy evening when they saw what they thought was a ghost walking on water. When they became afraid, Jesus revealed that what they were seeing wasn't a ghost, but Him. After asking permission, Peter stepped out of the boat and walked on water. He did something no one else, other than Jesus, had ever done. Peter took a leap of faith and saw a miracle.

When is the last time you took a risk? When is the last time you trusted the Lord? Women of God need to step out of their boats and walk on water. We need to trust the Lord and take a leap of faith. We can do that by starting the business or ministry God told us to start. We can write and publish the books the Holy Spirit told us to write. We can do whatever it is God impressed upon our hearts. Take the step and GO!

Photo Credit: Getty Images/Ruskpp

9. Hannah's Desire for a Child (1 Samuel 1:1-18)

Slide 9 of 10

Hannah wanted a baby. That's all she wanted. One day, Hannah went to the temple and cried out to the Lord. Eli, the priest, saw her and thinking she was drunk, rebuked her. Hannah told him that she wasn't drunk but that she was praying. Eli told her God would grant her petition. 

Despite what Eli or anyone thought about her, she sought the Lord and poured out her heart. Hannah wasn't afraid to go before the Lord with her petition, and we can't be scared either. I come across many women who are afraid to petition the Lord for their hearts' desires. They feel selfish when they pray for themselves. However, Hannah is an excellent example of persistence in prayer. We are encouraged to approach the throne of grace boldly. Stop what you're doing right now and offer up your petition. Tell the Lord boldly, yet reverently, your heart's desire. Believe by faith that He will answer your prayer in His perfect timing. 

Photo Credit: Getty Images/myshkovsky

10. Jesus's Betrayal (Matthew 26:47-56)

Slide 10 of 10

Judas, one of Jesus's disciples, betrayed him. His betrayal didn't take Jesus by surprise. He knew it was coming. When Judas came, Jesus called him a friend and said, "...do what you have come for." (Matthew 26:50). Jesus didn't retaliate. He didn't try to defend Himself. Jesus didn't place blame. When Jesus could have called legions of angels to help Him, He didn't (see Matthew 26:53). 

Life is difficult. We will face challenges, opposition, betrayal, setback, and disappointments. Yet, we should maintain our composure and glorify God. Furthermore, we can respond to betrayal and rejection the same way Jesus did, by putting our faith, trust, and confidence in the Father. No matter what you're facing today, God is ultimately in control. Remember, people can't do more to you than God allows. Stay focused and remember, the battle belongs to the Lord. 

These are just ten examples of courage in the Bible. The Bible is full of other examples, each one useful for teaching, reproof, correction, and training in righteousness (see 2 Timothy 3:16). Each one useful to fill us with courage. When you're facing situations that fill you with dread, fear, or doubt, look to our friends in the Bible to find the courage you need.

---

Aretha Grant serves her local church as a bible teacher and elder. She loves writing and is the author of Overcomer: 25 Keys to Walking Victoriously. Aretha resides in Hagerstown, MD with her husband and two youngest children. You can read Aretha's blog at www.arethagrant.com.

Photo Credit: Getty Images/Kirisa99