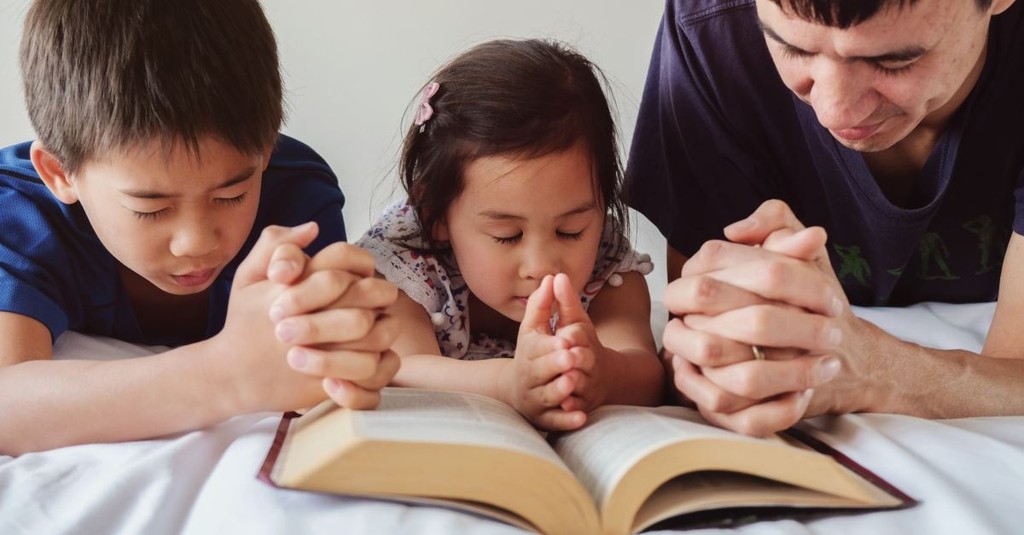 At the end of every day, there's nothing better we can do but to bring all we've carried through the day straight to Him. Praying before we go to bed helps us lay down our worries and cares.
Maybe many times, we're so weary or busy, we forget to even give God thanks for the way He's been faithfully at work in our lives and in those we love. Or often we may find that it's hard to fully let go of our burdens, so we carry the worries and stress straight to bed with us. We hold on to the wounds and hurt feelings. We wrestle for sleep but can't seem to turn off the spinning thoughts of to-do lists, schedules, and what we still need to get done for tomorrow.
God's very presence and the truth of His word are the only things that can bring deep peace to our souls. The peace He gives is the kind of peace the world can't offer, the kind of peace that doesn't make sense even to our own minds. May He remind you right now that you are never alone, that He knows your way, and He has a plan. He's right there with you, both now and in all your tomorrows too.
Come to Him with your troubles. May God lift all burdens of anxiety from your shoulders. Where you've been filled with doubt, may He replace it with faith. Where you've been filled with racing thoughts, may He replace it with calm.
Whatever's pressing on our minds and hearts tonight, may God give us the strength to lay it down, and fill us with His peace.
We can rest assured, knowing, believing He holds it all in His hands.
Here are 10 prayers you can pray before going to bed:
Photo Credit: Getty Images
Slide 1 of 10
Slide 2 of 10
Slide 3 of 10
Slide 4 of 10
Slide 5 of 10
Slide 6 of 10
Slide 7 of 10
Slide 8 of 10
Slide 9 of 10
Slide 10 of 10