A Prayer to Let Go
By Steve Arterburn
"Trust in the LORD with all your heart and lean not on your own understanding." - Proverbs 3:5
Heavenly Father, help us to put aside our restless uncertainty, and instead learn to trust in you.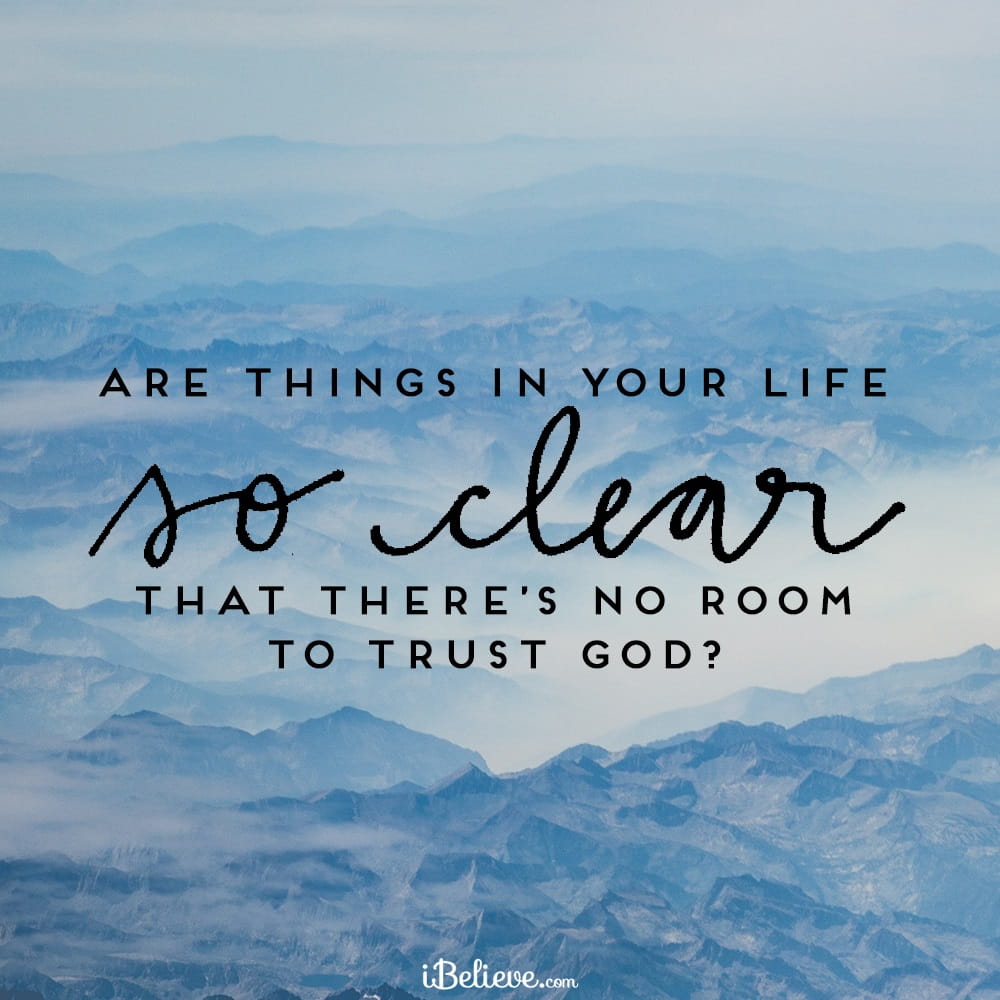 When the philosopher and professor of ethics, John Kavanaugh, went to work for three months at the "house of the dying" in Calcutta, he was seeking an answer about how to spend the rest of his life. His first morning there he met Mother Teresa. She asked, "And what can I do for you?" Kavanaugh asked her to pray for him. "What do you want me to pray for?" she inquired.
He voiced his pressing burden: "Pray that I have clarity." Mother Teresa firmly refused! When the bewildered Kavanaugh asked why, she said, "Clarity is the last thing you are clinging to and must let go of."
When Kavanaugh commented that she always seemed to have the clarity he longed for, she laughed and said, "I have never had clarity; what I have always had is trust. So I will pray that you trust God."
Are things in your life so clear that there's no room to trust God?
Heavenly Lord, may we trust in you with all our heart from this day until our last day. Amen.
Editor's Note: The following is an adapted version of Clarity Versus Trust by Steve Arterburn. To read the full devotional, follow this link.
Want more Your Daily Prayer? We also have a podcast! This podcast is different than the written devotional you just read, but carries the same commitment to a closer look at Scripture each day. You can find out more by clicking the link below!
Now that you've prayed, are you in need of someone to pray for YOU? Click the button below!
Visit iBelieve.com for more inspiring prayer content.
Originally published Saturday, 20 June 2020.