A Prayer to Be Fervent for Jesus
By Kristine Brown
"Do not be slothful in zeal, be fervent in spirit, serve the Lord." (Romans 12:11 ESV)
Have you ever met someone whom you would describe as fervent in their relationship with the Lord? Picture that person now, standing before you. Maybe they're a loved one who has passed away, and their memory lives on in the lives they touched. Maybe you know this person from church, or it could be a family member or friend. Just the thought of them likely brings you joy. Because that's what fervent people do. Being around them changes us for the better.
When we hear the word fervent, we usually think of someone intensely passionate. Maybe their fervor is about a topic, a belief, or a stance on something important. A believer who is intensely passionate about Jesus is a treasure. Their zeal for Jesus can not only be seen or heard but felt in our spirits, as well. I've been blessed to know a few fervent people in my life. One comes to mind right now. His enthusiasm for the things of God is contagious. Spending time with him uplifts me. He's passionate about God and the Bible. But it's even more than that— it's a level of joy almost unexplainable with words.
The Greek word for fervent as used in Romans 12:11 refers to boiling with heat or hot. It reminds me of a phrase I often hear in the church— that our spirits should be "on fire for God." When we're on fire, others can't help but feel a change in the atmosphere around us. A warmth beyond our explanation. Oh, what a difference it would make if we as believers could understand the power of a fervent spirit! Living with passionate intensity for God in our homes and communities? Imagine the lives waiting to be changed with freedom and forgiveness through Jesus.
Having a fervent spirit isn't always easy. In fact, this verse is tucked in with a few other challenges in Scripture, like being patient in affliction and blessing those who persecute us. (Romans 12:12,14) But in his righteousness, God gave us all we would need to live out his call with truth, love, and fervor. So the next time the fervent fire deep within starts to fade, let's think of that one person. Let's picture them and take note of how they make us feel. Then we can call on Jesus to reignite the fire inside of us. May it burn with a warmth that can change lives forever.
Let's pray:
Dear Lord,
Thank you for your Holy Word. It gives me all I need to live a life that honors you and shines the Light of your son, Jesus Christ, on others. But sometimes— even in my joy— I get weary and discouraged, yet you encourage me to stay "fervent in spirit." Help me, Lord. Create in me a heart that is fully on fire for you. When I think of others who display fervency for your goodness, I feel more at peace and more hopeful than before. I want to affect others in the same way as I spend time with them. For the people in my life to sense a difference in me that is beyond human understanding. I want my fervency of spirit to be contagious.
Forgive me if I've let the fire inside me grow dim. Reignite flames of love, joy, peace, and hope through Jesus that will reach beyond me. Use me to bring glory to you and build your kingdom, Lord. I want others to experience the freedom and forgiveness of Jesus. Finally, Lord, may the spark burning within me light the way for others to know you more. I pray my fervency for you will encourage them to draw near to you and seek you above all else. I give you all praise and honor for being the source of fervency in my life. In Jesus' name, I pray, Amen.
Photo Credit: ©GettyImages/fizkes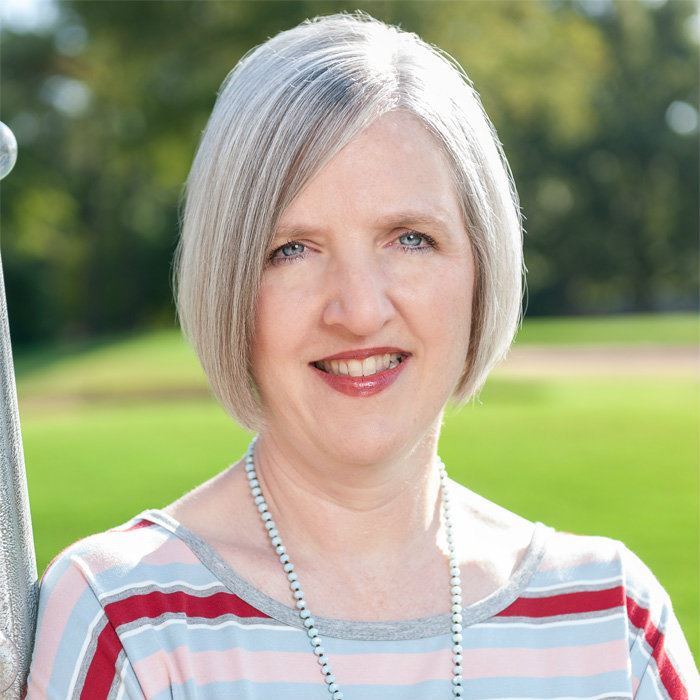 For more spiritual growth resources, check out the 5-day email study Walking with Rahab by today's devotion writer, Kristine Brown. You'll find weekly encouragement to help you "become more than yourself through God's Word" at her website, kristinebrown.net. Kristine is the author of the book, Cinched: Living with Unwavering Trust in an Unfailing God, and the companion workbook.
Teach Us to Pray is a FREE prayer podcast hosted by iBelieve writer Christina Patterson. Each week, she gives you practical, real-life tips on how to grow your faith and relationship with God through the power of prayer. To listen to her episode on What to Pray in the Morning for a Worry-Free Day, click below!


Now that you've prayed, are you in need of someone to pray for YOU? Click the button below!
Visit iBelieve.com for more inspiring prayer content.
Originally published Friday, 31 March 2023.