A Prayer for When You Feel Burdened
By Glynnis Whitwer
"Cast your cares on the LORD and he will sustain you; he will never let the righteous be shaken." Psalm 55:22 (NIV)
When we adopted our two daughters from Africa, we didn't expect it would be easy. But we couldn't have imagined how hard it would be.
Our family of five (my husband, our three boys and I) clearly heard God's call. We knew our family was supposed to grow to seven. And as we looked at the picture of two little sisters standing in a dirt lot strewn with trash, our hearts confirmed these were our children.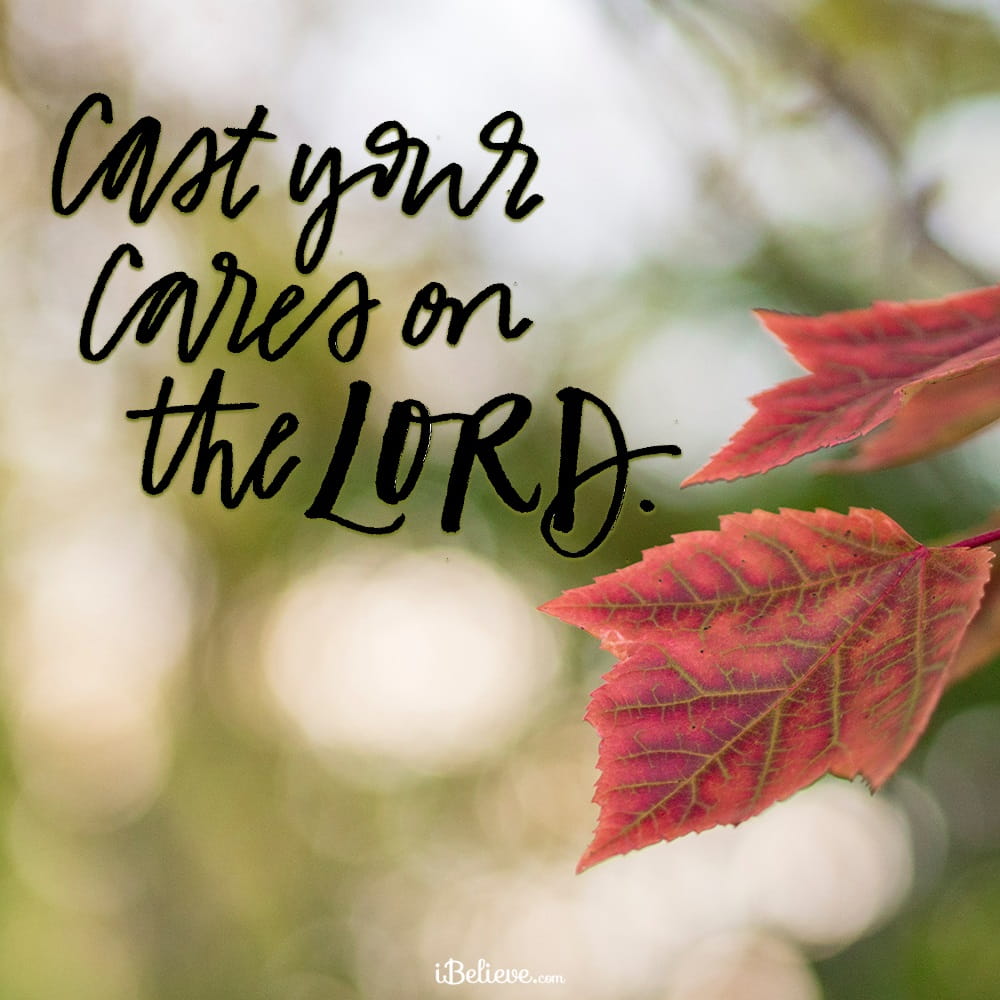 The joy of bringing these precious girls to their forever home was overflowing… for about a week.
Then reality set in.
What we could not see from the initial picture, and what the orphanage couldn't tell us, was the wounding that had happened in one of their hearts during her early years. The neglect and abuse caused deep gouges in her heart that wouldn't be healed easily.
Our days were filled with challenges that took their toll on everyone. Days turned into years, and the issues we hoped would receive healing only got worse. Our house was like a tinder box, ready to explode at any minute. And it did. Often.
Multiple counselors and treatment centers didn't seem to touch the underlying issues, and I began to feel hopeless. I couldn't help my daughter, and I couldn't seem to protect my family. Guilt overwhelmed me and my husband. Surely there was something we were doing wrong, or not doing right. And how could we manage the intense emotions?
It truly seemed too much to bear.
Before that, I'd never understood what it meant to get to the end of yourself. Life had been relatively easy, and problems seemed fixable. But at that point, I faced a situation beyond my abilities. I needed the Lord like I'd never needed Him before.
That's when Scriptures like Psalm 55:22 took on a new meaning: "Cast your cares on the LORD and he will sustain you; he will never let the righteous be shaken."
I had to give this situation to the Lord, or I would fall apart with the burden of it. My desperation took me to a new place of dependence. If the Lord didn't sustain me, my heart felt like it would crumble to pieces, and I was afraid of how my body was reacting to the stress.
There was no lightning bolt moment, but bit by bit, I felt more peace. A big part of that peace came when the Lord showed me I'd done all He'd asked me to do. We weren't to "fix" our daughter; that was His job. We were to be a part of her journey and show her God's love as best as we could. That truth sustained me through the most difficult times.
Today if your burdens feel too much to bear, there is hope. Pour out your heart in prayer to our Heavenly Father — hold nothing back. And when you feel your burden lightening even the slightest bit, thank Him for His faithfulness. He's been there all the time, just waiting to help.
Lord, thank You for being ever-present in my life. And thank You for the hard times. I might not have said that then, but I see now how faithful You were (and are) to meet my needs. Help me walk so closely with You that I never return to my independent self. I love You. In Jesus' Name, Amen.
Editor's note: This content was adapted from the original article "When Your Burden Feels Too Much to Bear" from Encouragement for Today.
Want more Your Daily Prayer? We also have a podcast! This podcast is different than the written devotional you just read, but carries the same commitment to a closer look at Scripture each day. You can find out more by clicking the link below!
Now that you've prayed, are you in need of someone to pray for YOU? Click the button below!
Visit iBelieve.com for more inspiring prayer content.
Originally published Tuesday, 17 December 2019.