A Prayer for When You Feel All Alone
By Debbie McDaniel
"You are the God who sees me..." - Genesis 16:13
Sometimes life may feel like a struggle. Many are grieving the loss of a loved one. Others have experienced the pain of divorce or broken relationships. Some have lost jobs. Many are facing huge debts. Others are hurting for grown children who seemed to have lost their way. Some are facing new diagnoses and health issues. Others are still waiting for answered prayers, feeling like God has somehow forgotten. And many may be surrounded by people, yet lonely inside, struggling through depression and darkness, battling worry, facing big fears, feeling lost in a sea of doubt, wondering if God even sees...or cares.
He does see. He does care.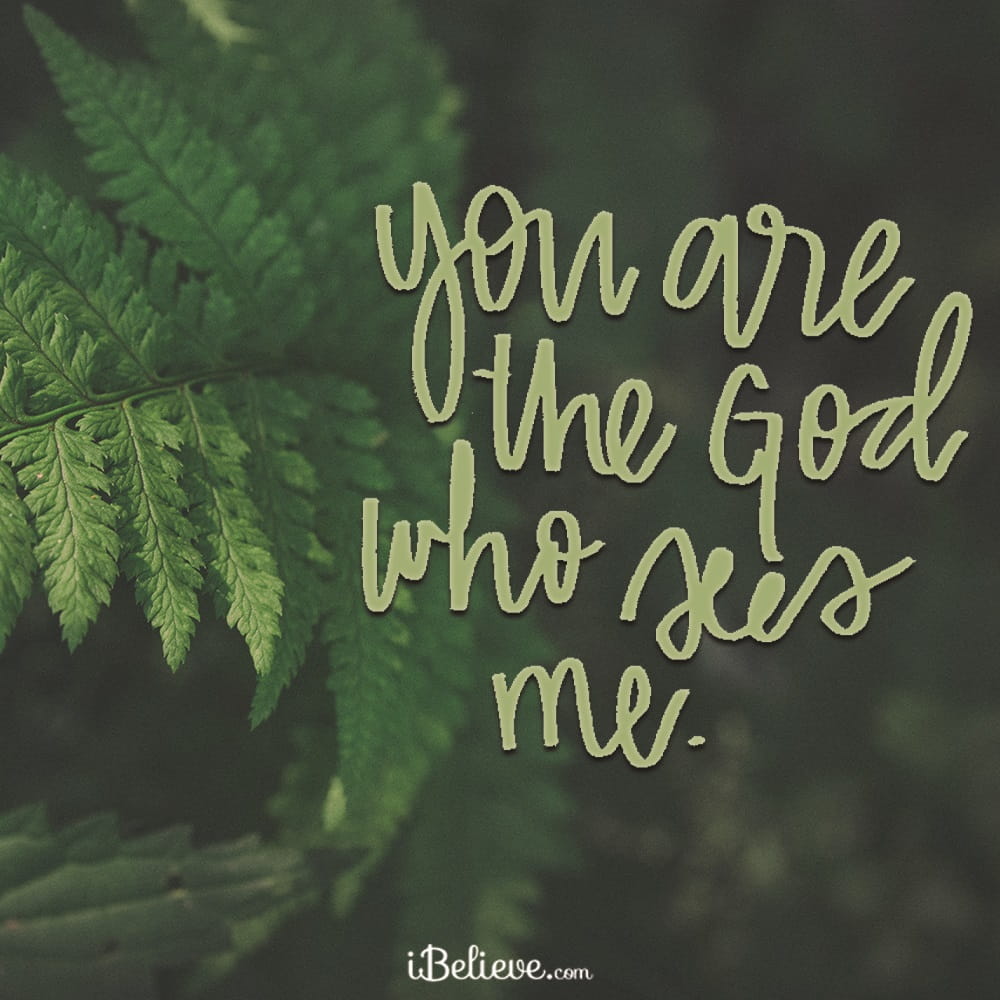 God knows and understands. He gives us this word of hope, for all those who feel alone, overwhelmed, or are battling fear and worry.
A powerful word straight from the story of one young girl who was running, scared.
Away from home and all she knew. Lonely, rejected, hurt, and out of hope. Hagar ran to the desert for she had nowhere else to go. And God in His goodness sent an angel to her there. He had never lost sight of her, He had never stopped caring. Though the lies of her own heart told her otherwise. The angel of God spoke straight through the lies of defeat, he told her to go back, he spoke hope and blessing over her in all God still had in store.
And Hagar knew, maybe what we need to remember still today. Her words breathed out this great truth that secures our struggles, and anchors our hope, "You are the God who sees me…" Genesis 16:13
El Roi – He is the God who sees - notices, looks at intently, has regard for, observes, considers, watches over, gives attention to, gazes upon, who keeps on seeing. That's our God. That's the One who created us. That's the One who loves so greatly and chases after us with good.
Don't ever think for a minute He doesn't see you, or care. You are not invisible to Him. Your situation is never too desperate for Him to work a miracle. He saw then, He sees now, every moment in the lives of His children. And He works, constantly works on our behalf, sometimes even sending an angel...
You are never alone. He chased after Hagar in the desert; He knows where we are in our wilderness too.
He sees. He cares. He pursues us. He is with us.
May God fill every troubled, hurting heart, today and through these weeks, with His Presence of grace and peace.
Dear God,
Thank you that you see us right where we are, in the midst of our pain and struggle, in the middle of our desert land. Thank you that you have not forgotten us and never will. Forgive us for not trusting you, for doubting your goodness, or not believing you're really there. We choose to set our eyes on you today. We choose joy and peace when the whispered lies come and say that we should have no joy or peace.
Thank you that you care for us and your love for us is so great. We confess our need for you. Fill us fresh with your Spirit, renew our hearts and minds in your truth. We ask for your hope and comfort to continue to heal our hearts where they've been broken. Give us the courage to face another day, knowing that with you before us and behind us, we have nothing to fear.
In Jesus' Name,
Amen.
---
Find more by Debbie at www.debbiemcdaniel.com, Facebook, Instagram, and Twitter.
Want more Your Daily Prayer? We also have a podcast! This podcast is different than the written devotional you just read, but carries the same commitment to a closer look at Scripture each day. You can find out more by clicking the link below!
Now that you've prayed, are you in need of someone to pray for YOU? Click the button below!
Visit iBelieve.com for more inspiring prayer content.
Originally published Thursday, 30 December 2021.