A Prayer for the Right Pace
By Ashley Moore
"Therefore, since we are surrounded by such a huge crowd of witnesses to the life of faith, let us strip off every weight that slows us down, especially the sin that so easily trips us up. And let us run with endurance the race God has set before us." - Hebrews 12:1, NLT
I wouldn't call myself a runner. The longest distance I've ever pounded out on the asphalt was just over three miles for a run my city hosted. In an attempt to prepare, I wanted to go a little extra, ensuring that on race day, I would successfully complete the mileage required.
If I wanted to finish the race strong, I had to practice! I spent many days leading up to race day, lacing up my sneakers, stretching my calves and hamstrings, and charting my course for the day. But the learning curve was steep! I would start off strong, allowing anticipation and nervous energy to fuel me. But then I'd hit a wall emptying my energy reserves too quickly. I realized running was all about finding the right pace.
What about you? How is your pace of life? Do your feet hit the floor every morning in a hurry to check your email and get work started so you can coast into the evenings and weekends? Or are you more of a procrastinator? Do you postpone tasks until they can no longer wait, leaving yourself and others in a frenetic crunch to meet deadlines?
For me, depending on the day and task, I fall into both extremes. But that's what both of those categories are—extremes. And the truth is, there's a healthy tension, or for our purposes, there's a healthy pace. Remember the nursery rhyme about the tortoise and the hare? Slow and steady is the pace we're looking for because, as Christians, we're playing the long game.
In Hebrews 12:1, the writer reminded us that the Christian life is a race. And the way he instructed believers to run indicates that he wasn't talking about a sprint but a marathon. He specifically commanded that we run with endurance. The Greek word used is hupemoné which means cheerful constancy, patient continuance, or, put simply, to wait. But why would the author tell us to run a race and, in the next breath, tell us to wait or to run patiently?
The author knew following Jesus in a world full of temptations was going to be arduous, like running a long race.
He also spoke to those of us who are slow starters to remind us that people need to see Christ in us. We need to continuously strip off the things that keep us from running well (Hebrews 12:1). Live a simple life, but invite someone who doesn't know Jesus to partake in your daily activities to bear witness to Christ in you. We have to hold the tension; slow and steady wins the race.
Each of us has a race God has specifically carved out for us to run, whether we consider ourselves marathoners or not. The race won't be an easy one all the time. We will need to train, run with endurance, and, most of all, master a sustainable pace so that we can finish strong.
Let's pray:
Lord,
Thank you for the Word and how it both acknowledges the hardship we face as Christians and simultaneously offers us direction and encouragement. Jesus, as we seek to live in ways this year that honor you, I pray you would help us do so at a sustainable pace for the path you carved out for us. You know how long each of us will be on earth and you know each and every sin, weight, struggle, and limitation that threatens to take us off course. You knit us together with gifts, talents, and stories that specifically minister to those in our spheres of influence. I pray you'd use our efforts to run with endurance to draw others to salvation in you. Let us continue to remember the great cloud of witnesses who have run faithfully as proof that you will supply what we need to finish strong. May we run with endurance, just as those did before us, and in a way that spurs on those who come after us.
In Jesus' name, amen.
Photo credit: ©GettyImages/Lzf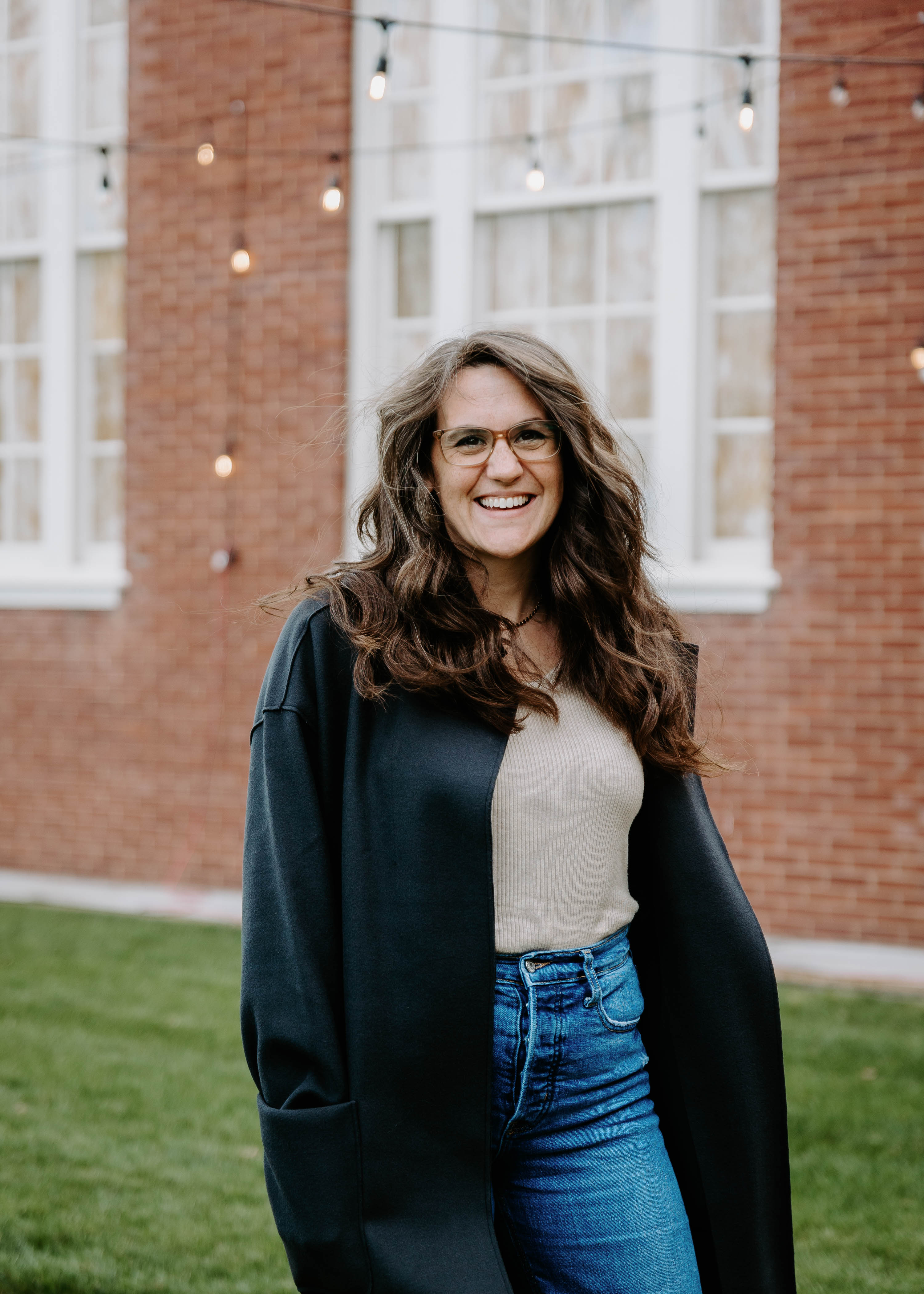 Ashley Moore is a writer and host of be the two™podcast. She is known for her relatability and for passionately writing and speaking about mental, emotional, and relational health from a biblical worldview. She has written for Kingdom Edge Magazine, Guideposts, Crosswalk, The Secret Place, enLIVEn, The Bubbling Brook and more. If Ashley isn't writing, you can find her with her husband, three children, and two floppy-eared Goldens on their south Georgia farmland. The best way to connect with Ashley is to grab a free devotional or Bible study and join her newsletter at free.ashleynicolemoore.com.
Teach Us to Pray is a FREE prayer podcast hosted by iBelieve writer Christina Patterson. Each week, she gives you practical, real-life tips on how to grow your faith and relationship with God through the power of prayer. To listen to her episode on What to Pray in the Morning for a Worry-Free Day, click below!


Now that you've prayed, are you in need of someone to pray for YOU? Click the button below!
Visit iBelieve.com for more inspiring prayer content.
Originally published Monday, 09 January 2023.