A Prayer for New Life
Jessica Van Roekel
"Or don't you know that all of us who were baptized into Christ Jesus were baptized into his death? We were therefore buried with him through baptism into death in order that, just as Christ was raised from the dead through the glory of the Father, we too may live a new life. For if we have been united with him in a death like his, we will certainly also be united with him in a resurrection like his." Romans 6:3-5 NIV
A friend of mine sent me a plant, with bright green leaves and ready to unfurl pink flowers, through the mail. Unfortunately, its delivery date fell on the coldest day of the year with subzero temperatures and windchill factors too cold to mention. Its only protection was a cardboard box and some plastic wrapping. Since the delivery person did not ring my doorbell, it sat outside in the elements for about an hour. By the time I discovered the box, its leaves, and pink flower buds were frozen.
At first glance, it didn't look too bad, but as it defrosted, the damage was quite evident. I'm clueless when it comes to plants, but I wanted to save this one. It blooms in the winter and my world needs color during the long, dark winter season. I wondered if it would recover from its trauma. I decided to set it in a cooler part of my home and water it each week. Then, I waited. Over the weeks, the damaged leaves drooped, and I snapped them off. Other portions turned black, and I gingerly removed them. Still, I waited to see if the plant had any life left in it.
Prior to our life in Christ, we find our lives damaged by sin. It shows up in the attitudes of our hearts, behaviors we engage in, and a worldview without God. It's like trying to survive a winter storm without proper gear. Frostbite nips our fingers and toes impacting their usability. The wind roars and we curl into a ball with survival as our only focus. And then someone introduces us to Jesus Christ, and he brings us out of the cold and into the warmth of his presence.
He brings peace to our lives, and we rejoice. We declare his praises for how he brought us out of darkness and into his glorious light. He filled the longing for something more in our hearts, and we know his rest. But like my frozen plant, we bear the consequences of a life lived for so long in the cold. As we revel in his warmth, the damaged bits show themselves. It could be a relationship broken by interactions with your pre-Jesus self. Maybe it's financial repercussions or physical consequences of a life lived loose and wild. When we become Jesus' followers and enter a relationship with him, we begin a journey of sanctification. Sanctification is an ongoing process of conforming of our hearts and lives to the will of God. It's the path we take toward spiritual growth.
My sharp tone of voice is one area where I wonder if I've made any growth at all. With a few words, I can cause as much damage to a person's heart as the windchills did to my plant. I repent and God forgives and helps me think before I speak, but I despair at the slow progress of growth in this part of my life. Each of us will have these areas of our lives where we wonder where the evidence of our "new life in Christ" is at. It discourages us and tempts us to look only at the signs of damage. But what if we looked for signs of life?
When I brought my plant in, I doubted it would survive because the damage looked so extensive. Instead, it has scars and signs of new life. So, it is with us. God takes our hearts and makes us new, but he also causes growth in areas of our hearts that seemed hopeless. He takes a hard heart and makes it soft. He gives us the wisdom to navigate broken relationships. His grace makes us new and the scars we carry tell the story of our new life in Christ.
Let's pray:
Holy God,
Thank you for drawing me out of the cold and into the warmth of your presence. I've got some heart damage, but I know in your hands you can make all things new. I trust you to heal the places that need healing and I am grateful for the scars the stories tell. They tell of your faithfulness, love, grace, and mercy. Please continue to make me new. I rejoice in my new life with you. In Jesus' name, Amen
Photo Credit: ©Unsplash/Michael Heuss
---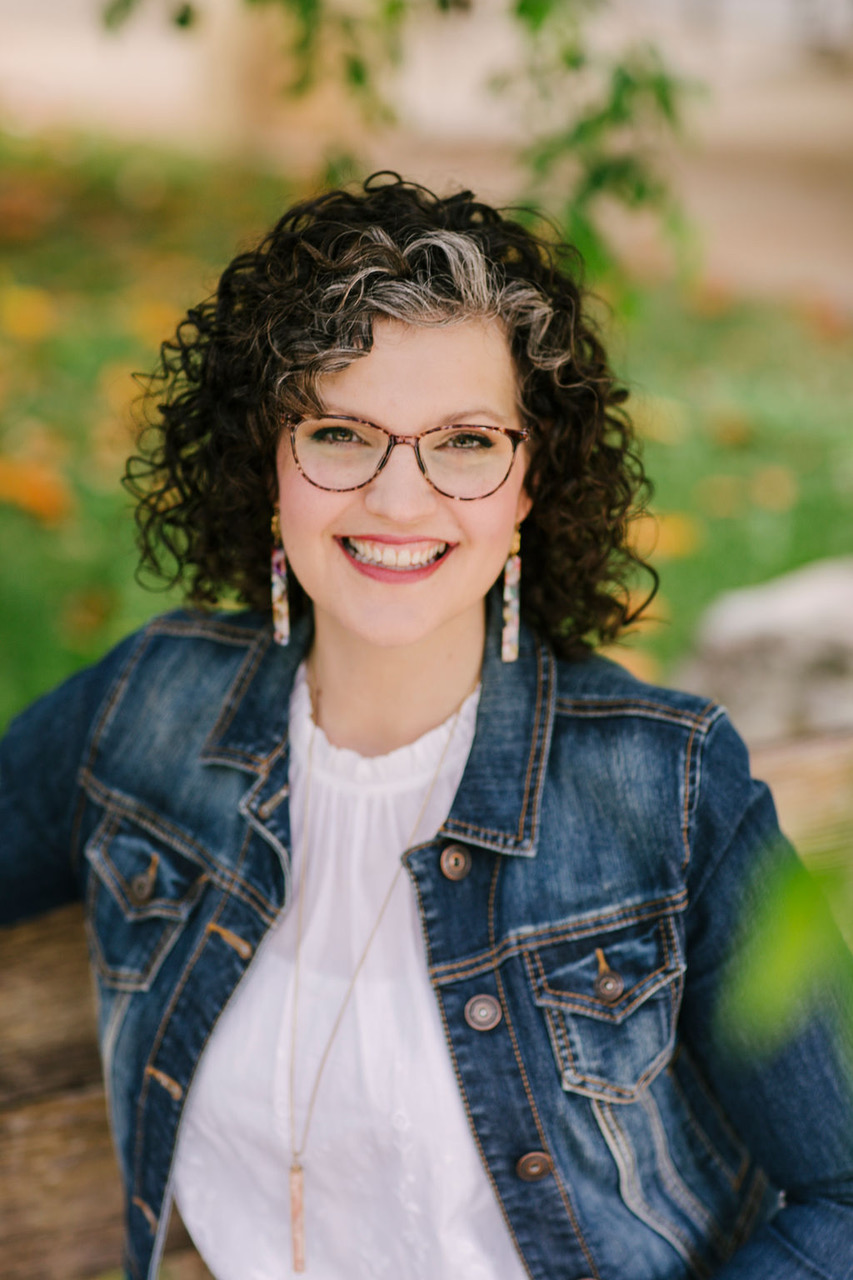 Jessica Van Roekel loves the upside-down life of following Jesus as she journeys to wholeness through brokenness. As an author, speaker, and worship leader, she uses her gifts and experiences to share God's transformative power to rescue, restore, and renew. She longs for you to know that rejection doesn't have to define or determine your future when placed in God's healing hands. Find out more reframingrejectionbook.com You can connect with her on Instagram and Facebook.
Teach Us to Pray is a FREE prayer podcast hosted by iBelieve writer Christina Patterson. Each week, she gives you practical, real-life tips on how to grow your faith and relationship with God through the power of prayer. To listen to her episode on What to Pray in the Morning for a Worry-Free Day, click below!


Now that you've prayed, are you in need of someone to pray for YOU? Click the button below!
Visit iBelieve.com for more inspiring prayer content.
Originally published Monday, 10 April 2023.