A Prayer for Conviction from the Holy Spirit
By Greg Laurie
"If we confess our sins, he is faithful and just and will forgive us our sins and purify us from all unrighteousness." - 1 John 1:9
Some people say that guilt is a horrible thing. In reality, guilt is a design God has put in our souls. It is similar to the pain we feel in our bodies when something is wrong. If I'm walking down the street barefoot and step on a piece of broken glass, a signal goes through my body, saying, "Red alert! Don't step any further!" The pain effectively warns me that more pain is coming unless I stop.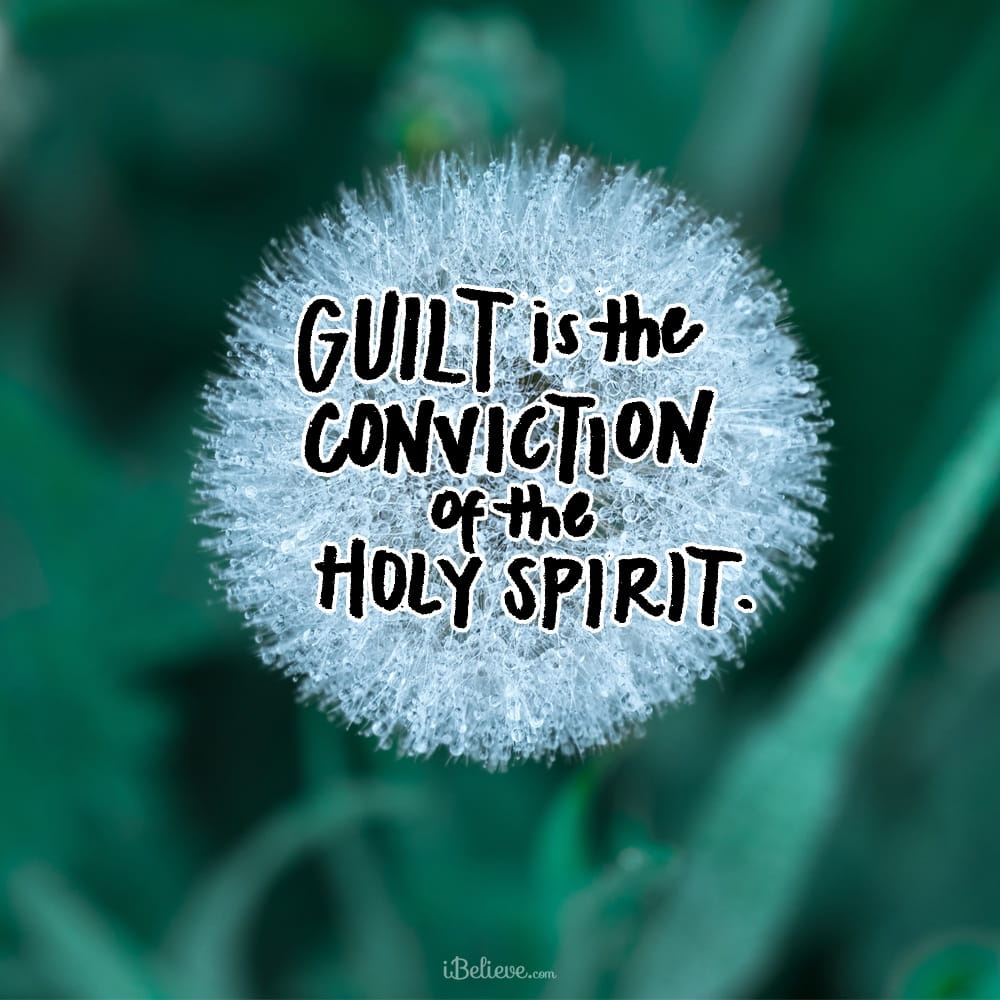 In the same way, when we experience guilt, our conscience says, "Warning! Don't do that." That is the conviction of the Holy Spirit.
When someone who claims to be a Christian can live in sin without sensing it, then something is seriously wrong. I know we aren't perfect. I know we all fall short of the glory of God. But there is a difference between stumbling unintentionally and being sorry for it and living in habitual, continual sin without any pangs of conscience, guilt, or remorse.
If this is happening in your life, then it means your conscience is being "seared with a hot iron" (1 Timothy 4:2). As the Bible says in Hebrews 12, "If you endure chastening, God deals with you as with sons; for what son is there whom a father does not chasten?" (verse 7). In other words, if you are a child of God, when you begin to cross the line, the Holy Spirit will be there to say, "No, don't do that."
That very conviction is a reminder that you are a child of God. So rejoice when you feel guilt. Thank God for guilt.
If you can live in sin without any guilt or remorse, then one must question whether you are a child of God. Throw on the brakes if this is happening to you.
Righteous Lord, you are the King of our hearts, but the heart is deceitful above all else. Help us to discern your will, and teach us to walk forever in your ways. Heavenly Father, teach us to be sensitive to the prodding of your Spirit. When we have strayed, return us to your path, just as a shepherd does with his sheep. Amen.
*Editor's Note: The following is an abridged version of Thank God for Guilt by Greg Laurie. To read the full article, follow this link.
Want more Your Daily Prayer? We also have a podcast! This podcast is different than the written devotional you just read, but carries the same commitment to a closer look at Scripture each day. You can find out more by clicking the link below!
Now that you've prayed, are you in need of someone to pray for YOU? Click the button below!
Visit iBelieve.com for more inspiring prayer content.
Originally published Friday, 27 December 2019.