A Prayer for Abounding Grace
By: David Mathis
But he said to me, "My grace is sufficient for you, for my power is made perfect in weakness." Therefore I will boast all the more gladly about my weaknesses, so that Christ's power may rest on me. – 2 Corinthians 12:8-9
I can flip a switch, but I don't provide the electricity. When I turn on the overhead light in the morning, I don't celebrate, "Hey, look what I did! I turned the lights on!" I didn't provide the power. An electrician wired my house; the power company provided the energy; all I did was flip the switch that released the flow.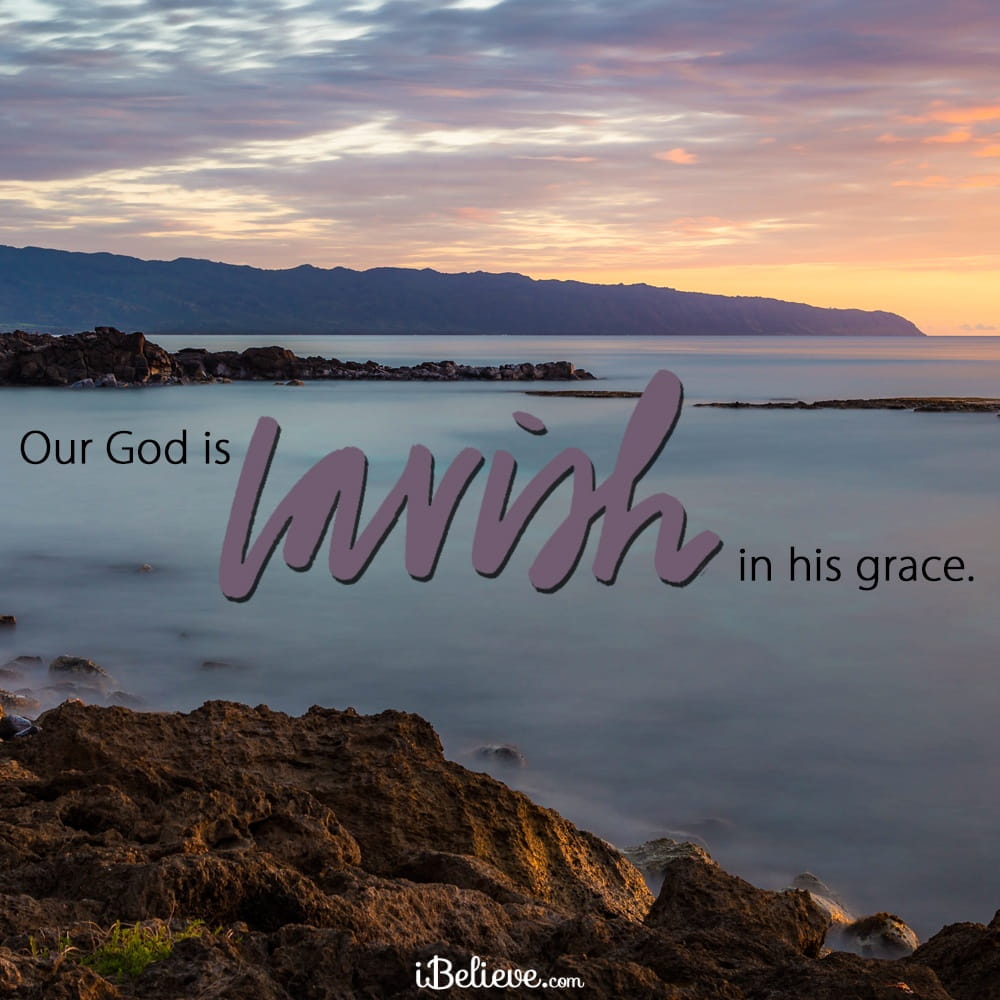 It's similar to turning on a faucet. I didn't put the plumbing in. I'm not the water company that supplies the water. I simply turn on the faucet and the water flows.
So it is, in a limited sense, for the Christian with the ongoing grace of God. His grace is essential for our spiritual lives, but we don't control the supply. We can't make the grace flow, but God has given us circuits to connect and pipes to open expectantly.
Our God is lavish in his grace, often liberally dispensing his favor without even the least bit of cooperation and preparation on our part. But he also has his regular channels. And we can routinely avail ourselves of these revealed paths of blessing, or neglect them to our detriment.
Lay Yourself in the Way of Allurement
Zacchaeus may have been a wee little man, but he modeled this big reality by positioning himself along the path of grace. He couldn't force Jesus's hand, he couldn't make grace flow, but he could put himself along the path where Grace was coming (Luke 19:1–10). The same was true of blind Bartimaeus (Luke 18:35–43). He couldn't earn the restoration of his sight, but he could position himself along the route of grace where Jesus might give the gift as he passed that way.
"Think of the Spiritual Disciplines," says Donald S. Whitney, "as ways we can place ourselves in the path of God's grace and seek him as Bartimaeus and Zacchaeus placed themselves in Jesus's path and sought him" (Spiritual Disciplines, 19). Or as Jonathan Edwards puts it, we can "endeavor to promote spiritual appetites by laying yourself in the way of allurement."
God's regular channels of grace are his word, his ear, and his people. So often, he showers his people with unexpected favor. But typically the grace that sends our roots deepest, truly grows us up in Christ, and produces lasting spiritual maturity, streams from the ordinary and unspectacular paths of fellowship, prayer, and Bible intake in its many forms.
While these simple "means of grace" may seem as unimpressive as everyday switches and faucets, through them God regularly stands ready to give his true light and the water of life. Let's pray for this abounding grace today:
Lord, thank you for your abundant, abounding grace. Thank you that we don't have to earn a drop of the mighty river of grace that flows freely for us today. Thank you for the unexpected, unmerited favor you've showered on my life. Help me put myself in the path of your love and grace. Help me not neglect the disciplines I need to meet with you regularly and to drink from the water of life. Thank you for your rich love. Amen.
Editor's Note: The following is an abridged version of How to Put Yourself in the Path of God's Grace by David Mathis. Click here to read the full article.
Teach Us to Pray is a FREE prayer podcast hosted by iBelieve writer Christina Patterson. Each week, she gives you practical, real-life tips on how to grow your faith and relationship with God through the power of prayer. To listen to her episode on What to Pray in the Morning for a Worry-Free Day, click below!


Now that you've prayed, are you in need of someone to pray for YOU? Click the button below!
Visit iBelieve.com for more inspiring prayer content.
Originally published Friday, 31 January 2020.