June 3
God Is Greater than Creation
Through him all things were made; without him nothing was made that has been made.
John 1:3,niv
God is not one of several gods. He is absolutely supreme over everything! God is greater than creation. This means there is nothing in my life—
          no circumstance or crisis,
                    no habit or heartache,
                               no sickness or grief,
                                             nothing visible or invisible—
nothing that is greater than God!
What are you facing that is greater than you are?
           A habit?
                       A person?
                                   A problem?
Praise God for His deity! He is the Creator Who is in authority over everything, fully able to control that which not only seems but is beyond our abilities to handle.
God's Story, (Nashville: W Publishing, 1997). 
©2004 Anne Graham Lotz. All rights reserved.
---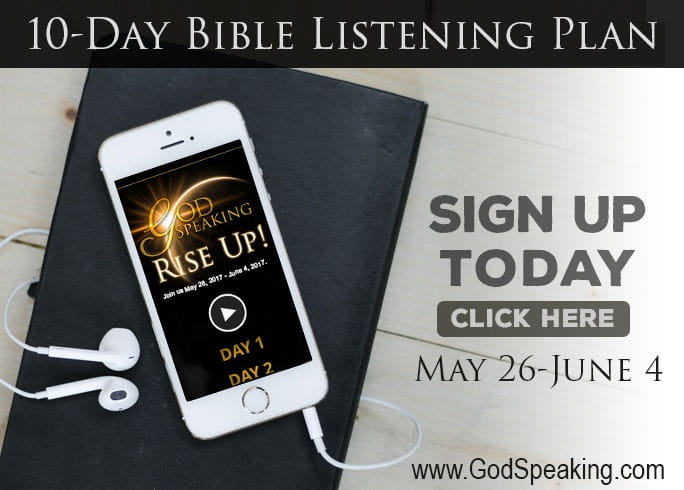 God Speaking – Rise Up!
In these days of anger and fear, danger and division, turmoil and terrorism, what would happen if everyone hit life's pause button and made time to listen to what God has to say? Let's find out. We're inviting everyone in the world to listen to what God has to say. God is speaking. Will you listen? Rise Up! Proclaim Good News! Bible Listening Plan includes: Acts, Romans, 1 & 2 Corinthians, Ephesians, Colossians, Philippians, 1 & 2 Thessalonians.
For more from Anne Graham Lotz please visit OnePlace.com.