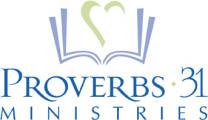 December 4, 2003
Encouragement for Today
Weary or Waiting?
Ramona Davis
Key Verse:
But those that wait on the Lord will find new strength. They will fly high on wings like eagles. They will run and not grow weary. They will walk and not faint. Isaiah 40:31 (NLT)
Devotion:
Nestled between a rolling pasture dotted with sturdy horses and tall oak trees is a beautiful little pond. I love watching each season clothe this area in a new outfit. During the warmer months, I have even been fortunate to spot an eagle soaring high above, its graceful flight effortless as its wings extend outward. Each eagle climbs to incredible heights, allowing the wind to be its support. From on high, an eagle's view encompasses the entire landscape – the big picture. A spirit of peace gently falls over me as I watch these eagles soar.
When temperatures and leaves begin to fall another scene unfolds every year. Ducks make their migratory flight over the pond. I can't help but chuckle as I watch them fly. Their wings frantically beat the air although their flight is slow and I have noticed that they have more obstacles to dodge because they fly so low to the ground.
Many times I have prayed for direction only to rise and rush ahead of God's answer and timing. That's when my days resemble the humorous and often frantic efforts of those flapping ducks. I work hard but I don't get very far. My obstacles appear closer and are overwhelming. At the end of the day, I'm weary, frustrated and spent.
However, when I choose to wait on the Lord, He causes me to soar on wings of faith. Obstacles are surmountable because they are viewed against the backdrop of Heaven. My strength is renewed as He lifts me to new heights in my relationship with Him. I learn to delight in His peace, be content in the waiting, and experience God in ways I never thought possible.
My Prayer for today:
Dear Lord, Forgive me when I rush ahead of Your answers. I want to trust you and wait patiently for Your timing. Help me to be content in waiting for You to lead me into Your perfect will.
Application steps:
Today are you weary or waiting on the Lord? Recall a time in which you waited on God and record how your faith was strengthened.
Read Psalm 37 and write a prayer to God committing yourself to wait on Him.
Reflection points:
Is there a situation in your life right now in which you need direction? Take time to pray.
Are you afraid to trust God? Read Isaiah 41:10
In what ways could you wait on God?
How are you exercising your trust in His timing?
What does Psalm 27:14 promise us God will do when we wait on Him?
Power Verses:
Isaiah 30:18 Therefore the Lord will wait, that He may be gracious to you; and therefore He will be exalted, that He may have mercy on you. For the Lord is a God of justice; blessed are all those who wait for Him. (NKJV)
Psalm 32:8 I will instruct you and teach you in the way you should go; I will guide you with My eye. (NKJV)
Psalm 37:7 Wait and trust the LORD. Don't be upset when others get rich or when someone else's plans succeed. (NCV)
Micah 7:7 Therefore I will look to the Lord; I will wait for the God of my salvation; My God will hear me. (NKJV)
Psalm 28:6,7 Blessed be the Lord, Because He has heard the voice of my supplications! The Lord is my strength and my shield; My heart trusted in Him, And I am helped; therefore my heart greatly rejoices, and with my song I will praise Him. (NKJV)
Additional Resources:
Living Life on Purpose by Lysa TerKeurst
http://www.gospelcom.net/p31/resources/livinglife.html
Ultimate Makeover by Sharon Jaynes
http://www.gospelcom.net/p31/resources/makeover.html
Living the Life You've Always Wanted by Mary Southerland
http://www.gospelcom.net/p31/resources/lifewantedset.html
P31 Woman Magazine by Proverbs 31 Ministries
http://www.gospelcom.net/p31/resources/newsletter.html
Originally published Thursday, 04 December 2003.