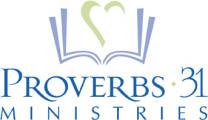 April 11
Encouragement for Today
"Never Give Up"
Mary Nash, Proverbs 31 Speaker Team Member
Key Verse:

Psalm 27:5, "For in the day of trouble He will keep me safe in His dwelling; He will hide me in the shelter of his tabernacle and set me high upon a rock."  (NIV)
Devotion:

Like so many of us, I have always taken health for granted.  But in April of 2000, I began having symptoms that I didn't understand and when they didn't go away, I reluctantly saw a doctor.  I was told I had a brain tumor that was probably benign and "we" would watch it for a while to see if it was going to grow.  I knew that brain surgery was not great and so I was happy to just let it be.  Armed with powerful medication, the symptoms disappeared and I began to relax back into normal busy life.
Just about the time I adjusted to living with this unwanted thing in my head I went to a routine yearly exam and was diagnosed with breast cancer - a terrible blow to me and my family.  I remember asking God why all of this was happening to me and what had I done to deserve it? 
I felt very alone and far from God.  All I ever wanted to do was serve Him the best way I knew how and be the woman He planned for me to be.  And now I had two life-threatening problems to deal with.
I kept repeating Jeremiah 29:11, "For I know the plans I have for you, plans to prosper you and not to harm you, plans to give you hope and a future."(NIV)  But I wondered if I had a future.  Everything seemed to be falling apart and I was hurting physically, emotionally and spiritually. 
I began the long road of breast surgery, chemo-therapy and radiation.  It was a road I didn't like and there were times I was so sick that I thought maybe I was not going to survive.  But I did.  My husband took wonderful care of me, and my family and friends rallied around and lifted my name to the Father every day.
Through that experience I learned what a great God we really have.  When I couldn't pray for myself I knew hundreds of Christian friends were calling my name out to the Father on a daily basis.  Every time I began to get depressed, a flood of cards would come in the mail reminding me how many of God's people cared for me and held me in their thoughts and prayers - cards full of love and encouragement urging me on in the battle against cancer, urging me not to give up.
When I felt distant from God, He would only call me closer and remind me how much He loved me.  He would whisper in my ear to never give up - that His plan is perfect, no matter what it is – and that He loved me so much He sent His only Son to die for my sin.  I was in a place where I had to fully give everything up to Father who had made His promises known to me.  I was confident in His love and ready to accept whatever He held for me in my future.  I knew that God was in charge and His will would be done.  I learned that nothing can separate me from the love of God.
Since that first surgery, I've had four more, one of which was the removal of the brain tumor that had started to grow.   The doctors were always surprised at how well I recovered from each surgery.  Today I am healthy and thanking God for each day He gives me. 
Even though giving up sometimes seemed the easiest thing to do, holding on to God's promises was the only thing that brought comfort to my soul.  Philippians 1:6 says, "Be confident of this, that he who began a good work in you will be faithful to complete it."  I am assured over and over again that God loves me and cares for me in a way that no one else can.  He is constantly calling me closer, assuring me that His plan is perfect - even though I might not understand any of it.
Walking through valleys is never fun but they have a way of helping you appreciate the mountain tops.  I am still on the journey of life.  God still has a plan for me.  I still have things to do for the kingdom.  I don't understand why I had those problems, or why I have health now.  But God does and I know He is the One guiding my steps.
What about you?  Where do you go in times of trouble?  Do you crawl up in the Father's lap and give it up to Him?  That is the only thing that will bring comfort and peace.   In the face of adversity: Never give up, but do give it up to the One who can do something miraculous about it.
My Prayer for Today:

Father, thank you for the gift of life.  Help us to always rejoice in every day and every moment.  Let us stay in Your plan and walk in Your way.  And when storms come, help us to give everything to You and never give up on faith.  Thank You for Your loving care and Your promise to never leave us.  Amen.
Reflection Points:
1.  When trouble comes, where do you look for help?

2.  Can you imagine yourself sitting in the Father's lap telling Him
     everything and asking for guidance?

3.  Do you know that the God of the day is also the God of the night? 
     It is God who is pulling us back up the mountain.
4.  Do you know that God only means good for us - in troublesome   
     times He is as close as we allow Him to be.
5.  Ask Him today, right now, to be the Lord of your life and the light of
     your joy.  He is always waiting, saying, "Come closer my child."
Power Verses:

Romans 5:38, "For I am convinced that neither death nor life, neither angels nor demons, neither the present nor the future, nor any powers, neither height nor depth, nor anything else in all creation will be able to separate us from the love of God that is in Christ Jesus our Lord." (NIV)
II Corinthians 4:8-11, "We are pressed on every side by troubles, but we are not crushed and broken.  We are perplexed, but we don't give up and quit.  We are hunted down, but God never abandons us.  We get knocked down but we get up again and keep going.  Yes, we live under constant danger of death because we serve Jesus so that the life of Jesus will be obvious in our dying bodies." (NLT)
Psalm 73:21-24, "When my heart was grieved and my spirit embittered, I was senseless and ignorant.  Yet I am always with you.  You hold me by my right hand.  You guide me with your counsel, and afterward you will take me into glory. (NIV)
Psalm 27:5, "For in the day of trouble, he will keep me safe in his dwelling; he will hide me in the shelter of his tabernacle." (NIV)
Resources:
Coming Out of the Dark, by Mary Southerland
http://www.gospelcom.net/p31/resources/outofdark.html
Becoming a Woman Who Listens to God, by Sharon Jaynes
http://www.gospelcom.net/p31/resources/womanlistens.html
P31 Woman Magazine
http://www.gospelcom.net/p31/woman.htm


Originally published Monday, 11 April 2005.