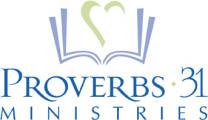 November 6, 2003
Encouragement for Today
More Precious than Gold
Micca Campbell
Key Verse:
The law of Your mouth is better to me than thousands of coins of gold and sliver (Psalm 119:72 NKJ).
Devotion:
Even though Porter had been burned over eighty percent of his body, God could have let him live. I wouldn't have minded the scars. It didn't bother me that he no longer had arms to hold me, or that he couldn't one day throw ball with his newly born son. I loved him, scars and all. Yet, even though I pleaded with God, He called Porter home—away from his son and me. I found myself alone, a brand new mother and a widow at the age of twenty-one.
Gripped by the sorrow of death, my questions drew me to the Word of God in hopes that I would find the answers to my tragedy. I desperately needed to know why the God I had loved since I was a little child would take away my life and my happiness. Instead of finding answers, I found something more precious than gold—God's living Word.
Did you know that God speaks through His Word? Have you ever stopped to consider that when you are reading the Bible God is speaking directly to you? Oh, the things He has to tell us. God didn't stop communicating with His people thousands of years ago as some speculate. Through His Word, He still communicates with us today about whom He is, His ways and His purposes for our lives.
As I began to really see God through His Word, the Bible became more precious than gold to me. I discovered that God was not my betrayer or a cold dictator. It's through His Word that I heard Him whisper to my heart; "I am the all sufficient-one, your stronghold, your refuge and your strength. I am your ever-present help in times of trouble."
Night, after lonely night, My Lord was faithful to meet me in my pain. His Word became the healing ointment that soothed my broken heart as He rebuilt its crumbled ruins. As I listened and obeyed His Word, it became even more precious proving true through and through. Soon, I found myself in love again. This time, the love of my life was God Himself.
How can you hear God speak to you from His Word? God is speaking to you when He nudges your heart, or when a verse pops from the page. Often the Lord is speaking when your eyes direct you back to a verse you have just read. When you hear Him speaking to you in this way, stop and respond accordingly because He is building a relationship with you. Your heavenly Father is revealing His ways and purposes for your life.
For example, when God reveals something new to you about His character—stop and praise God for His greatness. When His Word convicts you—stop and ask for forgiveness and a pure heart. When His Word comforts you—stop there and rest in the arms of your Father while thanking Him for His mercy. As you learn to listen, you will learn about who He is, how to be His child, and the purpose God has for your life.
Once we have learned to truly communicate with our Lord between the living pages, we discover that it is where we come to know Him, trust Him and love Him. We learn that the Bible is our strength, our guide, and our provision for our journey. His Word becomes a sure and valuable thing that never goes out of style. In fact, it becomes more precious than gold.
My Prayer for Today:
Thank you Lord, for loving us so much that You desire to communicate your precepts with us in our generation. Help us to love your law and to willingly obey all that You revel through it. Hide it in our hearts as we ponder your counsel, and allow it to lead us in the everlasting way.
Application Steps:
Write down a verse that speaks to you today and meditate on it all day long. Ask God to show you how He wants you to apply to your life—then do it.
Reflection Points:
How do you know that God is speaking to you when reading His Word?
When God speaks, do you think that what you do about what He said is important?  Why?
What priority does God's Word have in your life? How did you arrive at the answer?
What characteristics of God do you see in today's devotion?
If you believe that God still speaks today, then what things can you give up in order to take time to hear Him?
Power Verses:
Proverbs 16:16 - How much better is it to get wisdom than gold! And to get understanding rather to be chosen than silver!
Proverbs 8:9 - My fruit is better than gold, yea, than fine gold; and my revenue than choice silver
.
Hebrews 4:12 - For the word of God is quick, and powerful, and sharper than any two edged sword, piercing even to the dividing asunder of soul and spirit, and of the joints and marrow, and is a discerner of the thoughts and intents of the heart.
Colossians 3:16 - Let the word of Christ dwell in you richly in all wisdom; teaching and admonishing one another in psalms and hymns and spiritual songs, singing with grace in your hearts to the Lord.
Jeremiah 7:23 – But this thing I command them, saying Obey my voice, and I will be your God and you shall be my people: and walk in all the ways I have commanded you that it may be well unto you.
Additional Resources:
Ultimate Makeover by Sharon Jaynes
http://www.gospelcom.net/p31/resources/makeover.html

Radically Obedient, Radically Blessed  by Lysa TerKeurst
http://www.gospelcom.net/p31/resources/radical.html

Coming Out of the Dark by Mary Southerland
http://wwwgospelcom.net/p31/resources/outofdark.html
Originally published Monday, 10 November 2003.