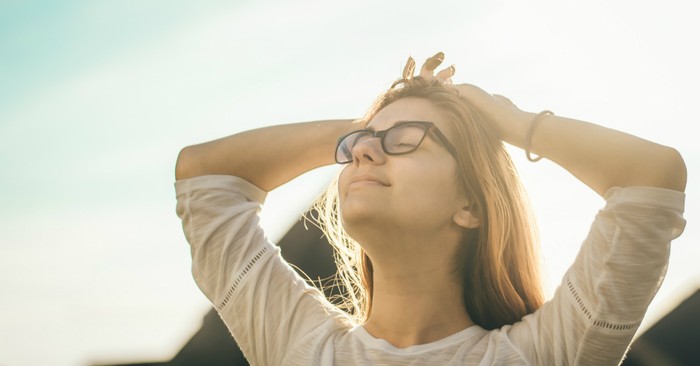 Find things to be thankful for in your present circumstances, certainly, but also let yourself dream with God.
We sat at a tiny café table, a gas fire glowing behind us, our hands cupped around warm drinks. As I shared my hopes and dreams for the future, I felt warm inside too—until my companion cut through my reverie with a question: "Why can't you just be content?"
The words hit my heart like an arrow, killing my excitement and filling me with discouragement because the implication seemed clear whether it was intended or not: I shouldn't be dreaming about the things I was dreaming about. I shouldn't want things to be different.
Does Contentment Equal Apathy?
The belief that contentment is synonymous with a lack of desire for more seems to be a common idea, and my coffee chat wasn't the first time—or the last—I've encountered it.
But I've wondered: Is accepting our present circumstances while simultaneously ridding ourselves of any desire for change or improvement actually biblical? Is this what the authors of the New Testament had in mind when they exhorted their readers to be content?
After much thought and study on this topic, I've become convinced that the answer is no for three main reasons:
1. The Bible is full of people who wanted more for their lives.
-Abraham and Sarah longed for a son (Genesis 17-18).
-Isaac, Rebekah, Rachel, Hannah, Zechariah, and Elizabeth also dreamed of having children (Genesis 25, 30; 1 Samuel 1; Luke 1).
-Moses wanted to free the Israelites from slavery (Acts 7; Hebrews 11).
-Gideon was tired of hiding in a wine press to thresh grain and wanted freedom from his Midianite oppressors (Judges 6).
-Ruth wanted to leave Moab and follow her mother-in-law to Israel (Ruth 1).
-David wanted to build a house for God (2 Samuel 7).
-Nehemiah wanted to build a wall (Nehemiah 2).
-Peter, James, and John wanted to leave their fishing nets and learn from Jesus (Matthew 4).
All these ancient heroes are models of faith, yet they also had desires, indicating that being a faithful follower of God does not exclude having dreams and desires. In fact, as evidenced by the stories of these spiritual forefathers and foremothers, sometimes it is our dreams and desires that God uses to lead us into His greatest plans for us.
2. The Bible speaks positively about desires.
Psalm 37:4 says, "Take delight in the LORD, and he will give you your heart's desires" (NLT), and Psalm 103:5 describes God as the One Who "satisfies your desires with good things so that your youth is renewed like the eagle's" (NIV). These verses verify the value of our desires. After all, if we were supposed to reject or ignore our desires, why would God tell us that He wants to satisfy them?
3. Jesus told us to ask.
Jesus said, "If you remain in me and my words remain in you, you may ask for anything you want, and it will be granted" (John 15:7, NLT). Another time, He told his followers, "Keep on asking, and you will receive what you ask for. Keep on seeking, and you will find. Keep on knocking, and the door will be opened to you. For everyone who asks, receives. Everyone who seeks, finds. And to everyone who knocks, the door will be opened. You parents—if your children ask for a loaf of bread, do you give them a stone instead? Or if they ask for a fish, do you give them a snake? Of course not! So if you sinful people know how to give good gifts to your children, how much more will your heavenly Father give good gifts to those who ask him" (Matthew 7:7-11, NLT).
Jesus' words validate desires because asking implies wanting. Why would Jesus tell us to ask if, as Christians, we weren't supposed to want anything? Of course, the promise "ask and you will receive" is conditional: In order to receive, we must ask for what is good—God will never grant a request that would prove harmful to ourselves or others. But still, Jesus invites us to ask. He welcomes our desires, and He wants to fulfill them when they are in our best interest.
What the Bible Says About Contentment
Clearly, the Bible doesn't prescribe a life void of desires. But if contentment isn't an absence of desire, what is it? What did the apostle Paul and the other biblical writers mean when they instructed us to be content?
To answer this question, let's take a look at some of the New Testament Scriptures on contentment. The New International Version of the New Testament mentions the words "content" and "contentment" a total of six times: once in Luke chapter 3, twice in Philippians chapter 4, twice in 2 Timothy chapter 6, and once in Hebrews chapter 13.
When we read these verses in context, we see three main themes emerge:
1. Warnings not to let the desire for money lead to hurting others.
For example, in Luke 3:14, John the Baptist tells some soldiers, "Don't extort money and don't accuse people falsely—be content with your pay" (NIV). Here, John warns his listeners to not let the desire for money lead to the sin of abusing people.
2. Warnings about the dangers of loving money.
In 1 Timothy 6:6-10, Paul tells Timothy, "But godliness with contentment is great gain. For we brought nothing into the world, and we can take nothing out of it. But if we have food and clothing, we will be content with that. Those who want to get rich fall into temptation and a trap and into many foolish and harmful desires that plunge people into ruin and destruction. For the love of money is a root of all kinds of evil. Some people, eager for money, have wandered from the faith and pierced themselves with many griefs" (NIV).
Here, Paul affirms the value of contentment while also warning about the danger of the love of money—it's so dangerous, in fact, that it can lead to the loss of faith and result in great suffering.
3. Exhortations to not trust in money and reassurance that God will provide for His people's needs.
In all the New Testament passages about contentment, except Luke 3:14, the biblical authors' statements about contentment and their warnings about money are followed by reassurances that God will provide. For instance, after his warning about the love of money, Paul goes on to tell Timothy, "Command those who are rich in this present world not to be arrogant nor to put their hope in wealth, which is so uncertain, but to put their hope in God, who richly provides us with everything for our enjoyment" (1 Timothy 6:17, NIV).
Hebrews 13:5-6 offers similar admonition followed by similar encouragement: "Keep your lives free from the love of money and be content with what you have, because God has said, 'Never will I leave you; never will I forsake you.' So we say with confidence, 'The Lord is my helper; I will not be afraid. What can mere mortals do to me'" (NIV)?
What Contentment Means
Through these passages, we see that contentment is all about having the proper attitude and approach to our needs. A content Christian is one who has learned to trust God to meet her needs instead of trying to satisfy her needs through ill-gotten means or fleshly striving. She knows that God—not a job, a bank account, or a relationship—is her ultimate source of provision. Because she trusts that God will provide, her heart is at peace, and she is thankful for and able to enjoy what she already has in the present.
A Contented Yet Desiring Heart
By looking at what the Bible has to say about both desires and contentment, it's evident that they are not mutually exclusive. We can have dreams and desires for our lives while also being content with where we are at the moment.
I love how beautifully Brent Curtis and John Eldredge express this truth in their book, The Sacred Romance. They write: "Contentment is never wanting less; that's the easy way out. Anybody who can look holy if she's killed her heart; the real test is to have your heart burning within you and have the patience to enjoy what there is now to enjoy, while waiting with eager anticipation for the feast to come."
The key to a contented yet desiring heart is to submit and surrender every dream and desire to our loving Father. If what we want is good and in our best interest, we can trust that God will fulfill the desire in His perfect timing. And if it's not in our best interest, we can trust that He will reveal that the desire is not from Him and then redirect us. Whatever God's response to our desires, we can be content because we know what He will take care of us and do what is best for us.
Dreaming with God
What do you dream about? What desire is burning in your heart? Maybe you long to switch careers, but a friend has admonished you to "just be content" with the well-paying job you already hold. Or perhaps you want another child, yet your spouse has questioned why you can't "just be content" with the children you already have.
Instead of kicking your desires to the curb, I encourage you to bring them to God and let Him reveal whether they are from Him. Find things to be thankful for in your present circumstances, certainly, but also let yourself dream with God. You never know what He might have in store for you!
Photo Credit: ©Unsplash/Radu Florin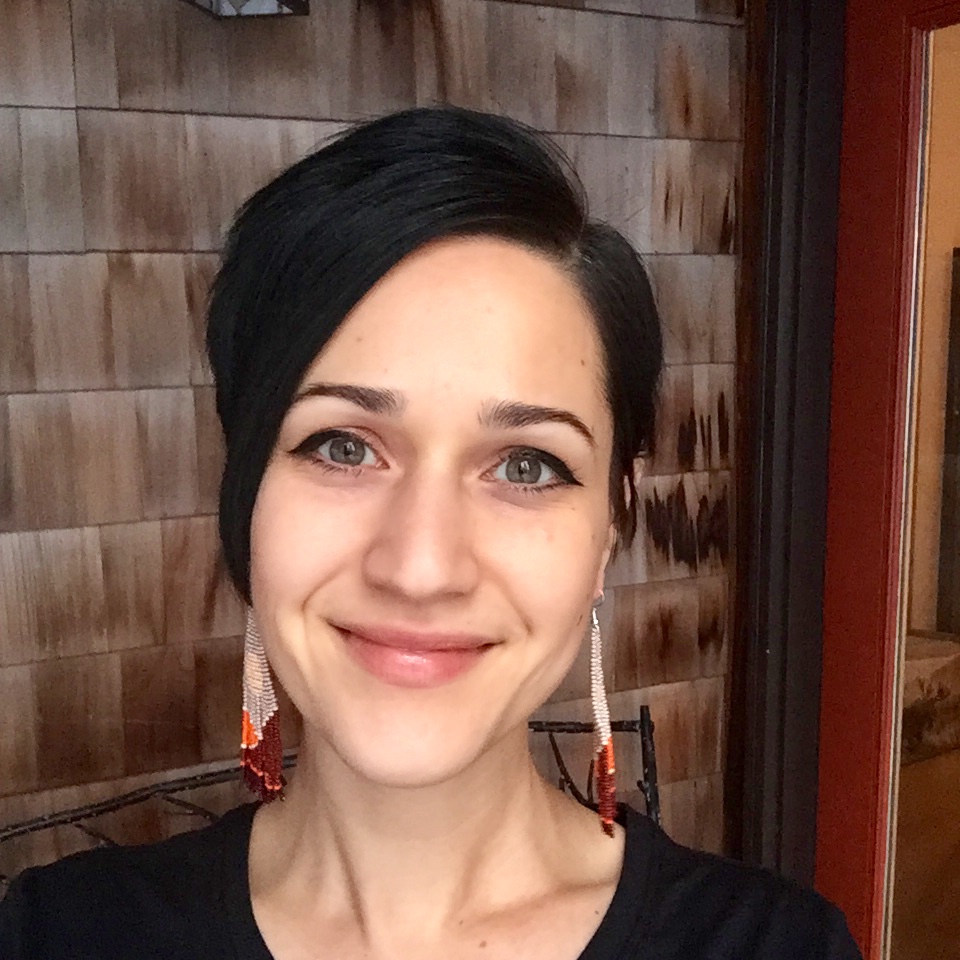 Carina Alanson is a former professional counselor turned writer and artist who is passionate about helping women live with purpose and grow in their relationship with God. She lives in the subarctic town of Fairbanks, Alaska, where she enjoys going on scenic drives with her husband, skiing, snowshoeing, and reading by the fire. Visit carinaalanson.com to connect with Carina and get her free journaling workbook, How Do I Know if a Desire is From God? 5 Questions to Help You Decide, plus other resources for purposeful living. You can also connect with her on Instagram @carinaalanson and on Facebook @carinaalanson.
---
---